With over 38,015 grocery stores in the U.S. in 2015 (and more every year), it's no secret that supermarkets have their fair share of competition.
Pay-per-click, or PPC campaigns can be a great way to stand apart from that competition. They allow you to target your audience by interest and demographic, help increase brand awareness, and can increase overall revenue on nearly any budget.
On this page, we'll talk about how PPC campaigns work, why your grocery store needs one, and how to create one for your store.
What is PPC and why does your grocery store need it?
There are many things that go into a PPC campaign, but it's important to understand the basics of how it works in order to decide if it's a good strategy for your store.
First, PPC works on a bidding system – meaning you choose just how much you'll pay every time a user clicks your ad – hence the name pay-per-click. Every advertiser that wants to target a given keyword will place a bid to show up in search results for that keyword, so the object is to win the auction. The winning bidder for any given keyword will be given a top ad spot in search engines when users search for their keyword.
The more competitive the keyword, the more it will cost to place an ad for that keyword, and the more detailed the keyword, the less it will cost to win the auction
And if your ad earns a spot, you still won't pay a cent until a user clicks the ad.
When users click the ad, they'll be taken to a landing page where they can take further action. The landing pages you send users to should always match your ad copy, and provide a natural next step for users.
For example, if your ad is for a discount on a purchase, your landing page should give users the option to download a coupon and take advantage of that discount.
PPC ads allow you to better target your customers – unlike traditional forms of advertising.
If you send out newspaper flyers, for example, you can never be sure whether users are reading them and using them. There is no sense of targeting, and not everyone that you send a flyer to is going to be interested in your groceries.
With PPC ads, you can target users based on the keywords that they search the most often. That means that when users see your ad, it's because they are already looking and interested in your products.
PPC ads also help to increase brand awareness. Even if the user may not need what your ad is showing at the moment, they'll likely remember the name of your grocery store for the future.
Questioning the quality of your SMB's PPC performance?
Get your FREE PPC audit from WebFX today!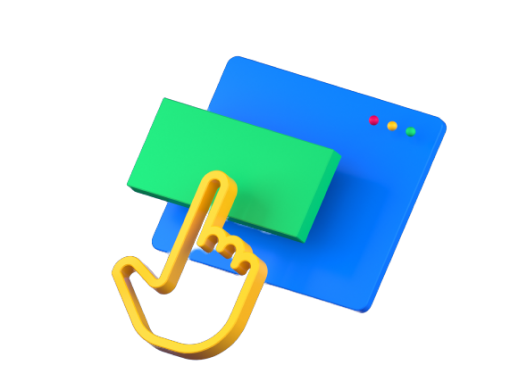 Hear What It's Like to Work With WebFX!

"I am an avid fan of WebFX because they have really helped to take our search optimization to the next level. Thanks to their help, I know that our hard work with creating a great content is really set up for success. Thanks, WebFX!"
Food Service
How to start a PPC campaign
If you're ready to start a PPC campaign for your grocery store, here are the most important steps and some things to keep in mind.
1. Keyword research
Keyword research is the most important part of any PPC campaign because keywords are what allow you to target your most qualified customers.
You can start your keyword research with free tools like KeywordsFX or keywordtool.io. Then you can copy all the keywords you find and bulk upload them into Keywords Everywhere – another free program.
Keywords Everywhere lets you see the search volume of your keywords, the average cost-per-click, or CPC, and the competition. With this information, you'll be able to choose what keywords would be the most beneficial to target with your PPC ads.

Some potential keywords to target for your grocery store PPC ads could be "fresh fruits and vegetables," "fresh produce in [your city]," or "organic snacks."
2. Create high-converting landing pages
As we mentioned before, landing pages are where users are taken when they click your ad.
There are a few things to remember when creating landings pages that will help them to produce the most conversions.
As you know, landing pages are meant to convert users into customers, or at least move them along in their customer journey. This means that you should have some element on your landing page that allows them to contact you or immediately become a customer.
You could incorporate a contact form for users to get in touch with your grocery store, or you could lead them straight to a page that allows them to purchase your products online.
No matter what, your landing pages should always present calls to action, or CTAs.
You should also make sure that once a user is on a landing page, it's easy for them to convert. This means you should have little to no navigation in order to keep users on the page and concentrated on acting on one of your CTAs.
You should also be sure that your landing page matches your CTA. If users click one of your ads for all natural cheese and are taken to a landing page that is advertising your cereal, they can easily become disappointed and bounce to another site.
You should be sure to offer a way to purchase the product that you were advertising in your ad so that you don't mislead your customers.
3. Sign up for Google Ads
To create a PPC campaign, you'll have to sign up for a platform like Google Ads.
This is a user-friendly program that allows you to design and create your ads, set up your landing pages, choose the keywords that you want to target and decide on your bids for each keyword.
Google Ads also has an analytics feature so that you can determine how your ads are performing, who is clicking on them, and how users interact with them.
4. Test your ads
If you don't test your ads, you'll never know what makes them convert at the highest rate.
You can start by running A/B tests on your ads. This is when you change one element of your ad, deliver two different variables to users, and see which one performs the best.
After a series of A/B tests, you'll be able to create more effective ads, because each detail will be based on concrete data.
You should also check your Google Ads account on a regular basis to see who's clicking your ads and how they're interacting with them.
Does your grocery store need PPC?
If you're interested in creating a PPC campaign for your grocery store, WebFX can help!
We are a full-service digital marketing agency that provides online advertising strategies to many industries.
We have an in-house team of PPC experts that will do keyword research in order to find the most high-volume keywords for grocery stores. We'll design effective ads and landing pages for your store and analyze how they perform in order to create the best campaign possible.
Contact us today for a free quote and to talk to a specialist!
Earn a 20% greater ROI with WebFX