If you conduct a search for CBD companies in your area, can you find your company in the search results? If you do appear in search results, do you appear near the top?
If you're not satisfied with your ranking in search engines, you need to invest in search engine optimization (SEO) for your CBD company. SEO will help you rank in relevant search results so you can drive qualified traffic to your page.
But how do you get started with CBD SEO?
Keep reading to get four tips for getting started with SEO for CBD companies!
P.S. Want to see where your SEO currently stands? Use our free SEO checker to help you gain insight into your current SEO efforts and where you can improve!
Looking for an all-in-one SEO audit tool? You've found it.
SEO Checker provides data on key metrics to give you:
Complete SEO score

Content Grade

Site Speed Analysis

and more.
CBD SEO tip #1: Find keywords to rank in relevant search results
First on our list of CBD SEO tips is to find relevant keywords for your website.
If you want your site to appear in front of people looking for CBD products, you must choose the right keywords, so people can find your business.
To help you find relevant terms, you'll need to use a keyword research tool, like KeywordsFX, to help you conduct keyword research. Keyword research will provide you with dozens of keyword options you can use on your pages to help you rank.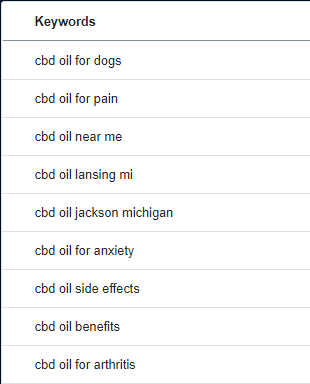 As you look at your keyword options, focus on long-tail keywords. Long-tail keywords contain three or more words, like "CBD topical cream."
These long-tail keywords are best for your business because they drive more qualified leads for your business. When people search these terms, you know they're looking for specific results. The search intent is clear, so you know people are looking for your business.
Once you find your relevant keywords, integrate them into your site, but don't use them too often, as it leads to keyword stuffing — which negatively impacts your SEO.
By integrating keywords into your site, you'll help your CBD company rank in relevant search results and reach more qualified traffic for your business.

Hear What It's Like to Work With WebFX!

"WebFX gets it done! They've done a great job working with our changing vision and goals, and their turnaround times are wonderful. All staff are professional, timely, and friendly."
Healthcare
CBD SEO tip #2: Optimize your meta tags to rank better in search
Next on our list of cannabis SEO tips involves optimizing your meta tags. Meta tags play a crucial role in helping you rank in search results. Google uses these tags to determine your pages' relevancy, so it can rank your site in the right search results.
Here are a few meta tags you'll want to optimize:
Title tags
First on our list of tags to optimize is title tags. Your title tag is the first thing people see when they look at the search results.

When you craft your title tag, you want to compel your audience to click on your listing. You'll want to make it exciting and engaging to drive people to your site.
Additionally, you'll want to stay within the 60-character limit, so your title tags don't get cut off. Cut-off title tags get truncated, which isn't visually appealing to your audience and can leave them wondering what the rest of your title says.

When you craft your title tag, make sure you integrate your core keyword towards the beginning. It immediately shows search engines and users that your site is relevant to the search results.
Meta description
The next tag you'll want to optimize is your meta description. The meta description is a summary of your page that appears beneath the title tag in search results.

While your meta description doesn't directly impact your rankings in search results, it impacts whether people click on your listings. It can help users determine if your listing is relevant to what they're hoping to find.
To craft a meta description, you'll want to give a short description of your page. Make sure you stay within the 155-character limit and integrate your keyword into your description.
Header tags
Header tags are tags that appear at the top and throughout your content pages. These tags help organize your content and provide your audience with a preview of what to expect on your page.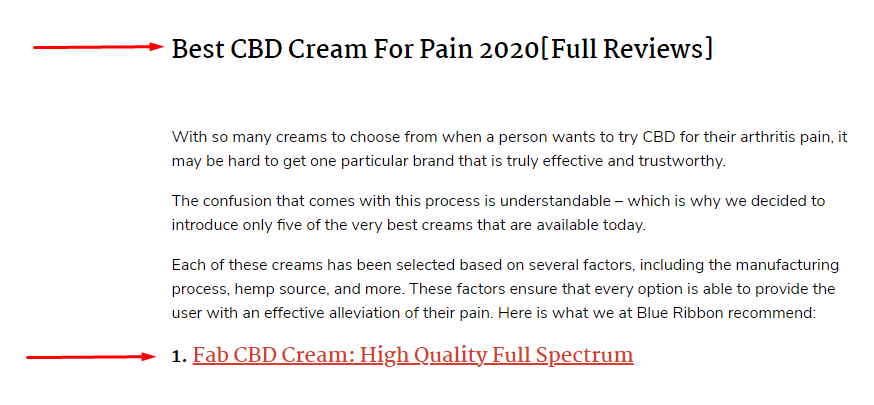 Google and users look at these header tags to help them understand your page's context, so you'll want to optimize them to ensure they provide helpful context to your page.
Additionally, make sure you integrate your core keyword into these header tags to show your page is relevant.
CBD SEO tip #3: Optimize your local presence to drive local leads
When you do SEO for CBD, you don't want to forget about building your local presence. Many people will search for local CBD companies to buy their products.
If you're not optimizing for these searches, you're missing out on a lot of valuable traffic for your business.
Here's how you can optimize your local presence:
Claim your Google Business Profile listing
When you're trying to optimize your local presence, start by claiming your Google Business Profile listing. This local listing appears in search results when people conduct local searches. You'll see it towards the top in a box known as the local SEO 3-pack.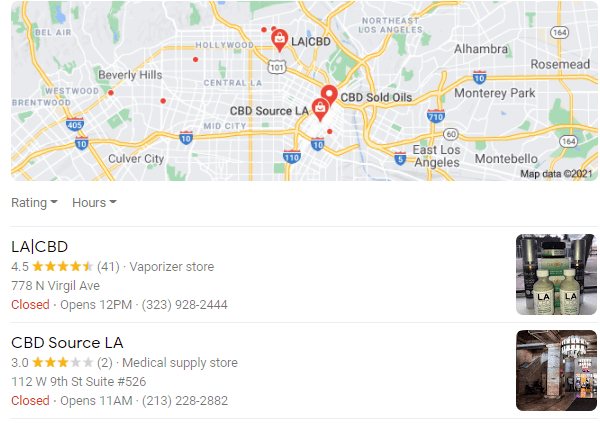 Once you claim your listing, you'll want to fill it out completely. Verify that your name, address, and phone number (NAP) are correct.
After verifying your information, you can add important information like your hours of operation, a link to your website, and photos of your business. This information will help you have a more informative listing for your audience.
If you want to do cannabis SEO right, have a complete Google My Business listing, so you can drive local traffic for your company.
Make sure your NAP information is up-to-date
Your CBD company's information will appear on multiple sites. People may find you through sites like Yelp or Yellow Pages, so your information must be up-to-date on all directories.
Not to mention, having conflicting information on your listings can lead to suspending your Google Business Profile listing, which will hurt you from getting more local traffic.
To prevent this issue from occurring, you'll need to check all local directories where you're listed and make sure your information is correct. If it's not, you'll need to update it.
If you're listed on multiple directories, you can use a tool like LocalFX to help you update all your directories at once. It will make it easy for you to provide your audience with the most accurate information about your business.
Optimize for local keywords
Lastly, you'll want to optimize for local keywords.
Local keywords are keywords that have a location attached to them. "CBD companies in Los Angeles" and "Los Angeles CBD company" are examples of local keywords.
You'll want to optimize for these types of keywords, so you can appear in local searches, along with your local listing. It will help you drive more traffic for your CBD company.
CBD SEO tip #4: Create content to establish yourself as an authority
If you want to do CBD SEO right, you need to create content.
Content marketing is the process of crafting pieces of information about your business and industry and sharing that information with your audience.
When you create content, you establish yourself as an authority in your field. People see you as a trustworthy source of information, which can help build confidence in your brand.
There are numerous content formats you can create, including:
Ebooks
You can use a variety of content formats to appeal to different people in your audience.
As you craft content, you want to ensure that it's informative and answers your audience's questions. You can search your topic on Google and check the listings to match user search intent. It will help ensure you're delivering helpful information.
When you create content, you want to create it often. Publishing content often shows you're active and continuously share up-to-date information. Not to mention, it creates more opportunities for you to drive traffic to your site.
You can use a content calendar to help ensure you're posting content throughout the month. It will help you plan when you create, edit, and publish your content.
Independent research from Clutch has named WebFX the
top SEO company

in the United States.

Clutch has personally interviewed more than 250 WebFX clients to discuss their experience partnering with us.

Read More Clutch Reviews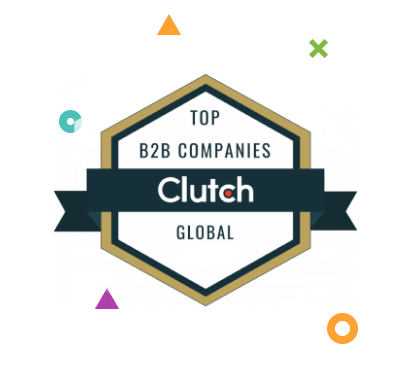 Get started with CBD SEO today
Crafting a cannabis CBD campaign takes time and effort to develop. If you don't have the time to dedicate to building your CBD SEO plan, WebFX can help.
We have a team of over 500 marketing experts that will help you craft a custom SEO plan for your business. With over 25 years of experience, you can feel confident that we have the knowledge and expertise to help you craft a killer SEO campaign.
When you partner with WebFX, you're partnering with a team that knows how to drive results. In the past five years, we've driven over $3 billion in sales and over 7.8 million leads for our clients. You can feel confident that we'll craft an SEO campaign that works for your business.
Ready to get started? Contact us online or call us today at 888-601-5359 to speak with a strategist about our SEO services!
Earn a 20% greater ROI with WebFX