The decision to get plastic surgery is often an enormous one, so it's no surprise that people typically take great care when choosing a plastic surgeon. For such a big decision, they're not going to choose your practice unless you can persuade them that you're the best around.
So, how do you do that? Simple — you pursue digital marketing. Marketing to potential patients online is essential if you want any of them to choose your practice. And if you're just starting out with your marketing, pay-per-click (PPC) advertising is a great place to start.
But if you're not too familiar with PPC for plastic surgeons, you may not be very confident in your ability to master it. Thankfully, you don't have to do it alone. WebFX has earned over 1020 client testimonials for our digital marketing services, and we'd love to give you a hand.
Read on to learn more about our PPC services. Then call 888-601-5359 or contact us online to start launching your plastic surgeon PPC campaign today!
Questioning the quality of your SMB's PPC performance?
Get your FREE PPC audit from WebFX today!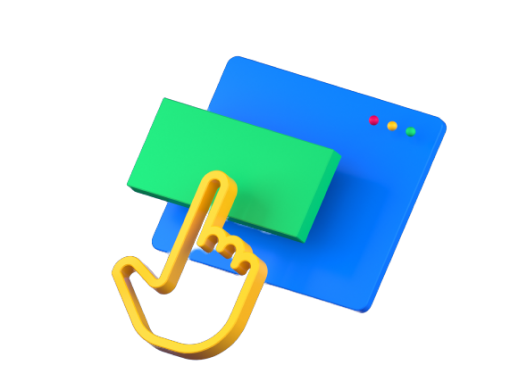 What is PPC for plastic surgery?
PPC is a digital marketing strategy that involves displaying ads for your practice at the top of Google search results. You've likely seen some PPC ads before — they look similar to organic results but have an "Ad" label in the top corner.

Plastic surgeon PPC campaigns are most commonly run through Google Ads. Google allows you to target your ads to particular keywords — search terms — to help you reach a relevant audience. After all, you don't want to show ads on a search that has nothing to do with your practice.
When you do PPC for plastic surgeons, you're not the only plastic surgeon aiming to advertise your services. As a result, you'll be bidding against other surgeons to rank for these keywords.
Google will choose which ads to display based on two factors:
Bid amount
Quality score (Google's assessment of a campaign's overall quality)
For your ads to appear in search results and above your competition, then, you must have both a well-designed campaign and a high enough bid.
With a compelling enough set of ads, you can start driving up conversions for your practice.
Hear What It's Like to Work With WebFX!

"WebFX has helped to give our website and SEO a direction that we could not have accomplished ourselves. It has been a great relationship that we will continue to strengthen together."
Cosmetic Surgery Center
5 features of WebFX's plastic surgery PPC services
If you're feeling uncertain about your ability to get the most from your PPC, don't worry — that's why we're here! At WebFX, we're experts at crafting PPC campaigns that help our clients thrive.
Here are five features you can expect from our plastic surgery PPC services!
1. Keyword research
The first step in any PPC campaign is to come up with a list of keywords to bid on, so that's one of the first things WebFX will do for you. We can help you research the best keywords for your practice, and then help you optimize your bids for each of them.
As we research, we'll look for keywords that have a good balance of relevance and search volume. They need to be highly relevant to your practice, so you can ensure you're reaching the right audience, while a high search volume allows you to drive more qualified leads.
We can also help you come up with lists of negative keywords — that is, keywords you want Google to avoid showing your ads. You'll want to do that for irrelevant searches where your ads are inadvertently displaying.
2. Landing page design
Though PPC ads are meant to appear in Google search results, there's more to them than just what shows up on the initial search page. When users click on an ad, it takes them to a landing page where they're encouraged to convert.
Landing pages are essential to driving conversions. Just because someone clicks on the ad doesn't mean they'll end up choosing your practice, so your landing pages must be just as compelling as the initial ad.
When you partner with WebFX, we'll help you craft engaging landing pages that help you earn more clients for your practice.
We can help you craft landing pages that combine informative text with compelling visual design to draw in users. Each one will be built around a central call to action (CTA) button that entices users to click. We'll also continually optimize your landing pages to improve your performance.
3. Audience targeting
Reaching the right audience with your PPC advertising is critical to the success of your campaigns.
Fortunately, keywords aren't the only way to home in on a specific audience. Google Ads also allows you to target specific groups of people — called custom audiences — based on their individual characteristics. The categories you can draw from include:
Age
Gender
Occupation
Location
WebFX can help you take advantage of this feature. If your patients predominantly fit into specific demographics, we'll help you create custom audiences to target your ads toward those groups.
4. Remarketing
Your target audience is composed of the people you feel are most likely to be drawn in by your ads. But who out of that audience is the most likely to convert?
Likely, the people who become patients are those who have already expressed an interest in your practice. A fantastic group of people to target, then, is people who have already visited your website.
WebFX can help you do that by taking advantage of remarketing lists for search ads (RSLA), another Google Ads feature. With RLSA, we'll arrange for Google to track traffic to particular pages on your site, and then target ads to the people who visit those pages.
5. Ad monitoring and testing
Once your ads are up and running, we won't leave you hanging. A large part of PPC for plastic surgery involves monitoring and reoptimizing your campaigns, so we'll set to work doing just that as soon as your ads are up.
Within Google Ads, you can track a variety of key metrics like click-through rate (CTR) and conversion rate. We'll help you figure out which metrics you need to track and apply that information to your ad optimization, improving the ads that are underperforming.
We'll also help you create and test new ads, allowing you to constantly upgrade your campaigns.
Questioning the quality of your SMB's PPC performance?
Get your FREE PPC audit from WebFX today!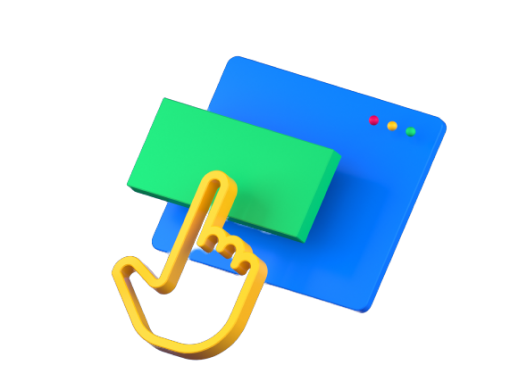 Get help boosting your plastic surgery PPC with WebFX
Ready to start driving results through plastic surgeon PPC? We'd love to give you a hand! At WebFX, we've been driving results for over 25 years, and we know PPC for plastic surgery inside and out.
With our PPC services, you'll get all the features listed above and more. You'll also receive a dedicated account representative to keep you informed and involved in everything we do for your PPC.
Just call us at 888-601-5359 or contact us online to get started today!
Earn a 20% greater ROI with WebFX