Did you know that 74% of people use social media to help them make purchase decisions? That means if you want to promote your pressure washing company online, social media is one of the best places to go.
It's no secret that people love to browse through social media, so by marketing your services there, you'll reach people most interested in what you offer.
The question is, how can you do that? What does it take to successfully market your business on a social media platform?
Keep reading to find out. Then subscribe to Revenue Weekly — our email newsletter — for more digital marketing info from the marketing masters at WebFX!
7 pro-tips for pressure washing social media
Promoting your business through social media requires strategic planning and execution to ensure you put out engaging content. Here are seven tips to help you master social media for pressure washing companies!
1. Consider which platforms to use
Before doing anything else, you should take the time to decide which platforms you want to market on. After all, there are numerous social media networks, including:
You might choose to market on only one platform, or you might do several at once. You might even start with one, but expand to more platforms down the road.
Whatever you choose, make sure your decision is based on where you expect your target audience to spend their time. Research the demographics of each social platform and compare them to your customer demographics to figure out which platforms best help you reach your audience.
2. Interact with your audience
Once you've set up an account on the platform(s) of your choice, make sure to engage with your audience. Rather than sending out marketing materials to users on a one-way transit, social media lets you have actual conversations with them.
Pay attention to mentions of your business or comments on your post. When you see people talking to or about you, be sure to respond. Answer people's questions, and thank them for their positive comments.
When you interact with your audience, it leads them to feel heard and appreciated, increasing their chances of becoming customers.
3. Share multimedia content
If you go to the trouble of creating a pressure washer social media page, you don't want to have a blank page — you should post content to engage users. You can post all kinds of content, but on social media, people tend to scroll past content in their feed, so you'll want to create posts that are eye-catching.
One of the best ways to do that is to post plenty of multimedia content. That could include photos of your best work, videos talking about your process, and infographics outlining the benefits of partnering with you. Whatever you choose, make sure you use high-quality visuals so that users engage with your content.
4. Encourage user-generated content
Not all the content promoting you on social media must originate on your page. Sometimes, your customers will post content about you that you can share to your profile. That's the idea behind user-generated content.
Sometimes, user-generated content will happen naturally. Most of the time, though, you'll need to actively encourage it. For example, you could post something encouraging your customers to post "before" and "after" photos of their decks that you've pressure-washed.
User-generated content is so great because it requires minimal effort from you, plus it lets you reach people in social circles you might not have direct access to by yourself. Furthermore, your audience will trust the opinions of other consumers like themselves.
5. Harness reviews and testimonials
Reviews are an incredibly vital part of your online image. It's all well and good when you talk yourself up, but it's your customers' opinions that ultimately hold the most weight. If your customers praise you, that's fantastic for business — but if they criticize you, your revenue opportunities could plummet.
Reviews are as important on pressure washing social media as anywhere else. Of course, most social networks don't have a designated feature for leaving reviews. But users will still post their thoughts about you, particularly if they're unhappy.
Try to keep an eye out for those unofficial reviews. When you see positive comments, thank the people who post them. And when you see negative reviews, do what you can to fix the problem the reviewer encountered.
You can also share testimonials directly on your page, or repost positive things people have said about you from their own accounts.
6. Schedule your posts
In addition to posting regularly, it's important to post consistently. You don't want to get into a pattern of posting three times a week only to inexplicably have a two-month gap in between posts later — it will throw people off and cause them to stop paying attention to your page.
To help you keep a regular schedule for your posts, you can create a social media calendar. You can do this by using a tool like Buffer or Hootsuite. With a social media calendar, you can create posts in advance and then schedule them to go live later.
That means that even on days when you don't have time to create a new post, you can still put up new content that you scheduled prior. By keeping things consistent, you'll maintain more user engagement and drive more customers.
7. Run paid social media ads
When you market on social media, you're not limited to organic posts alone. You can also run paid social media ads on most platforms. These ads appear in users' feeds with organic content.
You can target specific demographics like age and location with your paid social ads, enabling you to reach the audience you're trying to convert. Not everyone in that audience is necessarily familiar with your page or your organic posts, so paid ads allow you to reach people you might not find otherwise.
We foster and form long-term partnerships so that your business has long-term results.
Over 90% of WebFX clients continue partnering with us into year 2 of their campaign.
Hear from Our Happy Customers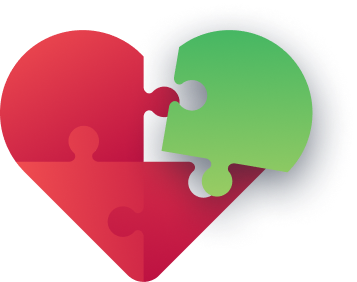 Let WebFX optimize your pressure washer social media
Still not sure how to get the best results from social media for pressure washers? Let WebFX give you a hand! With over a decade of social media experience, we know exactly how to drive optimal results for your pressure washer social media.
When you partner with us for our social media services, you'll get help implementing all the pressure washing social media tips listed above. We'll also keep you informed as we go, never leaving you on hold for long periods of time or keeping you in the dark.
To get started with us, just call 888-601-5359 or contact us online today!
Earn a 20% greater ROI with WebFX