When you're trying to grow your sign company, you're always looking for new ways to reach leads. If you want a method that helps you obtain valuable leads for your sign company, pay-per-click (PPC) advertising is the answer.
PPC advertisements are paid ads that appear at the top of the search results, above the organic listings. These ads help attract valuable leads that convert. It's a great way to help your sign company grow.
On this page, we'll provide you with four PPC benefits that your sign company will reap when you invest in this method. If you want to learn more about how PPC helps your company obtain valuable leads, call us today at 888-601-5359 or contact us online to speak with a strategist.
Let's get started!
What is PPC?
As stated previously, PPC is a paid advertising program with ads that appear in the search results. These ads help you attract leads that are interested in signs or hiring a sign company.
To start using PPC, you must first select your keywords. Keyword selection is a crucial part of your ad performance. It determines where your ad appears in search results.
You want to choose relevant keywords that will drive interested leads through your ad. Keyword research will help you find a list of potential keywords you can use for your campaign. As you look at this list, focus on long-tail keywords, which contain three or more words, because they will drive the best results for your campaign.
Once you have your keywords selected, you'll enter the bidding phase. You must bid for your ad's placement. This requires setting a maximum bid, which is the amount you are willing to pay each time someone clicks on your ad.
Your maximum bid and quality score will determine your ad's placement. Quality score is calculated from factors such as ad relevancy and clickthrough rate (CTR). You want to have a high quality score because it will help you get a better placement for your ad.
Once you have your placement, you will launch your PPC campaign and start obtaining more leads for your sign company.

Hear What It's Like to Work With WebFX!

"I am very happy with the service and the rate we are climbing the ratings. This is a company that understands the SEO game enough to give you the competitive edge you need against your competitors."
Full Service Sign Company
What are the benefits of PPC?
So, what benefits do you receive from using PPC in your digital marketing plan?
1. You control your budget
This is one of the most unique qualities of PPC. With many other digital marketing methods, you have to adjust your budget, choose a specific plan, or forgo the method entirely because of the cost. With PPC, you decide how much you want to spend on your campaign.
There is no specific amount you must spend to run a PPC campaign. You can spend $100 or $1000. It's up to you to decide the amount that works best for your sign company.
It is important to note, however, that the amount you spend will impact your campaign's success. You won't see the same results spending $100 that you would spending $1000. It's important that you find a balance between your budget and spending enough money to generate results.
When you're deciding on your budget, you'll also want to consider how much you pay each time someone clicks on your ad. This is known as your cost-per-click (CPC).
Let's say you have a CPC of $2. If your budget is at $100, you'll only be able to get 50 clicks on your ad. On the other hand, a budget of $1000 will allow you to get 500 clicks.
500 clicks sounds better than 50, doesn't it?
When you expand your budget, you expand your opportunity to earn more valuable leads. Since you have the freedom to control your budget, you can set a budget that allows you to get more clicks for your sign company.
Note: If your ad gets a lot of clicks, Google will actually reward you for it. It will lower your CPC to allow you to obtain more leads because your ad is highly relevant. So, when you have a bigger budget for your advertising campaign, you create more room for Google to lower your CPC!
2. You design your campaign
Google gives you complete control over the information you want to input into your ad (within reason). You control how it looks and runs. This is a great opportunity for your business to create an ad that resonates with your audience.
You choose the information that appears in your ad. Google offers ad extensions to help you provide your audience with more information about your business that gets them to interact with your ad. These extensions include sitelink, call, and location extensions.
Adding extensions can help leads choose your sign company over your competition. You may have additional information that your competitors don't, like a phone number, which leads can use to engage with your business.
Aside from the appearance, you also have control over the time of day you run your campaign. This means you can reach your audience when they are most likely to see your ad. Running a campaign when your audience is active allows for better targeting to ensure you reach them.
You also have control over how long you want to run your campaign. You can run it for a few days, a week, or longer. This allows you to run long-term ads for weekly sales or promotions.
When you have control over your campaign, you create a better campaign for your sign company. To learn about designing your own campaign, check out our website or call us for more information. WebFX has a passionate team and over 25 years of experience in campaign management to help you grow your business!
3. You obtain valuable leads
Using PPC helps you obtain highly interested leads that are looking for a sign company. It's one of the best methods for obtaining leads.
Did you know that 65 percent of all high-intent searches result in someone clicking on an ad? People who are looking for a sign company that are ready to convert will click on your ad and learn more about your business.
PPC ads play an important role in helping you obtain leads that are ready to convert. PPC visitors are 50 percent more likely to convert than organic visitors. These are people who know what they want and want to find the right business to fulfill their needs.
By investing in PPC, you invest in obtaining valuable leads that help your sign company grow.
Partner with a team of ecommerce masters!
WebFX campaigns have delivered more than 12,936,451 ecommerce transactions in the last 5 years
Read the Case Studies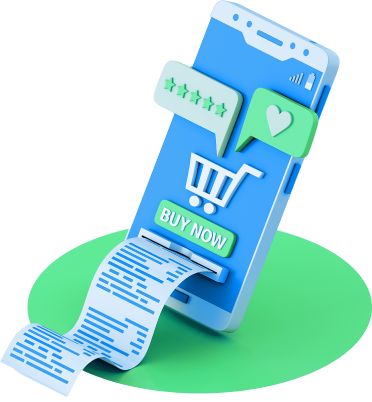 Sign up for a PPC plan from WebFX
PPC is one of the best methods for generating valuable leads for your sign company. If you want to generate valuable leads for your business, invest in a PPC campaign. At WebFX, we have over 25 years of experience creating digital marketing campaigns that drive valuable results.
We're a full-service digital marketing company that specializes in customized PPC campaigns. We have a team of 500+ experts that will bring their knowledge and expertise to your campaign. Our team has a hands-on approach to help you create a better campaign that drives the best results.
If you're looking for a company that will help you drive valuable results, look no further than WebFX. To date, we've driven over $3 billion in sales and over 7.8 million leads for our clients. We focus on driving campaigns that help your business grow.
Don't believe us? Just ask our clients! Check out our 1020+ client testimonials that attest to the great work we do!
Get started today
If you're ready to start earning valuable leads that help your sign company obtain new leads with PPC advertising, contact us online or call us today at 888-601-5359 to speak with a strategist.
We look forward to hearing from you!
Earn a 20% greater ROI with WebFX