Did you know that 93% of all online experiences start with a search engine? This means that when people search for sign companies like yours, they most likely turn to search engines like Google.
When people search online for sign companies, you want your business to appear at the top of search results. How do you do that? Search engine optimization (SEO).
On this page, we'll provide you with three SEO best practices to help you get started with your campaign. If you want to learn more about how you can obtain valuable traffic and leads for your business through SEO services call us today at 888-601-5359 or contact us online to speak with a strategist.
Let's dive in!
Independent research from Clutch has named WebFX the
top SEO company

in the United States.

Clutch has personally interviewed more than 250 WebFX clients to discuss their experience partnering with us.

Read More Clutch Reviews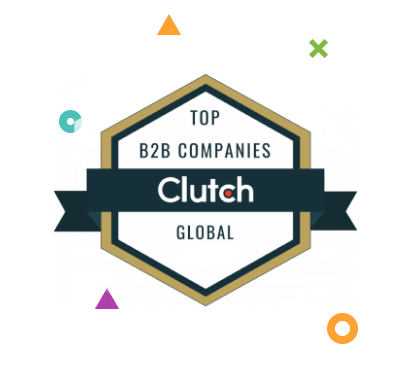 1. Choose keywords wisely
When users conduct searches, they use keywords to generate relevant results. When people search for sign companies, they will enter keywords like "best sign company" and "top sign company in my area." To rank at the top of search results, you'll need to target relevant keywords.
Keywords influence where your sign company's site appears in search results. To reach relevant leads, you want to choose keywords your audience is already using to find your business.
The best way to find keywords is through keyword research. Keyword research generates a list of possible keywords for your business — and it's based on actual search data. With keyword research tools like KeywordsFX and keywordtool.io, you can see metrics like the keyword's search volume, competition level, and more.
As you conduct keyword research, focus on long-tail keywords. These are keywords that contain three or more words. Long-tail keywords will produce better results for your campaign.
An example of a long-tail keyword is "Sign companies in Harrisburg, PA." This keyword is specific and tells you exactly what your audience wants to find.
With a keyword like "sign" doesn't specify user intent. There are dozens of things someone could be searching for when typing in "sign." To ensure you get valuable leads, stick to long-tail keywords for your campaign.
Once you have your keywords selected, you must integrate them into your site. Keyword integration helps your sign company's page appear in relevant search results.
Google crawls your site to understand the content on your pages. By inputting relevant keywords, you help your pages appear higher in appropriate search results.
You can integrate keywords into the headings, titles, body text, and meta descriptions of your pages. As you integrate keywords, be careful that you don't overuse them.
This leads to keyword stuffing, which has a negative impact on your site's ranking. Only use keywords where they fit and flow naturally.
Choosing the right keywords will help you boost your website traffic and reach more valuable leads.

Hear What It's Like to Work With WebFX!

"I am very happy with the service and the rate we are climbing the ratings. This is a company that understands the SEO game enough to give you the competitive edge you need against your competitors."
Full Service Sign Company
2. Create killer content
If you've ever heard the phrase "content is king," you know how important it is to create valuable content. Content is extremely valuable for driving traffic to your page and helping your business earn leads.
There are numerous forms of content you can create to attract people. You can write blogs or ebooks, create infographics, or shoot videos. These are all great formats if you want to create content for your audience.
The hardest part of creating content is figuring out where to start. What topics can you cover that will interest your audience?
A good starting point is Google. After all, your audience is using Google to find content in the first place. Why not see what they're searching?
Generate a list of a few keywords that are relevant to your sign company. Once you have a list of keywords, you can search them on Google.
You can use Google Autosuggest to see how people expand upon your keywords. If you have a keyword like "custom signs," you can see what else people are searching to get ideas for topics.
In addition, there is also a "People also ask" section on Google that can generate ideas for you. For example, when you search "custom sign costs," it generates a list of questions.

Some of these questions include queries like "How much does it cost for a storefront sign?" or "How much should a business sign cost?" These are great topics that you can cover in your content to provide your audience with an answer.
Think about the search intent behind these questions, too. What does your audience want to find in the search results? If they search, "business sign cost," your content should focus on costs for different types of business signs.
Your content must match the search intent. It helps draw more leads to your page and get them to read your content. You'll keep them engaged longer because the information matches their search intent.
When you create content, focus on creating quality content. It won't benefit your business to pump out a ton of content if it is low quality. Your audience wants high-quality content that is informative and helps them gain knowledge.
Creating the right content can help your business drive traffic to your site. This means more valuable leads for your sign company. If you want to help improve your SEO ranking and earn valuable traffic on your site, invest in a content marketing strategy.
3. Monitor your site's performance
Your website is the heart of your SEO campaign. It's crucial that you monitor your website's performance to ensure it is running efficiently. If your page has problems or errors, it will hinder you from improving your SEO ranking.
There are numerous performance factors you can monitor on your page. The biggest one is page speed.
Users don't want to wait for slow loading pages. There is an expectation that your page will load quickly so your audience can get the information they need and move on with their day. If your page loads too slowly, they will leave your site and choose a competitor's site instead.
This is even more prominent with the rise in mobile searches. Mobile users tend to be on the go, so they want information quickly and efficiently.
To ensure your page is running efficiently, use Google PageSpeed Insights. This program will help you see where your site needs improvement.
If you don't have the technical knowledge to make the changes on your own, you can invest in page speed services from a digital marketing company. This allows you to reap the benefits of improving your page speed while you focus on running your sign business.
In addition to page speed, there are other important factors that influence your site's performance. Your coding and your mobile-friendliness both affect how users experience your site.
By improving factors that influence your site's performance, you will help your site perform better in the search results.
Good agencies have more than 50 testimonials.
Great agencies have more than 100 testimonials.
WebFX has over 1000+ glowing client testimonials.
See What Makes Us Stand out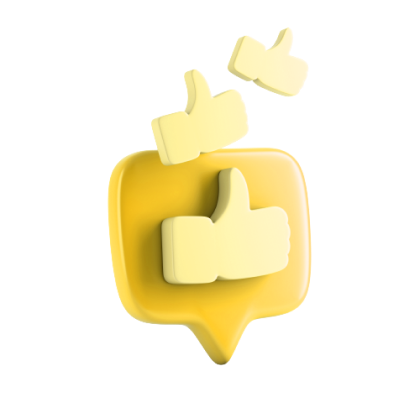 WebFX is a top SEO agency for sign companies
If you want to help your sign company grow, you must invest in digital marketing methods that will help you obtain valuable leads. SEO is one of the best methods for boosting website traffic and helping your sign company earn valuable leads. At WebFX, we have a team of 500+ experts that can help you create your customized campaign.
We're a full-service digital marketing company that specializes in creating customized SEO campaigns. Our team will help you create an SEO strategy that is unique to your business. With over 25 years of experience, we know how to create successful SEO campaigns.
If you're looking for a company that knows how to drive results, look no further than WebFX. To date, we've driven over $3 billion in sales and over 7.8 million leads for our clients. Our team of experts will help you create a campaign that drive results for your sign company.
Want to know what it's like to partner with us? Check out our 1020+ client testimonials that attest to the great work we do!
Earn a 20% greater ROI with WebFX