Designing a website for your casino is a big task, but it has the potential to pay serious dividends. You have a lot to consider — layout, color scheme, site navigation, fonts, load times — and if you're new to web design, it can take a long time to work out what you want.
The big mistake web designers make when it comes to casinos specifically is that they try to make the website actually look like a casino with bright, loud colors and lots of options. But people who visit your site want a different experience than the people who visit your casino.
What do casino website visitors want to see?
Namely, visitors want to:
Find information quickly and easily
Determine whether to visit your casino
Just as is it's important to meticulously plan the layout of your casino, it's important to design a website that will encourage people to go there. If your website is too busy with bright colors, changing fonts, and other distracting qualities, visitors will leave without even considering your casino.
To stand a fighting chance at attracting new customers, your website needs to include a number of different factors that prove you run a quality establishment.
Keep reading and contact us online or at 888-601-5359 to learn more.
Hear What It's Like to Work With WebFX!

"WebFX for us has been much more like a partnership than a client-customer relationship. They really feel like they part of our team. We feel very fortunate to have found them."
Travel And Recreation Company
How can I create an effective casino web design?
Here are four ways that you can create a web design that will leave your fans coming back for more.
1. Use modern design principles
Like your casino, your website needs to look good. However, it needs to look good in a different way from your casino. Instead of wowing people with bright colors, intricate patterns, and loud music, your website should be sleek, streamlined, and simple.
The design you use is ultimately up to you, but modern web design usually incorporates flat graphics, high-quality images, sans serif fonts, and easy-to-find information. In general, it should be pleasing to the eye, but not overload anyone. The key to engaging users online is to keep it simple.
2. Use color to your advantage
This element of web design is one of the few similarities between your casino and your website — you want to use color to your advantage. As you may already know, the subtleties of color can be incredibly persuasive, particularly when associated with gambling. When your website includes the psychology of color, your website will become stronger as a result.
Red: This is the color associated with energy, passion, and power. It also draws attention of people looking toward it. Red is a popular color for casino websites since it catches people's eyes and makes them feel passionate — two major qualities that help your website succeed.
Blue: Blue is one of the most relaxing colors you can use. A lot of banks and insurance companies use it to instill feelings of trust and safety. You can use this color strategically on different pages to make your site visitors trust you more and encourage them to visit your casino.
Black: Black is associated with prestige, exclusivity, and wealth, which are all excellent feelings for your site visitors to have. You can use black to highlight your high-roller tables or make customers feel exclusive when they check out information about special deals or VIP promotions you run. After all, when you make someone feel wealthier, they might as well take a shot at blackjack!
Once you determine the colors for your casino site, you should lay them out to the best appeal to a person's eye. It's easy for casino websites to become cluttered or visually loud, which can actually push visitors away instead of bring them in. The key is finding and using the perfect quantity of each color.
3. Make your site easy to use
The visual appeal of your website is hugely important, but a gorgeous casino website means nothing if it's hard for users to get around. Visitors will leave your site if they can't find the information they need easily, so it's in your best interest to lay your site out logically with an easy-to-read font.

Generally, you want a site visitor to get the information they want in as few clicks as possible. That means having a contact page, company page, sitemap, and more all linked on your homepage. That way, visitors can find all the essential information they need in one convenient location.
You can also include a search bar on your homepage if you have a lot of different pages, integrate Google Maps to show the location of your casino, and other helpful additions that show customers you're a professional organization.
4. Make your site responsive
In today's fast-paced world, your casino's website needs to be designed for use on mobile devices like smartphones and tablets. If it's not, a huge portion of your customer base will have an exceptionally hard time finding information on your casino, especially if they're on the go.
Responsive design means that the images, videos, and text you use on your site automatically detects and adjusts to the size of a user's screen, so they can easily find what they need. They should be made to scroll easily, so people can navigate with their fingertips, and you should use large buttons to help users navigate.
Once you incorporate all of those elements into your website, you can make sure you appeal to site visitors on desktops, laptops, smartphone, tablets, and any other device.
We'll help you create a website that stands out.
"WebFX has been instrumental in helping us develop a new website, allowing us to be a leader in our industry."
Learn More About Our Web Design Services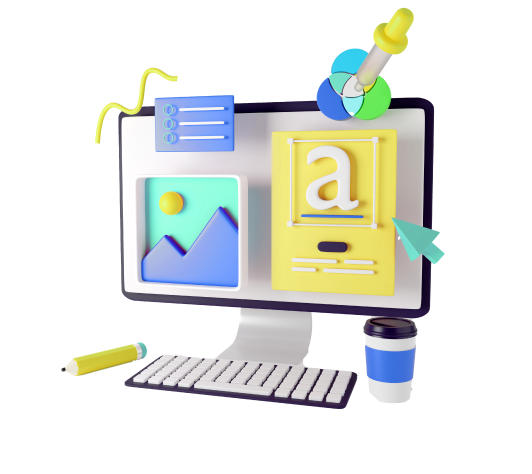 WebFX knows web design for casinos
When you run a casino, you're incredibly busy. And if you're a marketer for a casino, you're still busy too. If you don't have the time to learn all the ins and outs about web design, WebFX is here to help!
Our team of talented web designers has won awards in the past for their excellent work with our clients, and we want to do the same for you! All of our designers are constantly on the cutting edge of design trends and best practices as well, ensuring you can get the website you've always wanted for your casino.
Do you want your casino's website to bring people to your doors? Contact us today to get started with SEO, PPC and more!
Earn a 20% greater ROI with WebFX