SaaS, or Software as a Service, is continuing to grow in popularity, which means the competition is becoming increasingly fierce.
In fact, according to Ubersuggest, the keyword "saas companies" receives about 3,600 searches per month in search engines like Google.
With the extreme competition, a strategy like search engine optimization (SEO), is absolutely necessary to ensure that customers can find your company online.
On this page, we'll talk about the different ways that SEO can help your SaaS company thrive, grow, and stay ahead of competitors.
If you'd like to speak with an SEO specialist before reading on, you can reach our SaaS marketing agency at 888-601-5359.
Independent research from Clutch has named WebFX the
top SEO company

in the United States.

Clutch has personally interviewed more than 250 WebFX clients to discuss their experience partnering with us.

Read More Clutch Reviews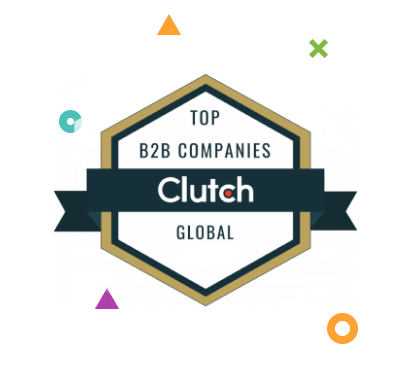 What is SEO for SaaS companies?
SEO is one of the most popular marketing strategies available today and for good reason. It produces great results for companies that operate at least partially, or fully online.
SEO the process of improving your website so that it shows up higher in search engine results, which is important if you want to be a leader in your industry.
Most people don't click past the first page of search results, and the first five organic results on any given results page accounts for nearly 70% of all clicks. Results from position six to ten account for just under 4 percent of the total clicks.
There are many different techniques that allow SEO to work as a strategy. Some of the most important include keyword research, content creation, and user experience.
There are 3 different parts of SEO your tech company should take into consideration when creating your SEO strategy.
On-page SEO
Off-page SEO
Technical SEO
On-page SEO consists of elements on your SaaS website's pages you can control. This concerns elements like the title tags and meta descriptions that show up in the search results, and the keywords you include throughout your content.
Our 3-step SEO strategy for your SaaS company will focus mainly on the on-page SEO aspects for your business.
Off-page SEO for your tech company centers around links. When other reputable sites include a link to your content in their content, your site gets a little boost.
Links are a big part in getting your SaaS site to the top of the search results, but they can be tough to earn. It takes a lot of time and dedication to ask other sites to link to yours, so you might want to partner with some experts.
Technical SEO can be the trickiest part of your SaaS company's SEO strategy. With technical SEO, you want to make sure your site works properly and can be crawled by search engine crawlers.
Some technical SEO elements your tech company should look for are page speed, site security, responsive design, and broken links.

Hear What It's Like to Work With WebFX!

"We've been blown away by WebFX's work — the depth of the work they are helping us with is crazy and has been a lifesaver for our small team of three. We feel confident that they've taken the time to understand our business and our needs and that they're using their expertise to get us the best results possible."
Software Company
Why does my SaaS company need SEO?
As we mentioned, the competition within the tech industry is getting more and more competitive. That means that your SaaS company has to stay ahead of the curve when it comes to Internet marketing —and SEO is the first thing we recommend.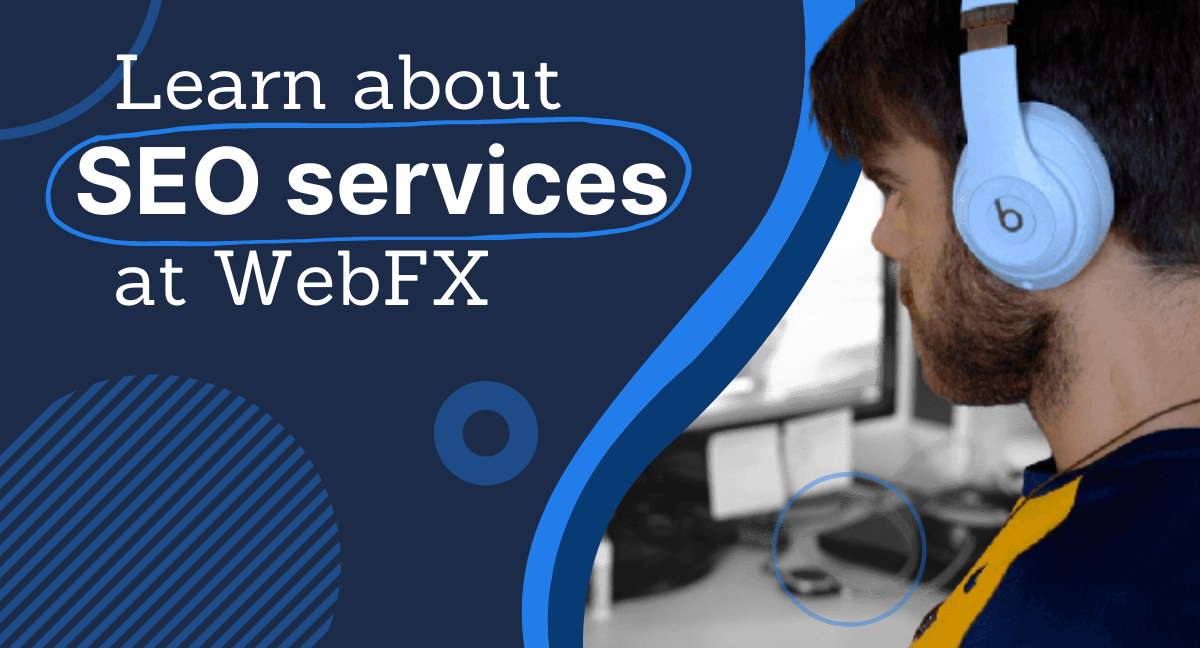 Not only does SEO help you to rank higher in search engines for target keywords, but it allows you to inform your users about your products, become a trusted source of knowledge in your industry, and provide your services to more customers.
Without SEO, your competition will likely rank higher for target keywords in your industry like "saas based companies, "saas companies in [your location]," or "saas email providers."
How does SEO for SaaS work?
When you invest in an SEO campaign for your SaaS company, here's how it will work:
1. Determine your most valuable keywords
Before you can start an effective SEO campaign, you'll need to first pin down your most valuable keywords. These keywords are going to be the ones that your target audience searches for the most, and the ones that you want to rank for in search results.

It's important to remember that some keywords are easier to rank for than others. For example, long tail keywords, or keyword phrases, are much easier to rank for because they are far more detailed, and apply to a smaller group of people.
Examples of longtail keywords for SaaS companies may include "SaaS providers for income tax filing," or "SaaS companies Orange County."
These keywords fit a much smaller percentage of search queries, and therefore, you have less competition when trying to rank for them.
General keywords, on the other hand, will be much harder to rank for because your competition is probably trying to rank for them, too. These general keywords may be something like "SaaS companies," or "email SaaS companies."
2. Create informational content around your target keywords
After you've decided on your most valuable keywords, it's time to create content.
Content is what ranks in search engines, so it's one of the most important aspects of your SEO campaign.
Your SaaS company's optimized content can help move people through the buying funnel.
The basic purchasing stages in the buying funnel are:
Awareness
Interest
Desire
Action
Although not every customer takes this linear path to making a purchase, it's important to create content that addresses every stage of the buying process.
At the top of the funnel, for example, you want to establish that you are an expert in your field and get people familiar with your brand. Blog posts about industry topics are great for that.
At the bottom of the funnel, you want to really persuade customers that your software is the best, and is trusted by other consumers. Customer testimonials are good for this stage.
You can learn all about the modern digital marketing funnel on our site.
There are a few options when you're creating site content for your SaaS company's website.
Getting back to general content creation for your SaaS SEO, one option is to create a blog. A blog presents information to your users that could come from a different point of view, be from a guest blogger, or cover a specific topic.
You can also create article pages in which you provide informational content about your products or services.
Within your written content pages, you should also use multimedia content to break up your text. This kind of content includes images, infographics, mini-graphics, videos, and interactive elements.
3. Ensure a great user experience
When Google ranks pages to display in search results, they want to make sure that they're serving the most informational, beneficial content available about any given search query. But they also want to make sure that users that visit that page are going to have a great user experience.
User experience has to do with the way users navigate your site to find what they're looking for, how easy it is, and how much they enjoy their experience on your website.
This means that you should be sure to provide an easy-to-use navigation bar that guides users where they need to go.
This is also important to your bounce rate, which also helps Google determine how pages should rank.
Bounce rate refers to the percentage of visitors that leave your site after viewing only one page. You want your bounce rate to be as low as possible, because that means that only a small percentage of your website's visitors are exiting your site after only looking at one page.
Your navigation can greatly decrease your bounce rate because it can help guide users to where they need to go instead of jumping to another site out of frustration.
A great user experience can also help increase the time visitors spend on your pages, which Google considers when ranking as well.
If you use graphics, images and videos that keep a user's attention, it can greatly increase how much time they spend on any given page. It can also help them from getting bored with a long piece of written content.
WebFX is a top SEO company
At WebFX, we have a whole team dedicated to improving your website with SEO.
When you work with us, you'll receive a dedicated account representative who will talk you through the ideas they have for a customized SEO campaign for your SaaS company.
We don't believe in cookie-cutter strategies, so you can rest assured that your SEO campaign will be unique to your SaaS company.
We practice what we preach — and we know how important SEO is. That's why we're the best at what we do.
Do you need help starting an SEO campaign for your SaaS company?
If you're looking to implement an SEO campaign for your SaaS company, WebFX can help.
WebFX is a full-service Internet marketing agency located in Harrisburg, PA. We have a whole team of specialists who are dedicated to knowing everything there is to know about SEO and how it can help industries like yours.
We serve over 700 clients in a variety of industries, and we've helped them generate over one million qualified leads for their companies.
If you're ready to take your SaaS company to the next level and stay ahead of the competition with a custom SEO strategy made just for you, contact us today for a free quote!
Earn a 20% greater ROI with WebFX