B2B Lead Generation Trends
Lead generation has always been an important goal of marketing, whether the people doing it used that exact term or not. In recent years, however, as companies are expected to generate better performance out of fewer dollars, the pressure is on to make sure they're focused on the most promising business prospects.
This is making lead generation a bigger priority, even among companies that never gave it much thought before.
A targeted lead generation strategy helps companies focus on the opportunities that have the most potential value in order to maximize the return on marketing investment. It also provides a framework for identifying the best approaches for attracting and retaining profitable customers.
Call 888-601-5359 to speak with a B2B digital marketing strategist about lead generation services from WebFX, or keep reading for 6 lead generation trends you should know.
Meet WebFX:
Your world-class, tech-enabled marketing agency with over 1.6 million hours of combined expertise.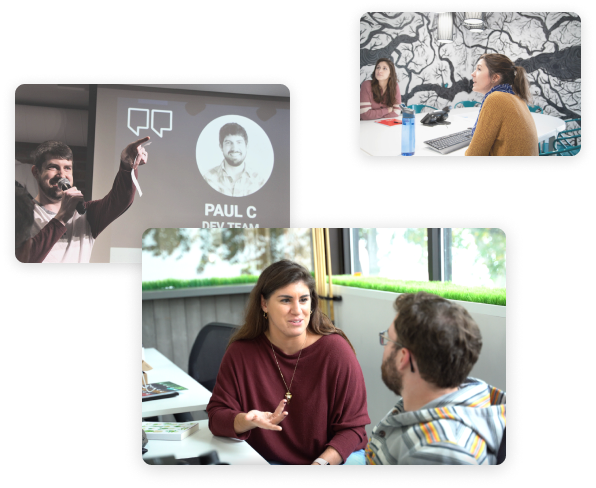 A focus on qualified leads
Even for companies whose marketing strategies are well-executed, a large number of B2B sales leads doesn't necessarily result in more conversions. By casting a wide net, they attract an audience that isn't necessarily interested in becoming customers.
As a result, many marketers are starting to shift their focus to quality over quantity.
In a study by LinkedIn's Technology Marketing Group, 59 percent of respondents said generating high-quality leads was their top priority in the coming year. This doesn't mean businesses will stop caring about lead volume—it just means they'll start looking more at the quality of those leads.
There are several ways to accomplish this, but we suspect a move to more targeted original content. Which leads to another trend…
More content
As marketers try to increase the quality of leads, they'll need to take steps to attract a more targeted audience. One of the best ways to do this for B2B lead generation is to craft content that's tailored to their potential customers' needs and concerns.
You can also choose content topics that are simply interesting to your target audience, with the goal of turning them into loyal readers and subscribers. Regardless of the topics, though, one thing is for sure—marketers will be creating more content moving forward.
This shouldn't come as a surprise, as content has been an increasingly large part of marketing over the past few years. The fact that this trend continues shows just how effective it is.
Expect to see more blogs, more downloadable guides, more videos, and more infographics from companies of all types. More importantly, expect to spend more time creating it so your business can compete.
Increased use of automation
Increasing content production and lead generation is a challenge, and so is managing a large volume of incoming leads. Some companies may choose to hire new employees to handle these challenges, but others will look for ways to automate their marketing processes.
Automation tools can be used for a number of functions, from content publishing to tracking and analysis. When you implement automation into your lead generation strategy, not only will you be able to make content development and management more efficient—you'll be able to determine which efforts are working and which ones need improvement.
Some tools will also enable the next emerging trend.
More personalization
A lead generation journey may start with making potential customers aware of your company, but it doesn't end there. These leads have to be nurtured to turn a casual interest in your services into a clear intent to purchase. One of the ways businesses are keeping leads' attention is by personalizing their content and communication.
Most marketing platforms allow you to personalize email messages with fields for first names and companies. However, advanced marketing tools and platforms make it possible to do much more.
As visitors return to your site, you can provide personalized site content based on their previous actions. You can also show personalized incentives and product offerings to keep their attention and increase your chances of converting them into customers.
Better tracking and analysis
The majority of businesses are taking steps to generate leads, but the end result is a mixed bag. Some companies are still trying to optimize their campaigns for the best results, while others are still trying to implement an analytics program.
All of them will be placing more focus on measurement in the coming year.
This isn't a new practice, as analytics programs have been widely used for years. What will change for B2B marketers is the use of multichannel analytics tools like MarketingCloudFX that measure all channels used, including email, social media and even offline channels like phone calls.
These big-picture analyses will allow marketers to implement another best practice for B2B lead generation.
More attribution
Some channels are best suited for acquiring large number of leads, while other channels are great for acquiring small numbers of qualified leads. As with other marketing strategies, a handful of channels are responsible for generating the most leads, both in terms of quantity and quality.
Identifying and maximizing those channels will be a higher priority.
Traditional analytics tools will help, but cross-channel attribution tools will make your efforts even more precise. Some prospects may see your communication on one channel but convert on another. Tracking prospects across the entire spectrum of channels will help you identify which channels may not be converting directly but are still valuable for raising awareness and piquing interest in your brand.
Meet MarketingCloudFX:
One platform tracking countless metrics and driving stellar results.
Learn More About Our Proprietary Software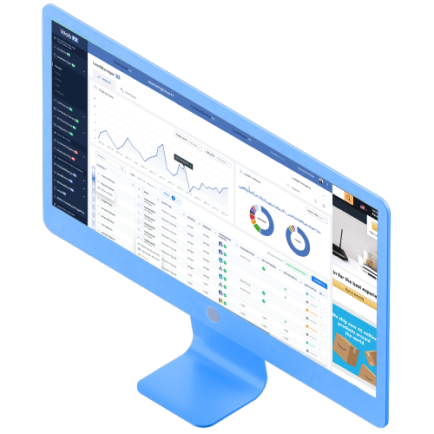 Want to improve your lead generation strategy?
Now that you know what businesses will be doing to generate more leads, it's time to think about what your company's strategy will be. Where will you invest more resources? What goals do you want to achieve?
If you're ready to generate more qualified leads, WebFX can help. We have years of experience creating and managing successful strategies for our clients, and we'll do the same for you.
Contact us today to speak with a strategist!
Earn a 20% greater ROI with WebFX