What Is B2C Lead Generation? [+ 5 Strategies]
Business-to-consumer (B2C) lead generation is the process of converting consumers into prospects and then clients. B2C lead generation uses strategies like content marketing, social media, and paid advertising to generate awareness, built trust, and nurture leads.
Riley is doing some online shopping when he runs across an ad from your business. He's never heard of your company before, so he only glances at the ad before moving on. Meanwhile, Tara sees the same ad. She's visited your site before and even signed up for your emails. Since she knows you, the ad persuades her to go make a purchase.
In the above scenario, your ad was so much more effective for Tara than for Riley because Tara was already a lead — that is, someone with an existing interest in your business. To convert Riley, you would need to turn him into a lead as well. That's why B2C lead generation is so important.
But what is B2C lead generation, and how can you put it into motion for your business? We'll answer both of those questions in the B2C lead generation overview below, so read on for more information.
Then consider partnering with WebFX — the B2C lead generation agency with over 25 years of experience — for our top-tier lead generation services. Just call 888-601-5359 or contact us online today!
We foster and form long-term partnerships so that your business has long-term results.
Over 90% of WebFX clients continue partnering with us into year 2 of their campaign.
Hear from Our Happy Customers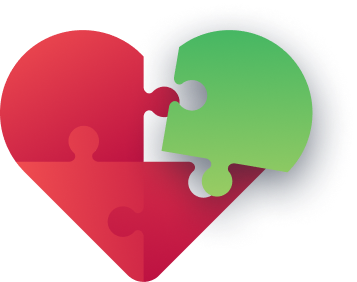 What is B2C lead generation?
B2C lead generation is the process of turning people into B2C leads. Leads are people who have a vested interest in your business, evidenced by some action they took on your site — like signing up for emails or requesting a quote.
How does B2C lead generation work?
To fully understand B2C lead generation, we have to look at the marketing funnel. The marketing funnel is a model used to represent the buyer's journey from awareness of a product or service to purchase.
Picture a funnel, wide at the top and narrow at the bottom. Now imagine that funnel filled with water, but envision each water molecule as a potential customer.
Near the top of the funnel, users are far more plentiful, but they're also the farthest from converting. Top-of-funnel users have likely never heard of your business before. Your goal is to get those users to the bottom of the funnel, where they'll make a purchase.
The thing is, almost no one will go from the top to the bottom of the funnel in one motion. First, you have to get people interested in your business, bringing them to the middle of the funnel. Only then will you have a shot at persuading them to buy.
That's the idea behind lead generation. The end goal is to drive conversions, but the only people you can successfully convert are B2C leads, so you first have to get users to that point.
5 B2C lead generation strategies for your business
Lead generation is a simple enough concept to grasp, but no B2C lead generation overview would be complete without discussing what you can do to turn people into B2C leads. That's why we've compiled a list of tactics you can use to generate leads.
Here are five B2C lead generation strategies for your business to try!
1. Share B2C content on your site
One of the most reliable ways to generate leads is to write content people will find useful. When people find valuable, informative content on your website, they'll be more likely to become leads.
Most importantly, having written content on your site is an excellent way to get your site ranking in search results where people can find it.
To that end, consider starting a blog on your B2C site. You can write posts about topics related to your business and industry, explaining how different things work or offering tips on how to complete tasks. As users encounter your posts in search results, they'll visit your site to read them.
Not all your content has to be blog posts, either — you can also write product and service pages to help people find your site and learn more about your offerings.
2. Launch B2C paid advertising campaigns
Sometimes a direct approach is best when it comes to marketing. When you launch a paid advertising campaign, you can create ads that directly encourage users to buy your products or services.
The best route to go with paid advertising is Google Ads, which is a platform that allows you to display ads right in Google search results. You can bid on the keywords you want to target, causing your ads to show up only in relevant search results and websites.
Paid ads are excellent for driving conversions, but they're good for lead generation too. Not everyone will buy as soon as they see your ads, but at the very least, they'll be introduced to your business. That could induce an interest in you that eventually turns them into leads.
3. Market your B2C business on social media
Did you know that the average user spends 33% of their Internet time on social media? That makes social media one of the best locations to market your business online.
To start with, you can create an account on platforms of your choice and begin posting engaging content like videos and infographics. Try to share content users will be interested in seeing, as that will drive more traffic to your site from social media.
You can also run paid social media ads, which will appear right in users' feeds. You can target those ads to specific demographics like age, location, and more to ensure that you're reaching the most relevant audience for your business.
4. Set up a Google Business Profile for your B2C company
If your business operates via brick-and-mortar stores, most of the people you want to target are probably in a particular geographical area. That means you can benefit from harnessing local searches, which you can do by setting up a Google Business Profile.
A Google Business profile lets you display information like your name, phone number, location, and more. When users search for something like "[your industry] near me," they'll see a local 3-pack in search results, which shows three Google Business Profiles in the area.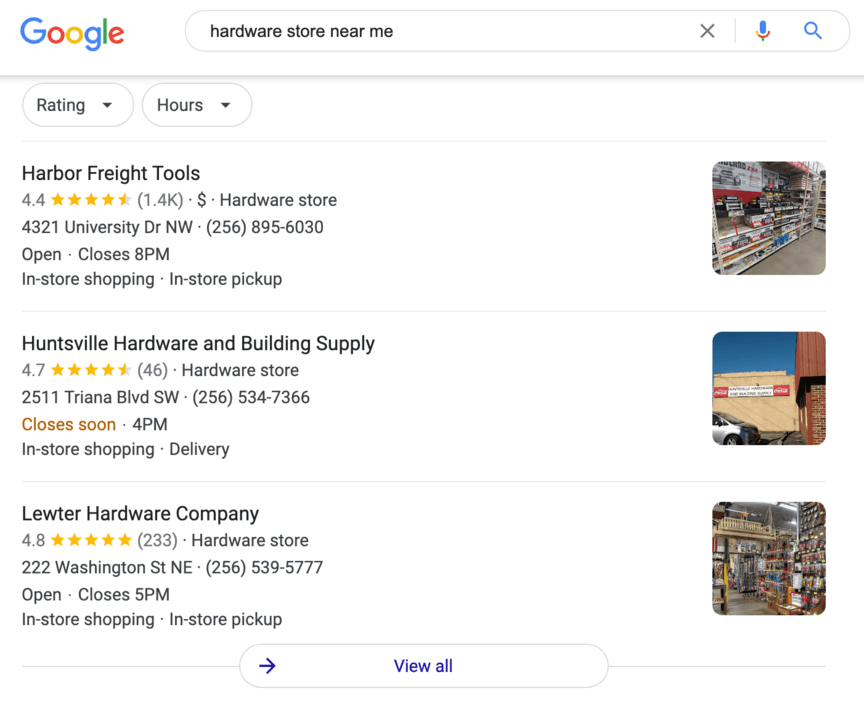 You may already have a Google Business Profile associated with your business address, in which case you can claim it by providing proof of ownership of your company.
How Much Does B2C Lead Gen Cost? Find Out!
5. Build a B2C email list
The last strategy in our B2C lead generation overview is to build out an email list.
Email marketing, as a whole, is more of a lead nurturing strategy than a lead generation one, but the process of creating email lists specifically is perfect for driving leads.
To create an email list, you'll want to set up forms on your website. Those forms should offer users a specific material — a newsletter, for example, or some special offers — in return for their email addresses. When users sign up, you can email them whatever the form offered — like a coupon for their first orders.
Since users sign up voluntarily for your emails, it means they have a clear interest in your business — meaning many of the people on your email list are leads! That makes email lists one of the best lead generation tools out there.
Time to Level Up Your Sales
Our long list of services helps you grow every aspect of your business with marketing strategies that are proven to increase bottom-line metrics like revenue and conversions.
In the past 5 years, we've managed more than 12.9 MILLION transactions across our client base.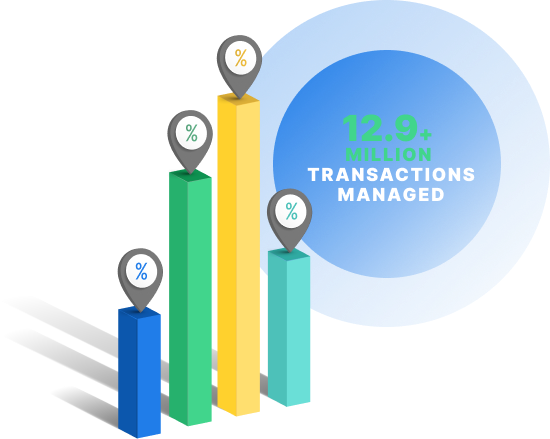 WebFX can help you generate more B2C leads
Ready to start driving fresh leads for your B2C business? WebFX can help! With over 1020 client testimonials to our name, we're the agency SMBs trust to drive superior results for their online marketing.
With our lead generation services, you'll get help optimizing for each of the B2C lead generation strategies listed above and more. You'll even receive a dedicated account representative to keep you informed about everything we do.
To get started with us, just call 888-601-5359 or contact us online today!