Tampa Lead Generation Services
The Big Guava is an appropriate nickname for Tampa, highlighting the city's initial growth and development through guava trees. That growth shows no signs of slowing down, either, with the metropolitan area ranked number one in the state for job demand — which is why it's a perfect time to expand your business.
That's where lead generation comes in, as well as WebFX.
With more than 25 years of experience, WebFX redefines lead generation. With performance-driven strategies, we've earned more than 7.8 million qualified leads for our clients.
If you want to expand your online reach and earn more revenue, we can help. Contact us online or call 727-202-5387 to speak with one of our experts today!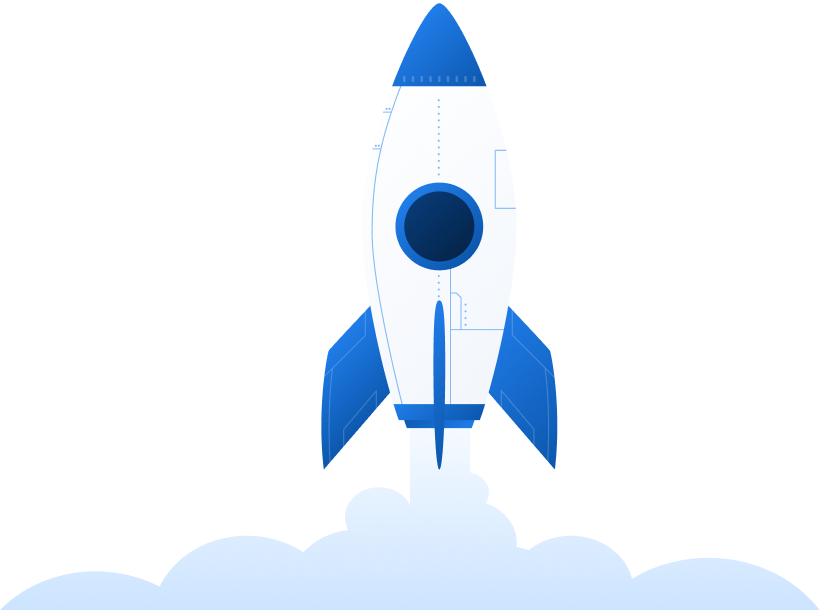 3 advantages of Tampa lead generation services
A performance-driven lead generation campaign for your Tampa company offers a few advantages.
Get more qualified leads
Optimize your lead generation strategy, and you can generate more qualified leads. That lets your sales team maximize their time, whether they're developing deliverables for potential clients or having conference calls with those prospects.
More qualified leads also let you focus on your ideal customer. Maybe your landscaping company wants to work with more commercial clients, versus residential ones. Or, you want more clients from a specific service area.
With more than 25 years of experience — and client relationships that last years — we've helped numerous companies earn the leads they wanted. That's made not only our clients satisfied but also our team, which works as an extension of yours.
Earn more revenue
Generate more qualified leads, and you can increase your revenue. That lets your company invest in your future, whether by purchasing more service vehicles, hiring more landscaping crews, or another investment.
With the award-winning WebFX team on your side, you can trust you'll achieve your revenue goals. After all, we've driven more than $3 billion in revenue for our clients with our signature hands-on approach to lead generation.
Drive more growth
Earn more revenue, and you can drive your company's growth. Whether you're looking to extend your service area beyond Tampa or expand your landscaping services, you can do it when you're generating valuable leads that convert.
With MarketingCloudFX, our propriety and industry-leading software for transparent ROI tracking, you see the impact of your lead generation strategy on your company's growth in real-time. Your dedicated account manager also reviews these numbers with you.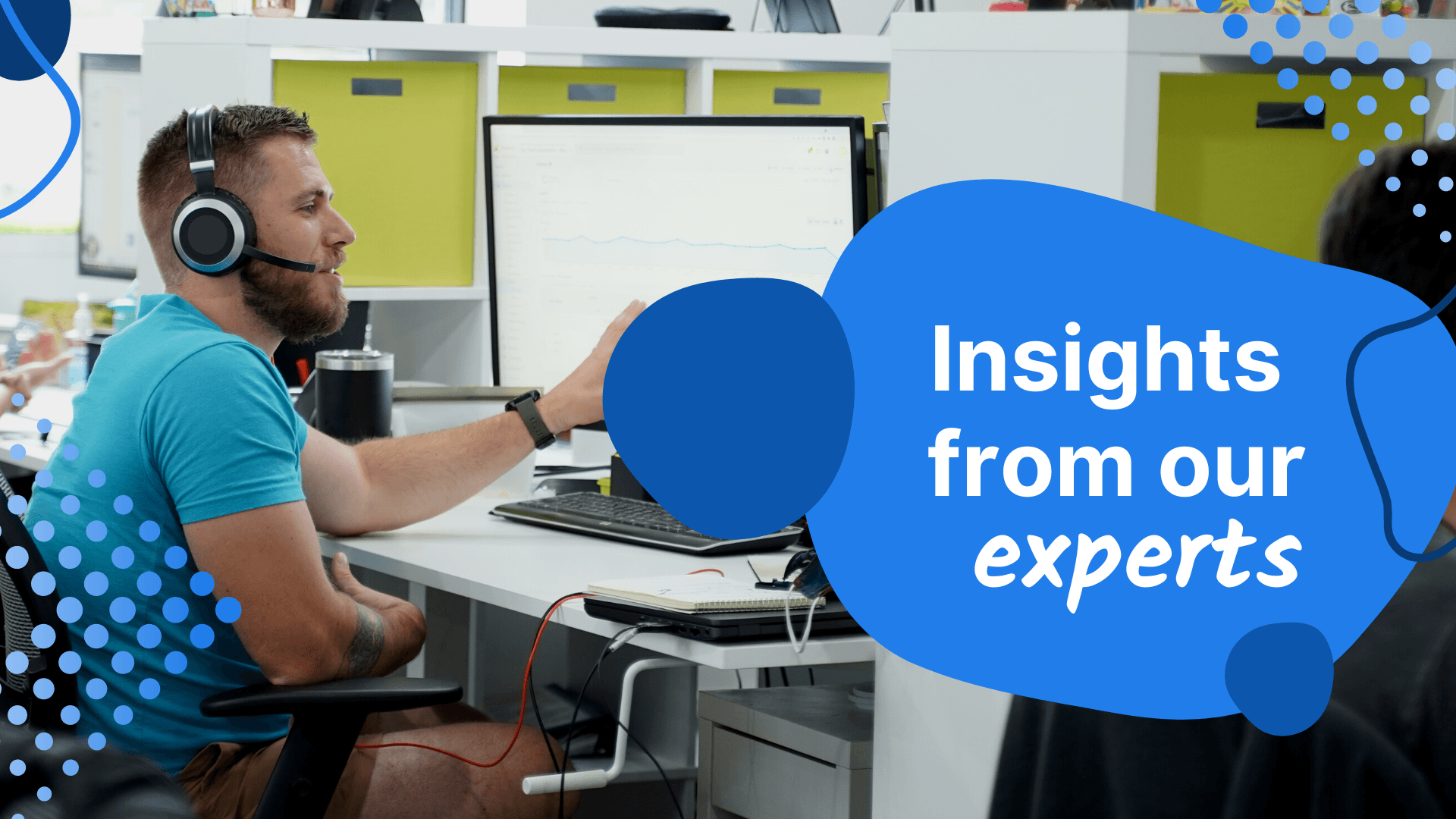 Ready to Grow? Get your FREE Quote Today!
We measure our success by how much we WOW our clients.
5 of the best lead generation tactics
Several lead generation strategies can help your company earn and convert more valuable leads.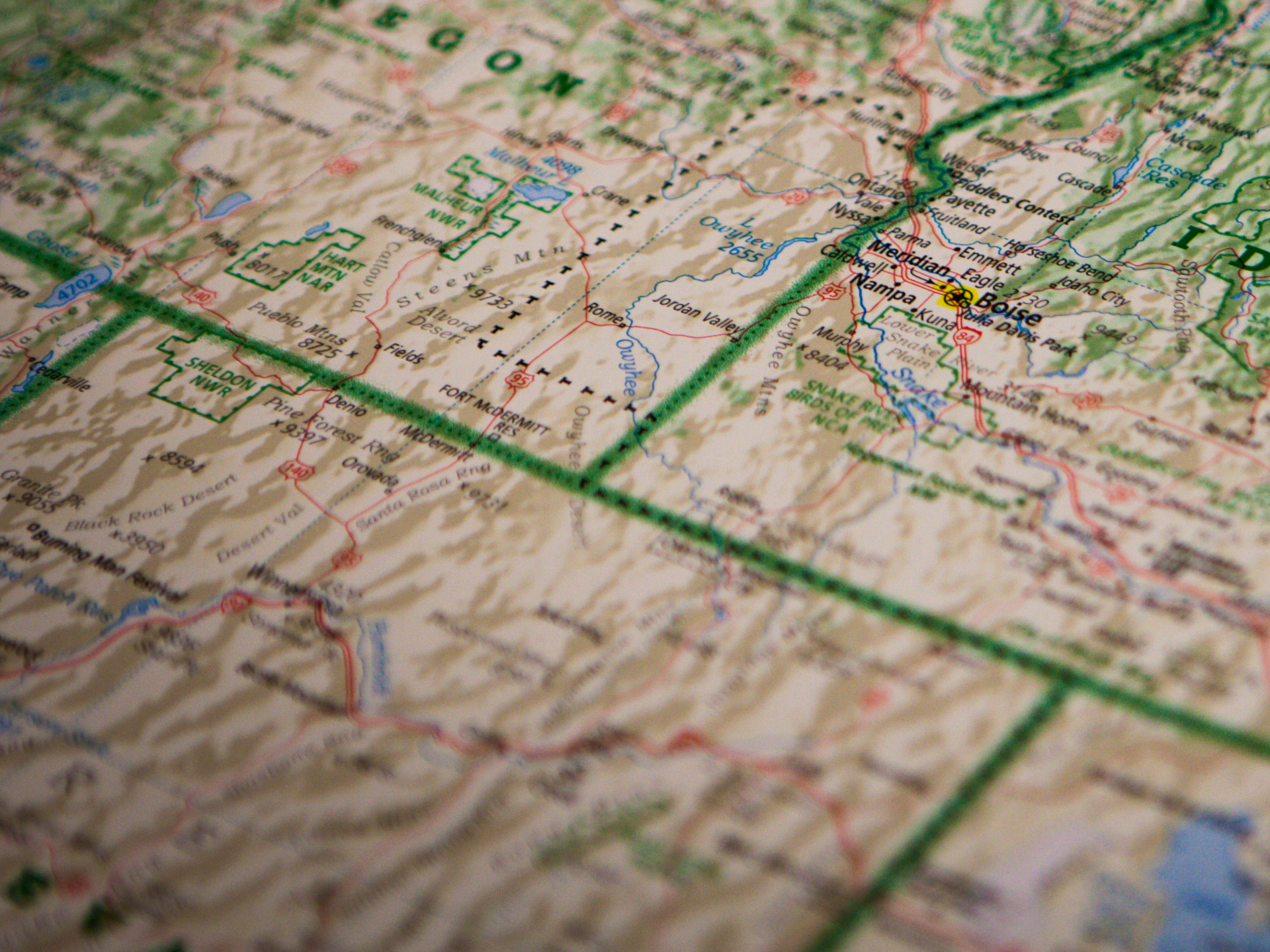 Local Success
WebFX has partnered with numerous local businesses in Tampa to help them grow with digital marketing. We've helped to implement campaigns including SEO, PPC, email marketing, and beyond.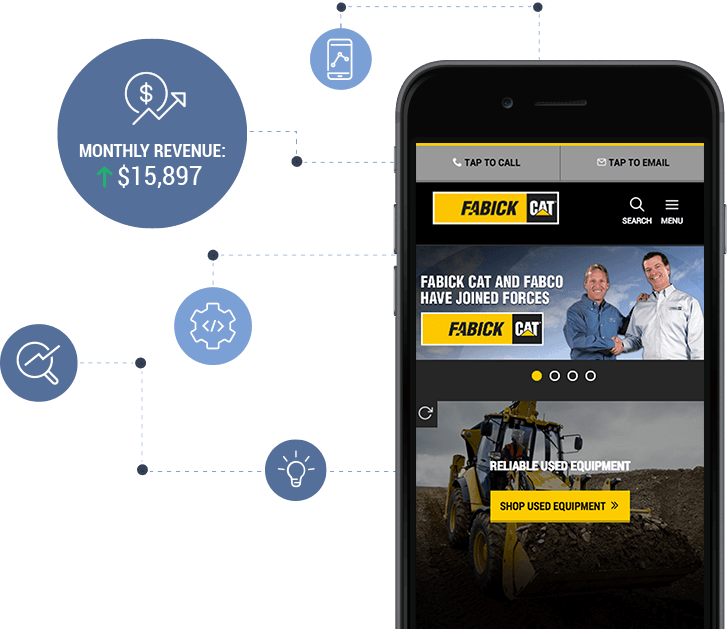 Are you interested in learning more about how your business can use Internet marketing to increase your sales and attract more customers?
Contact us today to speak with a strategist and hear about our custom plans.
WebFX is an award-winning Tampa lead generation company
At WebFX, we're a Tampa lead generation company that takes a different approach to earning leads. We focus on learning your industry, business, and audience to develop a comprehensive strategy that works.
That focus, as well as commitment, is why we carry a Net Promoter Score (NPS) of almost 100.
What's an NPS? It indicates — on a scale of -100 to 100 — how satisfied our clients are and how likely they are to recommend our services. If you look at Fortune 500 companies, like Apple and Microsoft, their scores are less than 50.
That says something about our team.
Earn more qualified leads with Tampa lead generation services
Excited to earn more valuable leads with WebFX? We're excited to chat! Contact our team today and see what we can do for your local business — you're welcome to contact us online or call us at 727-202-5387.
Unlock revenue growth for your business with our world-class expertise.
Our team is made up of elite designers, developers, and marketers. For us, it's not just a job — it's a driving passion. And that passion has led to some of the best work on the web.
Don't take our word for it! We're proud of our many customer testimonials on Clutch. We've earned a 4.9 out of 5 with over 260+ ratings.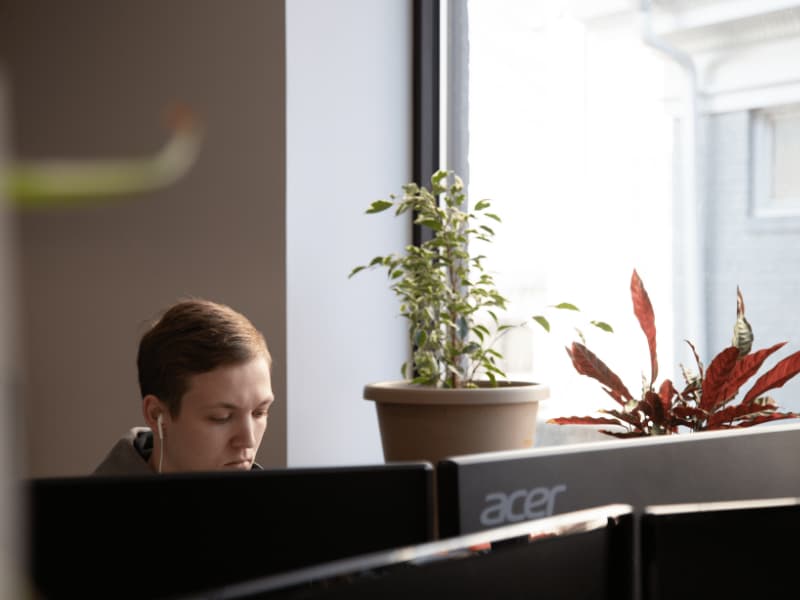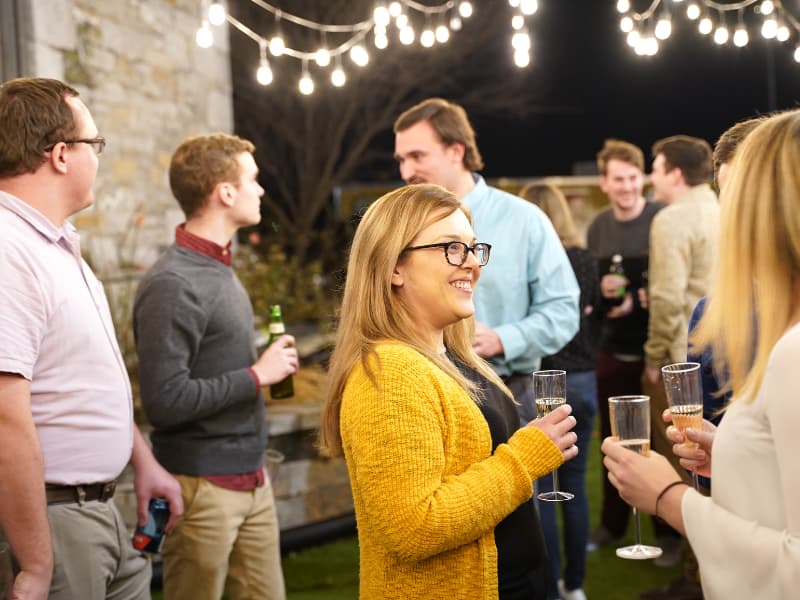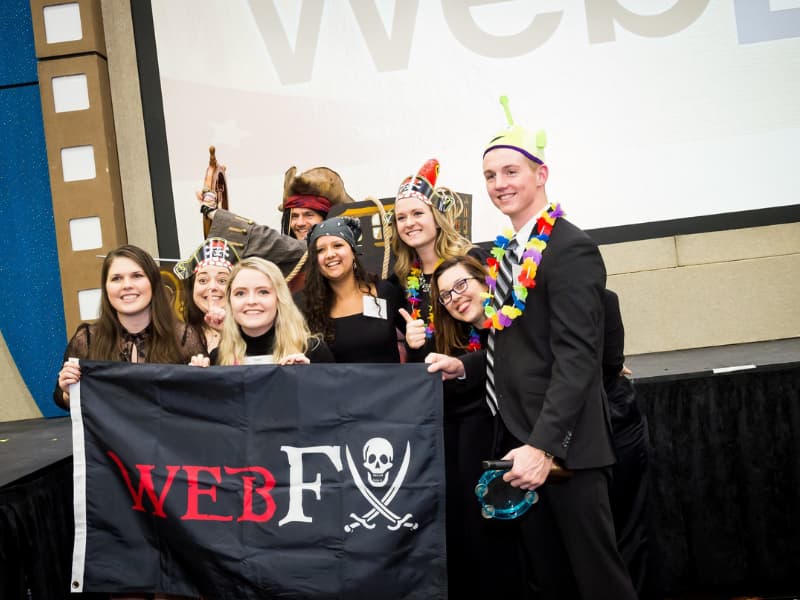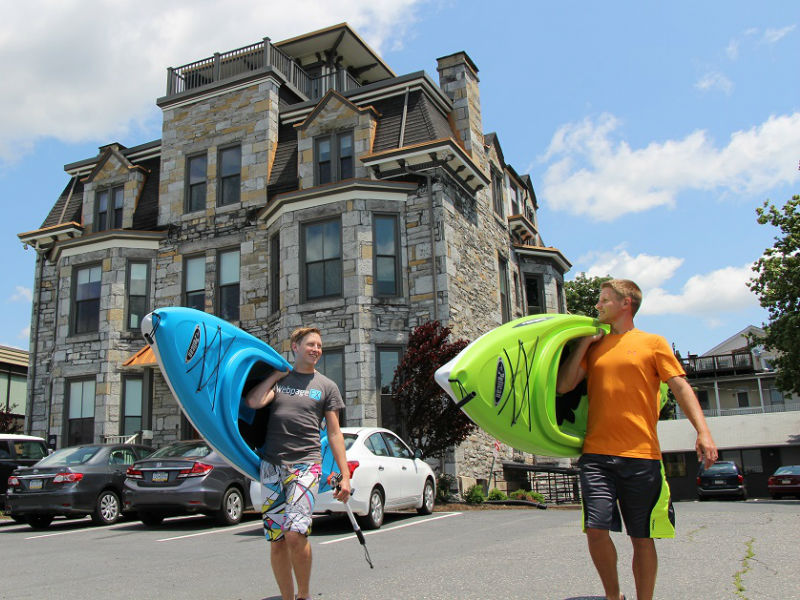 Driving Digital Revenue For Our 785+ Satisfied Customers