3 Effective Strategies to Generate Leads Using Facebook
Facebook's value for marketing is no longer up for debate. It's one of the best tools for staying in touch with customers, sharing news, and increasing engagement with the marketplace. With the right strategy, it can also be useful for generating new leads.
A lot of organizations think of Facebook as a useful channel for keeping current customers around.
In fact, many people only start following a business after they've made a purchase or had some other interaction. However, Facebook offers several tools that can bring people into the mix before the sale, many of which can produce better results than other marketing channels.
On this page, you'll find out what makes Facebook an effective tool for lead generation, as well as some tips for getting the most out of your strategy. If you'd like to speak with a social media specialist, you can reach us at 888-601-5359.
74% of people use social media when making a purchasing decision.
Make their decision easy with a stellar social media presence. See how your brand can level up by requesting a no-obligation proposal today.
One of our experts will be in touch within 24 hours!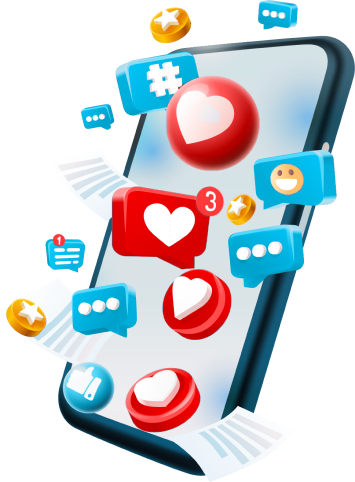 Why should Facebook be part of your lead generation strategy?
The best reason to use Facebook to generate leads is reach, since it's the largest social media platform in the world. As of this writing, there are over 1.4 billion daily active users—and at least some of them are bound to be potential customers.
Of course, not all of those users are going to be in the market for your products and services, but the right marketing strategy will reach those who are. So how can you reach them?
There are a number of ways. Another benefit of Facebook as a marketing tool is the ability to employ a number of strategies, from paid advertising to content marketing to engagement. Users can choose how they want to interact with your business, and these activities can help you understand which methods are most effective.
If this interaction involves sharing your messages, the potential for success is huge. If you post a discount coupon, blog or other piece of content, it has the potential to reach those who are already following you. If some of them share a post, it increases that post's exposure to even more people.
Every time your content is shared, your audience grows—and so does your number of potential new leads.
How can you start generating leads with Facebook?
Digital lead generation requires two things: compelling content that drives action, and the technology to measure its effectiveness. Facebook is a great lead generation channel because it has both.
Here's how to get started.
1. Align your page with your brand identity
Facebook is host to more than 65 million small business pages, and they're all competing for consumers' attention. So which page sounds more interesting: One with sparse copy and one or two photos, or one that's regularly updated with photos, news, and events?
Easy decision. If your Facebook strategy is going to succeed, you need a page that gets attention and inspires people to stay in contact.
Start by filling out basic information like location and contact information. Then, add a few photos of your workspace, your products, and possibly a few employees.

Once you've done this, you'll want to update your page frequently with news and updates that let your followers know what's going on with your business. Photos and videos should play a big role in this. They're more likely to be liked and shared, and they make your page more engaging.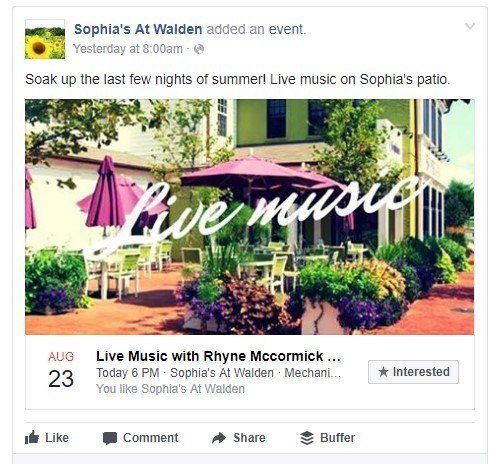 All of these efforts will help you build your brand, not only as a great company to work with, but as a company with its own culture and values. Highlight internal events and show a more human side of your business, and you'll be able to connect with potential customers in a way that's different from your more corporate messaging.
2. Explore paid advertising options
Facebook offers many options for advertising. Ad campaigns can help your business stand out from your competitors. Plus, the built-in analytics tools make it easy to measure the results of your lead generation efforts.
Facebook's advertising platform provides all the tools you need to create and manage effective ads to accomplish a variety of goals, from growing your social presence to sending traffic to your site to generating conversions.
CHECK OUT OUR FREE GUIDE, "EVERYTHING YOU SHOULD KNOW ABOUT FACEBOOK ADVERTISING"
Select a goal, create the copy and content you'll use to reach it, and target your audience by location, demographics, interests, or all of the above. Then, set bids that are in line with your marketing budget.
Once you launch your campaign, you'll be able to monitor the results with Facebook's built-in analytics. This will tell you how well your ad performed and may give you insights on what to do to make the next campaign perform even better.
3. Promote your content
If you're stuck for ideas on what to promote with your ads, consider sending followers to the free content on your site. Not only does content help you generate prospective customers, but it also provides an opportunity for you to showcase your expertise and strengthen your brand's credibility and authority.
Place an ad (or Facebook dark post) promoting your latest blog post or article, and target it to your potential customers. Describe the topics covered and how your advice will help the people who read it.
For example, if you operated a dental practice and wanted to attract more dental leads, you could promote a blog post that compares professional teeth whitening to at-home whitening to help attract users interested in whitening their teeth.
To generate leads right off the bat, you may choose to "gate" the content by requiring a name and email for visitors to download it. If you don't have downloadable content, invite people to subscribe to your email newsletter or sign up for exclusive offers.
In exchange for your insights, they'll give you the ability to contact them with more information about your business, which is definitely worth the time it takes you to create a free download.
Time to Level Up Your Sales
Our long list of services helps you grow every aspect of your business with marketing strategies that are proven to increase bottom-line metrics like revenue and conversions.
In the past 5 years, we've managed more than 12.9 MILLION transactions across our client base.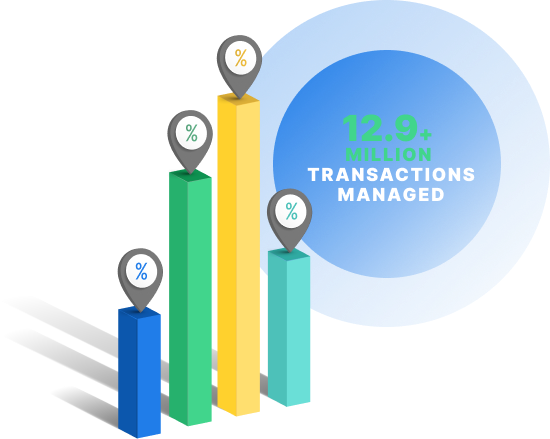 Want to start generating leads with Facebook?
One of the most effective ways to generate new leads is to engage with your audience, and Facebook is a great way to do so. With the strategies above, you can start using the platform to reach potential customers and get them into your sales funnel.
If you're ready to start generating leads on the largest social network in the world, WebFX can help! Contact us today to discuss your social media marketing plan with one of our strategists.