Contact management software is a tool that stores and organizes a company's contact information from leads, customers, and more. These tools help you easily keep track of your audience's contact details, so you can form strong relationships that turn into revenue.
Some top contact management software solutions for 2023 are Nutshell, ActiveCampaign, and Nimble.
On this page, we're diving into the best software for contact management, so keep reading to see our list!
P.S. Want to get started with software to manage contacts right away? Nutshell has all the features you need to store contact info and send personalized messages to your audience that drive sales and revenue.
Contact us online or call us at 888-601-5359 to learn more about how Nutshell can help you with all your contact management needs!
We're masters of our craft.
WebFX is a marketing and design industry leader.
Meta, Amazon, and Google Partner
4,000+
blog posts written
300+
Google Certified team members
Contact Us

What is contact management software?
Contact management software is a tool that stores and organizes a company's contact information from leads, customers, and more. These systems make it easy to find the phone number or email address you need so you can follow up with leads and upsell current customers or clients.
What are the benefits of contact management solutions?
How can a system for contact management benefit your company? Here are three key advantages you can enjoy from a contact database platform.
Improved organization and accessibility: These tools help you and your team seamlessly store and organize your prospects' and customers' contact details. They greatly improve your organization so your team can find what they need quickly and easily.
Better sales and marketing results: When you can keep track of all your audience's contact details with ease, you can greatly improve your sales and marketing results. For example, you can easily follow up with your leads to close a deal and stay in touch with customers to encourage them to keep coming back.
Time and resource savings: Several contact database platforms, like Nutshell, come equipped with automation capabilities that save you tons of time and resources. For example, with Nutshell, you can implement lead capture forms throughout your website that automatically stores a lead's contact information in the platform every time someone fills out the form.
Top 5 contact management software tools for 2023
1. Nutshell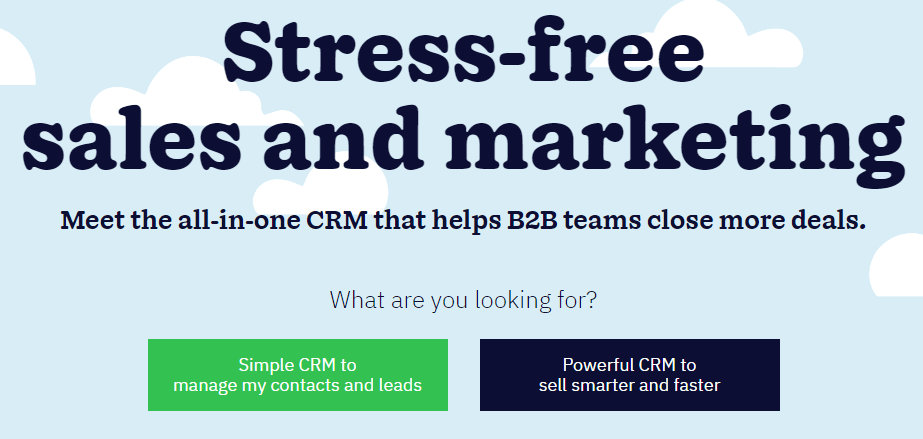 Pricing
Starting at $16 per user per month
Features
Nutshell is a user-friendly customer relationship management (CRM) platform that acts as a central repository for all of your company's lead and customer contact information and data.
With Nutshell's handy contact management and automation features, you can:
Automatically collect lead contact information from your website with lead generation forms
Scan business cards to quickly store contact details
Allow your team to store all of their call notes for other team members to view
Store all email conversations with leads and customers for your team to view
Store and view all contact information in one place for easy access
Additionally, Nutshell enables you to segment your email list and send personalized, automatic emails to your prospects and customers to nurture leads and drive sales with ease.
Oh, and Nutshell comes equipped with one-on-one support via email, phone, and live chat from their friendly support team so you can maximize your revenue with every feature the platform offers.
2. ActiveCampaign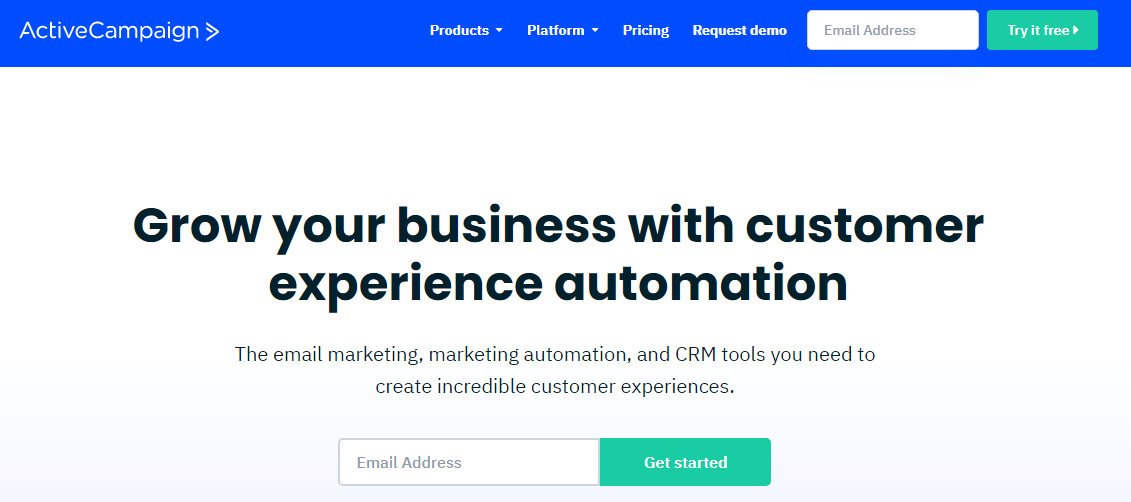 Pricing
Starting at $9 per month for one user
Features
The second spot in our list of the top contact management systems is ActiveCampaign. ActiveCampaign is a customer experience automation platform equipped with a handful of contact management features.
Where ActiveCampaign stands out from other contact management programs is its contact list segmentation capabilities.
Simply transfer your existing prospect contact information and email contacts to ActiveCampaign, and then organize your contacts by list, tag, or custom field.
You can then begin segmenting your contact lists to start building personalized content for them.
This contact management solution also enables you to view behavioral data from the prospects and customers in your segmented lists to gain valuable insights into how your audience reacts to your messages.
3. Nimble

Pricing
Starting at $19 per user per month
Features
No list of contact management programs would be complete without Nimble. Nimble is another CRM platform that has handy contact management capabilities.
With Nimble, you can access all of your contacts across its mobile, desktop, and cloud-based applications, so you can find the info you need when you're on the go.
Nimble also organizes all of your contacts' history within a single dashboard to easily view previous conversations your team had with a prospect or customers.
In addition, this contact management solution has over 100 third-party integrations, including Google Workspace and Office 365, so you can sync your other tools into a single platform.
4. Keap

Pricing
Starting at $129 per month
Features
Next on our list of the best software for contact management is Keap. Keap is a CRM and sales and marketing platform with handy client management features that allow you to keep your contacts organized and automate your follow-ups.
Where Keap stands out from other contact management tools is that it's powered by sales and marketing automation which helps you optimize customer operations and organize your to-do list.
Keap also enables you to collect and organize contacts automatically through custom lead generation forms, landing pages, and social media.
Plus, you can access and view all of your contacts in one place in Keap's contact record from its desktop or mobile app.
5. Streak

Pricing
Starting at $15 per user per month, free plan available
Features
Last on our list of the best contact management tools is Streak. Streak is a CRM system that integrates directly into your Gmail inbox.
With Streak, you can:
Automatically capture data from your contacts and emails
Automatically share emails, notes, and call logs with team members
Search, filter, group, and sort your contact data in any configuration for easy viewing and access
And more
In addition, Streak enables you to access a customized view of your sales pipeline so you can always see where your contacts are in the sales process and when they move to the next stage.
This contact management tool also comes equipped with a handy mobile app, so you can access your contact data, email conversations, and more wherever you are.
We foster and form long-term partnerships so that your business has long-term results.
Over 90% of WebFX clients continue partnering with us into year 2 of their campaign.
Hear from Our Happy Customers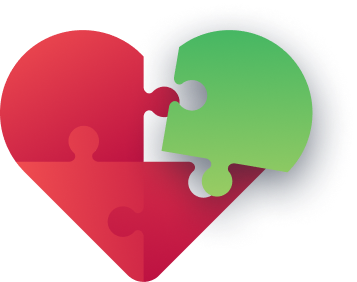 Stay in touch with your prospects with the best contact management software today
Ready to start driving more revenue with software to manage contacts? Nutshell has you covered.
With a hassle-free interface along with card scanning and automation features, Nutshell makes adding, storing, and finding contact information headache-free.
Nutshell has already helped clients drive over $600 million in sales. Is your company next in line?
See what Nutshell can do for your business by contacting us online or calling us at 888-601-5359. Can't wait to hear from you!
WebFX Careers
Join our mission to provide industry-leading digital marketing services to businesses around the globe - all while building your personal knowledge and growing as an individual.