Igniting powerful SEO results with WebFX
Looking to drive more traffic and more revenue, Cutting Edge Firewood partnered with WebFX and ignited powerful results.
205%

YOY NEW USERS FROM ORGANIC SEARCH INCREASE

167%

YOY ORGANIC TRAFFIC INCREASE

We are now dominating our industry in our area! We are now working to dominate the country.
About Cutting Edge Firewood
Voted Best Firewood in Atlanta — Cutting Edge Firewood provides luxury firewood, cooking wood, and accessories to the greater Atlanta, GA region.
What makes their products top-of-the-line? Cutting Edge Firewood offers kiln dried firewood, conditioned for 48 hours, 12 times longer than the USDA standard. Not to mention, all of their products come with Complimentary Artisan Delivery — complete with patent pending, exclusive, airbrushed firewood racks and canvas covers.
When it comes to quality, Cutting Edge Firewood knows how to deliver — and they wanted a search engine optimization (SEO) partner, sure to deliver cutting-edge results.
The challenge
Looking to increase market share and reach more local leads, Cutting Edge Firewood turned to WebFX after reading impressive reviews from our 400+ satisfied clients.
WebFX knows that a custom SEO strategy is about more than boosting site traffic, it's about driving real results that impact your most important business metrics. In the words of Cutting Edge Firewood, "Increased traffic = increased sales!"
So how did we get started increasing their organic traffic by 167 percent? Keep reading to learn more!
The strategy
With our R.O.C.K.E.T SEO process, we got started creating custom SEO and local campaigns for Cutting Edge Firewood.
What is our R.O.C.K.E.T process, you ask?
Research: Successful SEO campaigns start with in-depth research to understand your business and industry, as well as an analysis of your website. Cutting Edge Firewood said, "WebFX has taken the time to familiarize themselves with our business and industry so that we can be the best!"
Optimize: Next, we get started optimizing your site to attract more traffic and qualified leads.
Content: Custom content allows you to propel site growth and answer visitors' questions about your business, products, or services — and we help you create content that resonates with readers.
Keywords: With our keyword research process, we'll help you identify and target the most valuable keywords for your business.
Earned media and links: Next, it's time to promote your content — and our advanced network of industry influencers will help you get in front of your target audience.
Testing: Finally, we implement website testing and custom reporting to ensure your site drives the best possible results.
In addition to traditional SEO, our local SEO services help more qualified local leads find and contact your business. Since more than 50 percent of search engine users visit a store within a day of conducting a local search, this strategy is extremely valuable for businesses in a host of industries.
Business impact
According to Cutting Edge Firewood, our SEO approach helps their team achieve key objectives — and the guidance, direction, and suggestions from WebFX allow them to increase value for customers and the community.
As a result of our partnership, Cutting Edge Firewood has seen a 205 percent YOY increase in new users from organic search and 167 percent YOY increase in organic search traffic.
Reflecting on the impact, Cutting Edge Firewood explained, "We are now dominating our industry in our area! We are now working to dominate the country."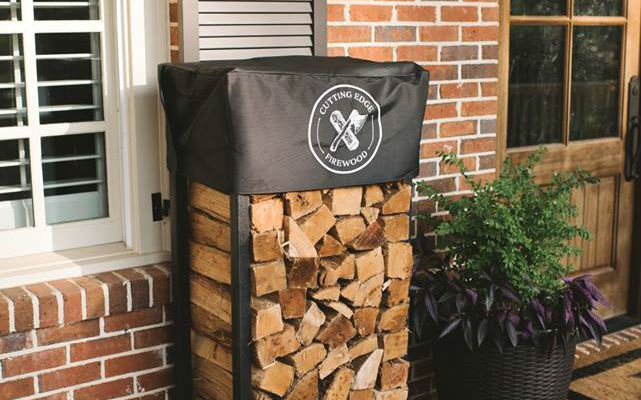 205%

Increase in YoY new users from organic search

167%

Increase in YoY organic traffic
A cutting-edge partnership
Wondering what it's like to work with WebFX?
Cutting Edge Firewood explained, "Working with WebFX has impacted our overall success for sure! Our website gets more traffic and it feels like we have someone in-house helping us make the best decisions for the company by using the website to its full potential."
If you like the sound of that, we'd love to partner with you too!
Check out our complete list of digital marketing solutions, and contact us today to start driving results for your company!