With the phase-out of third-party cookies underway, first-party data is more valuable than ever to drive marketing results.
First-party data is information you collect directly from the users that visit your website and interact with your brand.
This data is essential because it enables you to learn about your audience to create personalized experiences that drive conversions and sales.
That's why we've compiled this handy list of first-party data examples to help you collect valuable data points to drive more revenue for your business.
So keep reading to learn more!
Bonus: Want even more first-party data marketing tips? We've compiled the perfect guide for you! Read our free first-party data marketing guide to learn how to collect and use first-party data to maximize your marketing results!
READ THE FIRST PARTY DATA MARKETING GUIDE
What is first-party data?
So, what is first-party data? First-party data, or 1st party data, is data you collect directly from your audience. Some sources for first-party data collection include:
Website visitors
Current customers
First-party data includes various information about your audience and website visitors, including their:
Name
Email address
Location
Age
Interests
And more
You can collect first-party data using analytics platforms like Google Analytics, forms, surveys, and more. By leveraging first-party data effectively, you can create personalized messages that drive more leads and conversions for your company.
4 first-party data examples
Now that you know what first-party data is, let's dive into some examples to help you collect more valuable information about your audience.
Check out four examples of first-party data below:
1. Lead generation form data
First on our list of first-party data examples is data collected from lead generation forms. Lead generation forms help you collect essential information about users interested in your products and services.
Types of lead generation formsinclude contact forms or free quote forms on your website that enable users to voluntarily input information, like their name and email address.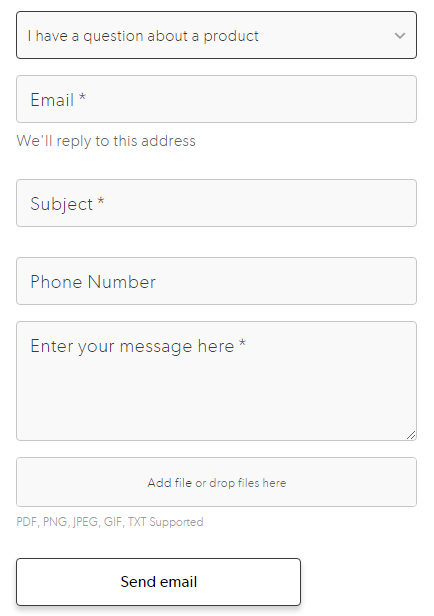 But how can you implement lead generation forms that collect the information you need without causing users to back out? Here are a few tips to help you create effective lead generation forms:
Include only the information you need
Make some fields optional
Limit the total number of fields
Run A/B tests to determine which forms perform well with your audience
With effective lead generation forms, you can collect a plethora of information about the users already interested in your brand. You can then use this data to inform your marketing strategies to reach more of your ideal customers.
2. Survey data
Data from surveys is at the top of the list when it comes to examples of first-party data. If you're looking for a simple way to collect data from your current audience, conducting a survey is the perfect way to do it.
Surveys enable you to collect valuable feedback from your audience and essential information that helps you learn more about your current customers and prospects.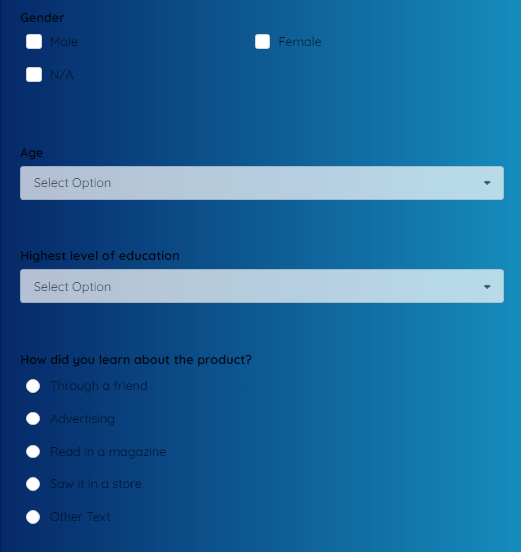 For example, you can create a survey that asks for feedback on one of your products or services. You could also ask your web.site visitors about their experience on your site.
In addition, you can conduct a market research survey to learn what your audience thinks about your company as well as your competitors.
Your survey should include questions and fields that enable you to learn more about your audience. For example, you can ask about their:
Job industry or title
Likes and dislikes about your products or services
And more
When you survey your audience, you collect valuable first-party data that enables you to improve your marketing strategies and products to better meet the needs of your audience.
3. Audience behavioral data
Next on our list of first-party data examples is audience behavioral data. As the name suggests, audience behavioral data is data that details how your website visitors behave and interact with your website.

Audience behavioral data includes:
Which pages users visit
How much time users spend on your website
What buttons and links users click on
Actions that users make, such as making a purchase or filling out a contact form
You can collect and analyze your audience's behavior with handy website analytics tools like Google Analytics.
Understanding how your visitors interact with your website is essential. For example, you can learn what types of content they respond to the most and which pages encourage them to make a purchase.
4. Demographic data
Last on our list of first-party data examples is demographic data. Demographic data is essential information about your audience, such as their:
Age
Location
Gender
Occupation

By collecting demographic data about your website visitors, you learn more about your target audience. For example, you might learn that most of your audience lives in California or that your current customers are mostly women between the ages of 20 and 30.
Analyzing demographic data about your audience is critical. It enables you to better understand your target audience and current customers. As a result, you improve your marketing strategies to reach consumers who are most likely to purchase your products or services.
Meet WebFX:
Your world-class, tech-enabled marketing agency with over 1.6 million hours of combined expertise.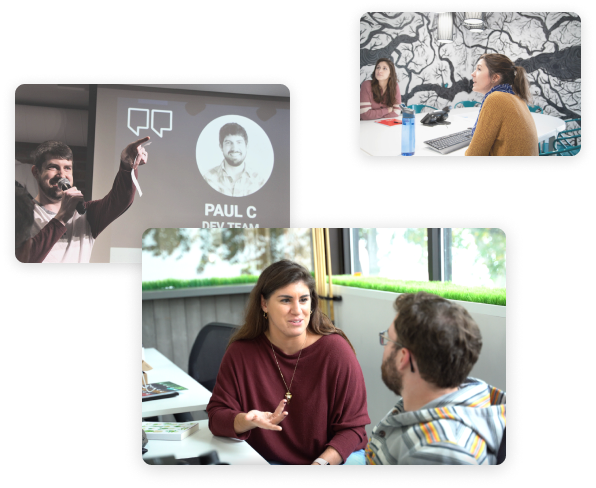 Leverage first-party data examples to drive impressive marketing results with WebFX
First-party data is a valuable tool that helps you reach your target audience and encourage them to convert into loyal customers. But that's only if you know how to effectively collect and use it.
If you're ready to put these examples of first-party data into action, WebFX can help!
At WebFX, our award-winning team has more than 25 years of experience helping businesses like yours collect and leverage first-party data to drive impressive marketing results.
For example, we've helped clients drive over $3 billion in revenue in just the past few years. We can help your business achieve incredible results too!
Chat with one of our strategists today by calling 888-601-5359 or contact us online to learn more about how our digital marketing services can grow your business!
WebFX Careers
Join our mission to provide industry-leading digital marketing services to businesses around the globe - all while building your personal knowledge and growing as an individual.