More than half of all websites use a content management system (CMS). They're popular for good reason — they allow you to create, manage, and publish web content without having to know much at all about coding or web development.
Your CMS won't do you much good, though, unless it helps you create content that's optimized for search engines so that people can find your website. That's where search engine optimization (SEO) comes in.
SEO is a set of strategies that help improve the quantity and quality of traffic a site gets from organic search engine results.
It's crucial for today's websites since organic search drives more than 50% of all website traffic. So, when choosing a CMS, you need to evaluate the SEO features to ensure your content appears in search results.
So, what is the best CMS for SEO? In this post, we'll look at five of the top CMS options for SEO and the pros and cons of each to help you choose the right platform for you.
At WebFX, our team has won more than 50 web design awards, and we're experts in numerous areas of digital marketing.
We can even develop a custom CMS for you! To learn more, contact us or check out our free web design resources.
Time to Level Up Your Sales
Our long list of services helps you grow every aspect of your business with marketing strategies that are proven to increase bottom-line metrics like revenue and conversions.
In the past 5 years, we've managed more than 12.9 MILLION transactions across our client base.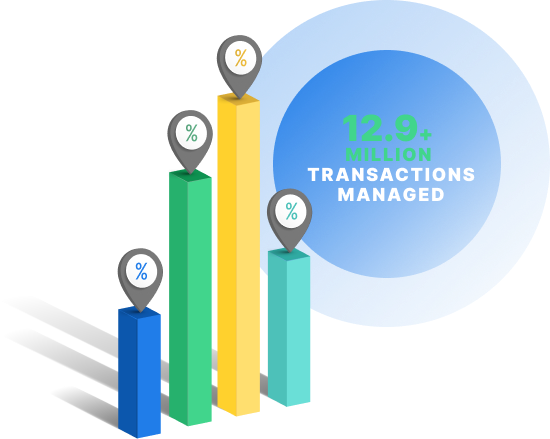 SEO CMS requirements
For your site to rank in search results, Google must be able to crawl it and understand the context of each page. Your site also needs to be easy to use and provide a positive user experience.
The CMS you choose will play a significant role in your SEO because it forms the foundation of your site. Beyond overall quality, reliability, user-friendly navigation options, and aesthetics, here are some SEO CMS requirements you should check for when browsing your options.
Necessary page elements
Your CMS should enable you to easily include the following elements on your pages.
Title tag: Your title tells both users and search engines what your page is about and shows up on search engine results pages (SERPS). Here's an example of how a title tag appears in Google search results.
Meta tag: Meta descriptions don't affect rankings directly but play a key role in getting users to click on your site in search results. Below is an example of a meta description in Google search results.

Alt tags: Alt tags enable search engines to understand the contents of images. They can help users understand them as well.
Header tags: Headings break your content into sections and help Google and users understand the structure of your page.
URL customization: You should be able to modify your URL to make it descriptive and easy for users to read.
Technical SEO requirements
Other essential SEO features in any CMS relate to technical SEO.
These certainly aren't the only factors that will affect your SEO, but they're the key ones to look for when selecting a CMS.
What is the best CMS for SEO?
So, what are the best CMSs for SEO? Let's look at five of the top ones and discuss their pros and cons.
WordPress is by far the most popular CMS and is used by 36% of all websites. It's very easy to use and quite flexible. While it started as a blogging platform, many non-blogging websites now run on the WordPress CMS as well.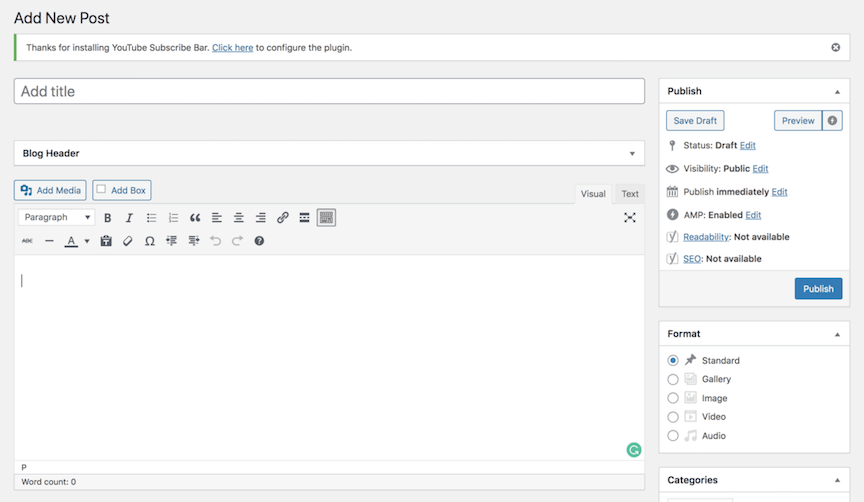 Perhaps due to its popularity, you have lots of options when it comes to themes and plugins. All new WordPress themes are responsive, and if you choose an older theme, you can use a plugin to make it mobile-friendly. So, is WordPress good for SEO?
Out of the box, the WordPress CMS comes with several SEO features, including the ability to customize your URLs, add headings, and add alt tags. With the help of plugins, you can do much more, including:
Manage meta tags
Set up 301 redirects
Set canonical tags
Create an XML sitemap
Create a robots.txt file
Luckily, there are many high-quality SEO plugins for WordPress. Some of the best are Yoast SEO and SEMrush. In addition to providing many of the SEO features mentioned above, when you install Yoast SEO on WordPress, it also analyses your page's SEO and offers recommendations.
Here's what the results of one of those analyses looks like: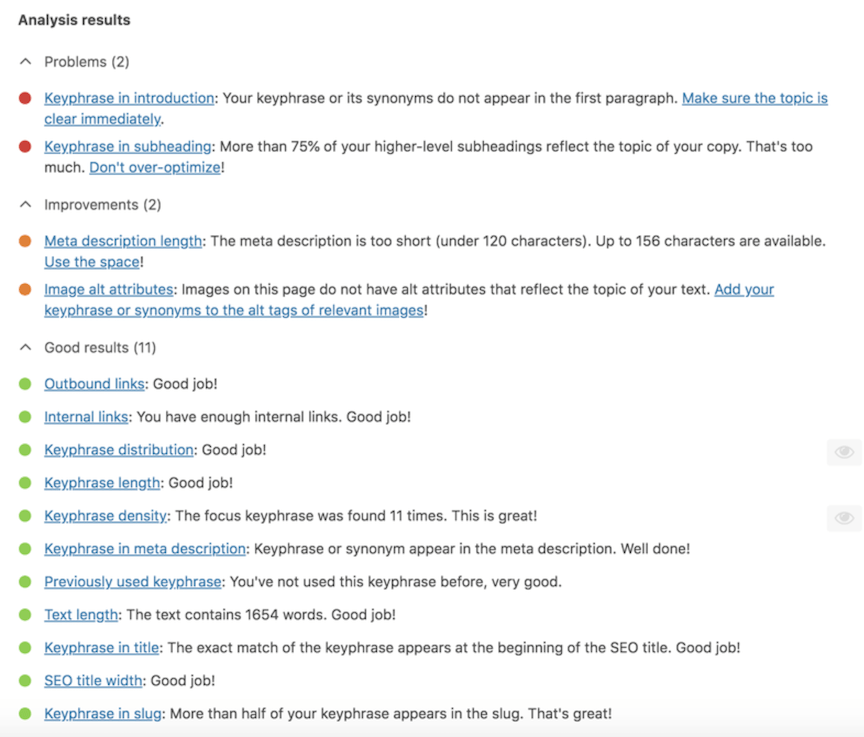 WordPress pros
Numerous themes available
Many plugins available
Responsive design capabilities
Large number of SEO features available
WordPress cons
Requires plugins to get all the necessary SEO features
Drupal is another popular CMS. It's excellent for complex sites and is highly scalable, but it's also less user-friendly than many other CMSs.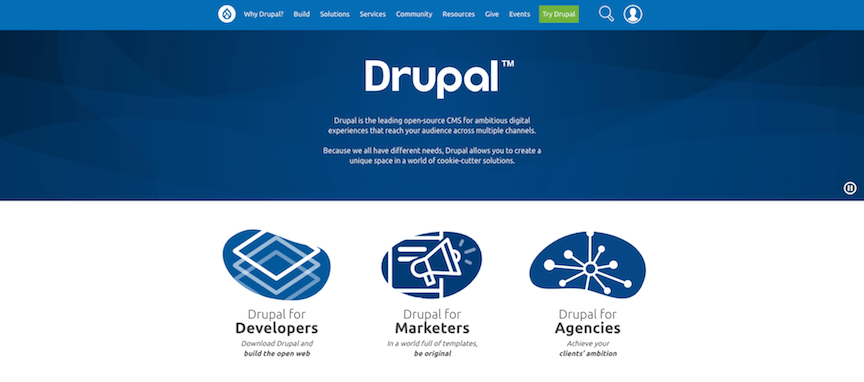 Like WordPress, there are also lots of themes and plugins — or modules, as they're called in Drupal — available.
It's also quite fast, and it uses responsive design by default. With Drupal, you get several SEO features out of the box, including headings, alt tags, and robots.txt file creation. You can get more SEO features, including meta tags, 301 redirects, and XML sitemaps, by adding modules to your site.
Drupal pros
Ideal for large, complex sites
Numerous themes available
Many modules available
Responsive design
Large number of SEO features available
Drupal cons
Less user-friendly than other CMSs
May need to hire a developer to use
Requires modules to get all the necessary SEO features
Joomla is an excellent middle ground between WordPress and Drupal in terms of user-friendliness, versatility, and the ability to handle large, complex sites.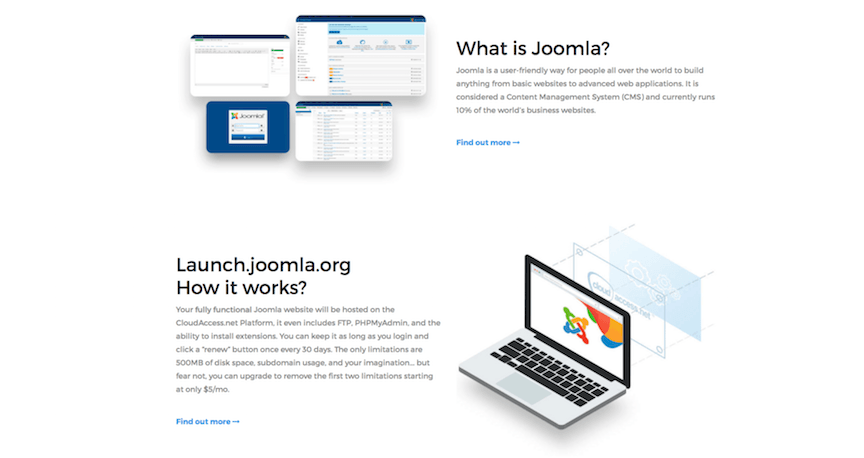 This CMS is also fast and makes it easy to organize your site's content. There are numerous templates available for Joomla, and you can use multiple templates across one site.
Most of the templates are mobile-friendly. Like WordPress and Drupal, Joomla comes with a few SEO features by default, including the ability to create headings, meta tags, and robots.txt files. To get other SEO features, you'll need to install extensions — Joomla's equivalent of plugins or modules.
Some of Joomla's default features are less than SEO friendly. It generates unreadable URLs, duplicate content is a commonly reported issue, and the default robots.txt tells search engines not to index images. However, you can fix these issues with manual changes or extensions.
Joomla pros
Fast
User-friendly content organization
Mobile friendliness
Many templates available
Many extensions available
Large number of SEO features available
Joomla cons
Some non-SEO-friendly default settings
Requires extensions to get all the SEO CMS requirements
Magento is a leading ecommerce CMS that comes with excellent SEO features by default.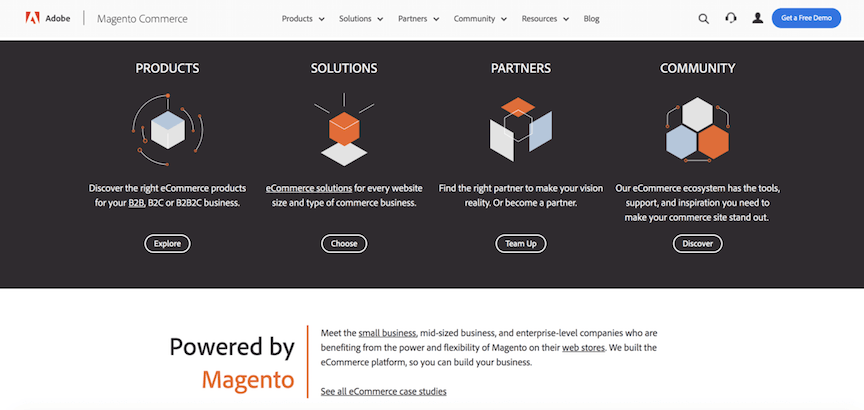 Overall, though, Magento isn't especially user-friendly, and you'll need at least a basic understanding of coding and web development to set it up. Magento, however, is highly customizable and works well for large ecommerce sites.
Magento offers all of the essential SEO features right out of the box, and you can add more with SEO extensions. It's also made with mobile-friendliness in mind. There are a few settings you might want to change for SEO purposes, but you'll need to adjust them manually using coding.
Magento pros
Ideal for large, complex ecommerce sites
Includes all of the essential SEO features by default
More SEO features available with plugins
Mobile friendly
Magento cons
Less user-friendly than other CMSs
Requires some coding and web development knowledge
Some non-SEO-friendly default settings
Shopify is another ecommerce CMS. It's more user-friendly than Magento but is also less powerful and customizable. Shopify is fast and only allows themes that use responsive design.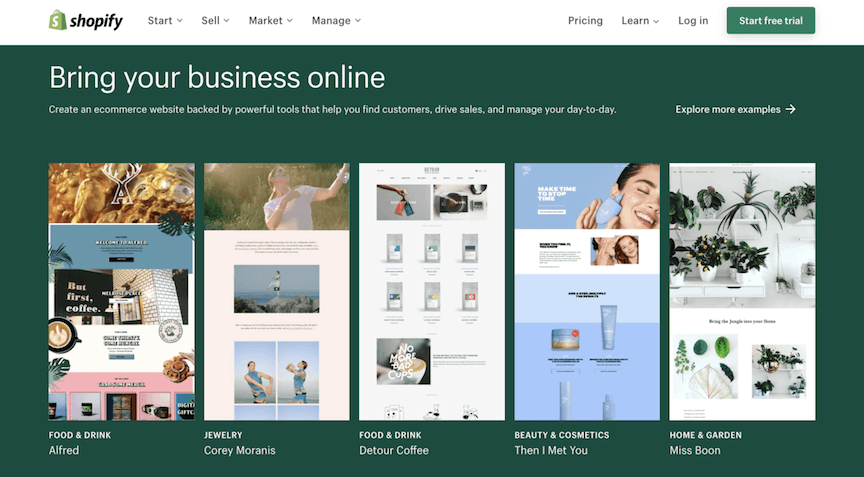 Like Magento, Shopify comes with all of the essential SEO features built into the platform. If you want to change certain settings for SEO purposes, though, you may find that it's difficult or even impossible. For example, you can customize your URLs, but not the context prefixes, such as /products or /blogs.
Bonus Reading: Is Amazon or Shopify Better?
So, you could change the URL of your first blog post from this:
website.com/blogs/blog-post-1
to this:
website.com/blogs/welcome-to-my-online-store
But you couldn't change the URL like in this example:
website.com/news/welcome-to-my-online-store
While this probably isn't a huge concern, it does limit your options. If you do edit a URL, you can create a 301 redirect by simply checking a box. Shopify also automatically creates canonical tags, but you may find that they don't point to the right page, and you'll have to do some manual code editing to fix this.
You'll also get an automatically generated robots.txt file and XML sitemap. While you can add rules to your robots.txt file, you can't remove any. Editing your XML sitemap requires a paid app.
Essentially, Shopify does a lot of SEO work for you but doesn't allow you to easily change settings for SEO purposes or fix SEO issues.
Shopify pros
Designed for ecommerce
Mobile friendly
Includes all of the essential SEO features by default
Shopify cons
Difficult or impossible to change certain settings
So, what is the best CMS for SEO?
With the right settings, plugins, and strategies in place, you can have excellent SEO with any of the CMSs on this list. WordPress is the most popular choice, but other options may work better for certain businesses. Drupal is great for large, complex sites if you can hire a developer.
Joomla offers something of a middle ground between these two options. For ecommerce sites, Magento offers a lot of power and flexibility but is less user-friendly than other options. Shopify is very easy to use but offers limited customization options.
You'll also need to consider other factors, such as security, support services, and reliability. If none of those options fit your needs, you can always build your own CMS with the help of a digital marketing company, like WebFX, to ensure you get everything you need. You can also consider other types of CMS tools, like headless CMS's.
Ultimately, the right CMS for you comes down to the needs of your business.
Results-driven digital marketing with WebFX
At WebFX, we have more than 25 years of experience and a team of more than 200 digital marketing experts. We're a full-service digital marketing agency, so we offer world-class SEO services, award-winning web design services, and more. We can set up your website on an existing CMS, develop a custom CMS for you, and maximize your site's SEO performance.
To learn more about web design, SEO, and other digital marketing topics, check out our free resources. Or, contact us to talk with a digital marketing expert about how we can help you grow your business online.
WebFX Careers
Join our mission to provide industry-leading digital marketing services to businesses around the globe - all while building your personal knowledge and growing as an individual.