March 28, 2023
9 minute read
Sarah Berry is a Google Analytics-certified Web Marketing Consultant at WebFX. She's written over 400 articles on digital marketing, covering topics like SEO, CRO, and Amazon. When she isn't polishing her Time Magazine Person of the Year Award, she's spending time with her flock of ducks.
For more than 60 percent of marketers, lead generation is their company's biggest challenge. How can your business turn this challenge into an opportunity, though? Stay ahead of lead generation trends and adopt the best organic lead generation strategies for 2023. Ready to revamp your company's lead generation for the new year? Keep reading to learn more about the top seven B2B lead generation strategies! Plus, get advice on how to bring these proven B2B lead generation ideas into your business. Don't forget, WebFX provides digital lead generation strategies to clients all across the country! So whether you need a local campaign in Harrisburg, or you're looking for lead generation in Tampa, we've got you covered.
Good agencies have more than 50 testimonials.
Great agencies have more than 100 testimonials.
WebFX has over 1000+ glowing client testimonials.
See What Makes Us Stand out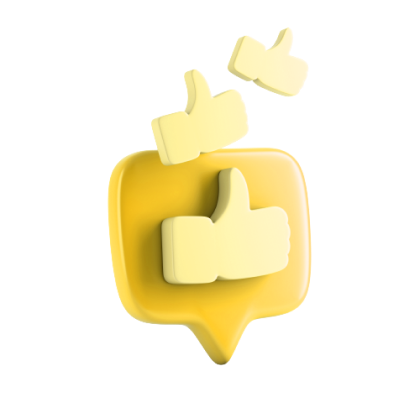 1. Review your SEO strategy
If your company invests in search engine optimization (SEO), then it's critical for your team to audit your plan. Why? Google, as well as other search engines, continue to update their algorithms, which influence how they rank content in search results. In 2018, for example, Google launched more than 10 updates to its algorithm. If your business wants to continue benefiting from SEO, then you need to stay up-to-date with these changes. You also need to take action if your website doesn't meet the latest best practices for SEO. Skip auditing your site, and you risk losing your visibility in search results. Less visibility equals less traffic, which results in a lower number of leads for your business. To put the value of SEO in perspective, consider these facts:
Get ahead of your competitors, plus maximize the performance of your SEO, by making an SEO audit a priority. While your team can take care of the audit in-house, you can also partner with a B2B SEO agency for an SEO audit, which often includes a plan for fixing any SEO errors. Companies can also start their audit by using a free SEO checker tool.
2. Invest in automation
With the recent advancements in artificial intelligence (AI) and machine learning, it's not surprising that automation is becoming one of the biggest lead generation strategies of 2023. A recent report by researchers at McKinsey even found that 60 percent of businesses are already in the process of adopting it. Automation serves as a B2B lead generation strategy for a few reasons. Chatbots, for example, are one of the best and most common uses of automation. With a chatbot, your company can provide 24/7 service to users, making it simple for them to contact and connect with your business. A chatbot can even secure orders for your company, helping you turn a lead into a client. You can also use automation to process and analyze data. A digital marketing campaign, for instance, generates tons of data points. With smart software, like MarketingCloudFX, you can discover valuable insights, which can help your team build a better online marketing strategy for lead generation. Add this lead generation idea for B2Bs to your organization by evaluating your in-house processes. Look for opportunities, like customer service, for where you could use automation to your advantage. Then, research how you could bring this strategy onboard, like by investing in a chatbot builder or other B2B lead generation tools.
3. Improve your website's usability
In 2023, user experience (UX) will continue to take priority. If your site doesn't provide a user-friendly experience, it won't reach its full potential when it comes to generating traffic, leads, or revenue for your business. To demonstrate the value of UX, consider this fact:
That is a massive ROI, and it emphasizes how much users value a seamless and intuitive experience when browsing the web. Consumers admit it too, with a recent survey discovering that 85 percent of users would pay for a better online experience. If your website provides a frustrating experience at any time, whether when browsing your products or contacting your company, users will leave and they will go to your competitor's website. Studies even show that almost 90 percent of users shop with a competitor after a poor UX. That response from shoppers can make lead generation almost impossible for your company. Improve the experience of your visitors by focusing on UX in 2023. While it may seem like an unusual B2B lead generation strategy, it can have a significant and positive effect on your lead generation efforts. Get started on improving your website's usability with these tips:
Develop a conversion rate optimization (CRO) strategy
Use a CRO software, like HotJar
Make updates one at a time to see what works and what doesn't
Get site feedback from friends, family, and other users unfamiliar with the website
If UX testing, as well as conversion rate optimization (CRO), are outside of your team's expertise, you can also partner with a full-service B2B digital marketing agency that offers these services. They can help your company discover and resolve pain points on your website, resulting in a better-performing and lead-generating site.
4. Try account-based marketing
Account-based marketing (ABM) takes a targeted approach to lead generation. While previous traditional marketing tactics focused on targeting any potential lead, ABM only considers users that are the best fit for your company. This focus helps your company find high-value leads that match your ideal client. For more than 85 percent of marketers, account-based marketing (ABM) outperforms all their other marketing investments. That's why ABM is a popular lead generation idea for B2Bs in 2023. It offers your business the chance to earn more leads, plus focuses on the ones with the most value. If your company wants to try ABM in 2023, you need to start by assessing your target audience. Redevelop your buyer personas, as well as refine your ideal client. Then, you can move onto finding ABM software that meets your company's budget and specific needs. Once your software is ready, your team can begin using it.
5. Rethink your digital marketing strategy
While most businesses use more than one digital marketing strategy, like SEO, companies often fail to integrate these strategies. Meaning, your organization may have one team working on your B2B SEO strategy or your B2B PPC campaigns and another on your social media strategy, but they don't coordinate with one another. This approach results in a fragmented online marketing strategy, which can impact your overall results. That's why it's becoming more critical for businesses to develop an integrated digital marketing strategy. Each of your marketing channels, from your website to your social media, should coordinate with one another to deliver a cohesive campaign that moves users from one stage of the buying funnel to the next. Companies also need to look at their digital marketing strategy with a long-term view. Think about what you want your strategy to accomplish not only this month but for the next six months. Decide what your overall goal is, whether lead generation, client retention, or revenue, and then use each of your marketing channels to contribute to this long-term goal. In most cases, it's challenging for companies, especially small-to-midsize businesses (SMBs), to build a digital marketing strategy in-house, let alone an integrated one. That's why many organizations now achieve their lead generation strategy by partnering with a dedicated lead generation agency.
6. Target LinkedIn and Facebook for B2B leads
Businesses often overlook social media as a B2B lead generation strategy. It's a powerful tool for generating valuable leads, though. Companies of all sizes have earned leads from social media platforms like Facebook and LinkedIn. Hesitant about making social media apart of your 2023 lead generation strategies? Today, almost 50 percent of marketers in the B2B industry have gotten clients from Facebook. Not to mention, LinkedIn is responsible for 80 percent of social media leads. Even better, only 26 percent of companies use social media, making it a prime market for maximizing your lead generation efforts. LinkedIn and Facebook also boast a substantial number of users. With LinkedIn, your business can connect with more than 590 million members — there are around 154 million members in the U.S. LinkedIn users are looking for not only career information but also industry resources, making it an excellent platform for finding and nurturing leads. In comparison, Facebook features more than 1 billion daily active users, making it a go-to lead generation platform for B2B, as well as business-to-consumer (B2C), companies. Like LinkedIn, Facebook offers numerous advertising options for generating leads. If your business wants to bring this B2B lead generation idea onboard, start by researching your audience. Discover how they use LinkedIn and Facebook, and then develop a social media marketing campaign.
7. Become a thought leader in your industry
In the B2B sector, it's critical for your company to demonstrate its knowledge and leadership in the industry. Showing that your business understands the market and the needs of shoppers can convince users to contact your company and see how you can help. This allows you to become a thought leader in your industry. Content marketing is a proven lead generation strategy for B2B businesses. With content marketing, your team develops and produces content that answers and resolves common questions from your audience. This content also helps users move from the top to the bottom of your buying funnel. Studies confirm the usefulness of content marketing for lead generation. Compared to traditional marketing, content marketing generates three times as many leads. That's why almost 90 percent of B2B marketers use this digital marketing strategy, whether to generate manufacturing sales leads or software leads. While most businesses use content marketing, it can take time to become a thought leader in your industry. That's why companies need to make a long-term commitment to this B2B lead generation strategy. Make it apart of your digital marketing strategy again in 2023. If you didn't see the results you had hoped for in 2018, do an in-depth audit of your strategy. Look for where you can improve, as well as where your content may hit the mark when it comes to matching user intent or expectations.
Are you ready for lead generation in 2023?
Looking forward to including these lead generation ideas for B2Bs in your digital marketing strategy? Keep up with these powerful strategies in the new year by joining our email newsletter to receive exclusive content you won't find on our blog! If you want to learn more about lead generation, feel free to contact one of our lead generation consultants at 888-601-5359!
Sarah Berry is a Google Analytics-certified

Web Marketing Consultant at WebFX

. She's written over 400 articles on digital marketing, covering topics like SEO, CRO, and Amazon. When she isn't polishing her Time Magazine Person of the Year Award, she's spending time with her flock of ducks.

WebFX is a full-service marketing agency with 1000+ client reviews and a 4.9-star rating on Clutch! Find out how our expert team and revenue-accelerating tech can drive results for you! Learn more
Try our free Marketing Calculator
Craft a tailored online marketing strategy! Utilize our free Internet marketing calculator for a custom plan based on your location, reach, timeframe, and budget.
Plan Your Marketing Budget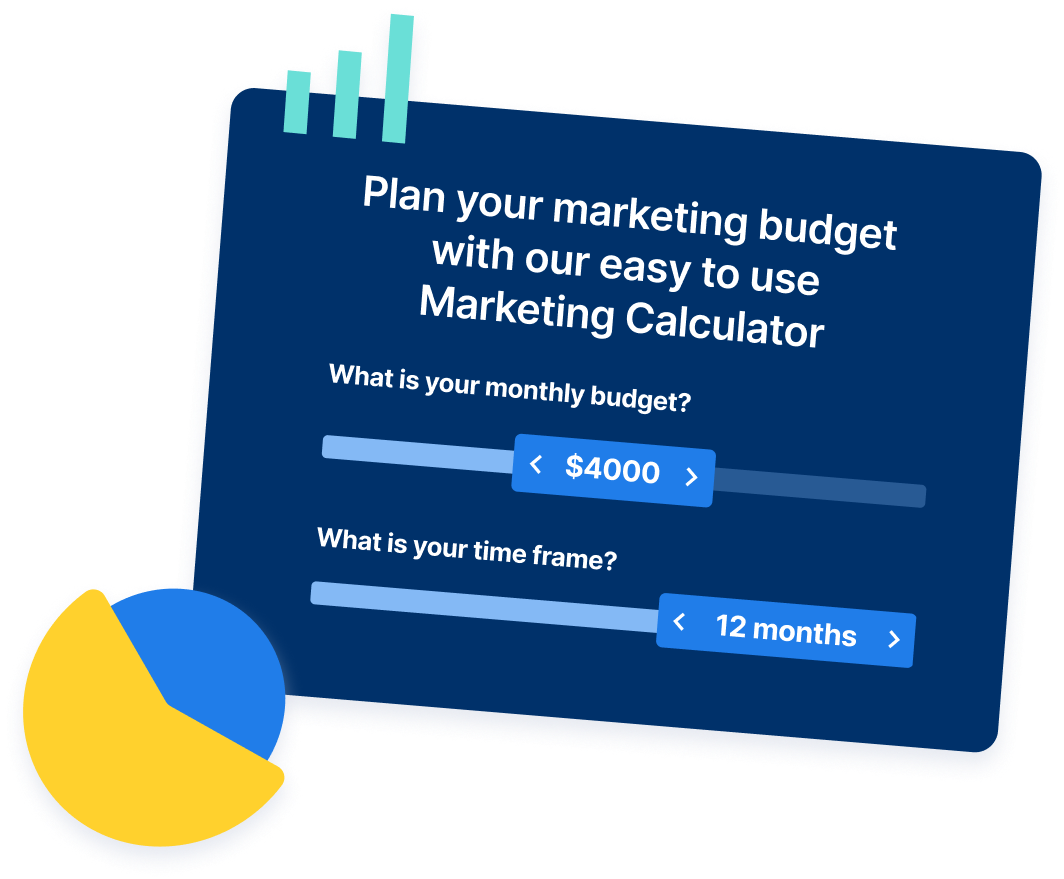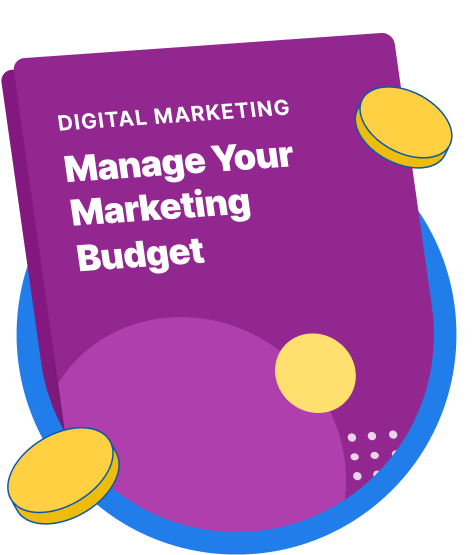 Maximize Your Marketing ROI
Claim your free eBook packed with proven strategies to boost your marketing efforts.
Get the Guide
Try our free Marketing Calculator
Craft a tailored online marketing strategy! Utilize our free Internet marketing calculator for a custom plan based on your location, reach, timeframe, and budget.
Plan Your Marketing Budget