B2B Social Media Marketing: What Is It and How Can You Use It?
Andrea has spent the past three days trying to find a good ecommerce integration platform for her business, with no luck. Frustrated, she decides to take a break by checking social media. Then, as she scrolls through her feed, she sees it: A post her friend commented on that's about the exact platform she needs.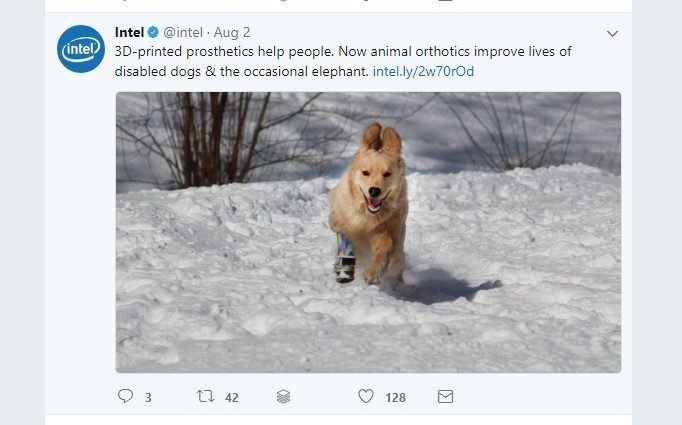 B2B
Home Social Media Best Practices for B2B Companies Are you thinking about starting a social media program for your B2B organization? Or are you already posting on social media, but aren't certain that your efforts are following best practices? View […]
The above scenario shows the value of B2B social media marketing. When your B2B company markets on social media, it gives you a unique chance to reach potential customers that you may not have elsewhere.
But what precisely is B2B social media marketing, and how can you make it work for your business? We'll answer both of those questions below, so read on to learn more.
Then consider partnering with WebFX — the agency with over 1,020 client testimonials — for our B2B social media services. Just call us at 888-601-5359 or contact us online today!
Time to Level Up Your Sales
Our long list of services helps you grow every aspect of your business with marketing strategies that are proven to increase bottom-line metrics like revenue and conversions.
In the past 5 years, we've managed more than 12.9 MILLION transactions across our client base.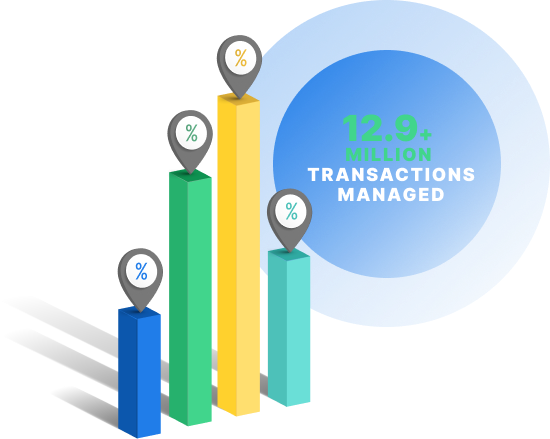 What is social media marketing for B2B companies?
Social media marketing is any marketing that takes place on a social media platform. Typically, that means posting content from your company's account to get followers to engage with your business.
The goal of social media for B2B companies is to attract people's interest on social media networks and get them familiar with your business. Since people often encounter businesses for the first time on social media, it's excellent for brand awareness.
Why use social media for B2B companies?
It's easy to assume that social media isn't valuable for B2B companies, like it is for B2C companies. After all, you're not targeting regular social media users — you're targeting businesses, right?
But what people often forget is that every business you target still consists of individual people, and those people are often on social media. You might not target them using the same methods as you would for B2C marketing, but social media is still a phenomenal B2B tool for reaching decision makers.
As people scroll through their feeds, they'll encounter your B2B social media content and engage with your brand. From there, it's simply a matter of keeping them engaged and leading them to your website, where they can convert.
Growing your social presence with WebFX is a walk in the park.
"WebFX allows growing your social media platforms to be stress-free! They are knowledgeable and adapt to your company needs!"
Learn More About Our Social Media Services

B2B social media marketing tactics to include in your strategy
You may already be familiar with social media, but advertising a B2B company is very different than running a personal account. There are certain things you'll want to do to ensure a successful B2B social campaign, and we'll cover several of them below.
Here are eight ways to boost the effectiveness of your B2B social media marketing!
1. Choose your platforms strategically
Social media for B2B companies isn't limited to a single platform. There are a variety of platforms you can use to market your business, including:
When you start a new social media campaign, the first thing you need to decide is which platforms you intend to use. Do you want to stick to one platform to start with, or market through multiple networks?
Your decision should be informed by your audience. Consider the types of businesses you're marketing to, as well as the specific types of people within those businesses that you're targeting. Then determine which platforms they're most likely to use.
For B2B companies, LinkedIn is often one of the best platforms to use, since it's a professional networking platform. However, other platforms can be extremely useful too, depending on what you're selling and who you're targeting.
2. Post engaging content
Once you get an account set up for your business, you can start posting content from your page. Your posts can feature various content types. Some can be purely text-based, while others include multimedia.
You can use photos or videos to enhance your posts. Photos are great if your industry offers any compelling visuals, while videos are excellent for introducing your team or promoting your company.
It's a good idea to skew more toward informational content than salesy posts, since people won't be too invested in you if all you ever post are ads. Use infographics to communicate information about your industry, and link to blog posts on your site.
As people encounter your posts, they'll read them to learn about your business and your industry, leading many of them back to your website where they can convert.
3. Interact with your audience
If your method of marketing on social media is to post content without interacting with anyone, you're doing it wrong. After all, it's called social media for a reason. To take full advantage of what it has to offer, you need to engage directly with your audience.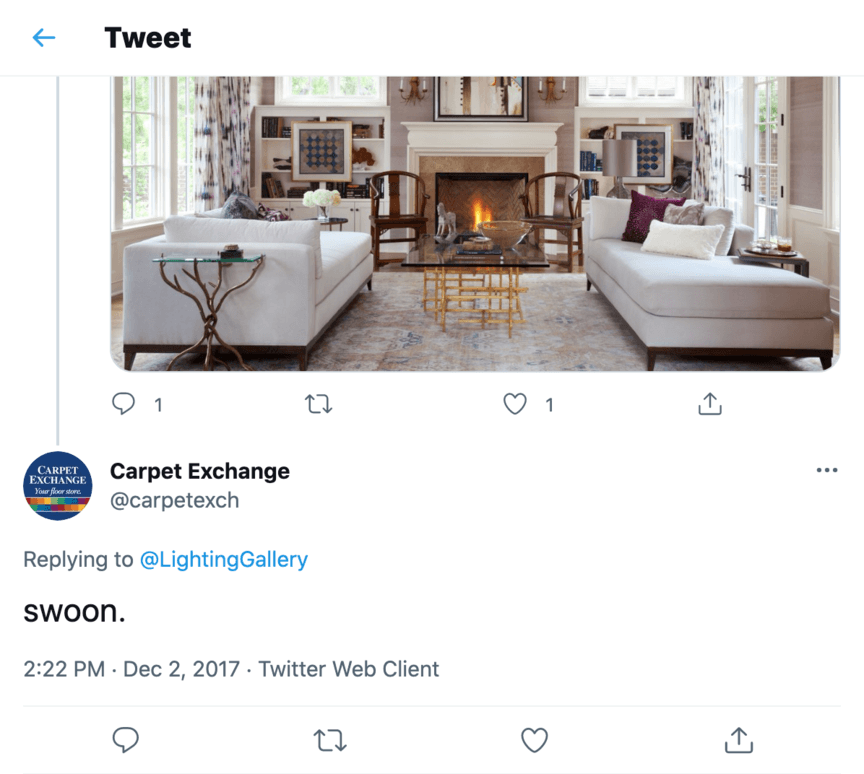 Think of it like this: One method of social media marketing is to treat your account like a TED Talk. You get up on the stage, present your information, and then walk off without taking questions or comments. But you don't want to do that.
The better approach is to treat it like a classroom, where you're the teacher. You can stand in front of the class and share information, but unlike in a TED Talk, people can ask questions and make comments, and you can respond to them individually.
In the same way, you should respond to your audience directly on social media. When people ask questions, tag you in their posts, or comment on your page, take the time to reply to each one. Doing so will make them feel valued by you and encourage conversions.
4. Share testimonials and reviews
Another way to encourage social media engagement is to post testimonials on your page.
People may not always listen to your company's self-promotions — after all, any company is going to talk themselves up. But when your customers are the ones praising you, it comes across in a totally different light.
By sharing testimonials from time to time, you can help convince people of the quality of your products or services. A single positive testimonial could be what makes a particular business decide to partner with you.
On a related note, keep an eye out for reviews — both good and bad — that people post on social media. Thank people for positive comments about your business, and when you see a negative review, message the person both publicly and privately to resolve their issue.
5. Encourage employee advocacy
Not all social marketing for B2B companies must come directly from your company's account. You can also gain some visibility through your individual employees in the form of employee advocacy.
Employee advocacy is when employees post about their company on their personal accounts. The posts may focus on their employer's environment, a specific event, or something similar. Regardless, they serve to promote a positive view of the company.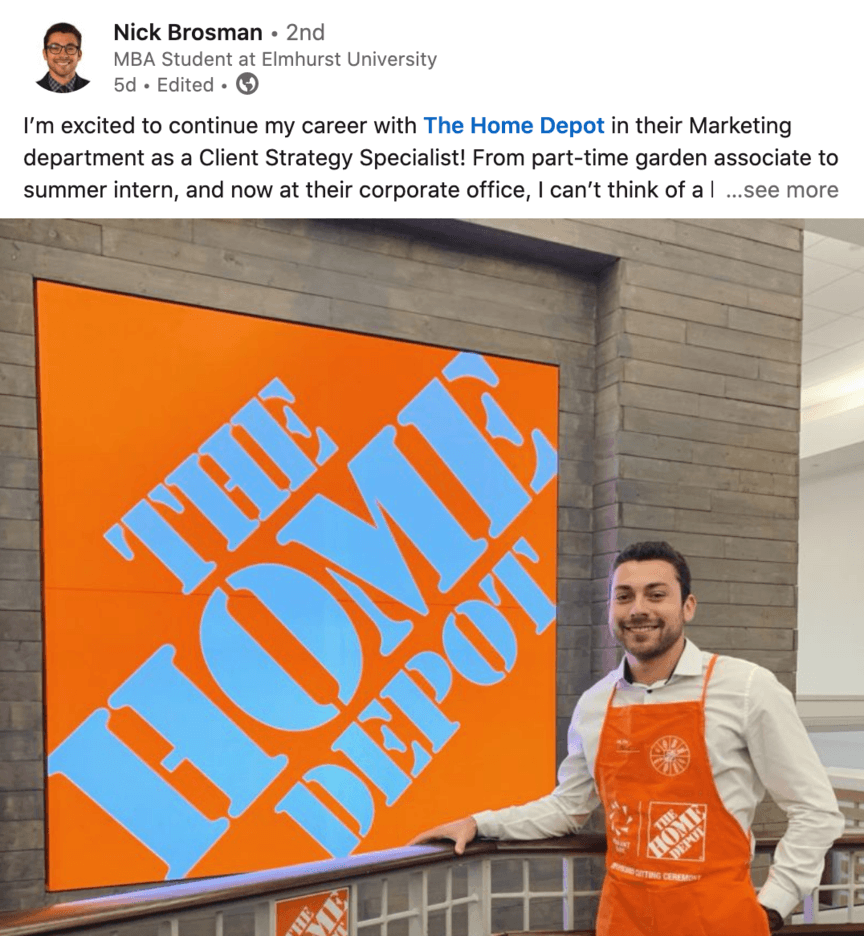 Not only will this spread the word about your business to people your employees know, but it will also let people hear praise of your company from people who know your company well.
6. Use a social media calendar
If you want people to keep coming back to your social media page, you need to post frequently. You can't post three days in a row and then go silent for two months. Whether it's once a day or once a week, you want to post on a consistent schedule.
A great way to keep your schedule on track is to use a social media calendar, which you can set up in a social media management platform like Hootsuite or Buffer. With a calendar, you can create multiple posts in advance, and then schedule them all to go live at specific times down the road.
That way, you can ensure that you post at consistent intervals, even during periods when you don't have time to create a new post every day. Simply create them in advance and schedule them for later!
7. Launch paid social media ads
As valuable as your organic posts are, not everyone will see them if they don't follow your page. That's why you can benefit from using paid social media ads as well. Most social media platforms allow you to set up ads through your account that appear right in users' feeds.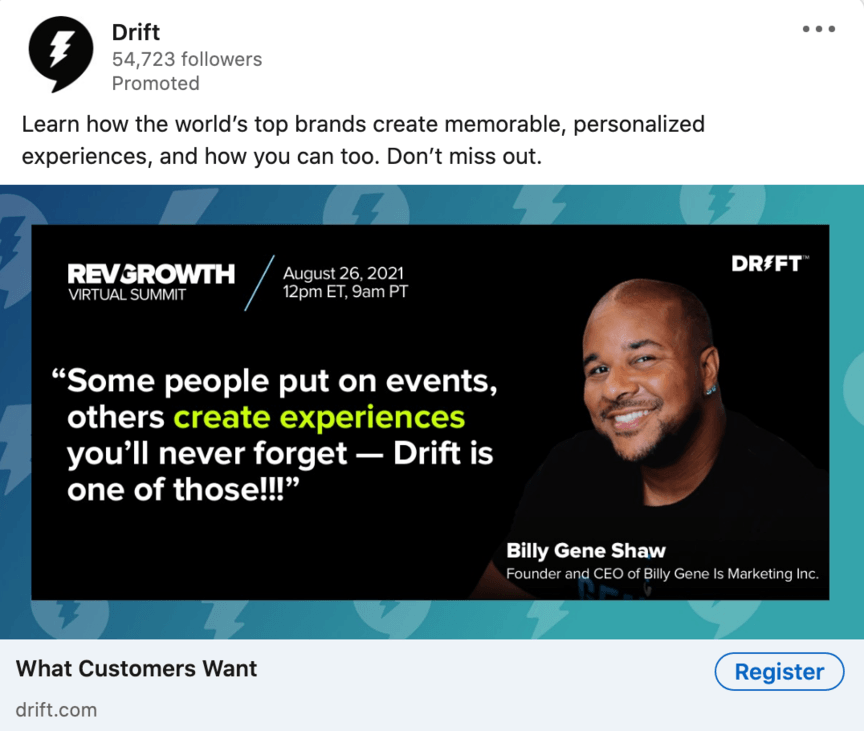 You can target these ads to specific groups of people based on characteristics like:
Age
Gender
Occupation
Location
And more!
By piecing together the right characteristics, you can target your ads to the right audience. It helps if you have some buyer personas you can use — that way, you can simply target all the features your personas have.
The result is that your ads will appear in the feeds of the people most likely to take interest in your business. After following the ads, those users may end up on your main page or even your website, eventually becoming customers.
8. Track social media metrics
When your posts are scheduled, your ads are live, and you're getting plenty of traffic to your social media page, it's time to take things to the next level by reoptimizing your strategy. How do you do that? Simple — you track social media metrics.
In your account, you should be able to view information like impressions, click-through rate (CTR), and more that tell you how people are engaging with your content. Look for trends that tell you what's working and what isn't.
Maybe one post has generated tons of positive comments, but another doesn't even have a single like despite having lots of impressions. That tells you that whatever you did in the first post, you should try doing it in other posts as well, while the second one you should probably avoid repeating.
The longer you analyze your social metrics and optimize based on them, the better your social media campaigns will get.
93% of WebFX customers are extremely satisfied with their digital marketing results.
"Working with WebFX, everything is very organized and strategic. We're only a year into our partnership, and our expectations have definitely been met."
View More Client Testimonials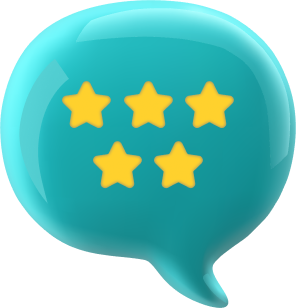 WebFX can optimize your B2B social marketing strategy
Ready to get started on your social media campaigns? WebFX would love to help! We have over a decade of in-depth experience optimizing social media marketing for B2B companies, so we know exactly what it takes to drive a top-tier campaign.
With our social media marketing services, you'll get help implementing each of the tactics above and more. You'll even receive a dedicated account representative to be your point of contact on everything we do for your campaigns.
To get started with us, just call us at 888-601-5359 or contact us online today!