Build a Custom Site With the WordPress Website Design Company Behind 1K+ Sites
Launch a WordPress website that drives traffic, leads, and sales with WebFX, a WordPress website design company that's helped its clients earn more than $3 billion in revenue in the past five years. Keep reading to learn more about our turnkey web design services, which include a dedicated project manager, custom website design, search engine optimization (SEO), and more!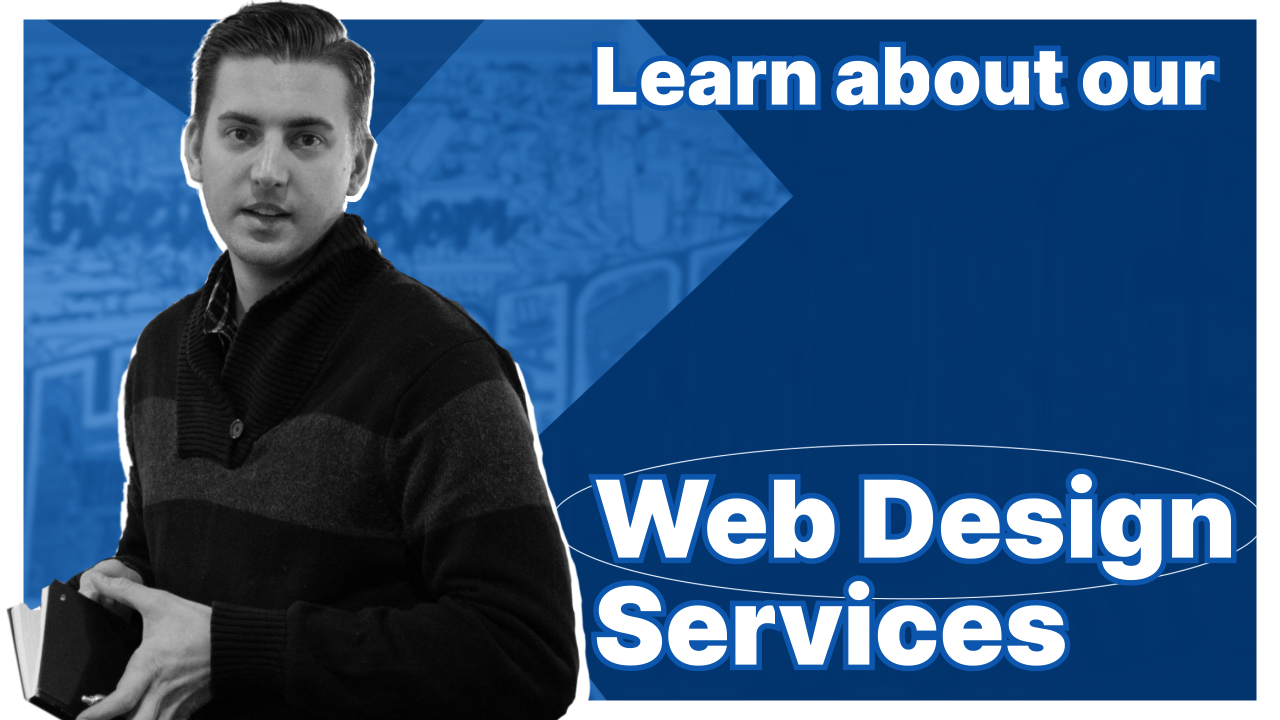 Build a dream website that drives traffic, leads, and revenue for your small-to-midsized business (SMB) with our WordPress web design firm.
WebFX offers WordPress website design services that provide a turnkey solution — from design to development to launch. With our services, you receive not only a custom design but also a responsive site that follows search engine optimization (SEO) best practices so you can get more traffic, leads, and sales.
Keep reading to learn more about working with our WordPress design agency, like what our services include and how our services work. Plus, find tips for researching and comparing WordPress web design companies so you can partner with the best one for your business.
Looking to chat about your business and WordPress site now? Contact us online or call us at 888-601-5359 to speak with an experienced strategist about your company and its vision, goals, and timeline for a brand-new website.
Don't forget, we provide our services to clients all over the world, so whether you need web design services in Charlotte, or web design services in Cleveland, we've got you covered.
Want to learn more about working with one of the best WordPress website design companies?
How much does our WordPress website design agency cost? Get an estimate instantly with our free calculator!
Project Quote Calculator
Use the sliders below to indicate your needs, then click the "See Pricing" button for a free, instant quote.
Project Quote Calculator
We estimate your project will cost between and . Please complete the web form below for an exact project quote from a WebFX website design strategist.
Working with our WordPress design company: What do our services include?
Web design and development is a tremendous task. That's why it's helpful to partner with a WordPress design company that provides everything you need to design, develop, test, and launch your new site. At WebFX, that's exactly what our WordPress web design agency does.
With our services, you receive a complete package that includes:
Dedicated project manager
In-house design and WordPress development team
Responsive or mobile-friendly design
SEO-friendly design
Website testing
Site launch
You can also choose to include the following services with your website's design:
Professional copywriting
Ecommerce functionality
Database integration
When you connect with our team, we also make sure that WordPress is the best option for your business. If another CMS, like Shopify, Joomla!, or Drupal, would match your needs better, we'll let you know — and can help you get started.
Generally, though, WordPress is the best CMS for most businesses.
Partnering with our WordPress web design agency: What is our design process?
While every site is different, our WordPress web design agency will usually follow these steps:
Match your business with a dedicated project manager that has experience in your industry
Learn your company's audience, goals, and vision for its WordPress web design
Create your website's custom design using wireframes
Get your feedback and make improvements
Receive your approval on the updated design
Build your WordPress website
Test your WordPress site
Get your feedback and final approval
Launch your WordPress website, along with any necessary or preferred plugins
Since our WordPress website design agency uses a dedicated project management system, it's easy for you to track the progress of your site's design. You can also ask questions, share resources, and more with zero hassle because — like WordPress — it's easy to use our project management system.
Hiring our WordPress web design company: Why choose WebFX?
You have choices when it comes to WordPress web design companies, so why choose WebFX? Small-to-midsized businesses like yours tend to select our WordPress web design company for a few reasons, including:
You get an experienced partner
With more than 25 years of web design experience, WebFX is a trusted choice for WordPress web design and development. You can count on our team to design, develop, and launch your site on-schedule — after all, we've done more than 1,128 sites.
You get a web design expert
The experience of our WordPress website design agency, as well as in-house design and development team, is why we've received more than 50 awards for web design. With WebFX, you can trust you'll get a beautiful site that matches your vision.
You get a client-focused company
Web design is more than creating an attractive site. It's also about delivering a smooth experience for the client. At WebFX, we work to make your job as easy as possible by providing deliverables on-time, ensuring open communication, and more.
That's why our client recommendation score beats the industry average by 488%.
You get an all-in-one solution
Designing, developing, and launching a brand-new site can get complicated fast. With WebFX, however, you don't have to stress. Since we provide everything you need, from project managers to designers to developers to copywriters, you don't have to worry about filling the gaps.
You get access to services for marketing your site
Having a beautiful website is only the first step in making your site work for your business.
You can also use digital marketing strategies like content marketing, SEO, and even social media to help your website attract more traffic, leads, and sales. At WebFX, we offer online marketing services for strategies like these, and our specialized team of 200-plus digital marketers can help you get started.
If you're curious to learn more about why businesses choose our WordPress web development company, browse our testimonials. Hear from real clients and discover why WebFX was a perfect fit for their needs and goals.
Why hire a WordPress web design company like WebFX?
There are tons of benefits when it comes to hiring a WordPress web design company. Not only can they help you build your ideal website, but they can save you time and money while doing it.
Hiring a WordPress website design company is your best bet, especially if you find yourself working in the conditions below:
You don't have time to learn a new skill or you don't have to time to maintain another ongoing project
You want a highly-customized website with customized themes, menus, and content
You have a budget that allows you to hire a WordPress development agency
You have complicated, specific, and unique project requirements
All of these situations should lead you to hire a WordPress web design agency instead of doing the job on your own.
Here are a few of the main reasons you should rely on a WordPress website company to help you create your custom site.
1. They're experts in their field
When it comes to hiring a WordPress web design agency, you can breathe a sigh of relief knowing that they're experts in their field. They know the ins and outs of the platform, and they will be able to create a website that is as unique as your business.
If you were to create your own WordPress website, you'd likely have to study up on customization techniques, but when you hire a professional WordPress design company, they have all that knowledge already under their belt.
At WebFX, we've read over 9000 industry books as a team — we're always learning and becoming more knowledgeable about our industry.
2. There are a lot of cooks in the kitchen
Sometimes, having too many cooks in the kitchen is a bad thing. When it comes to a WordPress website design company, though, it's a great benefit.
Not only will you have a faster turnaround on your web design than you would if you were to do it yourself, but you'll also end up with a website crafted by numerous experts.
WordPress web design agencies are home to designers, developers, and project managers — all who have a say in the design of your website. With that many ideas floating around, you're bound to end up with a website that is as good as it gets.
Speaking of large teams, WebFX is home to over 450+ specialists who can help make your web design dreams come true.
3. They have the time to make your WordPress website perfect
If you were to take on your WordPress website on your own, you'd likely be scrambling for time. Not only do you run a business, but you manage employees, schedule paychecks, and speak with industry leaders.
Where you would find yourself in a time crunch, a WordPress website design company has all the time in the world to perfect your site. They won't be rushed to get small details in place, and they'll take their time to ensure everything looks just how you want it to.
How to choose the right WordPress website design agency for your business
If you've decided that it's the best choice to create a custom WordPress website design and hire a WordPress website design agency, congratulations! You've made a great choice. Now, it's time to make the right choice in deciding on a WordPress web design firm.
Here are a few things to consider when you're deciding:
1. Is the agency experienced?
When you're looking to hire a WordPress agency, one of the most important things you should look for is experience. WordPress as a platform takes time to learn and master, and you should look for an agency that has spent due time building WordPress websites for their clients.
You should look for an agency that has been in business for at least a decade. This is a surefire sign that they know what they're doing and will be able to create a stunning final result.
Did you know that WebFX has been in business since 1996?
2. Does the agency have a lot of testimonials and reviews?
Testimonials differ from reviews in the way that they're all positive, and they've given by previous clients who were extremely satisfied with their experience with an agency.
Testimonials are typically placed on a WordPress agency's website, and the more they have, the better. Testimonials prove that the agency knows how to treat their clients, and that clients are so satisfied with their services that they are willing to tell others about their experience.
Reviews on the other hand offer both positive and negative insights into an agency, and both should be considered when making your decision. For example, if an agency has more negative reviews than positive ones, you should probably keep looking.
You'll also want to look for an agency that interacts with their bad reviews and offers to make things right when necessary.
3. Does the agency post their portfolio? Do you like their style?
You should look for an agency that posts a wide variety of their work in their portfolio. This allows you to see their unique style and determine if it fits your vision for your website.
Keep in mind, most WordPress agencies are willing to create a WordPress site that fits your design and style preferences, but it's undeniable that some design companies have their own unique flair.
You should also check out their portfolio to determine if they've created websites for clients in your industry. This can help you decide whether or not they'd make a great web design partner.
4. Does the agency post their pricing online?
The best WordPress web design companies will be transparent with their pricing so that every potential customer knows whether or not they can afford their services.
At WebFX, we believe in posting transparent pricing for all of our services to ensure that nobody wastes their time in their search for Internet marketing services.
When you find a WordPress company that publishes their pricing online, it means they won't have any hidden fees down the road. You can trust them to be honest about budget and pricing throughout your business relationship.
5. Did the agency respond quickly to your contact form or call?
You finally find an agency that you're interested in, and you contact them to learn more. The only problem is that you still haven't heard from them after a week. If a WordPress agency doesn't get back to you within a day or two, it's probably better to look elsewhere.
Agencies that don't respond right away could lead you to believe one of two things: they're too busy to take on any other projects, or they're not great at communicating.
Both options are undesirable and should lead you to consider other agencies.
Our experience in more than
154 industries
ensures cutting-edge, niche marketing strategies that drive real results for your business.
See What Industries We've Worked in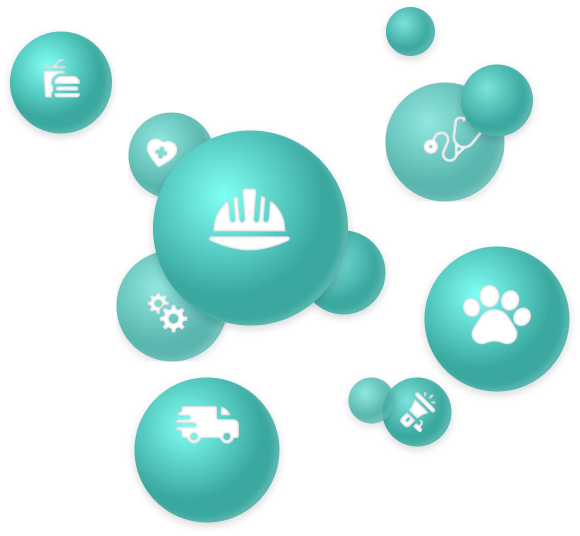 FAQs about WordPress
Do you have some questions about WordPress? Check out this FAQ:
What is WordPress?
WordPress is a CMS that powers more than 35% of the world's websites.
It's a popular choice because it's easy to use. People with zero web development experience, for example, can log into WordPress and use its visual editor to update a product page, create a new blog post, and more.
Compared to other CMS platforms, WordPress also supports SEO.
You want to pay attention to SEO, especially when comparing CMS options because SEO influences your ability to get discovered in search results. Companies that appear on the first page of search results have a better chance of getting found because 95% of users click on a page-one search result.
Why use WordPress for a business website?
WordPress is useful for business websites for a few reasons, including:
WordPress is SEO-friendly, so you can optimize your site for search easily
WordPress is easy to use, so you can update your site without issue
WordPress is compatible with plugins, so you can add time-saving site features
The biggest reason companies should use WordPress comes from the platform's usability. When you have a WordPress website, you can confidently make changes and post new content without requiring a developer for these minor updates.
How much does WordPress web design cost?
Web design costs for WordPress do vary and depend on the WordPress design company. A small-to-midsized business (SMB) will generally invest $2000 to $9000 to create a website with 8-16 pages. How much you invest will depend on your requirements, like needing database integration.
For the most accurate pricing, request a custom quote.
Are you looking for a WordPress website design company that delivers?
WebFX is a full-service digital marketing agency, which means we offer far more than just WordPress website design. After we've created your perfect WordPress website, we can help you market it properly so that it gets the traffic that it deserves.
We offer services including:
All of these services can work together beautifully to help drive more traffic to your newly-designed website.
If you want to work with an agency that drives real results, has over 1,020 testimonials, and has a team full of expert WordPress website designers and developers, WebFX is the partner for you.
If you're interested in learning more about the custom WordPress sites we've created in the past, or if you'd like a free quote, feel free to contact us online or give us a call at 888-601-5359!