How Much Does a Web Site Cost?
As a full-service website design, web development, and Internet marketing company, WebFX is often asked the question, "how much does a web site cost?"
The answer varies. The cost of a website can depend on a variety of factors, including the number of pages, the style of design, and whether any services like copywriting, multimedia design, or ecommerce functionality are desired. The cost of developing a simple website will be very different from the cost of a web site that has many pages and high functionality.
Fortunately, we've put together a helpful web design quote calculator that can give you a better idea of how much a new website should cost. The estimate will show you both low and high ranges, so you know what to expect when contacting different web design companies for quotes.
Web Design Project Quote Calculator
Use the sliders below to indicate your needs, then click the "Get Quote Now" button for an instant website design quote.
Let's face it. Today's economy has become increasingly Internet focused, making a professional website necessary for companies both large and small. Often, the web is the first stop for potential customers, and first impressions do matter.
More and more, your website visitors and customers are placing just as much importance on the quality of your web site as they are the products and services it offers. So it's no surprise that a growing number of businesses want to redesign their existing sites. This is what often prompts the question "how much does a web site cost?"
Unfortunately, there is no simple answer. As with many other types of projects, web design has numerous unique variables, all of which can add or subtract from the total cost of the web site. To gain some perspective on web design services pricing, WebFX consulted its experienced team of web designers and developers. The following analysis is the result of their research into website design costs, and should help you to better understand what goes into calculating your individial website cost or quote.
Basic Web Design Components and Costs
Listed below are the four basic components of a website's cost. Each of these is included with a site built by WebFX. Before choosing a web site design and development company, be sure that your web design services pricing package includes the following components:
Video:
What Does a Website Cost?
Jazmin De Jesus discusses how much a website costs and what you can expect to pay.
Domain Name
A domain name serves as your web site's address on the Internet. You do not actually purchase a domain name, only the right to use it. For example, when looking at www.yourbusiness.com, yourbusiness.com is the domain name.
On average, a domain name will add about $15 a year to your website design costs. Anything below this amount probably lacks quality customer service, or has hidden charges associated with it. Anything significantly above $25 should at least come with free email hosting or other valuable services.
It's important to remember that domain names are usually rented on a yearly basis. In other words, if you forget to pay the annual fee to reserve your domain name, you could lose your company's identity on the internet! This can be an expensive and unnecessary mistake.
You can also opt to have several domain names, all of which point visitors to the same website. This may help you if you have an old business name or previously used URL that customers may still use. However, having multiple website addresses does not mean that you need to build a website for each one.
Hosting
Similar to a piece of real estate, a web site host houses all of your pages, images, files, and other media on its servers. State-of-the-art hosting, like that offered by WebFX, balances affordable website cost with fast and reliable performance.
Web site hosting services often provide tools that monitor the traffic on your site. Specifically, these tools can track the number of people who have visited your Web site, the pages or media they browse, and the links they click. This allows you to log the activity on the site and evaluate which parts are performing the best. Also, most Web site hosts provide additional services such as email addresses and mailboxes.
For a professional Web site hosting service, you should expect to pay between $100-$200 per year. This is normally adequate for most sites. However, if your site experiences a high amount of traffic or deploys Web applications, you should expect to pay more.
Design
If you already have a website with high end website design, you can subtract this component from your total website design costs. However, if you are looking for a website redesign or new design, this can be the single largest component for determining how much your Web site will cost.
There once was a time when a new Web design could have cost your company tens of thousands of dollars. Thanks to advances in Internet technology, today's average price for a professional, business-class Web site is somewhere between $2000 and $7500.
Pricing web design is tricky. Your quoted web design services pricing can vary depending upon several factors including the number of pages on the site, the complexity of the design, logo design services, if multimedia like sound or video is required, search engine optimization services, and if any Web 2.0 applications or interactive features are needed.
As a Web design and Web site development firm, WebFX offers a variety of options for building an effective Web site design. Our experience has shown that it is possible to cut down on some of your Web design cost. Two ways to do this are by providing concise instructions and writing your own web site copy. But no matter how much help you need, WebFX will work with you to create an attention-grabbing site within your budget.
Maintenance
Website maintenance is another component that can vary depending upon your needs. Before hiring a Web design company, you should ask yourself, "How often will my Web site need updated?" If your answer is "frequently," then it is necessary to consider investing in a maintenance package for your site.
Updates to your web site can be done by yourself, or by a professional web development firm like WebFX. Among other things, updating your site can involve adding copy or headlines, adding pictures, adding more pages, updating design elements, changing homepage promotions, and more.
Remember: a web site is only as effective as its content! If your site is very old or out of date, or if your pages have not been updated in a while, search engines may not look very favorably on it. Just as people do, search engines prefer fresh, up-to-date content, and prefer to rank sites that are frequently updated. So maintenance is very important if you are trying to rank for certain keywords.
Maintenance agreements usually charge by the hour. These agreements can average between $50 to $125 per hour of service, and rates vary depending on what requires updating. For example, asking your web design firm to add a few words of copy to a product page will probably cost far less than asking for a change to a custom multimedia element.
Now that you have a preliminary idea about how much a web site will cost, you should be able to better control your site's expenses. But be careful not to scrimp on quality, as this could be more costly in the long run. Instead, choose cost-effective website component and service providers like WebFX.
Tips For Great Web Design
Knowing the basic components of a website is the first step to answering the classic "how much does a web site cost?" question. But great website design can also have a big impact on the cost. A simple site with very few images or interactive elements will usually cost far less than one that uses graphics on every page, or has many pages of content.
In order to help you find the best web design company or designer, and to get a better idea of what your budget should look like, the WebFX team has developed the following list of tips for great web design. Use these tips when you're pricing web design services for your new site, and you simply can't go wrong!
Know what you need, then consider what you want
When buying a car, you can't expect to get all the luxuries of a new sports car for the price of a used coupé. Instead of trying a one-size-fits-all approach, first evaluate the real needs of your business. Then, determine which components can address these needs while highlighting your business.
For example, if you are building a brand new website to promote a small business that sells only three products, you may not have any need to create an interactive multimedia element, or build multiple pages with large, attractive graphics. Instead, you should focus on creating great content to promote those three products, and ensure that your website is properly optimized for critical keywords and phrases.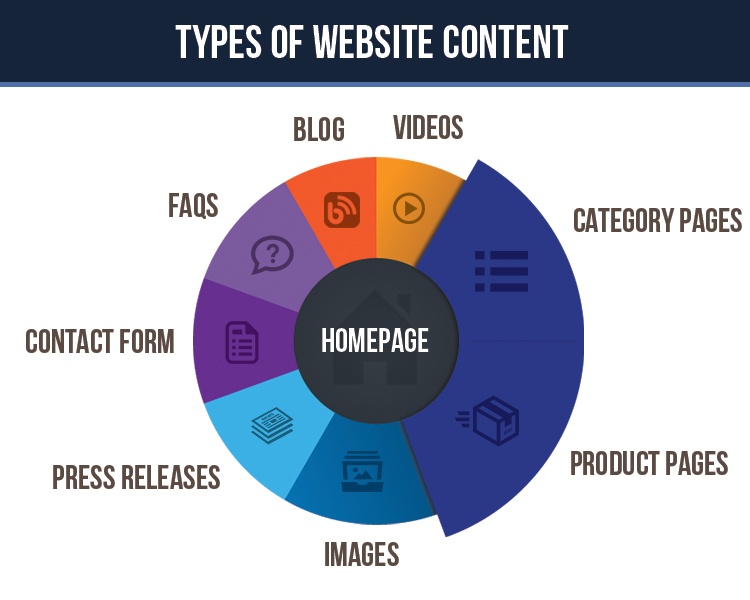 To control the cost of a new website, stay focused. You can always add other features later.
Scout for options
There are literally thousands of web design companies out there, each with different web design services and prices. Try scouting for multiple options instead of settling on one right away. Compare the costs and services offered by each company to determine which can best address your business's web site needs. Also consider whether or not that it is important for your web design company to be located nearby, so that you can visit them in person for meetings.
Don't be afraid to ask for a free estimate. Many companies, including WebFX, offer a free web site quote.
Do your homework
It's always important to know what you are getting into. Be sure to do some research about Web design, Internet marketing and other aspects of building a web site. By knowing more about your project, you can make an informed decision about which components are necessary for your new Web site.
Make use of what you already have
Are you a skilled writer and willing to write for your own website? Great! If so, then you can reduce your web design cost significantly. Creating new copy and content for a site can be very time-consuming, but it is more cost-effective to do this yourself than it is to have someone else do it for you.
Get professional-quality help
Finding a professional website designer might cost more upfront, but it can save truckloads of money down the road. Locate a well-established web site design company that has a history of producing outstanding results for clients. Keep an eye out for client testimonials and feedback that is right on their site, or on Facebook.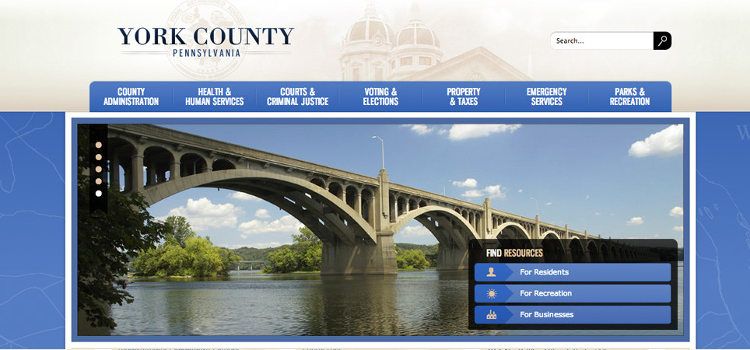 Choosing a well-known company with proven results will provide the peace of mind that your site will be done right the first time. Also, investing in professional assistance will ensure a successful project and produce better results for your business.
Finding A Professional Web Site Design Service
Now that you know what you need for your website and have a rough estimate of how much it will cost you, you should be ready to look for a provider of website design services.
Professionalism
Make sure that your website design firm has the experience and professionalism necessary to do the job. One way to evaluate this is by requesting the company's Web design portfolio, enabling you to look at their previous work. Also, you can ask for references and talk with past clients about the quality of work provided.
Excellent Customer Service
At WebFX, we believe that great customer service is a critical component to the Web site design process. Make sure that the company you are choosing comes with a solid reputation and a track record of supplying excellent support and service. This is often the difference between a smooth, well-executed project and a rough, stress-filled one.
Skill/Expertise
Depending upon your needs, you should hire a Web site designer that is equipped with the right people, skills, and technology to meet your requirements. Established companies, like WebFX, always provide clients with detailed mock designs, specifications, and descriptions, as well as a timeline estimating the total duration of the project.
Cost
If a web design company offers you to build you a brand new web site for only a few dollars, be wary! A well-designed website is worth paying for. The level of investment that you make in the design and development of your site often determines how much business you get out of it. However, you should also be wary of anyone who asks for tens of thousands of dollars to build only a few pages. Look for a company with reasonable, but affordable, web site design pricing.
Some of our client Successes
Costly Web Site Design Mistakes
Some of the biggest considerations you should have when building a new website are user accessibility and usability. WebFX's team of web design experts has compiled the following list of design mistakes that can cost you and your company – and how you can avoid them.
First impressions matter. It's mission critical that the visitors to your web site are presented with an attractive and up-to-date design. If you are unfamiliar with web site design conventions, try creating a list of your favorite websites along with what you like and dislike about each one.
If you'd like a clearer picture of what your visitors might want to see on your site, visit our website focus groups page. There, you can learn more about how website focus groups can pinpoint your target audiences' web behaviors and help you build a great site that people will want to visit.
Complicated Interfaces
Many of the best websites are some of the simplest. When developing a web site, steer clear of anything that could confuse visitors as they navigate the pages, or (if you are an ecommerce store) complicate the buying process. Avoid having too many distractions, like animated images, sounds, and videos.
Your web site design must be user-friendly. If not, you run the risk of losing visitors as quickly as you gain them. Hiring a professional web design company can provide you with the expertise you need to determine what should and should not appear on your website's pages.
Unattractive Design and Layout
To avoid confusing your website visitors, refrain from using non-standard links and graphics (i.e. different colors, fonts, and sizes). Studies have shown that most internet users prefer clean, uncluttered interfaces. Also, be sure to avoid color schemes which can make text difficult to read, like neon colors.
Slow-Loading Pages
No one wants to wait for slow-loading Web pages. If you want to attract visitors, you should make your Web site lean, clean, and fast. This will ensure that your visitors will return time and time again.
The speed of your website also helps with how you perform in search results. Search engines want to rank web sites that deliver visitors the right content in as little time as possible. If users are quickly leaving your web site because it is not loading fast enough, you may not rank very highly. You can improve your site load speed by reducing image sizes, or cutting back on the amount of multimedia elements on each page.
Poor Content
Some Web sites have top-notch designs but hardly any traffic. Often this is because the site lacks quality content. Great content starts with the basics. Make sure that your site is free from grammatical mistakes and spelling errors. Then, work on adding something interesting that covers a variety of topics. If you aren't comfortable writing your own content, hire a professional copywriter or Web site content service provider.
Be sure that your content is reader-friendly. Break large chunks of text into smaller paragraphs and use subheadings or bullets. Great web site design must also be search engine-friendly and include appropriate keywords and phrases where appropriate. Write your website content in a clear manner, ensuring that you have included the right words and phrases, but do not put them in a sentence if they don't make sense!
Outdated Information
The Internet is a fast-paced place where users demand current, up-to-date information and content. Have your site updated regularly to keep your loyal visitors coming back for more. If a website visitor cannot find the most current information on your products or services, they will probably go elsewhere.
Broken or Untested Components
Once again, it's always important to put your best face forward on the Internet. If your web site is released when it is untested or not ready for primetime, there is a real risk of alienating visitors, including potential customers. If it doesn't work for them the first time, they're unlikely to ever come back again.
WebFX, as one of the best web design companies, thoroughly tests every web site before it goes live. This testing helps you avoid those pesky "under construction" notices and gives your company a professional online presence.
Missing Contact Information
Your web site is a tool for growing your business. Because of this, it is critical to have your company's contact information visible in the right places and easy to locate. You wouldn't want to lose customers just because they cannot find how to get in touch with you!
One way to give visitors an easy way to contact you is to add a contact form. This form allows customers to email you their questions directly from the web site. You can then respond to their messages from your email at your convenience.
Final Thoughts: How Much Does a Web Site Cost?
At the beginning of this analysis, we started with the question "how much does a Web site cost?" Simply put, there is no one answer to this question, since many variables play a role in calculating a website's design cost.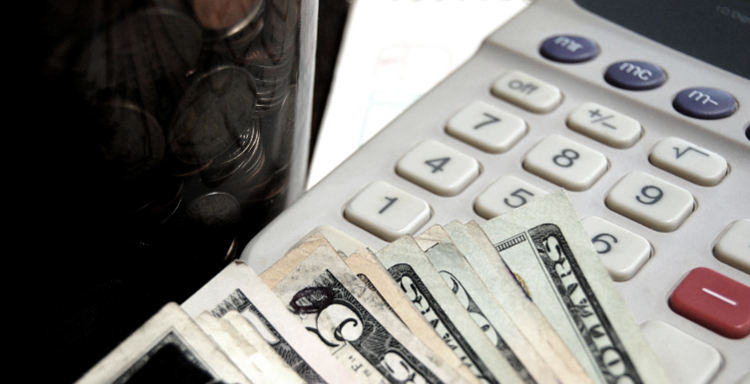 While the above information should help you to determine a ballpark figure, it will not work perfectly for all projects or scenarios. The easiest way to determine how much a web site will cost is to contact a web design company offering free estimates. Once you have their attention, simply ask, "how much will my web site cost?" They'll be happy to give you an answer.
Looking for web design prices? Start with WebFX. Call 888.449.3239 or contact an expert online today to start designing your dream website.