Account-based marketing, or ABM, helps you create a targeted marketing campaign that focuses on specific high-value companies or people you want to make clients. If your business-to-business (B2B) company is looking for some inspiration for your account-based marketing strategy, we've got you covered.
In this post, we'll go over seven of the best account-based marketing examples that you can use to spice up your own campaign.
So, just keep reading to check out some stellar examples of account-based marketing!
Bonus: Did we mention that WebFX is an industry-leading account-based marketing agency? That's right, our experts are some of the best in the world, and our team can't wait to help your company reach new heights!
If you want to learn even more about ABM marketing, WebFX can help! Sign up to our newsletter, Revenue Weekly, to join over 200,000 marketers who get the latest B2B marketing advice and tips sent straight to their inbox for free!
5 best account-based marketing examples of 2023 to inspire your campaign
Browse our favorite inspiring examples of account-based marketing below:
1. GumGum
Creating personalized custom content is an excellent way to capture your potential client's attention and show them that you understand their pain points. That's exactly what GumGum did when they wanted to attract a new client — T-Mobile.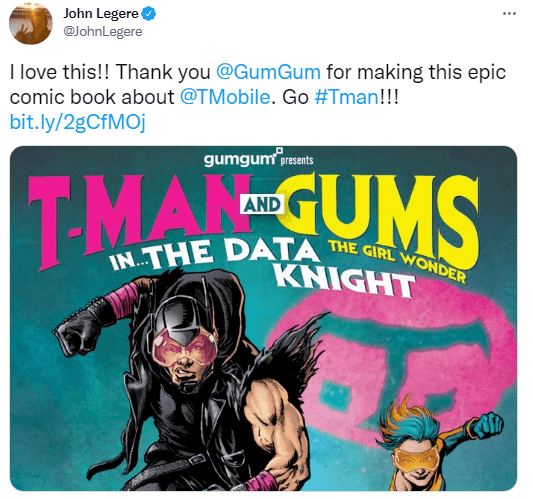 In this example, GumGum created a comic book that depicts the CEO of T-Mobile as a superhero with his trusty side-kick Gums, aka GumGum. Because this content was personalized specifically for T-Mobile and the CEO's interests, GumGum was able to acquire the account and boost their revenue in the process.
Plus, T-Mobile's CEO was so impressed with the comic he shared it on Twitter, giving GumGum a massive shout-out. That means not only did GumGum gain a new client, but they also increased their exposure and brand awareness on social media too.
2. Snowflake
Next on our list of the best account-based marketing examples is Snowflake. Snowflake is a cloud-based data warehouse provider that wanted to increase the number of clicks and conversions on their advertisements and promotions.
As a result, Snowflake adopted an account-based marketing strategy that focused on creating personalized advertisements that resonate with their audience.
Their team studied the accounts they wanted to acquire and successfully created personalized marketing messages that show their dedication and commitment to their clients.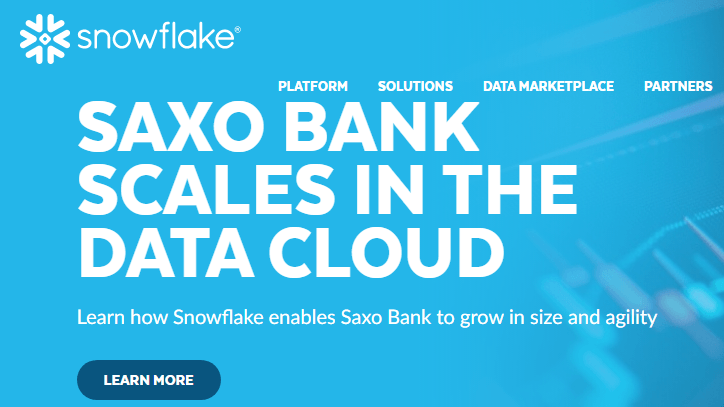 Snowflake created a unique advertisement dedicated specifically for Saxo Bank in this example. By directly targeting their desired client with this strategy, Snowflake can effectively attract Saxo Bank's attention and encourage them to click on their ads to learn more about their business and services.
3. Robin
Are you still looking for more examples of account-based marketing? Then check out this stellar example from Robin. Robin designs office spaces and offers effective software that helps companies keep their teams organized. When it comes to account-based marketing, ensuring your promotions reach your ideal prospects and encourage them to convert is the key to driving more revenue.
That's just what Robin did with their social media marketing campaign. To stand out from their competitors, Robin decided to take a creative approach by showing off images of their office spaces to their prospects.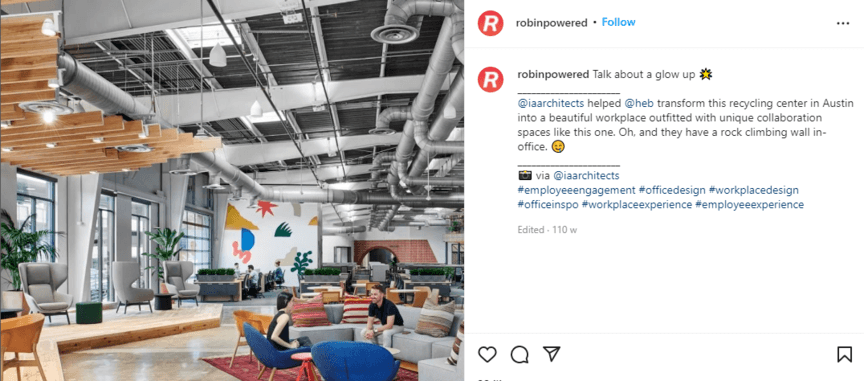 They knew that their desired accounts wanted to create beautiful, organized office spaces and appealed to this desire in their account-based marketing strategy.
As a result, they were able to drive more traffic to their website and boost their brand awareness on social media platforms.
4. Datanyze
With ABM marketing, it's essential to communicate with your prospects directly and create messages that suit their interests and pain points to encourage them to become clients. And that's exactly what Datanyze did in this ABM campaign example.

When Datanyze wanted to promote their integration with Marketo, they decided to target Marketo users directly. By targeting the users who already had an interest in Marketo, they could create tailored promotions to reach their target audience.
Datanyze sent personalized emails and advertisements to Marketo users, which linked to case studies that showed exactly how Datanyze could help them achieve better results.
5. Personify
Identifying your target audience and creating marketing personas is a vital part of any account-based marketing strategy. Once you define your target audience, you can start developing promotions that resonate with their:
Interests
Industry
Job position in their company
Purchase history
And more
That's why this example from Personify is one of the best account-based marketing examples. Personify aligned their sales and marketing teams to identify their target audience and define their ideal clients.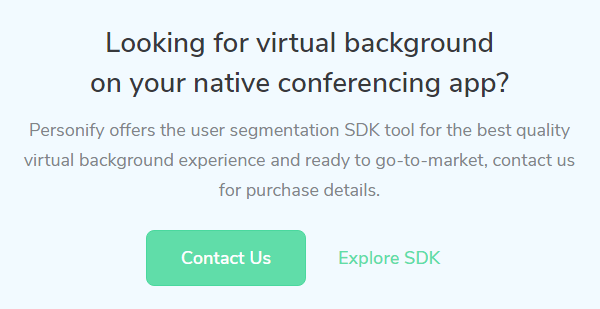 As a result, they could identify more high-value accounts and personas for their business. Plus, Personify was equipped with the audience data they need to inform their marketing messages.
They implemented various digital ad campaigns that individually targeted their desired accounts by appealing to their specific company, stage in the sales funnel, industry, and pain points.
With this ABM strategy, Personify increased their brand awareness and boosted engagement on their advertisements, encouraging more clicks and conversions for their company.
Check out some of the top account-based marketing software to improve your company's revenue generation.
Our digital marketing campaigns impact the metrics that improve your bottom line.
See More Results

WebFX has driven the following results for clients:

$3 billion
In client revenue

7.8 million
Leads for our clients

5.2 million
Client phone calls
Put these account-based marketing examples into action with WebFX
Do you want to implement an effective account-based marketing strategy that drives revenue for your company? WebFX can help!
When you partner with WebFX, you gain access to an award-winning team of digital marketing experts with more than 25 years of experience creating targeted strategies that drive leads and conversions.
In just the past few years, we've helped B2B companies like yours drive over $3 billion in revenue and more than 7.8 million leads with our account-based marketing services. We can help your business achieve amazing results too.
We'll take care of developing, implementing, and managing revenue-driving campaigns that help you acquire new clients so you can focus on handling those new accounts. Plus, we'll keep you informed every step of the way with our frequent, transparent reports.
Speak with one of our strategists today by calling 888-601-5359 or contact us online to chat with us about the needs and goals of your business. We can't wait to help your company grow!
How is your website's SEO?
Use our free tool to get your score calculated in under 60 seconds.
Get posts by email
Join 200,000 marketing managers and subscribe to Revenue Weekly!
"*" indicates required fields
WebFX Careers
Join our mission to provide industry-leading digital marketing services to businesses around the globe - all while building your personal knowledge and growing as an individual.