March 10, 2023
13 minute read

Sina is a marketing expert who specializes in SEO, AI, and digital marketing content. With over five years of experience, she's written hundreds of pieces, spanning a variety of topics and industry niches. She loves combining her strong eye for detail and passion for storytelling in her work. You'll find her fruit picking or horse riding at the local farm when she's not writing.
The best account-based marketing software can shorten the sales cycle and increase productivity through compelling and tailored content, automated outreach, and coordinated sales and marketing initiatives.
Most account-based marketing platforms tailor every aspect of the marketing and user experience to each account to increase sales. Considering the importance of marketing to the health of the sales funnel, it aids in compressing the entire sales cycle.
Are you in the market for account-based marketing software? We've developed a list of the finest account-based marketing platforms available in 2023 to assist you in making an informed decision.
We selected the best platforms based on a combination of their authority scores, features, and reviewer scores as determined by a meta-analysis of user sentiment gleaned from the most reputable online resources for reviewing business software.
But before you go on, take a few seconds to sign up for our newsletter and receive insights and best practices to help your marketing initiatives thrive. You can also read this linked article to learn about account-based selling and how you can use it to grow your business.
Don't miss our Marketing Manager Insider emails!
Join 200,000 smart marketers and get the month's hottest marketing news and insights delivered straight to your inbox!
Enter your email below:
Inline Subscription Form – CTA 72
"*" indicates required fields
(Don't worry, we'll never share your information!)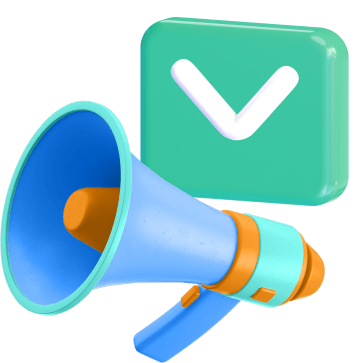 Top 10 account-based marketing platforms in 2023
Here are 10 account-based marketing tools to check out:
Read on to learn more about each one!
1. MarketingCloudFX
MarketingCloudFX is among the most effective account-based marketing platforms for stimulating online and offline purchases. With the help of millions of data points and hundreds of award-winning marketing specialists, you can attract more visitors, generate more leads, and close more deals.
This account-based marketing software allows you to integrate your preferred tools, saving you time and effort typically spent exporting.csv files, vying for developer attention, and falling behind the competition.
Its simple plug-and-play interfaces for over 50 applications allow you to easily consolidate sales, marketing, and advertising information from your website, customer relationship management (CRM) system, ad campaigns, e-commerce site, and call tracking forms.
Features:
Customer360FX unified customer journeys + automated segmentation: Accurately segment your audience in real time by combining previously siloed customer data with newly acquired data fields in a single customer journey.
CompanyTrackerFX: Assist sales teams in running more efficient marketing automation campaigns by verifying visitors' identities and adding primary data augmentation.
LeadManagerFX: Keep tabs on your leads' micro-conversions, chat support, and form submissions during their omnichannel journey.
FunnelsFX: Generates 11% more leads as a baseline with an easy-to-use drag-and-drop landing page editor.
ContentAnalyticsFX: Discover which content drives the most value to your site in real-time.
Free trial: No
Pricing: Plans start at $875 per month
G2 score: 4.4 out of 5
2. Terminus

Terminus offers a variety of resources for advertising and sales departments implementing account-based marketing strategies. Analyzing firmographic intent, engagement, and connection data assists in pinpointing the most promising leads.
Terminus lets you quickly and effectively create targeted campaigns that span channels like display advertising on LinkedIn, email marketing, retargeting, and customized web pages. In addition to centralizing account information and providing pipeline forecasts, it sends automated alerts to salespeople when prospects interact with your campaign.
Features:
Actionable insights: Identify the most active and growing accounts by sending weekly sales emails. Make better revenue forecasts by quantifying the connections between your team and potential income streams.
Intent signals: Use the inherent firmographic and psychographic data to identify accounts that are actively shopping around.
Account intelligence: See the big picture of how your accounts interact with your brand by using account intelligence to prioritize, personalize, and coordinate.
Buying journey analysis: Create a timeline of marketing and sales interactions with a particular account to better understand the buyer's journey they went through.
Free trial: No
Pricing: Custom
G2 score: 4.4 out of 5
3. 6sense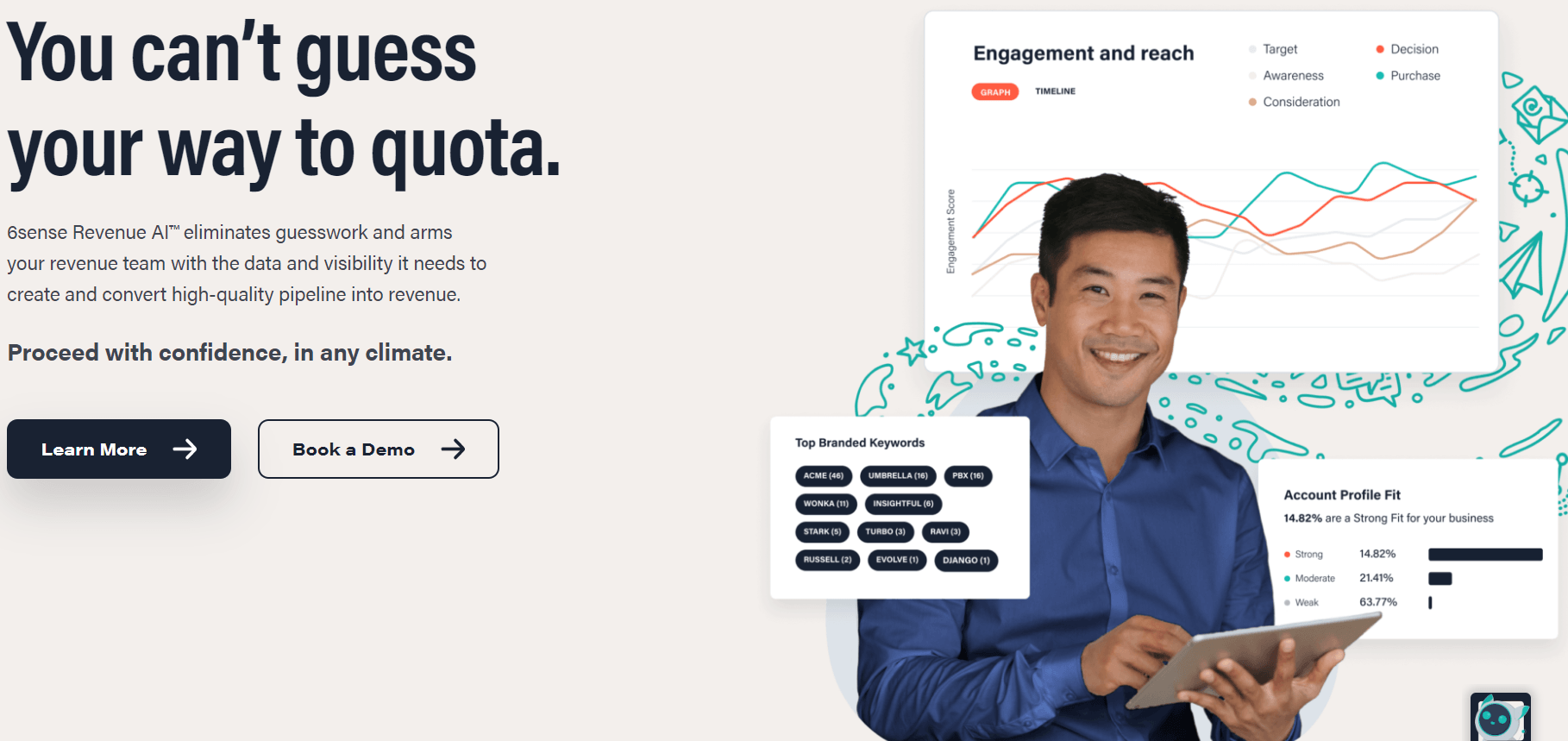 Using 6sense's account-based marketing platform, your marketers and salespeople can better understand their customer's buying habits, zero in on the most critical accounts, and take timely, appropriate action across all channels.
The platform provides access to buyer intent-based data and deep insights to aid in creating targeted account-based marketing campaigns. It also reveals the results of buyer research conducted anonymously, illuminating the information you need to know about your potential customer's wants and needs to engage them effectively.
It also helps you provide your prospects with scalable and adaptable marketing experiences, no matter where they are in the sales funnel.
Features:
Marketing automation integration: Connects with other marketing automation tools to facilitate the delivery of marketing campaigns to specific accounts.
Centralization: Integrates tools for building, managing, activating, and measuring account-based marketing audiences into a single, streamlined service.
Account identification and segmentation: Constitutes, characterizes, and divides the account customer base to be marketed to.
Lead-to-account matching: Facilitates account-based marketing by matching leads with accounts.
Retargeting: Ensure your website retargets the right buyers within the proper accounts.
Free trial: No
Pricing: Custom
G2 score: 4.4 out of 5
4. Similarweb
Similarweb is an account-based marketing platform that provides numerous businesses with detailed website traffic and customer interaction data.
It also gives you comprehensive information on new business prospects, such as their growth or decline, the level of engagement with your business, and the channels they use, guaranteeing that you're looking in the proper places for opportunities.
Features:
Sales intelligence: Facilitates discovering potential customers that fit your ideal buyer personas and demonstrate an interest in purchasing your goods or services.
Insights generator: Get a firm grasp of your prospects' pain points so you can produce advertisements and outreach messages they can relate to.
Lead generator: Optimize various criteria with over 50 online metrics to get a highly targeted list of potential customers who would add significant financial or strategic significance to your business contact book.
Integrations: Integrate with popular CRM tools to ensure a smooth workflow.
Free trial: No
Pricing: Custom
G2 score: Not listed
5. RollWorks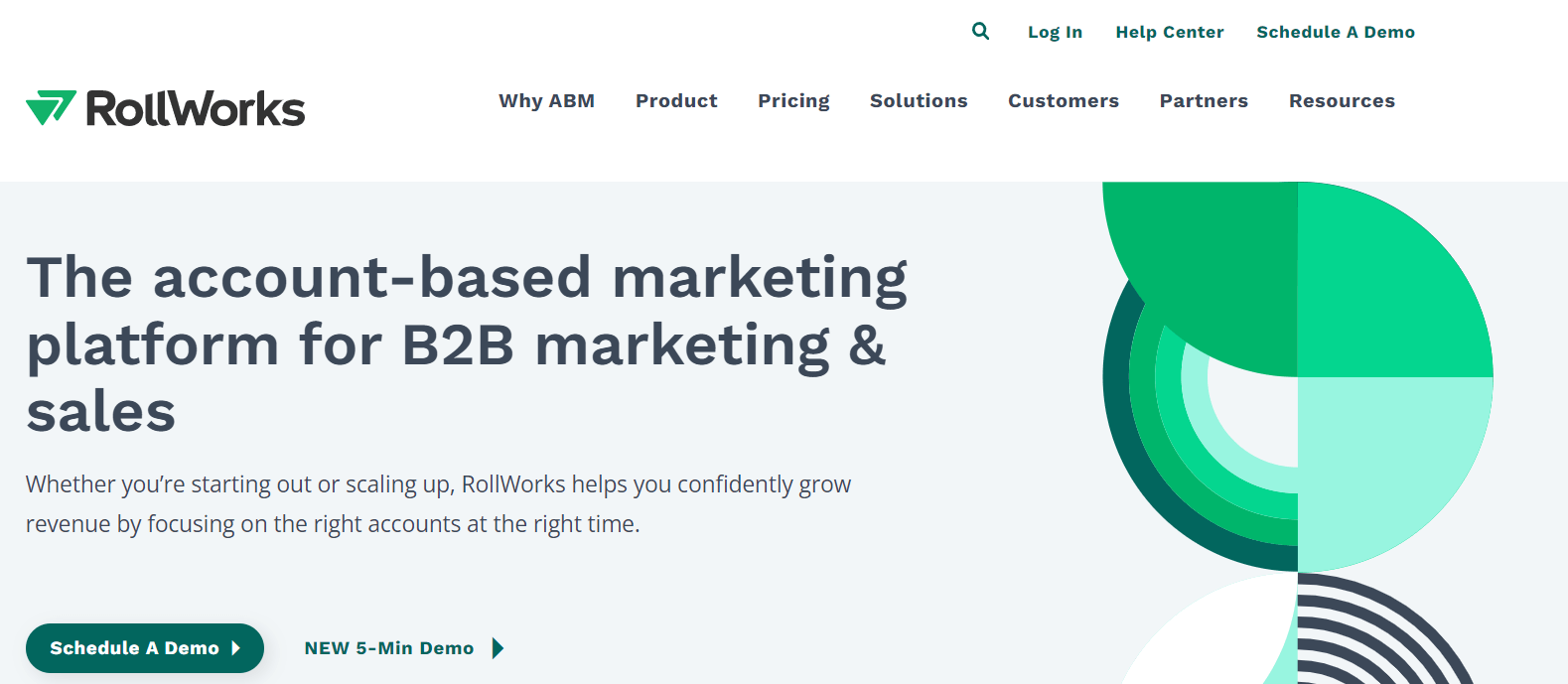 Marketers and salespeople use the RollWorks account-based marketing software to zero in on the most promising leads, track down the right people to talk to, and launch targeted promotional campaigns that are sure to get results.
This account-based marketing platform ranks your target accounts in order of closing probability using predictive analytics. You can also uncover new accounts actively shopping around and more likely to convert.
RollWorks assists you in engaging your target account and customers through paid advertising and sales automation after establishing your account-based marketing campaigns. You can also track the campaign's success down to the individual account and contact levels with the help of the app's built-in statistics.
Features:
Account-based dashboard: Measure the success of your account-based marketing campaign by keeping tabs on indicators like participation, uplift, and the number of affected sales and leads.
Account intent: Reach the decision-makers at target accounts looking for goods like yours and start a conversation with them.
Retargeting: Encourage visitors to return to your site for more participation and use CRM and marketing automation databases to reach your most valuable visitors.
Bi-directional CRM and marketing automation integrations: Access your account in Salesforce, Marketo, or Hubspot to view your performance statistics.
Free trial: No
Pricing: Custom
G2 score: 4.2 out of 5
6. HubSpot Account-Based Marketing Software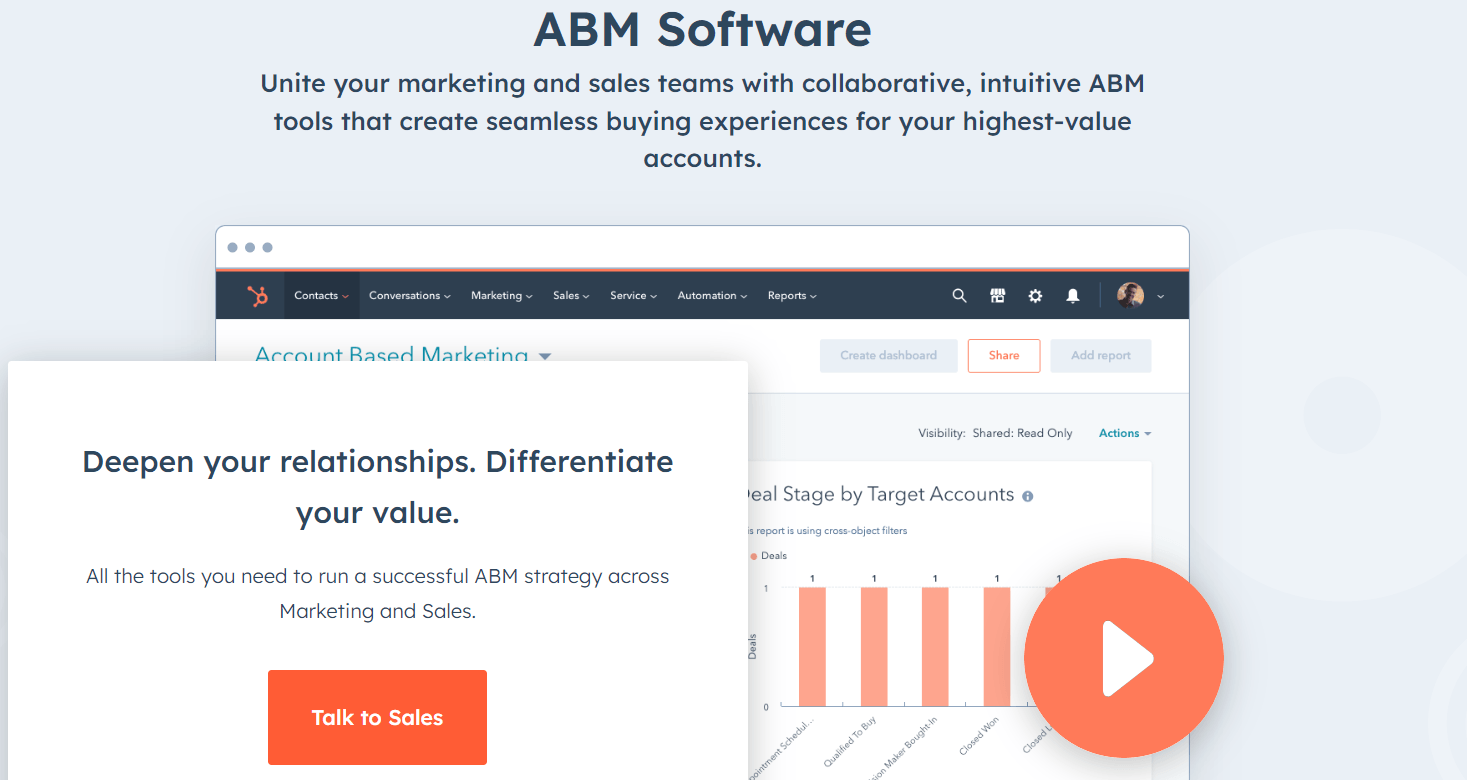 You can run an entire campaign inside your CRM system using HubSpot's account-based marketing software. You can also use it to make an "ideal customer profile" and then have it sort potential clients into different categories depending on how well they fit your profile.
This platform helps identify and overcome objections from potential customers by tailoring your marketing messages. It also gives you access to marketing materials like commercials, websites, and social media postings to reach customers and boost your campaign's overall performance.
Features:
Workflow templates: Create a profile of your ideal client and locate accounts that might suit your business.
AI-powered recommendations for target accounts: Maintain consistent customer service using a CRM system to store information about your current clientele and potential prospects.
Account-based collaboration: Support high-value target accounts through cross-team cooperation by establishing account-specific channels in Slack and HubSpot and regularly posting key performance indicators (KPIs).
LinkedIn Ads integration: Target companies by target account status or tier and contacts or subsets of contacts at target accounts.
Free trial: No
Pricing: Plans start at $800 per month
G2 score: 4.4 out of 5
7. Triblio

Triblio is one of the best account-based marketing platforms. It is an expert in expanding account pipelines. From the dashboard, you can also determine when it is appropriate to contact a particular account based on the platform's capacity to examine industry-specific online activity.
With Triblio, you can use advertisements, analytics, the web, and sales tools to carry out a carefully planned strategy to draw in accounts. In addition, you can quickly address the needs of larger accounts and attract new ones using the software's built-in one-to-one account marketing setup.
Features:
Account-level insights: Establish a connection between ad impressions and subsequent actions such as site visits, asset downloads, content views, and lead generation.
Integrations: Links to CRM and marketing automation platforms to harvest contact information to deliver personalized advertising depending on user behavior.
Data segmentation and filtering functionality: Use the software's internal filters and categories to sort your data.
Campaign measurement: Show the success of advertising initiatives by displaying ad engagement analytics.
Free trial: No
Pricing: Custom
G2 score: 4.2 out of 5
8. Zymplify

Zymplify is a lead-generation and account-finding tool. It provides automatic lead qualification tools to convert leads into clients and streamline the process of client acquisition.
Using this account-based marketing platform, you can support prospective customers at every stage of the buying process. You'd also be able to save time on strategy development thanks to automated functions like demand creation, prospect screening, sales, and tracking.
Features:
Workflow capability: Automate a procedure that generally calls for the participation of multiple workers.
Internationalization: Access the same data in several different languages and use multiple currencies to make purchases.
Landing pages and forms: Create unique landing pages and data collection forms for your marketing campaigns for optimal conversion and accurate targeting.
Search tracking and optimization: Keep tabs on how specific keywords and links are faring in the main search engines. Also, optimize search engine rankings for individual pages by analyzing their weaknesses and strengthening them with the help of available tools.
Free trial: No
Pricing: Custom
G2 score: 4.3 out of 5
9. LeanData

LeanData's account-based marketing software focuses on providing users with the data they need to connect with accounts accurately. You can use the software to align marketing and sales goals, as well as align revenue operations.
If you want to unify the data and processes you use across your go-to-market (GTM) teams, LeanData is an excellent software option. You'll be able to build a GTM plan, execute it, and access performance analytics with the software.
Features:
Market insights: Locate the most popular material and hot subjects your target audience is interested in.
Account-level insights: Find out how many people saw an ad, visited the site, downloaded any files, read any material, or submitted any inquiries.
Lead analysis: Focus on the most promising leads using lead scoring, market intelligence, and account-level data.
Predictive scoring: Generate ratings for leads immediately depending on their activity and interest.
Journey analytics: Provide resources for dissecting the customer's journey at each juncture to fine-tune an account-based sales process.
Free trial: No
Pricing: Custom
G2 score: 4.6 out of 5
10. MadisonLogic

With MadisonLogic's ABM advertising and content syndication solutions, you can reach your target audience more effectively. The program also allows you to give your clients a standardized content marketing bundle, speed up the customer experience for your accounts, and gain insights into the success of your campaigns.
Through this program, you may interact with targeted advertising material and distribute it through various distribution methods. This will make it simple to connect with people who can help you. Their content marketing forms allow you to interact with your audience in a sophisticated and engaging manner.
Features:
Prioritized accounts: Finds out which accounts have the best and worst chance of converting.
Website personalization: Get resources for delivering up-to-the-moment material, messages, and calls-to-action (CTAs).
Account data availability: Get a bird's-eye perspective of an account's purpose based on data gathered from individual contacts' intentions.
Natural language processing (NLP): Spot themes in the text, such as how many consumers look at a product or service.
Email campaigns: Link up sales emails with cross-selling and upselling tactics across channels.
Free trial: No
Pricing: Custom
G2 score: 4.2 out of 5
Time to Level Up Your Sales
Our long list of services helps you grow every aspect of your business with marketing strategies that are proven to increase bottom-line metrics like revenue and conversions.
In the past 5 years, we've managed more than 12.9 MILLION transactions across our client base.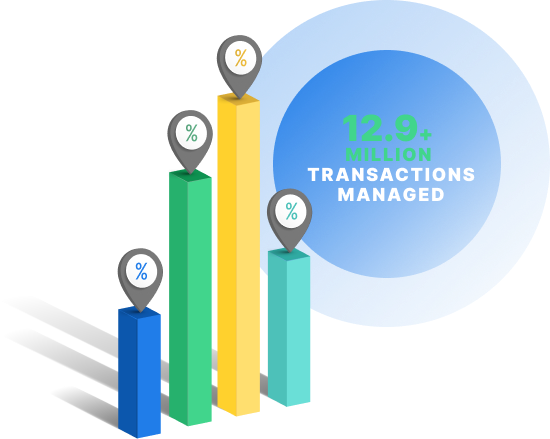 Land major clients with WebFX's account-based marketing services
WebFX provides first-rate account-based marketing services to help you land lucrative contracts with major clients.
Our cutting-edge artificial intelligence (AI) and machine learning (ML) technologies enable us to provide you with competitive and tailor-made strategies that can radically improve your business, paving the way for growth and the addition of new employees.
We put the needs of our clients above everything else. That's how we earned a client recommendation score 488% greater than the industry average. We also have a 91% client retention rate as a testament to our success in meeting our customers' needs.
Ready to get started? Contact us online or call 888-601-5359 to chat with an experienced strategist from our team about launching your account-based marketing campaign.
Sina is a marketing expert who specializes in SEO, AI, and digital marketing content. With over five years of experience, she's written hundreds of pieces, spanning a variety of topics and industry niches. She loves combining her strong eye for detail and passion for storytelling in her work. You'll find her fruit picking or horse riding at the local farm when she's not writing.

WebFX provides digital marketing solutions with expert marketers, designers, and developers to increase visibility, conversions, and revenue.

Learn more
Try our free Marketing Calculator
Craft a tailored online marketing strategy! Utilize our free Internet marketing calculator for a custom plan based on your location, reach, timeframe, and budget.
Plan Your Marketing Budget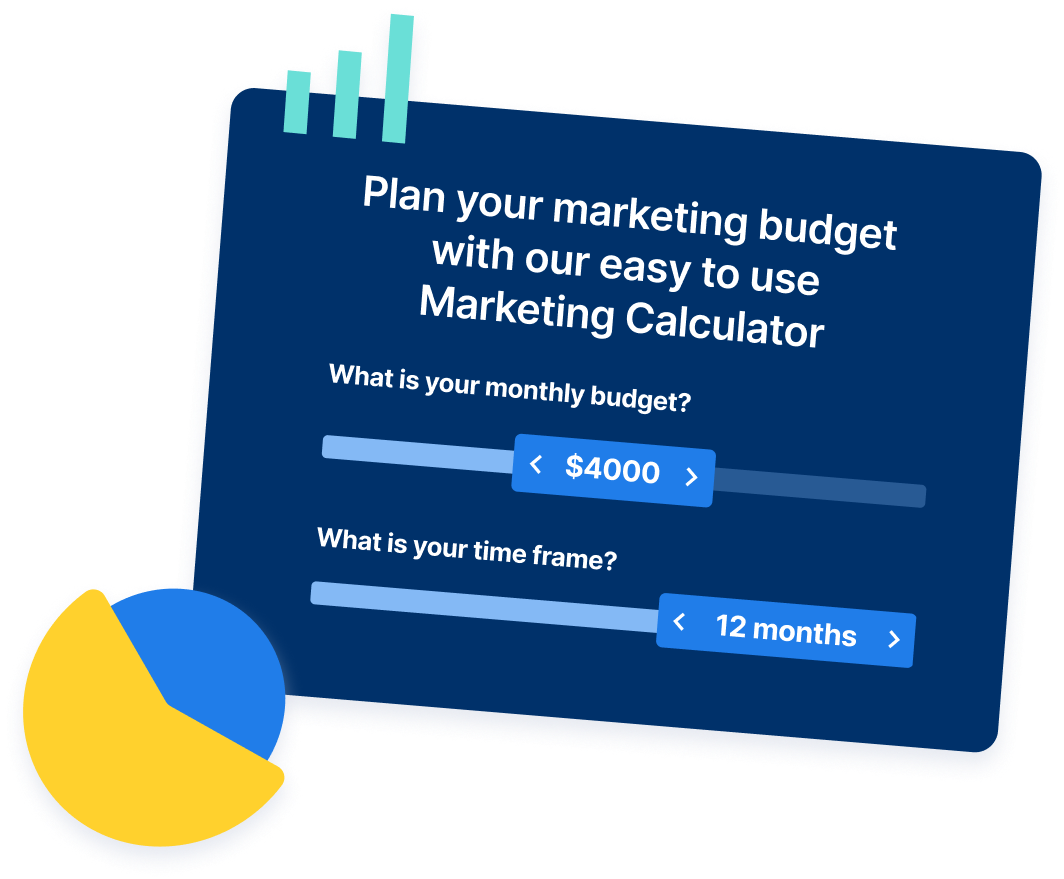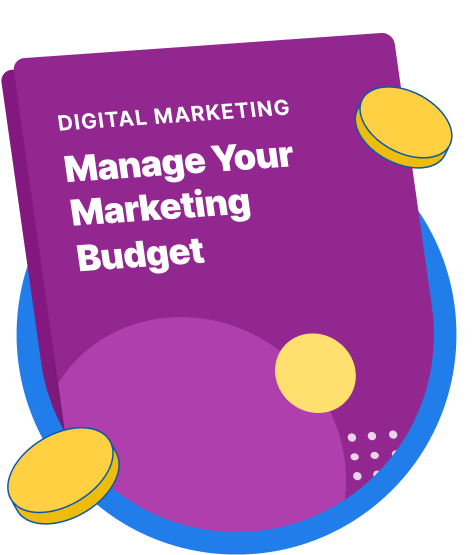 Maximize Your Marketing ROI
Claim your free eBook packed with proven strategies to boost your marketing efforts.
Get the Guide
Try our free Marketing Calculator
Craft a tailored online marketing strategy! Utilize our free Internet marketing calculator for a custom plan based on your location, reach, timeframe, and budget.
Plan Your Marketing Budget