Content marketing is one of the most valuable marketing tools in your arsenal, and we've got the content marketing statistics to prove it. Not only can great content improve your search engine optimization (SEO) ranking, but it also helps you build your business's trust, authority, and credibility. To learn more about the overwhelming benefits of content marketing, check out these 16 content marketing statistics.
Oh, and we dare you to not commit to a content marketing strategy by the end of this post! P.S. Want to get the latest and greatest tips for creating effective content? Subscribe to Revenue Weekly for actionable advice and insight on marketing your business!
General content marketing statistics
Here are some general stats on content marketing.
1. Content marketing costs 62% less than traditional marketing
You want to save money without cutting corners in every area of your marketing campaign. If you look at content marketing statistics, you'll find this gem of a stat: Content marketing costs 62% less than traditional marketing. When you invest in content marketing, you save money.
It's more cost-effective than traditional marketing methods. Cutting down on costs while targeting more interested leads is a win-win for your business!
2. Almost 75% of companies surveyed said content marketing helps boost the number and quality of leads they see
If you're still relying on traditional marketing methods to generate leads, you may want to consider using content marketing. Content marketing enables you to reach people who are interested in your business better than traditional methods. Content marketing enables you to deliver tailored information to your audience.
As a result, you reach more people interested in your business, whereas with traditional methods, you put your ad in front of a bunch of people in hopes of driving interested leads to your store.
3. 70% of companies said they actively invest in content marketing in a survey
Just 30% of businesses don't invest in content marketing. So, with that many businesses creating content for their audience, some are bound to be your competitors. Simply put, if you aren't creating content, you're falling behind the competition.
Content is extremely valuable for your audience. It gives them the information they want and builds brand recognition and trust with your company. If you aren't creating content yet, you're missing out on the benefits that 70% of businesses are already reaping.
4. About 60% of people surveyed said content marketing is either "Very Important" or "Extremely Important" to their marketing.
Of the 60%, about 38% see content marketing as "Very Important." Publishing content is critical to a successful content marketing strategy. If you want to create content effectively, you must create and publish it often.
Publishing content daily enables you to provide fresh content for both your audience and search engines. You can use a content calendar to help you stay organized.
5. 76% of marketers say they create content aimed towards the bottom of the marketing funnel, where many people convert
If you're aiming to earn conversions, content marketing is the solution. By creating content, you can increase your website conversion rates. Content marketing helps you provide your audience with the valuable information they need about your industry, products, and services — making them more likely to purchase.
Content marketing also allows you to create content for people who are in different parts of the sales funnel. So, if someone just discovers your business and is building brand recognition, you can create blog posts or videos that provide them with helpful information. For someone at the bottom of the funnel, who's closer to conversion, you can create content, like sharing a customer's journey, to help showcase why your brand is a great option.
Hearing a story from a satisfied customer can build up a prospect's confidence in your business and convince them to convert.
B2B content marketing statistics
Next on our list of stats on content marketing, let's check out some business to business (B2B) content marketing stats.
6. 84% of B2B marketers outsource their content creation to an agency
As you begin to craft your own content marketing strategy or take inventory of your current campaign, you may wonder if more B2B companies create content themselves or if they outsource it to a digital marketing company. You'll find that 84% of B2B companies outsource their content creation to another company. Since content marketing is an in-depth marketing tactic, it requires time for researching, creating, and publishing content.
With many B2B companies busy with other projects, they often outsource their content to another company — saving them exponential time and effort.
A documented content strategy is critical for driving success, whether you're a B2B business or a B2C business. If you don't have a defined strategy for creating and distributing content, you'll likely miss the mark with your strategy. Having a documented strategy can help your business succeed with your content strategy.
When you plan your content, you cover the most important topics and ensure you're delivering the information your audience wants. You'll have a more effective strategy when it's planned and documented.
8. 53% of B2Bs think their content marketing approach is moderately successful
When you look at content marketing stats, you'll find that over half of B2B marketing companies think their content marketing approach is moderately successful. That compares to 24% who think their approach is extremely to very successful, and 23% who say their approach is minimal to not successful. It gives the impression that many B2B companies find their content marketing efforts to be middle-of-the-road.
They're driving results, but they could improve to make their content strategy better. If you want to improve your content marketing strategy, consider partnering with a team of experts like WebFX. We have over a decade of experience in creating content marketing plans that drive results.
Give us a call today at 888-601-5359 or contact us online to learn more about our content marketing services!
9. Businesses that identify themselves as "Successful" with content marketing like to use Ebooks/white papers, case studies, and social media posts for their content strategy
When you create content, the goal is to effectively drive leads and conversions for your business. The most successful businesses see Ebooks/white papers as the best option for their strategy (62%), followed by case studies (47%), and social media posts (43%). If you are unsatisfied with the traffic, leads, or conversions driven by your content, it's best to work with a content marketing agency that can help you create successful, engaging pages for your website.
Over half of all B2Bs are committed to developing and creating content. Many B2B companies see the benefit of developing content and sharing it with their audience. If you haven't committed to developing content and you're a B2B company, you're likely falling behind your competition.
You need to start developing a content marketing strategy to help you drive leads to your page over your competition's page. Content creates the opportunity for you to rank in more search results, which can help you drive more leads than your competitors. Additionally, creating quality content can help you rank higher than your competition.
You'll place yourself as an industry leader and encourage more people to trust your business.
Content marketing statistics on creating content
To round out the last of our marketing statistics, let's look at some stats on creating content.
11. Content with visuals gets 94% more views than text-only content
When you create content, you want to do more than just put words on a webpage. While the information you put on your site pages is helpful, it can easily overwhelm your audience. You need to add visuals to break up the text and keep your audience engaged.
When you add images and videos to your content, not only do you keep users engaged, but you increase key page metrics like time on page, dwell time, and more — all of which help you page earn higher rankings in SERPs.
12. 84% of people surveyed said they've made a purchase because of a company's video
Videos are a valuable type of content you'll want to create for your audience. As you can see, 84% of people have made purchases after watching a brand's video. So, if you're trying to sell users your products or services, video content creation is a valuable strategy for your business.
You can create videos and integrate them on different pages of your site, like your service pages or product pages. Additionally, you can place videos in your blog posts to help explain topics further and create an element of engagement in your post.
13. The most popular forms of content include videos (72%), blog posts (69%) and research and original data (60%)
Content comes in numerous forms. Most businesses, based on these content marketing statistics, focus on videos, blogs, and original data. You'll want to use a variety of content in your content marketing strategy to keep your strategy fresh and help you appeal to users who enjoy different content formats.
14. It took 65% more time to write a blog post in 2019 than it did in 2014
This stat is one of the most important content marketing statistics you'll see. Content takes longer to write today than it did in 2014. According to research, content creators went from writing a blog post in 2 hours and 24 minutes to 3 hours and 57 minutes. So, why is this important? This content marketing stat is important because it speaks to the importance of creating well-researched and thoroughly written content.
Companies are spending more time finding quality information and writing informative content, rather than creating less informative content that is produced quicker. As a result, you may spend more time creating a piece of content, like a blog, but you're going to create content that's higher quality and engages more leads.
15. 91% of B2B marketers use social media to distribute their content
Social media is a popular and free method of sharing the content you've created with your audience. The next popular form of content distribution is a website or blog (89%), followed by email (87%). Sharing your content across multiple channels helps ensure that more of your audience sees what you've created.
To learn how to craft a social media strategy, check out our social media marketing guide.
16. 22% of businesses want to create more original content
When you look at content marketing statistics, you'll find that many businesses want to create more original content. Not only does original content help you stand out from your competition, but it can also help you be one of the first in your industry to provide information on a specific topic. Original content can also help you earn more backlinks too.
Backlinks are fundamental to improving your SEO ranking so you can drive more traffic to your page. By creating original content, more people will link to your information because it's an original source.
9 Bonus Content Marketing Statistics
Check out these bonus content marketing statistics: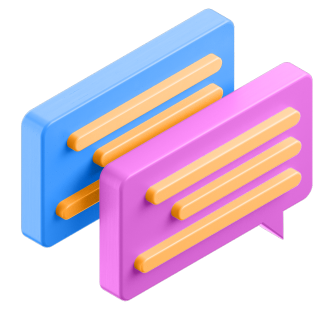 Good agencies have more than 50 testimonials.
Great agencies have more than 100 testimonials.

785+ glowing

client testimonials.
WebFX has over
See what makes us stand out
Get started with your content marketing strategy today
Content marketing is a valuable strategy for helping you grow your business online. After looking at these content marketing stats, you can see the impact of content and how it can help your business grow. Creating content can be a huge undertaking, but WebFX is here to help.
With our team of over 200 experts, we'll help you craft compelling content that gets your audience to engage with your business. Additionally, with our software, MarketingCloudFX, you can personalize your audience's experience and deliver the content they love. Additionally, this software will help you manage, and nurture leads towards conversion.
Give us a call today at 888-601-5359 or contact us online to speak with a strategist!