B2C Content Marketing Guide: How to Do Content Marketing
People search for information about your industry, products, or services every day. With business-to-consumer (B2C) content marketing, you can help people find the information they need when browsing the web. Creating content will help more people discover your brand, which leads to increased sales and revenue.
If you're a B2C business looking for a starting point to create an effective content marketing strategy, this guide is perfect for you! We'll tell you what B2C content marketing is and how you can start launching a successful content marketing strategy for your B2C company!
Need help maximizing revenue with content marketing? We have a team of over 500+ marketing experts that have driven over $3 billion in revenue for our clients in the past five years. Contact us online or call us today at 888-601-5359 to learn more about our content marketing services!
What is B2C content marketing?
B2C content marketing is the practice of creating and sharing information online that seeks to solve a consumer's problem without explicitly advertising your product or service. Content marketing helps you provide answers to your audience's questions, as well as solutions to their problems.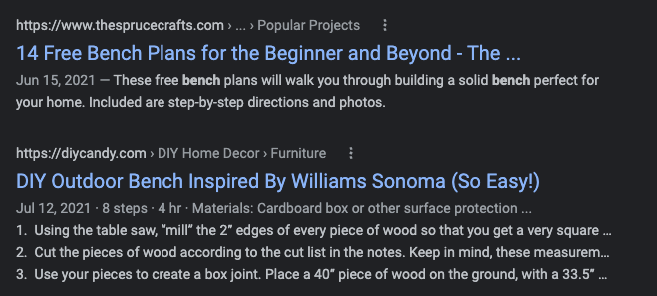 With content marketing for B2Cs, you focus less on advertising and promoting your business in potential customers' faces and more so increasing brand awareness and trust by providing solutions and resources to consumers facing a problem.
Think about it like this: Would you rather buy from a business that only publishes advertising content or from a company that produces content relevant to you and that you find genuinely helpful?
Most consumers favor the latter situation because it shows them that a company cares enough to share information that helps their audience. It makes people more inclined to check out that company and learn more about what they offer.
Creating a B2C content marketing strategy: How to start
When you develop your B2C content marketing strategy, you want to keep a few things in mind to ensure your strategy drives success.
Here's what you'll want to figure out when using content marketing for B2Cs:
1. Who you target
Your B2C business wants to attract specific customers to your website. It's important that you understand who you're targeting, so you can connect with those leads. With B2C content marketing, you need to understand who you're targeting, their pain points, and their motivation, so you can make relevant and helpful content.
When you know who you want to target with your content, you can create buyer personas. These personas help you understand valuable information about who you're targeting, like:
Demographics (gender, age)
Occupation
Income
Hobbies
Interests
Buying habits
Creating these buyer personas enables you to segment your audience into groups. Segmenting makes it easier for you to deliver relevant information to your audience, so you can keep them engaged with your business.
2. What you want to achieve with your content marketing
When you do content marketing for B2Cs, you need to have a goal in mind. You don't want to create content without determining how it fits into helping you achieve your larger business goals.
You can set goals for your B2C content marketing like:
Educate your customers about your products or services
Increase brand awareness
Increase customer loyalty
Increase conversions
When you set goals, you create every piece of content with the aim to help you reach that target.
3. What types of content to create
Once you have your audience segmented, you need to start thinking about what types of content you want to create. You can opt to:
You can create multiple types of content for your target audience. In some cases, you may even combine content, like putting a video on your blog post.
4. What topics you'll cover
A critical component of B2C content marketing is determining what topics you'll cover with your content. Generally, you want to stick to topics related to your industry. Focusing on industry-related topics ensures that you're driving relevant traffic to your website.
You also want to avoid creating content surrounding short-term fads or short-lived news. Once that fad passes or the news cycle moves on, you're left with content that people won't likely return to when the moment passes.
Creating evergreen content is best for your business because your content stays relevant over time. It doesn't rely on fads or news –– instead, you focus on creating content that stays relevant in your industry over time.
For example, a plumber writing a blog post about how dangerous dumping grease down the drain is will remain relevant over time. This content can continually drive traffic as more people search to learn how detrimental grease is for pipes.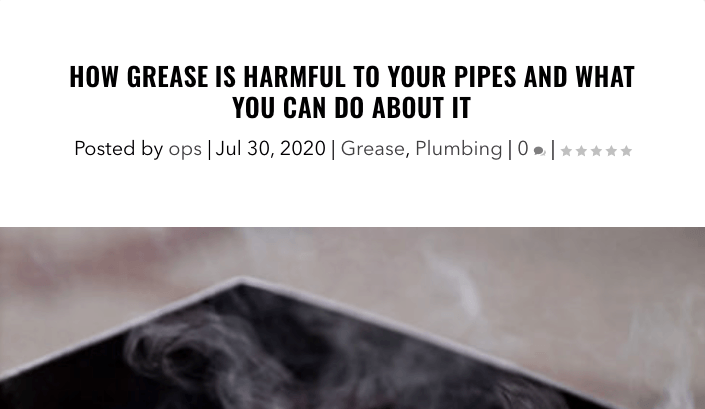 When you create your list of content topics, think about topics that provide value, remain relevant, and are of interest to your audience. You may need to look at the content your competition posts or tap into your current customers' feedback or questions to get some inspiration for content ideas.
5. How often you create content
When you create content, a key component of your success is determining how often you should create content. For content marketing to be successful, you need to create content frequently. Publishing a blog post once every three months won't cut it.
You need to publish content often to keep your strategy fresh and continually create new ways for people to find your business when they search online.
How frequently you publish content will depend upon your business and how much time you can dedicate to creating content. Generally, you want to publish content as often as possible, so you can maximize results for your business.
You may need to consider outsourcing your content marketing to a digital marketing company to help you put content out often and continually drive relevant traffic to your website.
6. How you'll measure results
When you launch a B2C content marketing strategy, it's critical that you track how your content performs. You want to ensure that your content drives the traffic and leads you desire for your business.
Tracking your content performance enables you to see where your content succeeds, and where it falls short. You can find opportunities to optimize and improve your content performance, so you can drive better results.
To determine your content's performance, you must decide what metrics to monitor to determine content success. Some common metrics businesses track include:
Time spent on page
Traffic source
Keyword rankings
By determining what metrics to track, you gain a better idea of what parts of your content strategy are actively working to help you achieve your business goals.
Want help driving more revenue from B2C content?
Creating and managing your content management strategy can be complex and intimidating. Luckily, you don't have to do it alone! With years of experience and a team of professional and experienced Internet marketers, WebFX knows how to optimize content creation to help you generate revenue.
We offer several content marketing plans that you can customize to fit your business's needs, so contact one of our experts to learn more!