The Ultimate List of Impressive Digital Advertising Statistics in 2023
Digital advertisements will account for more than 66% of the total global advertising spend by 2023. This is just one example of a digital advertising statistic that shows how essential online advertising is for increasing sales and generating revenue.
With today's technology, it's increasingly important for digital marketers to stay up-to-date with the latest marketing and advertising trends to stand out from the competition and boost the success of their business.
And one of the best ways to be in the know is by keeping an eye on the latest digital advertising statistics in the U.S. and worldwide.
Digital advertising statistics can help you evaluate the success of an online advertising campaign and how it can help you drive revenue and sales for your business.
Are you ready to get started with digital advertising? Speak with our award-winning team today to learn more about how our digital advertising services can drive revenue for your business. Call us at 888-601-5359 or contact us online to get started with your digital ad campaign.
We foster and form long-term partnerships so that your business has long-term results.
Over 90% of WebFX clients continue partnering with us into year 2 of their campaign.
Hear from Our Happy Customers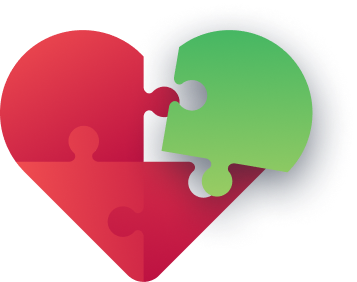 30 noteworthy digital advertising statistics in 2023
Digital advertising is a targeted advertising strategy used to market products and services to consumers through online channels such as search engines, social media, and websites.
It allows you to create targeted messages to reach and expand your audiences, improve your brand awareness, and generate leads and sales.
So how can you decide whether digital advertising is right for your business?
Digital advertising can include the following mediums:
Pay-per-click (PPC)
Mobile
Display
Video
Influencer
Social media
The statistics below will help you understand which advertising strategies are the most successful for businesses like yours and how consumers view online advertisements.
Here are 30 digital advertising statistics in 2023:
PPC advertising statistics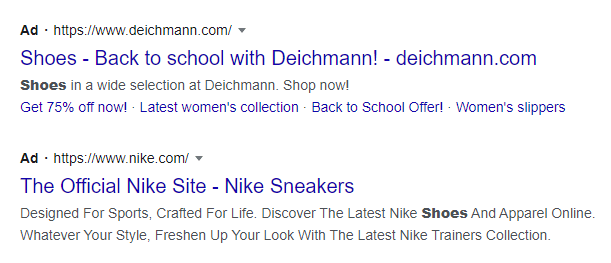 Pay-per-click advertising, or PPC, is a digital marketing strategy that allows you to place advertisements on search engine results pages (SERPs), social media, websites, and more. As the name suggests, you will only pay for these advertisements when a user clicks on your ad.
With PPC ads, you can better target your audience and generate more leads and sales by controlling which consumers see your ads and deciding how you want to target your most valuable customers.
And because PPC ads are displayed before organic search results, you can increase your chances of a user clicking on your ad and visiting your website.
PPC ads are excellent digital advertising options for boosting your revenue and increasing your visibility online.
And if that's not convincing enough, here are a few jaw-dropping PPC advertising statistics that show just how valuable paid search can be for your business:
Mobile advertising statistics
Mobile advertising allows you to market your products and services specifically to users on their mobile devices.
Mobile marketing is becoming increasingly important as more people use their phones to make purchasing decisions and browse information about products and services.
You can use mobile advertisements on mobile-friendly websites, paid search ads, social media, and mobile apps and games.
Mobile advertising can help you reach and expand your target audience, increase your brand visibility online, and help you generate more revenue for your business.
If you're not currently investing in a mobile advertising and marketing campaign, you could be missing out on tons of potential leads and sales.
Here are a few mobile advertising statistics that prove why mobile marketing is essential for your business:
View More Mobile Marketing Statistics
Video advertising statistics
Video marketing and advertising is the process of filming, editing, and sharing videos to promote your business and products to your target audience. Videos can help increase the time users spend on your website and help make your content more beneficial to potential customers.
As a result, videos can help you rank higher on the search engine results pages.
People love to watch videos, and in most cases, prefer to click on a video rather than read a block of text. You can add videos to your email and social media campaigns and incorporate videos into your written content to help entice users to visit your website.
Are you still not convinced that you should be using videos in your digital advertising campaigns? Here are a few video advertising statistics that show how videos can help drive revenue and sales for your business:
View More Video Advertising Statistics
Display advertising statistics
Display advertisements are one of the most popular forms of digital promotions. They can include banners, images, videos, buttons, and more.
Display ads are perfect for capturing the attention of your target audience and enticing them to click on your advertisement. As a result, they can help you increase your click-through rate (CTR) and conversions.
Here are some digital advertising statistics that can help you understand the benefits of display advertising: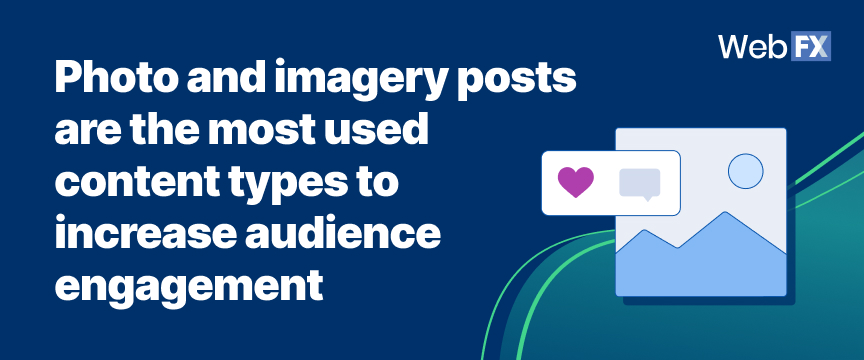 Photo and imagery posts are the most used content types to increase audience engagement
S. advertisers spend more than $50 million on programmatic digital display advertising
Ad placement and audience targeting are the top optimization tactics used by display advertisers today
Influencer advertising statistics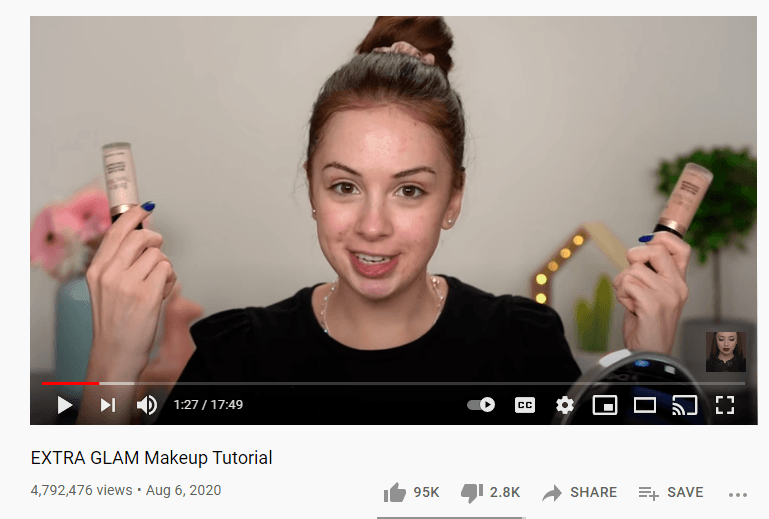 Influencer advertising and marketing is a form of word-of-mouth advertising that entails asking people whose opinions are trusted and valued by other consumers to share your message and promote your products and services.
With the increasing popularity and use of social media platforms, influencers are becoming more popular as consumers can share their opinions about brands and products with minimal effort.
Influencer advertising is a great way to promote your products and services online while increasing your brand visibility and reaching more potential consumers.
If that's not convincing enough, here are a few influencer advertising statistics to show how you can boost the success of your business: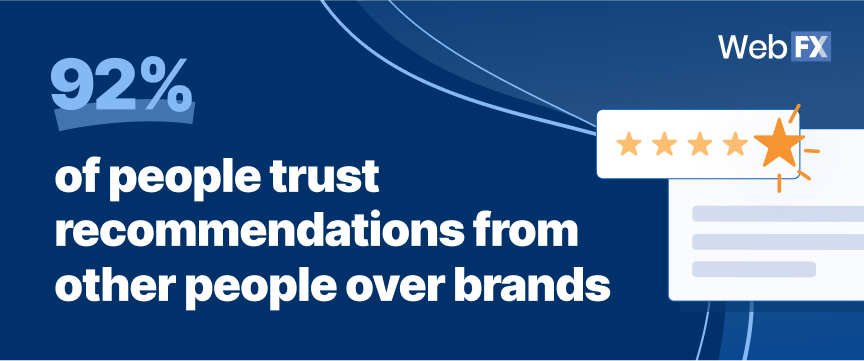 92% of people trust recommendations from other people over brands
81% of marketers say influencer advertising works
Word of mouth advertising retains customers 37% better than other methods of advertising
Social media advertising statistics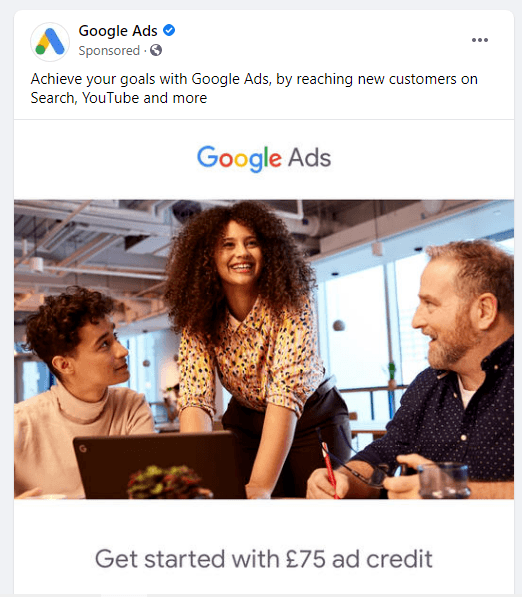 Social media advertising is a digital marketing strategy that allows you to run paid advertisements on social media platforms, including Facebook, Instagram, Twitter, and more.
Social media advertising is essential for expanding your target audience and reaching more consumers that you wouldn't usually reach. And with several options to target a specific consumer group, you can make sure your ads reach the people most likely to make a purchase.
Along with growing your audience and reach online, here are some social media marketing statistics that prove just how beneficial advertising on social media can be:
7 in 10 Americans use social media
Social media is one of the most common forms of marketing promotion, with 87% of marketers advertising on social media
74% of people use social media when making purchasing decisions
View More Social Media Advertising Statistics
Ready to learn more about digital advertising?
An effective digital advertising strategy can boost sales and revenue for your business. At WebFX, our team of experts has generated over $3 billion in revenue for our clients. With over 1000 client reviews and testimonials, we are a trusted partner for businesses around the world.
Are you ready to get started with digital advertising services? Contact us today to learn more about how we can drive results and propel your business to new heights.