Emojis are part of our daily interactions, inside and outside the office. Whether you're expressing shock (😳), joy (😁), or love (💘), emojis add a little spice to your ordinary text messages or emails. However, many marketers don't realize they can use emojis for marketing.
Marketing emojis can help you reach a wider audience and show your brand's personality. This post covers how to use emojis for marketing with examples, so you can add some color to your marketing materials.
Learn the best emojis for marketing below, and subscribe to Revenue Weekly for more marketing insights delivered to your inbox!
Don't miss our Marketing Manager Insider emails!
Join 200,000 smart marketers and get the month's hottest marketing news and insights delivered straight to your inbox!
Enter your email below:
Inline Subscription Form – CTA 72
"*" indicates required fields
(Don't worry, we'll never share your information!)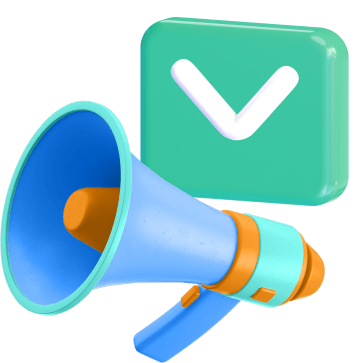 Marketing emojis 101
Before we dive into how to use emojis for marketing, let's cover a few basics about emojis and their digital impact.
What are emojis?
Emojis are pictograms, logograms, or smileys embedded in text and used on digital platforms like websites, emails, and messages. Emojis are actual pictures, not character configurations like ":)" — these are known as emoticons.
Although millennials and Gen Z have the most association with emojis, they have been around since 1999, when the Japanese artist Shigetaka Kurita created the first one — a heart. Since then, people worldwide have accepted emojis as a universal communication form.
Why use marketing emojis?
One key marketing goal is finding your target audience and connecting with them. Emojis can help you convey meaning without words.
Marketing emojis offer several benefits for companies across industries, like:
Humanizing your brand: Using emojis reminds your audience that there are people behind the social posts and emails. You can connect with them personally and encourage them to reach out.
Increasing engagement: Emojis catch people's eye and encourage them to interact with your post. In a text-heavy environment, an emoji can help people pause and read your posts.
Meeting character limits: Sites like Twitter have specific character limits that you can't exceed. Using emojis can make your message more appealing, all while being concise.
Creating unique promotions: While you can stick to the regular emojis, you can also create custom emojis for a campaign. Users can try out your emojis and connect with your brand directly.
We don't have to trust our gut on emojis — the research backs us up. Here are a few quick stats on emoji use on various digital platforms:
Regardless of your industry, you can make emojis work for your brand and style.
Emoji marketing examples — how marketers use emojis
Now that you have some emoji facts, you might be curious how marketers implement them. The beauty of emojis is that you can add them to many marketing channels.
For example, NYX — a popular makeup company — added some relevant emojis to this tweet to complement the blush-heavy color palette.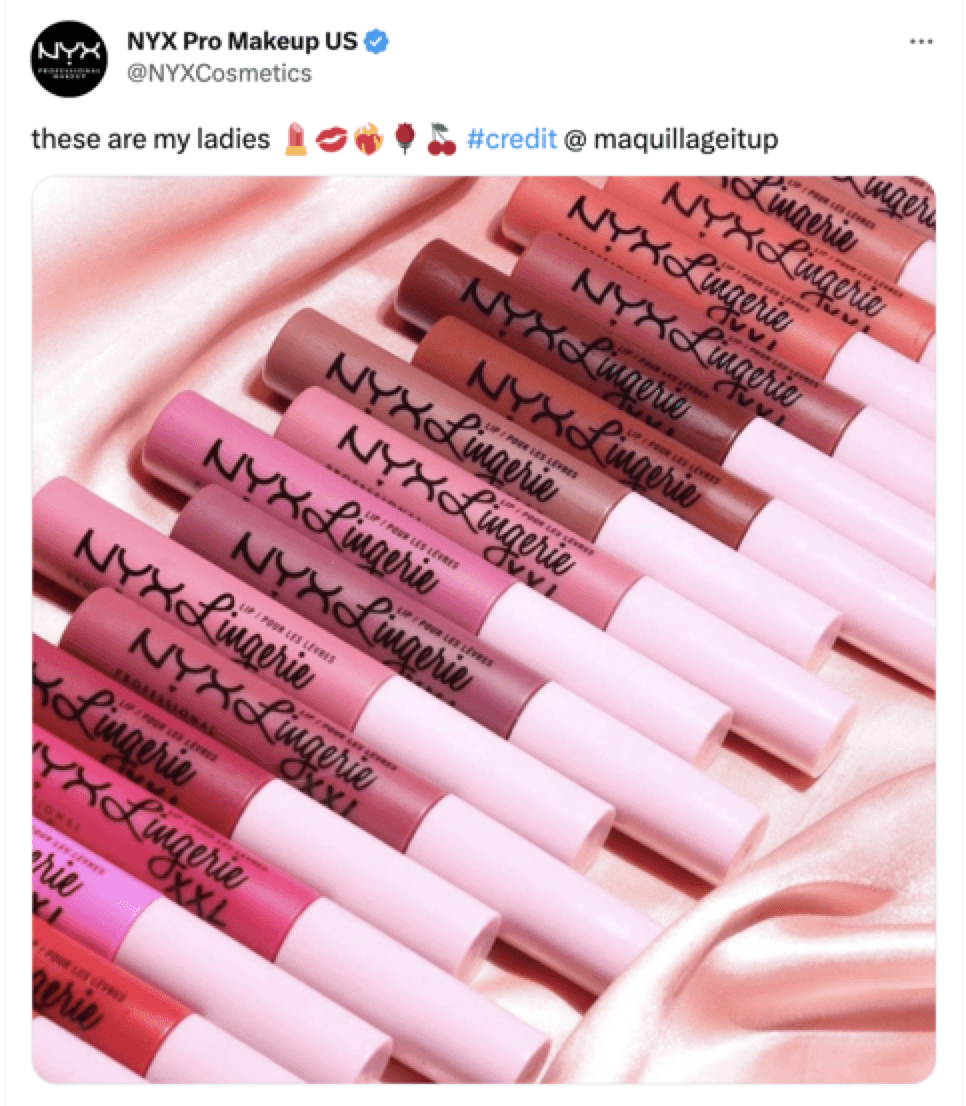 You can also use emojis to encourage people to interact. On world emoji day, Pure Organic created this post. They encouraged people to comment the first letter of each emoji to reveal a phrase (pure joy!):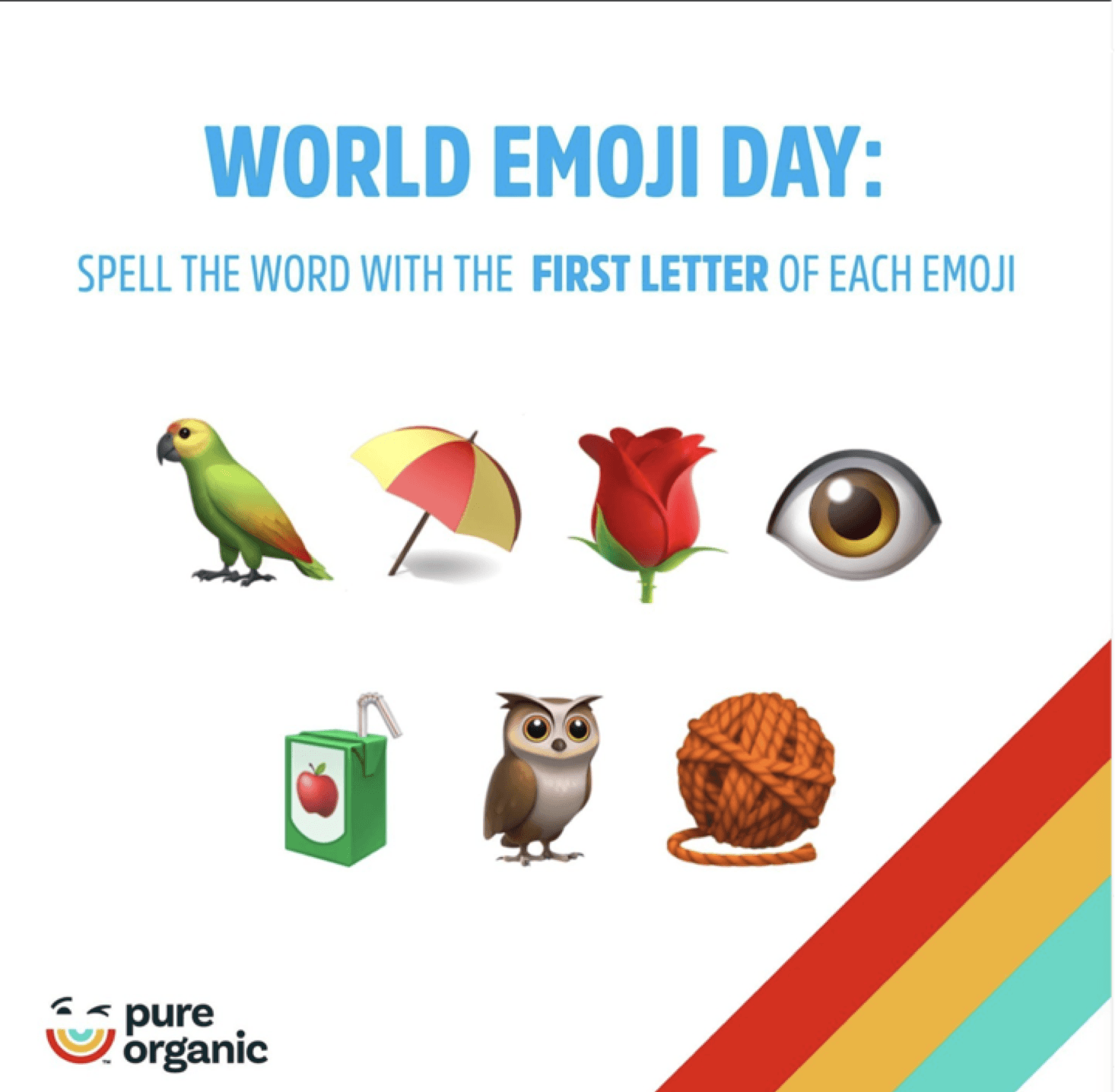 Let's not forget about emails. This email from Barnes & Noble is more likely to catch your eye with a stop sign:

Regardless of what channel your audience prefers, you can find a way to add emojis that improves engagement and makes a statement.
How to use emojis for marketing
With so many ways to use emojis, it can seem overwhelming. However, there are plenty of tips and tricks to help you get the most out of each one.
1. Find where your audience is
You must outline your target audience to find out what platforms they are using. If you know your audience is mostly younger millennials, you'll find them on Instagram — 67% of adults between the ages of 18–29 in the U.S. use Instagram.
From there, you can start crafting posts with emojis. If you are using the wrong platform, no one will see your posts, let alone your newly added emojis!
2. Emphasize points, don't replace text
You should only use emojis to compliment the point you make in your text. You wouldn't want to replace integral text with emojis — that could lead to confusing messages and lost sales.
Don't: "Take 25% 📴🫵🏻 next 💰💄"
Do: "Take 25% off your next lipstick purchase 💄✨"
Think of emojis like a garnish rather than a main ingredient. While they can be attractive and fun, you need to make sure your main point is still clear.
3. Be consistent
If you want to add emojis to your marketing, you must add them across multiple channels. For example, if you don't have any emojis on any other area of your site or social media, your viewers might be confused when they see an emoji in your email subject line.
Be sure that you keep your emoji use consistent across the board, whether that's sometimes, never, or always adding them!
4. Don't overdo it
Above all, the most important step of using emojis for marketing is not overdoing it. Only use emojis when they fit, and be careful of using too many. Using too many can be distracting and make it seem like you don't have confidence in your messaging.
The best emojis for marketing
Need a little inspiration for what emojis are best for your company? We can help!
Here are the eight best emojis for marketing (and what they mean) that you can start adding to your posts immediately:
😂 — This classic laughing emoji resonates with all.
😭 — The double-stream of tears emoji doubles as a laughter emoji
❤️ — Show a little love with the red heart emoji.
🔥 — Is something spicy? Cool? Fun? The flame captures it all.
😍 — Use the face with heart eyes emoji to show what you're currently loving or obsessed with.
🥺 — This face can either be a way to show support or worry.
🥰 — Another heart-related emoji, this face shows affection and fondness.
✨ — These sparkles are a great catch-all to add a little magic or pizzazz to your posts.
Any emoji related to your product or service works, too. If you're a restaurant, lean into the food emoji selection. 🍔 As long as you stick with your brand, you'll connect with your readers and catch their eye.
Not happy with your social media engagement?
We've got just the blog post for you.
Read the Blog Post & Watch the Video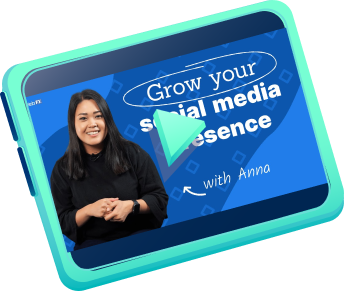 Level up your marketing emojis with the experts 🚀
Want to learn more about using emojis in your marketing plan? 👀 WebFX can help! As a leading digital marketing agency, we create marketing materials that encapsulate your brand voice — emojis included.
Our comprehensive services include everything from content marketing to email management. So far, we have driven $3,021,182,299 in revenue for our clients, and we can do the same for you!
First, check out our free emoji cheat sheet to start adding your favorites to your materials. Then, call 888-601-5359 to speak with a strategist about how we can drive revenue for your company!
How is your website's SEO?
Use our free tool to get your score calculated in under 60 seconds.
Get posts by email
Join 200,000 marketing managers and subscribe to Revenue Weekly!
"*" indicates required fields
WebFX Careers
Join our mission to provide industry-leading digital marketing services to businesses around the globe - all while building your personal knowledge and growing as an individual.