The goal of your online marketing campaign is for people to buy from you, but that requires them to first come into contact with your business via your marketing efforts. Search engine optimization (SEO), for example, can help you rank highly in search engines, which exposes your company to more potential customers.
If you find yourself asking, "How can I improve my visibility on Google?" there are many different ways to improve Google rankings, including:
Read on to learn more, and then subscribe to Revenue Weekly — our email newsletter — for more digital marketing tips from the agency with over 25 years of experience!
Meet WebFX:
Your world-class, tech-enabled marketing agency with over 1.6 million hours of combined expertise.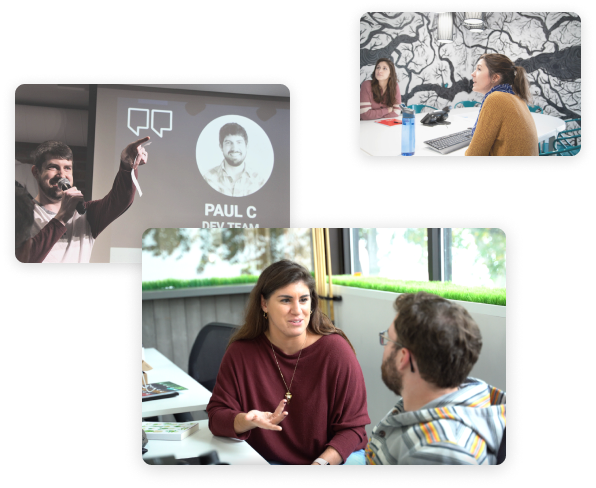 7 expert methods to help you improve Google visibility
If you're wondering, "What can I do to improve my visibility on Google?", this is the post for you. Below, we've outlined several of the best available methods for boosting your rankings in Google. Learn how to improve Google visibility for your business in these seven ways!
1. Target long-tail keywords
One of the first steps in any SEO campaign is to begin targeting specific keywords in Google. When you incorporate keywords into your web content, it tells Google where that content should rank. But some keywords are better than others. Specifically, long-tail keywords — those that are several words long — are some of the best ones you can target.
Due to being longer, they carry two major benefits:
Specificity:

Long-tail keywords are more specific to particular audiences.

Competition:

Long-tail keywords come with less competition since fewer businesses are trying to target them.
You can still target some short-tail keywords, but focusing mostly on long-tail keywords is an excellent way to improve Google rankings.
2. Satisfy user search intent
Whenever users discover your content in Google, they find it by entering a specific query. If your content doesn't give them what they're looking for, they won't stick around. So, to maintain your traffic, you need to write content that satisfies user search intent. The best way to optimize for search intent is to see what's already ranking for a given keyword.
Based on what you find, you can get a good feel for what users want when they look up that keyword. Then you can write your content to satisfy that search intent.
3. Set up your Google Business Profile
Content on your website isn't the only way to rank in Google. You can also drive your SEO efforts through Google's platforms, most notably Google Business Profile. Google Business Profile is a platform where businesses can create profiles featuring basic information about themselves. Those profiles then appear in local 3-packs for relevant searches.
So, when you create a profile for your business, you have a shot at dominating local searches.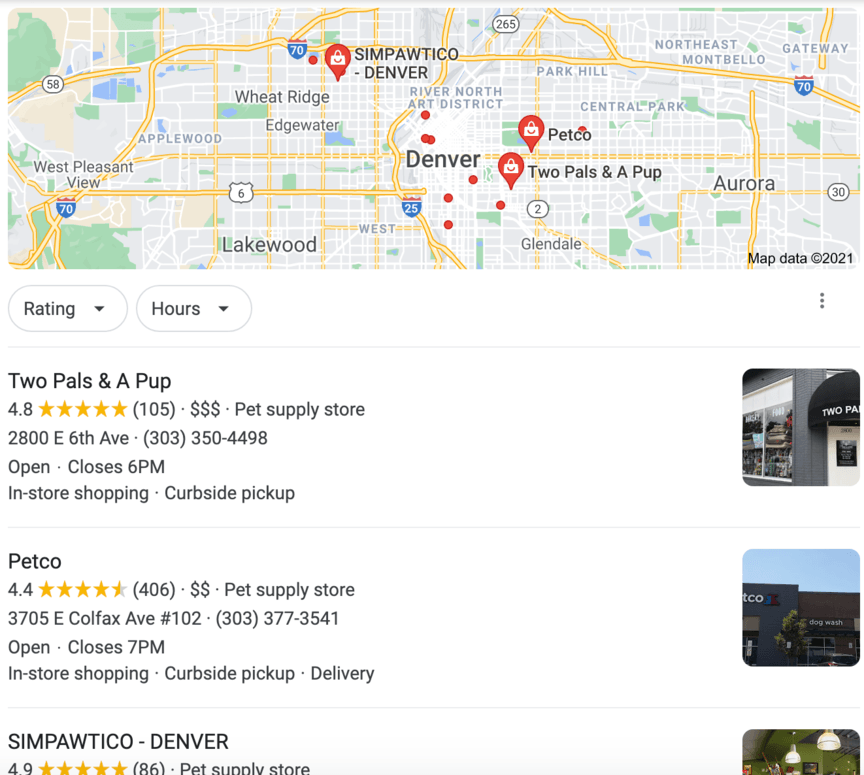 You may already have an account associated with your business, in which case you can claim it by providing proof of ownership for your company. From there, you can fill out all the available information about your business and start appearing in relevant local search results.
4. Improve your page load speeds
When users visit your site, they expect it to load quickly. In fact, 83% of users expect pages they visit to load in three seconds or less. If your site fails to meet those expectations, most people will immediately hit the "back" button, causing you to lose out on traffic and go down in rankings. To improve Google rankings for your site, try boosting your page load speeds.
There are several ways to help your pages load faster, including:
Minifying code

Caching web pages

Compressing images
When you follow each of the above steps, you'll speed up your site significantly, helping you retain more traffic and improve your overall brand visibility.
5. Use responsive design
Did you know that over 50% of all Internet traffic comes from mobile devices? Furthermore, Google ranks sites based on their mobile format, not their desktop one. So, if your site isn't mobile-friendly, you won't only miss out on most traffic — you likely won't rank at all. To ensure that you rank highly in the search results and remain clearly visible to users, implement responsive design on your site.
Responsive design is a format where pages change their layout to fit the screen they appear on, be it a computer or a phone.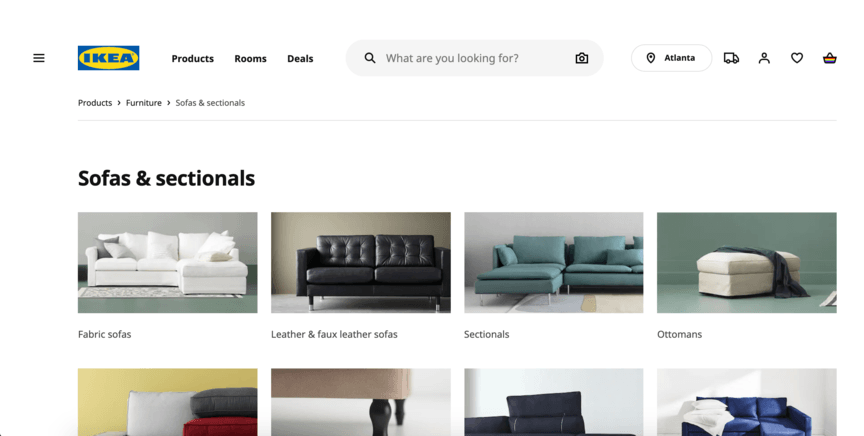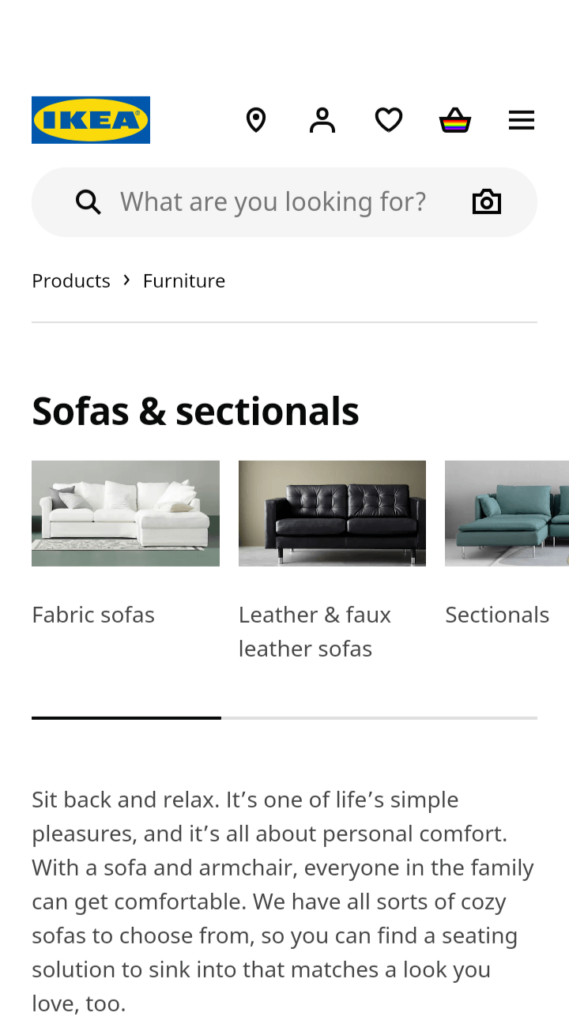 Using responsive design will make your site mobile-friendly, boosting its place in rankings and allowing you to retain more traffic.
6. Integrate links
Links are one of the best available tools for SEO. There are two kinds of links you can benefit from:
Internal links:

You can create

internal links

on a page by linking from it to other pages on your site.
Backlinks:

Backlinks

refer to when third-party websites link to your content.
Internal links are useful because they help you keep traffic on your site longer — a user might start on one page, but then follow a link to a different one to keep reading. Backlinks, meanwhile, help promote you in search results. When reputable sites link to you, Google sees you as reputable too, and ranks you higher. To earn backlinks, find broken or outdated links on reputable sites in your industry. Then recommend that those sites replace the old links with new ones to your content.
7. Launch a Google PPC campaign
While all the tips on this list so far have focused on SEO and how to rank in Google organically, there's also one additional option for appearing in search results: Paid search ads. In Google Ads, you can set up pay-per-click (PPC) advertising campaigns to target particular keywords. Whenever someone searches for a keyword you bid on, you have a shot at your ad appearing at the very top of search results, where it can easily catch users' eyes.
You can boost your ads' chances of appearing by adjusting your bidding strategy and earning a higher Quality Score (Google's assessment of your ads' overall quality). The great news is, you only have to pay for your ads when people click on them!
93% of WebFX customers are extremely satisfied with their digital marketing results.
"Working with WebFX, everything is very organized and strategic. We're only a year into our partnership, and our expectations have definitely been met."

View More Client Testimonials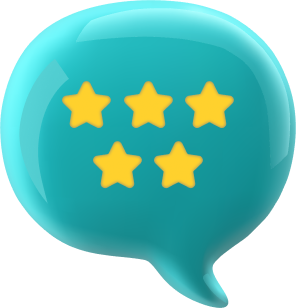 WebFX knows what to do to help you rank in Google
Now that you know what it takes to improve Google visibility, it's time to start putting that information into action — and WebFX would love to help you!
With over 1020 client testimonials, we're the agency businesses trust to drive stellar SEO results. With our SEO services, you'll get help optimizing your campaigns for each of the tips listed above and more. Furthermore, you'll be assigned a dedicated account representative to work closely with you on every aspect of your campaigns. To get started with us, give us a call at 888-601-5359 or contact us online today!
WebFX Careers
Join our mission to provide industry-leading digital marketing services to businesses around the globe - all while building your personal knowledge and growing as an individual.