Discovering that your search engine optimization (SEO) rankings dropped can be scary. But don't panic! There's a lot you can do to recover from an SEO rankings drop.
To help quell your fears, in this post, we'll break down what to do after an SEO rankings drop into manageable steps. We'll also discuss some of the most common reasons for a drop in search rankings and what you can do about it. At WebFX, we have lots of experience with creating and implementing results-driven SEO strategies.
We've even been named the world's top SEO agency by Clutch. Explore our SEO services page or contact us to learn more.
We don't want to tell you about the work we do, we want to SHOW you.
View Our Portfolio

We've built over
1,100
Websites
in a variety of industries.
Common reasons for SEO rankings decrease
To help determine the reason for your drop in ranking, ask yourself the following questions.
1. Did you make any changes recently?
If you recently made changes to the pages affected by the rankings decrease, your alterations could be the reason for the drop. Making structural changes to your site, migrating to a new server, or making other significant changes can impact your rankings. Your Google rankings may drop dramatically if you don't have proper 301 redirects in place.
301 redirects inform Google of your page's new address and tell it to index the new page rather than the old one. It ensures that you don't get penalized for duplicate content. If you're making changes that require a 301 redirect, make sure that you also update your XML sitemaps, links, and canonical tags.
Smaller changes could affect your rankings too. For instance, if you added a lot of videos and images to a page, they might slow down your page, causing users to click away before the page loads. This user behavior tells Google that users didn't find the page useful and may lead to lower rankings.
You can check whether changes slowed down a page and get recommendations for improving your page speed using Google's Page Speed Insights tool. The tool will give you a report that looks like the following, along with recommendations: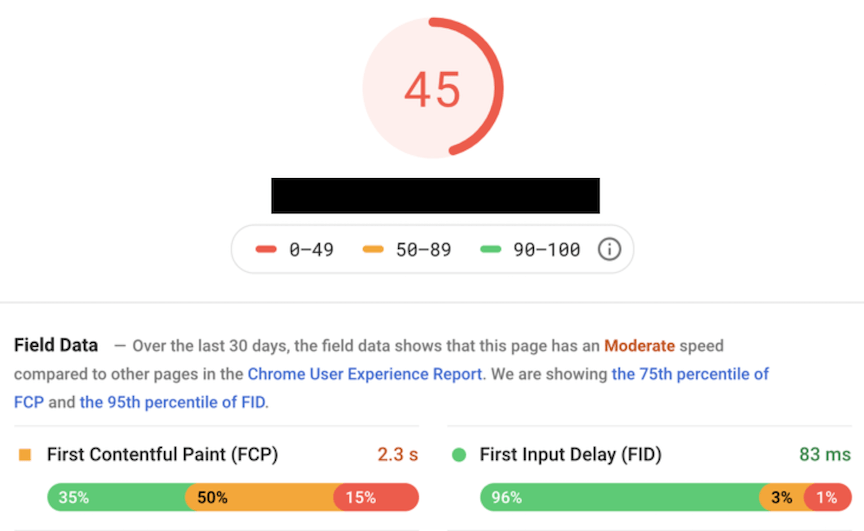 2. Did any errors or accidental changes occur?
If you didn't intentionally make any changes recently, the issue could be accidental changes or technological errors. Someone may have, for example, accidentally deleted text or formatted your robots.txt file incorrectly, resulting in Google not indexing certain pages. If you discover accidental changes, simply revert them, and you should gain back your rankings.
Also, check for errors in your server logs that may make your site temporarily unavailable or cause other issues. If these factors cause long-term or recurring issues, they may hurt your rankings. You may need to move to a new service provider or hosting package.
3. Did you lose links?
Backlinks are one of Google's top ranking factors, so if you lose a significant number of links, you might find that your Google ranking dropped dramatically. To check whether a drop in links is the issue, consult the lost links report in a tool like Ahrefs or Majestic. The Ahrefs report shows how many links a site gained and lost over a given period.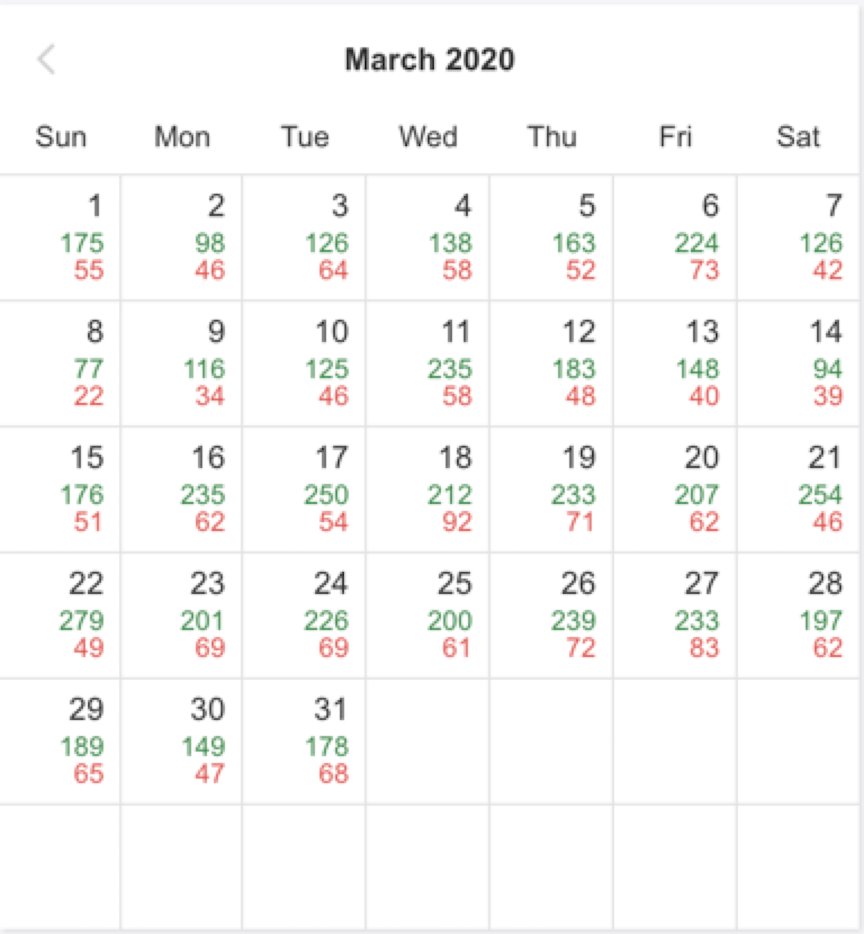 It also shows you which links you lost and why you lost them, such as for a broken redirect or a removal.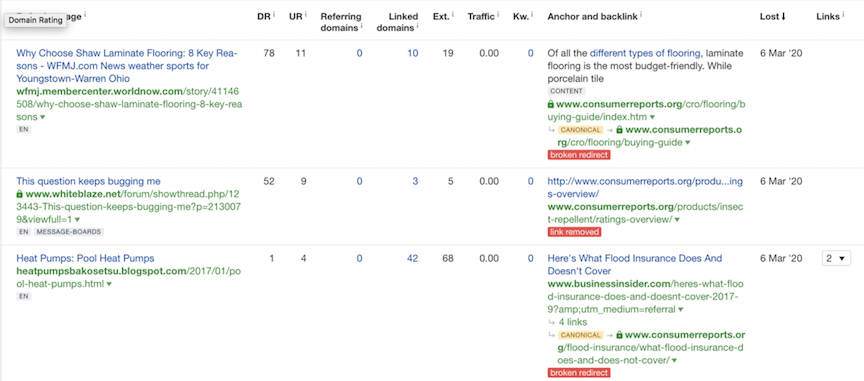 If you find that you did lose links to the affected page, you need to determine why. One strategy is to ask the linking site to replace the links they removed.
If they removed the links accidentally, such as during a site update, they may replace them if you let them know about it. If a site replaced a link to your site with a link to a competitor, assess the competing site. Figure out how you can make your page better to try to win the link back.
4. Did your competitors make significant changes?
Another potential cause is that a competitor made changes to their site that pushed it above yours in the rankings. This issue is more likely to affect a small number of your pages, rather than your whole site. If you believe competitor changes caused your decrease in rankings, analyze the results that are now ahead of you in search results.
See what they do differently, and then update your content to make it even better. Monitoring your competition can help you determine what changes they make and help you respond more quickly and accurately if a competitor overtakes your ranking in search results.
5. Did Google issue you a manual penalty?
If your Google rankings dropped overnight, check whether you received a manual penalty. Google issues manual penalties against sites it believes are using techniques that go against its webmaster quality guidelines. These penalties can lead to lower rankings or even a complete site de-indexing.
Some sites that receive manual penalties are purposely trying to cheat the system, but others may have accidentally broken a rule. To see if you received a manual penalty, go to the Manual Actions report or the message center in Google Search Console. The Manual Actions report will describe the reason for the penalty, the pages affected, and steps for how to fix the issue.
Here's where you can find the Manual Actions report in Google Search Console: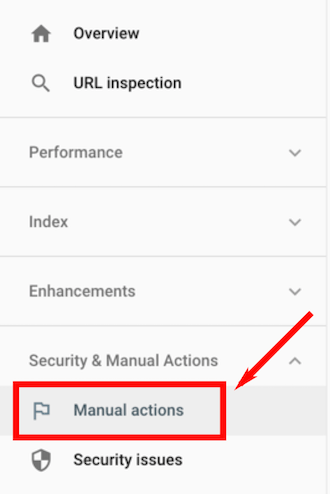 Once you've fixed the issues, submit a reconsideration request. If Google believes you fixed the problems, they'll remove the penalty.
6. Did Google update its algorithm?
Another potential cause is that Google updated the algorithm it uses to determine search rankings. Google continually updates its algorithm and occasionally rolls out larger scale updates. Check SEO news sources and connect with SEO experts on social media or elsewhere to look for news about recent algorithm changes and Google rankings that dropped overnight.
These sources can provide you with information about the changes. Based on your research, update your strategies to align them with Google's new criteria. If you don't find any clear SEO problems, you may just need to wait a few weeks for your rankings to bounce back.
4 steps to dealing with an SEO rankings drop
What do you do if your Google rankings dropped overnight?
What if your site or certain pages just aren't ranking as well as they used to rank? Here are four steps to dealing with an SEO rankings drop.
1. Verify that your rankings dropped
Sometimes, an apparent SEO rankings drop is just a glitch in a ranking tracker tool or a temporary change that will naturally correct itself relatively quickly. It's worthwhile to make sure the decrease is real and something you should take action on to fix. Here are some steps you can take to verify that your rankings dropped:
Check several tools: Try checking your ranking's data, as well as your organic traffic data, in several tools, including Google Search Console and Google Analytics. If only one tool is showing an SEO rankings drop, it's likely just an issue with the tool that's showing the drop.
Assess the length and depth of the change: Check how long your rankings have been lower than usual to ensure it's an actual drop and not just a temporary change. Compare the change to your typical week-to-week and daily fluctuations.
Consider external factors: Consider whether an external factor might have caused the drop, such as a holiday weekend.
If the drop is only showing up in one tool or might be temporary, just keep a close eye on your rankings over the next few weeks. If the decrease seems real and like something you should take action on, move on to the next step.
2. Determine the cause
Next, ask yourself, "why are my website rankings dropping?" To fix the issue, you need to know the cause. The reason for the drop in rankings likely falls into one of three categories.
Changes you made: Investigate recent changes to your site, including intentional changes and potential errors.
Changes Google made: Check for recent changes to Google's algorithm, as well as any manual penalties Google may have issued you.
Changes your competitors made: SEO is a constant battle for the top spot. Did a competitor make a change recently that might have significantly boosted their rankings?
3. Correct the issues
Once you have a theory of what caused the Google rankings to decrease, you can work on correcting the issue. If it was due to a change you made, you can likely revert the change and recover your rankings. For dropped rankings due to Google algorithm change, you'll have to adjust your strategy to match Google's new criteria, or you may need to wait it out to see if your rankings bounce back.
If the drop was due to a change by a competitor, you'll have to make your page even better to outrank them again.
4. Monitor your rankings for improvements
Once you've taken action to correct the issue, keep an eye on your rankings to see if they improve over the next several weeks. If you don't see an improvement, you may need to go back to step two and reevaluate what caused the rankings to decrease. Don't forget to continue monitoring your rankings even after you see an improvement.
This constant monitoring will help you catch any future issues early.
WebFX can help you recover from an SEO rankings drop
A significant SEO rankings drop can be frustrating, but determining the cause of the decrease and correcting the issue can help you win your search results position back. If you need help recovering from an SEO rankings drop, look no further than WebFX. We have over 25 years of experience and more than 500 digital marketing experts who are ready to help you restore your organic traffic — and even take it beyond what you had before the SEO rankings drop.
To learn more about how we can help you recover from an SEO rankings drop, improve your overall SEO, and increase your revenue, browse our SEO services page or contact us today!
WebFX Careers
Join our mission to provide industry-leading digital marketing services to businesses around the globe - all while building your personal knowledge and growing as an individual.