Addiction treatment centers are the cornerstones of personal rehabilitation. They're places of hope, reconciliation, and fresh starts, and they have the potential to build someone from their personal rock bottom and point them in the direction of greatness.
Whether the futures of your rehabilitated clients lie in sales, engineering, entrepreneurship, or the arts, they'll never realize it if they're held back by their addictions. That's why they need you.
We know that at WebFX because we've spent a lot of time working with rehab centers and learning the best ways to help them help new clients.
Call 888-601-5359 to speak with a strategist about digital marketing services from WebFX, or keep reading to learn more about the channels you can use to reach more clients for your addiction treatment center.
Good agencies have more than 50 testimonials.
Great agencies have more than 100 testimonials.
WebFX has over 1000+ glowing client testimonials.
See What Makes Us Stand out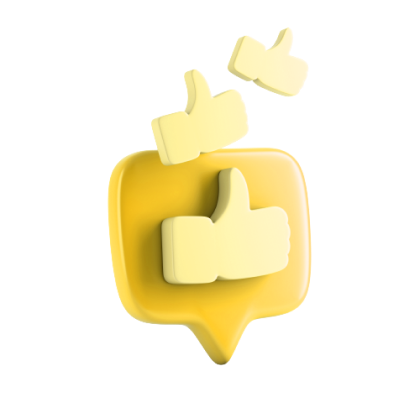 1. SEO for rehab centers
Search engine optimization (SEO) is the process of improving your website so that it ranks better in Google search results. SEO includes several different steps that every rehab center should follow for a successful marketing campaign.
Optimizing your site begins with keyword research. That means you use a platform like Google Keyword Planner to discover the different keywords that people use to research your industry. It's important to know those keywords so you and your audience use the same language to communicate, which makes it easier for them to find you.
Then, use those keywords on different pages of your website, focusing on one primary keyword for each page. This will help your individual pages rank whenever someone searches for a keyword that's specific to your niche, and you can grab their attention instead of letting them go to your competition.
Beyond keywords, SEO also includes intuitive site design, efficient HTML coding, compressed images, embedded videos, and more. When you use all of these qualities together, you create a strong Internet presence for your addiction treatment center that is sure to attract new clients.

Hear What It's Like to Work With WebFX!

"WebFX has worked diligently to learn our business and has been successful and continuously upgrading search engine optimization results. Their passion for getting results shows."
Addiction Treatment Center
2. Content marketing for rehab centers
Content marketing is the process of creating individual pages or blog posts that provide in-depth information on a single topic. Content marketing is effective for two main reasons:
It expands the reach of your website to include more keywords.
It shows readers that you're an authority in your industry.
Some people consider content marketing to be a part of SEO, but it's become so important that the two concepts deserve to be discussed separately.
Informational pages
Creating content doesn't have to be complicated. After you've researched your keywords, choose which one you'll write about first, and then create an informative or useful page around that topic.
These pages should go in-depth, hovering around at least 1000 words each, so that you can explain key concepts to your potential clients. The more information you give them, the more they'll recognize that you know what you're talking about, and the more likely they'll be to trust you. That trust is essential, especially in an industry as personal as rehabilitation.
Blogging
You can also use keywords when you create new blog posts, which are usually more informal than in-depth pages. Blog posts are a great way to regularly update your site with content so potential clients know when to check your site for new information and search engines can see that you're maintaining an active web presence.
Blogging is a specific part of content marketing that requires a lot of attention and dedication to perform well. Posts work best when they're scheduled evenly throughout a week, and it pays to decide your topics far in advance. This gives you the chance to work ahead of schedule, so you never have to worry about writing posts when there are more important issues to handle.
Blog posts don't need to be as long as your pages, but research shows that longer posts perform better in search engines than shorter ones. With that in mind, it's in your best interest to go into as much detail as possible about your targeted keywords so potential clients can find you.
3. PPC for rehab centers
Pay-per-click (PPC) is a form of advertising that allows businesses to display ads on a website like Google, but you only pay when a user clicks on your ad. Google has its own PPC platform, called Google AdWords, which allows your website to display above or beside organic listings for a small fee. It's easily the most popular PPC network in the world, and it gives you the opportunity to reach potential clients before your SEO strategy starts showing results.
AdWords works on an auction system that runs every time someone performs a search. You set the maximum dollar amount ("bid") that you're willing to pay per click, and your ad may or may not show up depending on your competitors' bids. If you bid more than them, then you have a great chance of showing up at the top of the list of ads. If your bid is lower, then you'll show up somewhere in the middle or bottom.
The important thing to remember about PPC is that you don't pay anything for your ad to display. The impressions that an ad makes on Google are totally free, and you only pay if someone clicks your ad.
So when someone chooses your ad, you have a chance to convert them into a client. If they don't, you don't pay a dime.
PPC gives you a lot of opportunities to grow when you use it with content marketing and SEO. While you're working to get your website to rank in organic search results, you can use PPC to target your more difficult keywords. You pay for a handful of clicks now to bridge the gap between making your content and having it rank well, which helps attract clients while you're still building your online reputation.
Once you're established, you can also use PPC to reach people who search for the highest-competition keywords in your industry. If that's the case, a strong, ultra-targeted PPC campaign could be worth the extra spending to generate leads from those high-traffic, high-converting searches.
Keep in mind when you plan to use PPC as a rehab marketing strategy, you'll need to become LegitScript certified. This certification process vets all rehab center ads to ensure that they're not scamming those seeking treatment. You'll need to apply for certification if you plan to advertise on Google or Facebook.
4. Google Business Profile for rehab centers
Registering your treatment center with Google Business Profile is one of the most effective ways to reach local searchers. It helps your rehabilitation center show up in the results of location-based searches so potential clients can see that you're close to them. You can also use it to list your rehab center's name, address, phone number, and office hours to give essential information in one convenient location.
The key advantage of Google Business Profile is mobile search. Mobile searches account for nearly 50% of all searches, and most of those are for local businesses. So when someone's on the go, and they research rehab centers on a smartphone in your area, you can show them that you're the most convenient solution.
When you use Google Business Profile with the other strategies on this page, you have a huge opportunity for success in search engine results pages. That's because your SEO and content marketing initiatives will help your pages rank well in organic results, your PPC campaign will help you display for competitive keywords, and your Google Business Profile account will help you reach local searchers.
All in all, that means you're taking up three spots on a search results page, and that's three spots that you deny your competitors.
5. Email marketing for rehab centers
Email marketing is the process of sending messages to interested leads to encourage them to come back to your website and convert. It's one of the best forms of lead nurturing, and it can make the difference between someone abandoning your site or becoming a paying client.
It's important to note that email marketing is not spam. Email marketing only engages people that want to hear from you. You make sure they want to hear from you by asking for their name and email address via "opt-in" subscription forms so you never bother people with unsolicited messages.
You can integrate opt-in marketing strategies like form fields, pop-unders, pop-ups, and more on any page of your site. In fact, if you use them on multiple pages, then you can see what page convinced a lead to subscribe, and that means you can more accurately nurture that lead. For example, if someone gave you their email address on a page about your treatment methodology, you can send them follow-up messages about your treatment and its success to keep their focus on you.
One of the keys to email marketing is making it easy for clients to unsubscribe from your messages. While it may sound counterintuitive, it's actually beneficial for you and your recipients. If someone doesn't want to hear from you anymore, then they aren't a qualified lead. And if you keep sending them unwanted messages, you'll develop a reputation for spam. You might as well let them go.
In addition, email marketing is also a great opportunity for A/B testing and optimization. You can use email to see what subject lines get the most people to open your messages, what kind of body text keeps them engaged, and what links make them return to your site. With all of that data, you can optimize your emails to get the best possible results every time you send them.
WebFX specializes in addiction treatment center marketing
If you're too busy running your addiction treatment center to manage an entire marketing strategy, WebFX is here to help! Our talented team of Internet marketers knows how to make your rehabilitation center stand out online so you can get more business and help those who need it most. When you partner with us, we believe that your success is our success, and that's why we'll work hard for you.
Are you ready to get more clients for your addiction treatment center? Contact us today to create a marketing strategy for your unique needs!
Earn a 20% greater ROI with WebFX