Most consumers do a lot of research before they decide to buy high-value items like cars. In fact, 92% of car buyers do their research online before they make a purchase, making it crucial for automotive companies to have a solid digital marketing strategy.
If you're looking for automotive marketing ideas to increase awareness about your business, generate high-quality leads, and win more customers, you're in the right place. This page will discuss marketing strategies for automotive industry companies.
You can also check out our library of free guides. Download marketing strategy PDFs that can help grow your automotive business.
7 automotive campaign ideas that drive revenue
Here are some automotive marketing ideas you can implement:
Let's go through each one:
1. Drive traffic to your website with SEM
Any business will benefit from ranking high in search engine results pages (SERPs) for relevant queries. Did you know that 95% of search traffic goes to the first page of SERPs?
By having your website on the first page of a relevant search query, your website is likely to get clicked, resulting in an increase in awareness, web traffic, and possibly conversions. Having a two-pronged SEM approach will help automotive businesses reach the top of SERPs:
Here's how you can use both for your automobile marketing strategy:
Local SEO
Local SEO is a strategy that focuses on improving your rankings in local SERPs. As a result, more people can find and visit your business. There are several optimizations you can perform to rank high in local searches:
SEO takes time. You will, however, reap the long-term rewards of an optimized and useful website for users.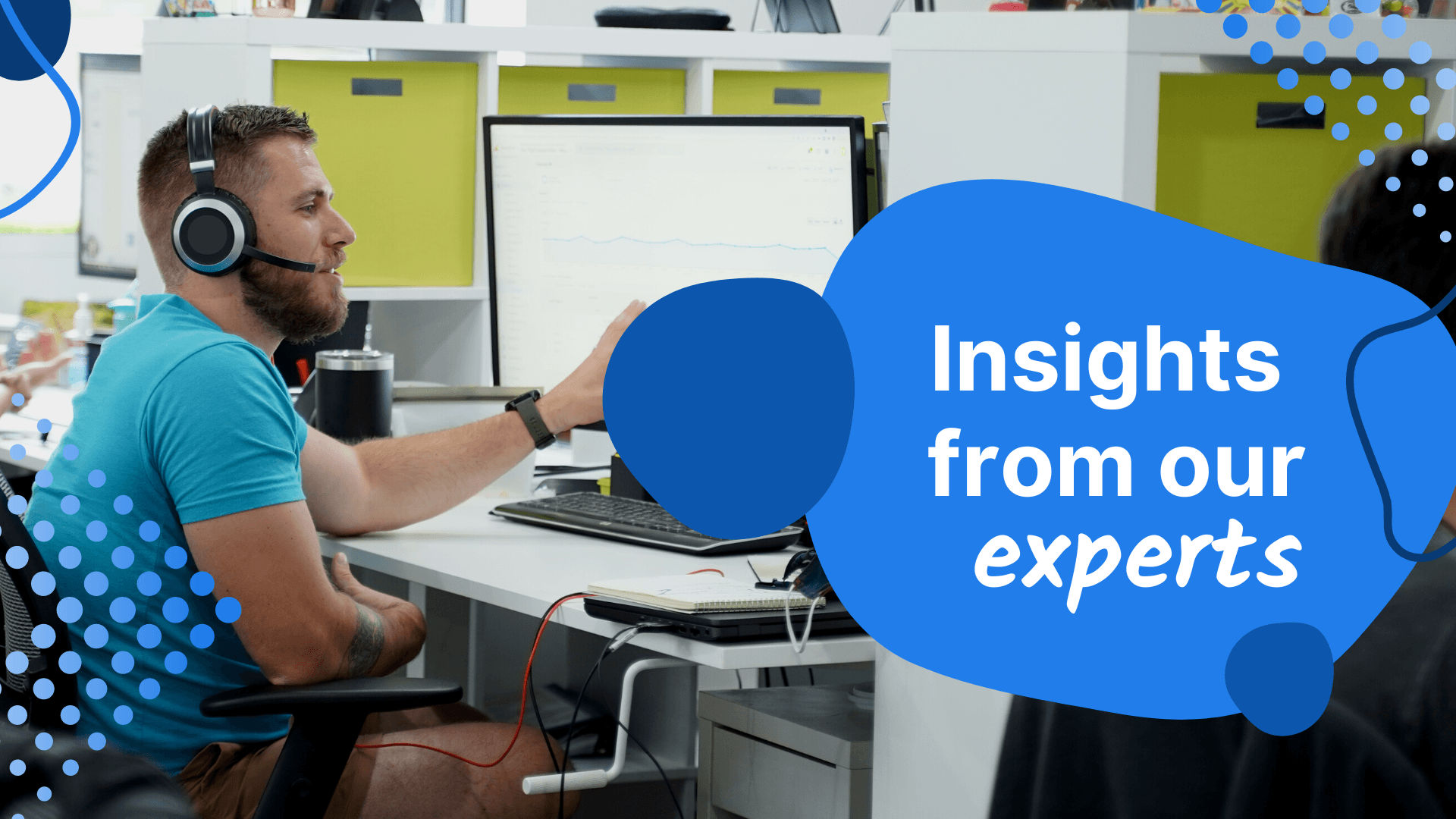 PPC
If you want instant results while your SEO efforts are still brewing, consider PPC. PPC ads appear at the top of organic search results so searchers will still see your business.
Focus on ads that appear in local SERPs. For example, suppose you own a used car business in West Jordan, Utah. You can run lead generation ads that target users in your area so they will likely convert into customers in the future.
Need help with SEM? Let WebFX help you. We offer SEM services that are focused on driving revenue for your automobile business.
2. Turbocharge your social presence with social media marketing
Next up on our list of automotive marketing ideas is social media marketing. If your business is not on Facebook or Instagram, you're missing out on reaching a lot of prospects: 74% of shoppers use social media when making a purchase decision.
There are a number of ways you can use your social media page:
Interact and engage with your audience by posting useful information for your prospects, happy clients' testimonials, and special offer announcements
Run targeted paid ads that boost awareness and generate leads
Want to leverage your social media page for your automotive campaign ideas, but don't know how to start? We offer social media marketing services that are focused on growing your ROI.
3. Keep your leads warm with email marketing
One of the automotive marketing ideas you shouldn't miss out on is email marketing, which has a return on investment of 4400%. Emails are an excellent tool to keep your leads warm and foster loyalty among your customers.
For example, let's say you have a car service shop in Dallas, Texas. You ran lead generation ads on search and social media for an oil change service, but some of the users who signed up didn't book an appointment for an oil change.
You can reach out to these leads again when you have a special offer on the oil change service. Make sure you send out only the relevant offers and emails to each of your buyer segments. Newsletter management tools like EmailMarketingFX can help you automate the send-out to your intended recipients.
Need help with your email marketing for your automotive business? Check out WebFX's email marketing services.
4. Boost customer satisfaction with loyalty and referral programs
It costs less to retain your existing customers than to gain new ones. Increasing your customer retention by 5% can even double your business's revenue.
So it makes sense to have this automobile marketing strategy: Keep your existing customers happy and loyal to you.
How? Offer superb after-sales services, and regularly send out Net Promoter Score (NPS) surveys among your customers. Find out what they like most about your products and services. Learn about your customers' dislikes so you can improve your services.
Another automobile marketing strategy is referral marketing. For example, let's say you own an automotive dealership in Gilbert, Arizona. You can send your existing customers a unique code each. They can share the code with their family and friends who are interested in purchasing from your business.
For every purchase made using their code, the customer gets a point equivalent to a special discount on their next vehicle purchase or a service like tire rotation. Meanwhile, their family or friend can get free merchandise when they buy an automobile from you.
5. Encourage reviews
A glowing review of your automotive business is a vote of confidence that you're a trustworthy brand. Encourage your customers to leave a review on your website or your social media page.
Reviews on Google are visible in the 3-pack, so make sure you claimed and optimized your Google Business Profile. Monitor your local citations and local directory listings, too, so you can reply to both positive and negative reviews.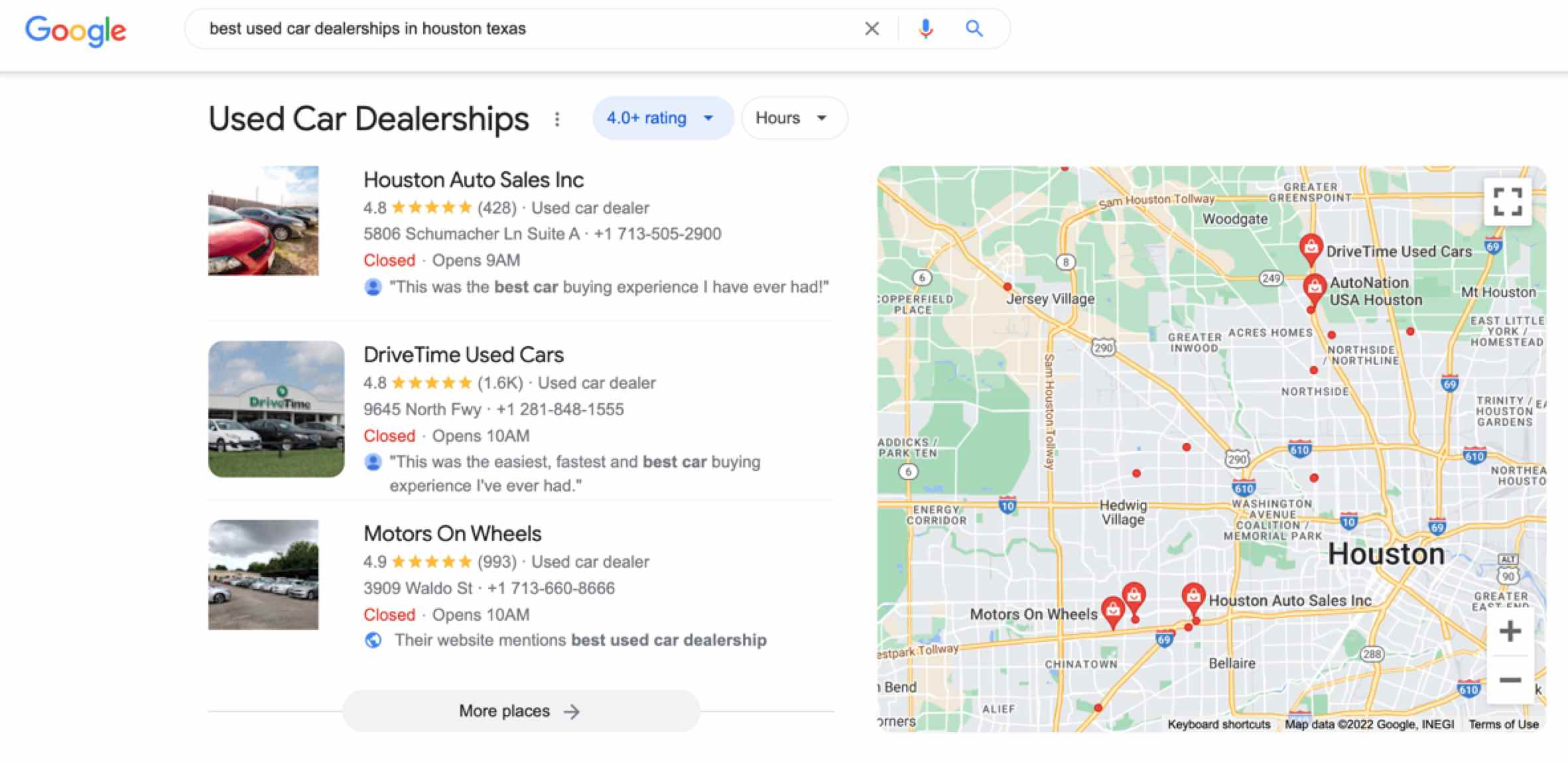 If you have a handful of satisfied customers with heartwarming stories related to your business, create a blog post or a video so you can share their stories with your audience.
For example, suppose you own a car restoration shop and a few of your satisfied customers walk in as a father-and-son duo. You can feature their stories as a series on Father's Day, along with their testimonials of how your business has helped them bond over restoring their family car.
6. Enable call options in your ads and social media pages
Phone calls are still important in the automotive industry. It's easy to schedule a test drive or a tire rotation appointment by clicking a phone number on a website or by calling a number that's already saved in their phone book!
Automotive industry businesses should consider enabling call options in their PPC campaigns. Your business's websites and social media pages should have your phone numbers, too.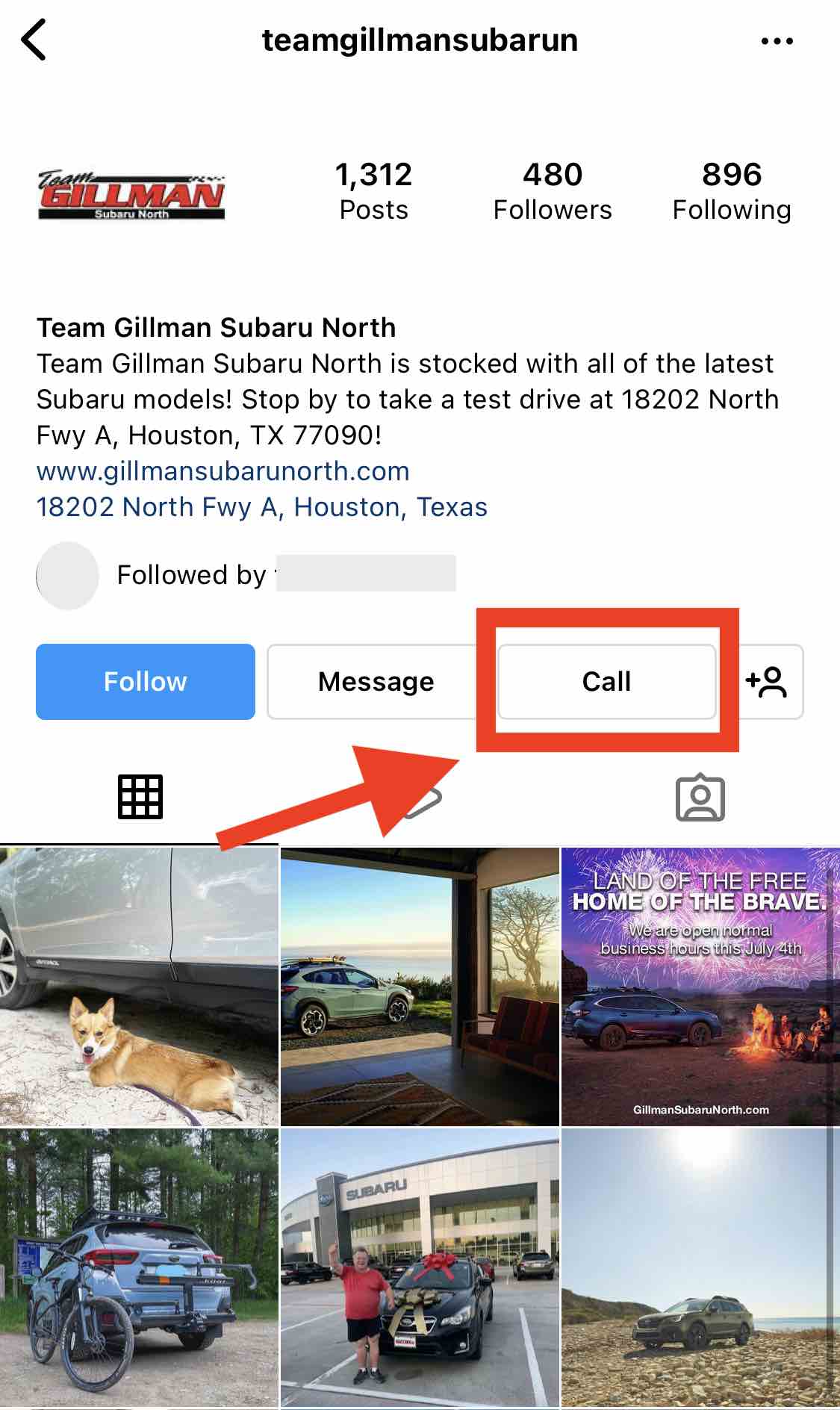 Call tracking tools like CallTrackerFX give you information about the total number of calls you received from your website, a PPC campaign, or your social media pages. This way, you know where your leads came from!
7. Measure your automotive campaign results, and refine your target audience and budget
Marketing strategies for automotive industry businesses — or any business, for that matter — benefit from monitoring your key metrics. This way, your business has a benchmark figure on the metrics that matter.
When you execute your next automotive campaign ideas, you can refine your audiences and budget, based on your learnings from past campaigns.

Hear What It's Like to Work With WebFX!

"WebFX is dialed in to providing comprehensive SEO campaign services with attention to detail and superb customer service."
Auto Dent Removal Service On The East Coast
Accelerate your automobile marketing strategy with WebFX
Want to implement these automotive marketing ideas? Consider partnering with us. We are a full-service digital marketing agency with 25+ years of experience, and we have helped automotive businesses generate over 7.8 million leads.
We're excited to deliver results for your business, too. Contact us online or call 888-601-5359 to speak with a strategist about our automotive marketing services.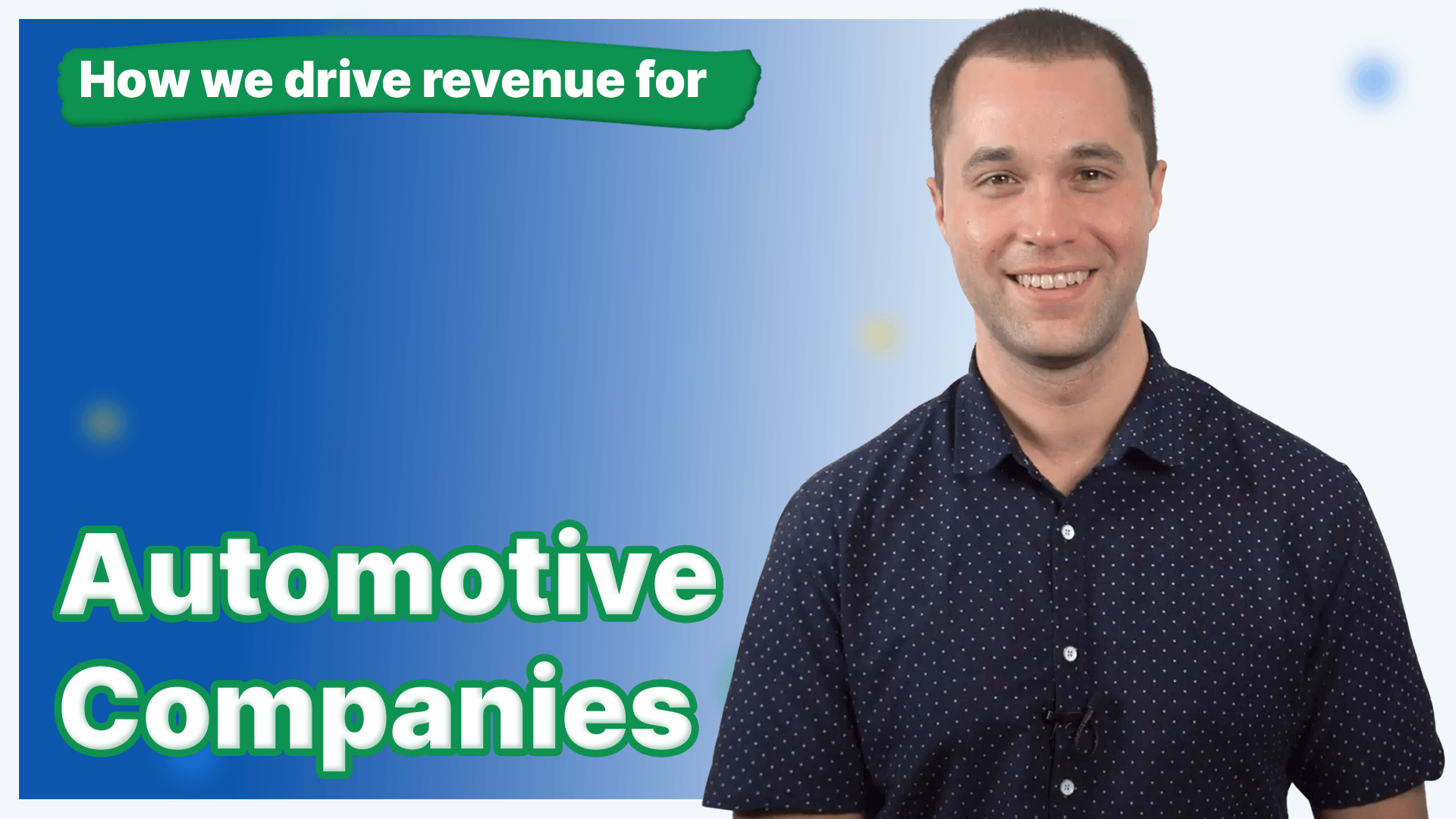 Earn a 20% greater ROI with WebFX