When you run a franchise, you're in a unique position to promote your business online.
That's because franchises operate on a unique business model. You have a parent company with the same name, but your branch is responsible for bringing in revenue.
That creates a challenge. The cornerstone of any successful Internet marketing strategy is unique keywords. But when your parent company sells the same products as you, you don't have many options available.
So, how can you grow your business without competing against your parent company (and other branches)?
The trick is using a smart process to find your valuable keywords. To do that, just follow the steps below. If you'd like to speak with a specialist before reading on, you can reach us at 888-601-5359.
Use our proprietary keyword research tool,
KeywordsFX

, to help you find high-quality keywords for content and PPC campaigns. Identify Top Keywords for Free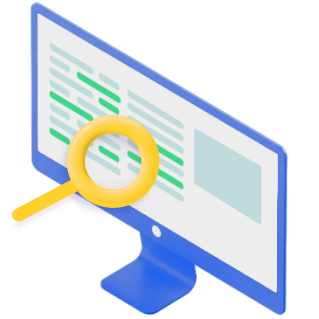 1. Create a seed list of keywords
To get off on the right foot with your long tail keywords, you first have to create a seed list.
A seed list is a collection of keywords you want to target. This list comes exclusively from your brainstorming sessions, and it's an essential jumping-off point for a successful franchise.
To make some good keywords, start by thinking about what makes your franchise unique. What characteristics can you leverage that no other franchise has?
Your brand
Your brand is probably well-known in your area. That's because your corporate office and other franchises have operated for years already.
That means you can leverage your brand name in keywords to tap into an existing customer base. You can also combine your brand name with several other keywords to make the most of every online search.
Your location
Now, it's smart to leverage your location. That includes keywords that feature your franchise name and town name, and you can even use your street name if you'd like to get ultra-specific.
But that's just the beginning. Those keywords will only help you earn traffic from people who search for your brand and town.
Your product
You can reach more customers by targeting keywords about your products and location. So something like "hamburgers in Harrisburg, PA" would be a good start for a burger joint in downtown Harrisburg.
Your exact keyword will vary depending on what you sell and where you are, but the principle is the same.
By leveraging your brand, location, and products, you have an excellent seed list for keyword research.
At the end, you should have a list of about 100 keywords for your next step.
2. Use keyword research tools
Now that you have your keyword list, it's time to find the keyword tool you like the most.
Google Ads Keyword Planner
The Google Ads Keyword Planner is the most popular, but it's exclusive to Google Ads.
If you have access, it'll show you search volume and the approximate cost of a keyword in an Google Ads campaign.
You can use the search volume number as an estimate of how hard it'd be to rank for a keyword and how profitable it could be if you succeeded.
KeywordTool.io
If that's not your speed, you could also use KeywordTool.io. This tool shows you keywords related to your seed list, so you can expand on a subject as much as you'd like.
For franchises, you have to be careful that you don't go too in-depth with this tool because you could accidentally target keywords better suited for your partner franchises.
But as long as you double-check each keyword that comes up, you should be able to gather some helpful suggestions.
KeywordsFX
KeywordsFX is another popular keyword research tool.
This tool finds keywords similar to the one you enter. It also offers questions containing your keyword and modifiers that also contain your keyword.
KeywordsFX is extremely beneficial to your marketing strategy, since the keyword-containing questions it provides allows you to target position-one rankings in search.
3. Create content about those keywords for your site
We've talked about the importance of getting your own website before, so take a look at that page if you haven't yet launched a site for your individual franchise location.
If you're up to speed, you already have your own website with content on it. Now, you have to add content to your site that targets your new long tail keywords.
That means writing about 800 to 1200 words on each topic, no matter how specific it is, and including images where you can. You could even create a video about it for even stronger SEO value.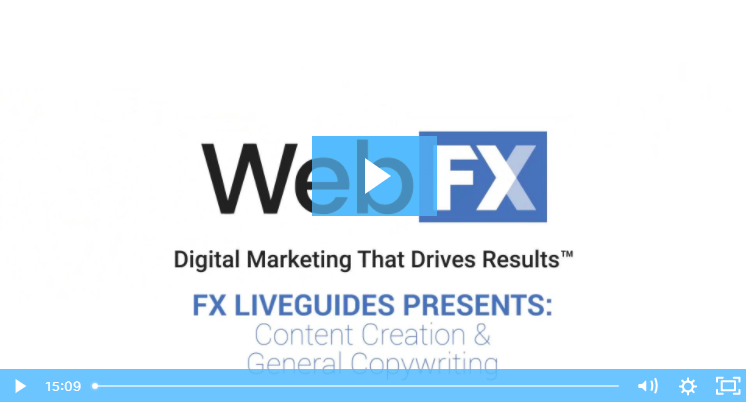 The more detail you give about a topic, the more helpful it'll be to users. The same goes for adding images here and there or posting a video about the same keyword. When you create content that's helpful for users, Google will recommend you more in search results.
That means you can beat your competitors who target the same keywords by offering better information.
When you outrank your competitors in Google, you'll get more traffic, more customers, and more revenue. Plus, other websites may even to link to your content, which gives your whole site even more SEO power.
In that respect, discovering long tail keywords for your franchise can quickly become a winner's game. Just do your initial work, create great content, and watch your franchise grow. But still, there's one last step to using long tail keywords for franchises.
4. Repeat
In Internet marketing, your work is never done.
Long tail keyword research is just the tip of the iceberg when it comes to succeeding online. If you want to succeed long-term, you have to repeat the process above multiple times.
By going through this process repeatedly, you expand the useful content on your site to include almost anything someone could want to know about your brand.
So if they want to find a burger on your street, they can!
If they want to pick up a few home goods, you're just a search away.
And the more you target long tail keywords related to your franchise, the more you can profit from the people who search them.
This process generally improves your franchise by bringing it into the modern age. With a robust site and plenty of information to offer, you can be sure that users will find the information they need from you at any time.
That's especially important when someone's coming to your town for the first time.
If they want what you sell, your brand could be their first impression of your whole area. And that's a distinction that's great for business!
Ready to speak with a strategist now? We're happy to chat! Give us a ring at:
888-601-5359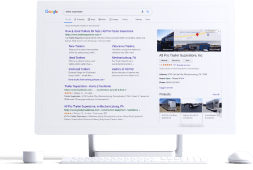 WebFX can find long tail keywords for your franchise
WebFX has worked in Internet marketing since 1996. In that time, we've worked with franchises from dozens of major corporations, all of which had specific goals.
We made sure they met and exceeded those goals by discovering the keywords that got them more customers. We've helped franchises grow in nearly every capacity — and now we'll do the same for you.
Contact us today to get a keyword strategy that'll help your franchise grow!
Earn a 20% greater ROI with WebFX