When you run a franchise, you're in a unique position for digital marketing success.
In one sense, your company already exists as a corporation. But in another sense, your location has its own unique audience in your area. That means you have to promote your business online without accidentally competing with your corporate parent. That limits the number of keywords you can target, the ads you can run, and even the reputation you create.
So how can a franchise capitalize on its advantages while minimizing the complications of a parent company? For the answer, check out our list of the five most important marketing strategies for franchises below. And if you'd like to speak with a specialist, you can reach us at 888-601-5359.
Our digital marketing campaigns impact the metrics that improve your bottom line.
See More Results

WebFX has driven the following results for clients:

$3 billion
In client revenue

7.8 million
Leads for our clients

5.2 million
Client phone calls
How can you market your franchise?
Though there are many ways you can market your franchise online, we've found that a few strategies work best. To see what they are and how to use them in your own online marketing campaign, read on!
1. Create your own website
The first step to successfully marketing your franchise online is to create your own website.
Your parent corporation has a website, but that won't help customers in your area find your business specifically.
But any time you start a new website, you need a few key pages to achieve early success.
For franchises, those pages include:
Homepage
About page
Contact / Directions page
Your homepage is important because it represents your franchise to the Internet. It's kind of like your online storefront. You want it to look good, reflect the attitude of your brand, and encourage people to shop.
Your About page matters because it tells people what you do. So in the unlikely event nobody's heard of your parent company, they can get a quick synopsis on your About page. It's also the page where you can talk about your approach to business, your employee atmosphere, and other ideas that make your franchise unique.
Last, your Contact / Directions page should have your company name, address, phone number, and hours of operation.
If you're really web savvy, you can also include a Google Maps embed that can let people find their way to you.
For easy navigation, you can set up a header bar on every page of your site that has links to every other page. That way, when someone comes to your site, they can find what they need right away.
On all of these pages (and any others you make), it's also critical to include your name, address, and phone number in the footer. That'll tell users who you are at every possible turn, and it'll help search engines like Google understand that you're different from your parent company.
Depending on your industry, you can also add a product inventory or menu page to your site, so people can see exactly what you have for sale.
Once you have that all done, optimize each page for search engines. And if you have the budget for it, start a blog. Blogs are critically important to ongoing digital marketing strategies because they let you add new content to your site quickly and easily.
In fact, blogs have become so common online that most Internet marketers agree that they're essential if you want to succeed with your business in general.
Then, you can move onto the next step.
2. Take advantage of local SEO
Local SEO is the process of adding your businesses to search engine directories and review sites, so people can find your exact store in multiple locations online.
The most popular local SEO directory is Google Business Profile, and the most popular review site is Yelp.
Google Business Profile is excellent because it lets your company's name, address, phone number, and hours of operation show up right in Google's search results.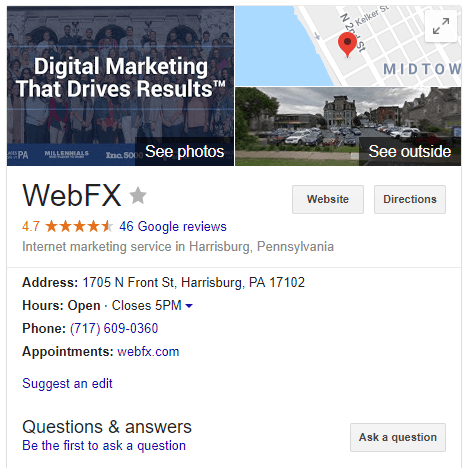 With that, your potential customers can learn everything they need to know about your franchise in one place.
Yelp is also important because, at some point, one of your customers will review you. Yelp allows you to create or claim your business's listing and have some level of control over those reviews.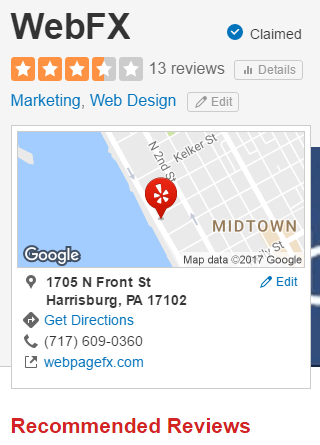 If you don't claim your Yelp profile, you could have dozens of unfair reviews that take business away from you — and you wouldn't even know it!
Plus, adding your listing to Yelp gives you another opportunity to show up in Google results when someone looks for your franchise in your area.
Best of all, both of these processes are free!
Once you have your franchise online and attracting customers, it's time to move to the next step of franchise growth.
3. Get links from community sites
Whether you're in a major city or a 20-person town off the interstate, your municipality probably has a website.
That means your municipality probably also wants to promote businesses in the area.
For you, that translates to an opportunity to get a link from your local government. Links are powerful factors in SEO, especially when they come from government sources.
To get a link from your town, just contact them and ask. Telling them that you're a local business with local employees is a great way to leverage your location for SEO power — not to mention the traffic you can earn from a government website.
4. Leverage your corporate site
In addition to your municipality's site, you can also leverage the site of your parent company.
Lots of corporations have resources like image libraries and product demonstrations that they let their franchisees used to promote sales.
If you don't know whether your parent company does this, just ask! Most corporate relations representatives will be happy to give you any resources you need to improve sales, including photos, videos, and maybe even a link from their site. That helps improve your SEO power for several reasons.
First, Google likes to see websites that use multimedia on their pages. Photos, videos, and other visuals are great ways to supplement text information.
Next, getting a link from your corporate website can be a great boost to your site's link profile. With a link from your community and parent company, you're off to a great start for digital marketing.
All of this factors into earning new customers for your business. So when you have these resources from corporate, they'll naturally attract, engage, and convert new customers for you — even if it means that customer has to come to your physical store to buy. With all of that done, there's one last strategy you can use to improve your franchise's SEO.
5. Create your own social media profiles
Once your website is set up, you can expand a little more into the online landscape with social media profiles. Start with profiles on Facebook and Twitter. You could even move into LinkedIn and Pinterest if you'd like.
Facebook's main advantage is the sheer size of their user base. With more than 1 billion users worldwide, you're bound to get a few new customers from creating a business page, regularly posting, and earning followers.
Twitter's big advantage is easy communication. Tweets are short, sweet, and to-the-point. So when someone wants to talk to you, you can quickly respond to them to show that you appreciate their insight.
Both of these social networks are great places to discuss your website, your blog, and especially sales. If you ever run a special offer, social media is the place to talk about it. That'll generate buzz around your franchise, which earns you more social media followers, more customers, and more brand awareness.
In general, using social media is a free way to build relationships with possible customers. And when you do that, you can get customers for life.
We foster and form long-term partnerships so that your business has long-term results.
Over 90% of WebFX clients continue partnering with us into year 2 of their campaign.
Hear from Our Happy Customers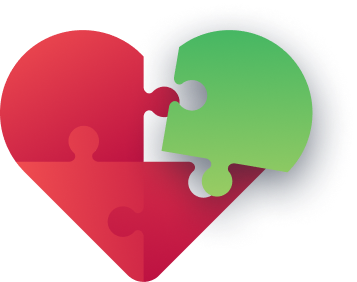 WebFX knows how to promote your franchise online
WebFX has been around since 1996, and in that time we've worked with hundreds of franchise clients. We've learned all the ins and outs of promoting a franchise online. Now, we'll do it for you!
Plus, we offer industry-leading customer relationship management (CRM) software to help you for strong relationships with your customers that turn into revenue. Nutshell, our CRM for franchises, help you track and manage leads, access detailed sales and marketing reports, automate repetitive sales tasks, and much more.
Contact us today to create a specialized digital marketing strategy for your franchise!
Earn a 20% greater ROI with WebFX