Home Repair

Digital Marketing for Gutter Installation Companies: 4 Strategies to Win
We rely on the Internet for a lot of things, from researching the best restaurants in our area to online shopping. Because we live in a digital age, it's important that your business has a strong online presence so potential customers can find you.
That's where digital marketing for gutter installation companies comes in.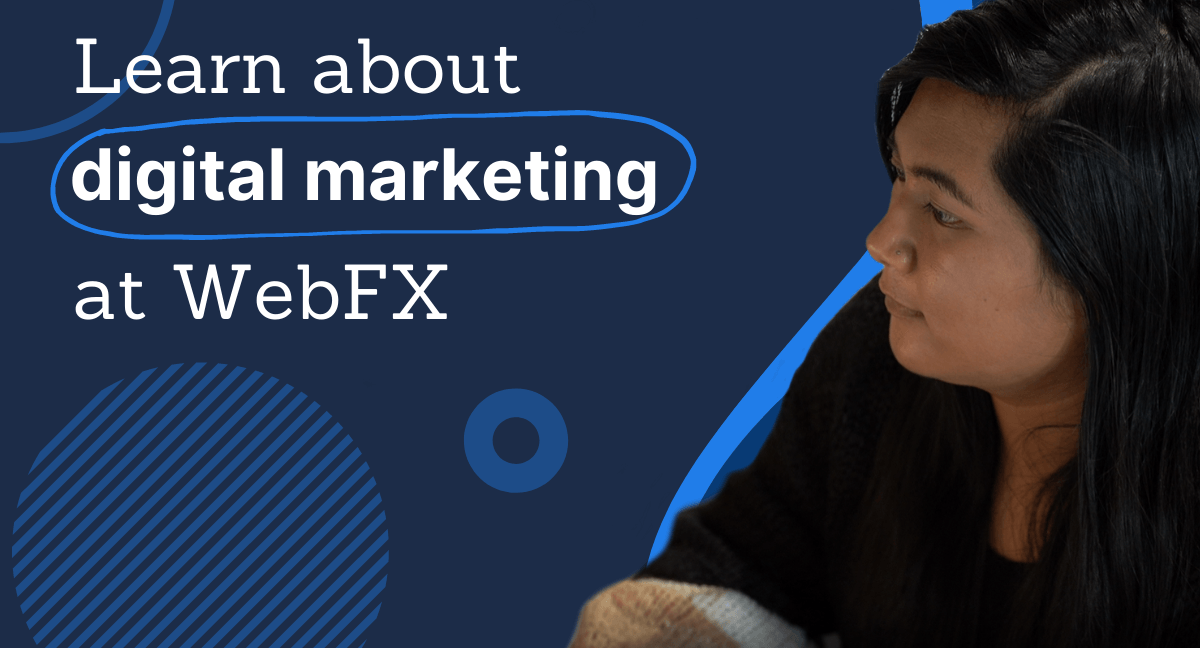 On this page, we'll cover why you need to take digital marketing seriously as a gutter installation business owner, and how you can employ some digital marketing strategies for gutter companies to promote your business.
Contact WebFX online today, give us a call at 888-601-5359, or read on to learn more!
93% of WebFX customers are extremely satisfied with their digital marketing results.
"Working with WebFX, everything is very organized and strategic. We're only a year into our partnership, and our expectations have definitely been met."
View More Client Testimonials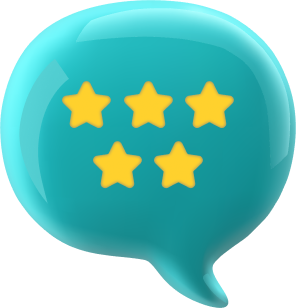 Why digital marketing for gutter installation companies matters
With a strong digital marketing strategy, your business can see an increase in leads, sales, and revenue. Digital marketing improves your online presence and makes it easier for potential customers to find your business.
Traditional marketing, like print ads and billboards, has its limitations, but the Internet is vast and full of opportunities. Digital marketing opens you up to those opportunities, and when done right, it can funnel new leads toward your gutter installation company.
4 digital marketing strategies for gutter companies
When delving into digital marketing for gutter installation companies, keep these strategies in mind:
Read on to learn more about how your business can benefit from these digital marketing strategies for gutter installation companies.
1. Web design for gutter companies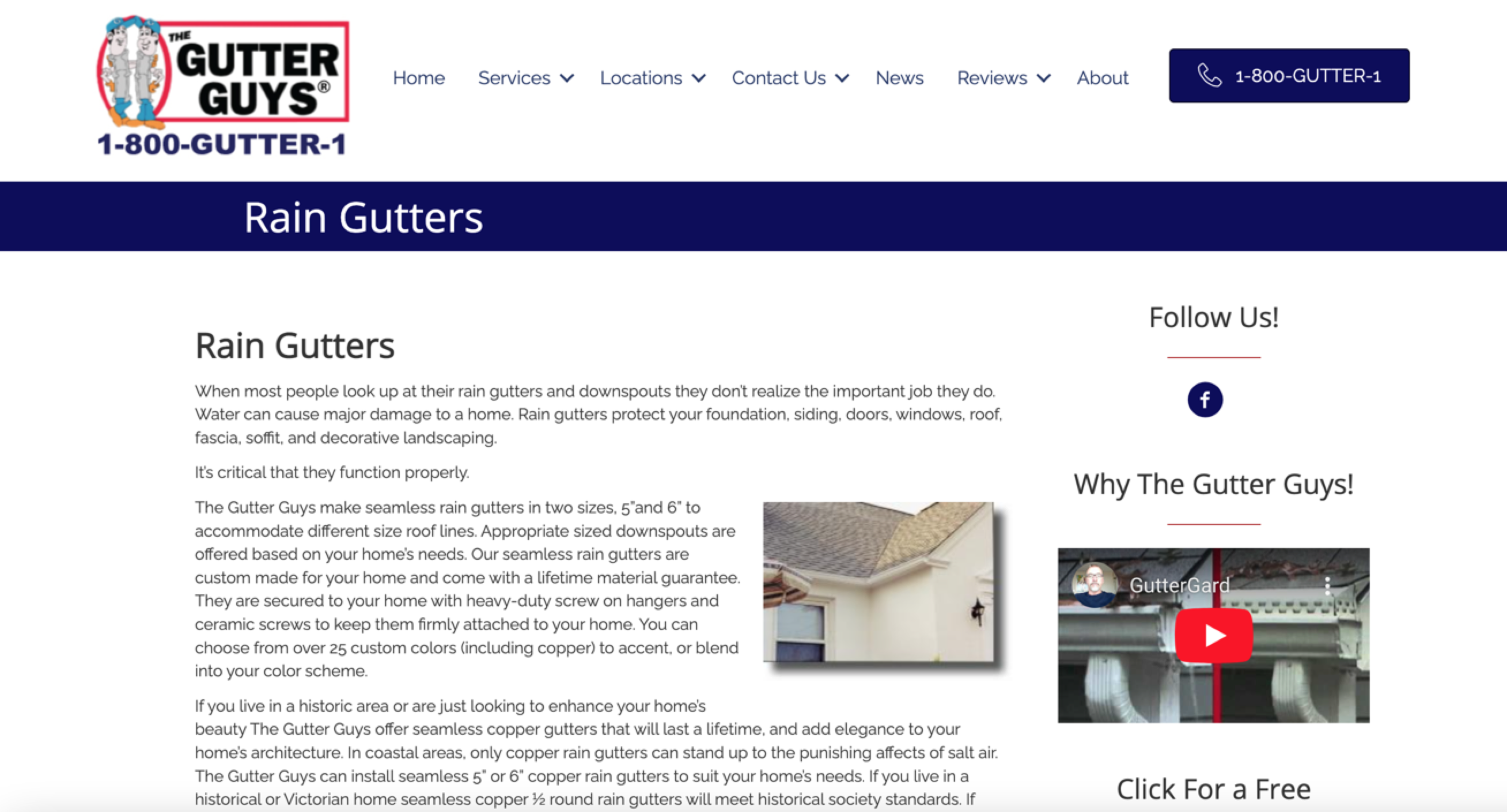 When deciding how to promote a gutter company, building a website should be a top priority. Web design is an important part of digital marketing for any business because it gives potential customers their first impression of your business.
Quite honestly, customers will judge a book by its cover (or, in this case, a business by its website).
You could have a fantastic gutter installation business with rave reviews and plenty of success stories, but if your website doesn't reflect that success and professionalism, customers will click away from your site without a second thought.
When engaging in digital marketing for gutter installation companies, building an enticing website should be at the top of your to-do list.
Whether you do it yourself or enlist the help of a digital marketing company with web design services like WebFX, make sure you build a functioning website with these important elements:
These are just a few of the ways you can begin to develop a professional website for your gutter installation business.
You can learn more about how to create a showstopping website by checking out our free PDFs on web design and other digital marketing strategies to grow your business.
[Button:
2. SEO for gutter companies
Search engine optimization (SEO) helps businesses like yours to appear on search engine results pages (SERPs) so potential customers can find your business when they enter certain phrases or keywords into the search bar.
SEO for gutter companies involves optimizing your website by including those keywords or phrases related to your business in your website's written content. Search engines like Google rank websites based on relevant keyword usage (among other factors) and create search results pages based on how relevant websites are to a keyword.
Ultimately, the goal of SEO is to get your website to rank on the first page of search results, where you can achieve maximum site visibility and attract customers who are in need of your gutter installation and cleaning services.
In addition to integrating relevant keywords into your website's content, you can optimize your website for SEO by:
While that seems like a lot to take in, SEO can simply be described as proving the relevance, value, and credibility of your site to search engines. The clearer you are about what your business and website are all about, the better chance you have at securing a spot on page one of SERPs and attracting valuable leads.
3. Social media marketing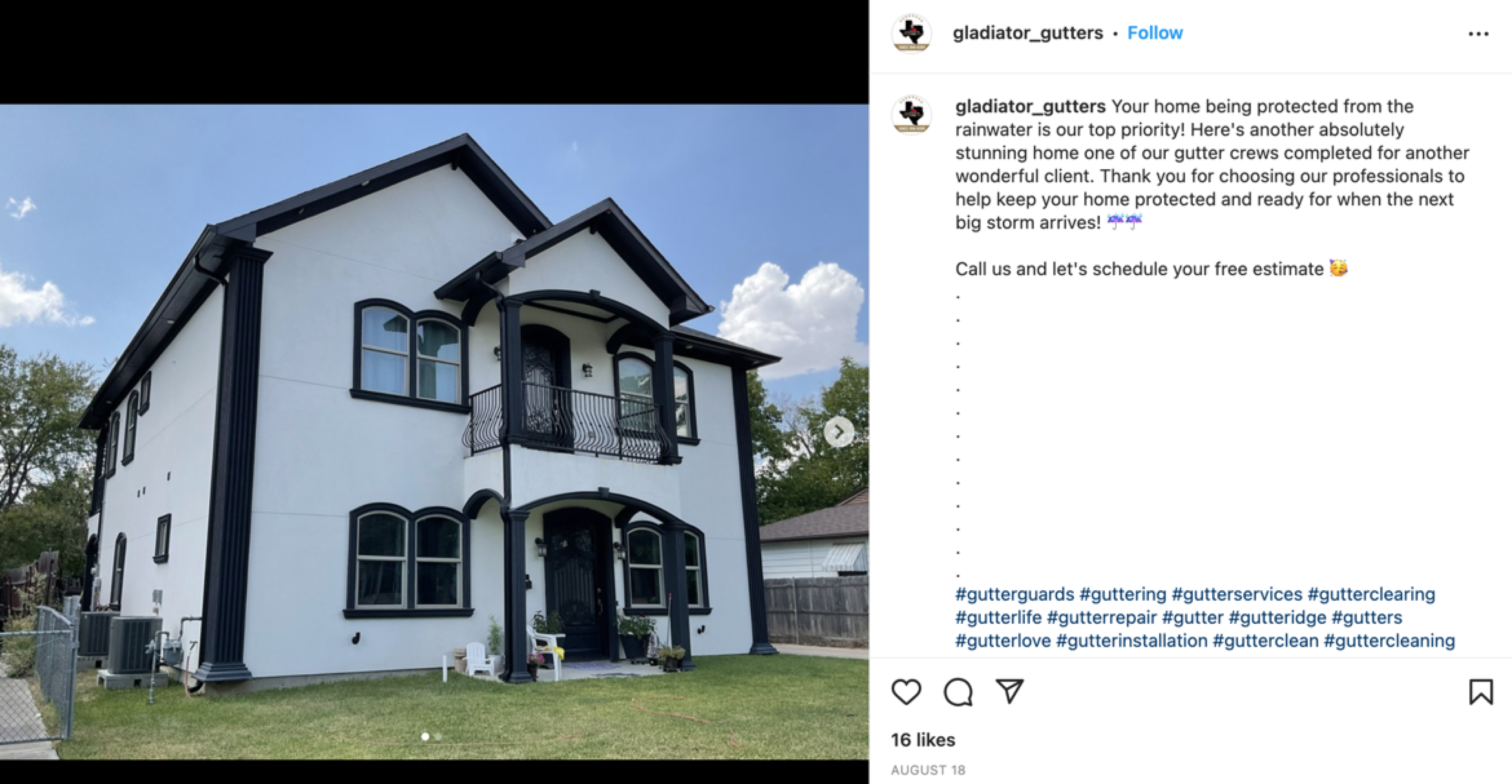 Next on our list of strategies for how to market a gutter company is social media marketing. Now, while social media may seem like a trivial thing for gutter installers and cleaners, it's actually a great way to get the word out about your business and begin building relationships with your customers.
Social media allows you to connect with your customers and begin tapping into a wider audience that you otherwise might not be able to reach with traditional marketing methods like local ads.
91% of businesses use social media for marketing their business, and that's because 74% of people use social media when making a purchase decision. By using social media to promote your brand and establish a strong presence in your community, you can make their purchase decisions easy!
Got some excellent gutter installations you want to show off? Share pictures and videos so people can see the excellent work you do! Did you recently complete a gutter cleaning project for a customer that was really satisfying? Post before and after pictures so social media users can get an idea of why they need your services!
You can use your social media account to share some of the information on your website in a more casual, personable, and entertaining manner while still advertising your company.
4. PPC advertising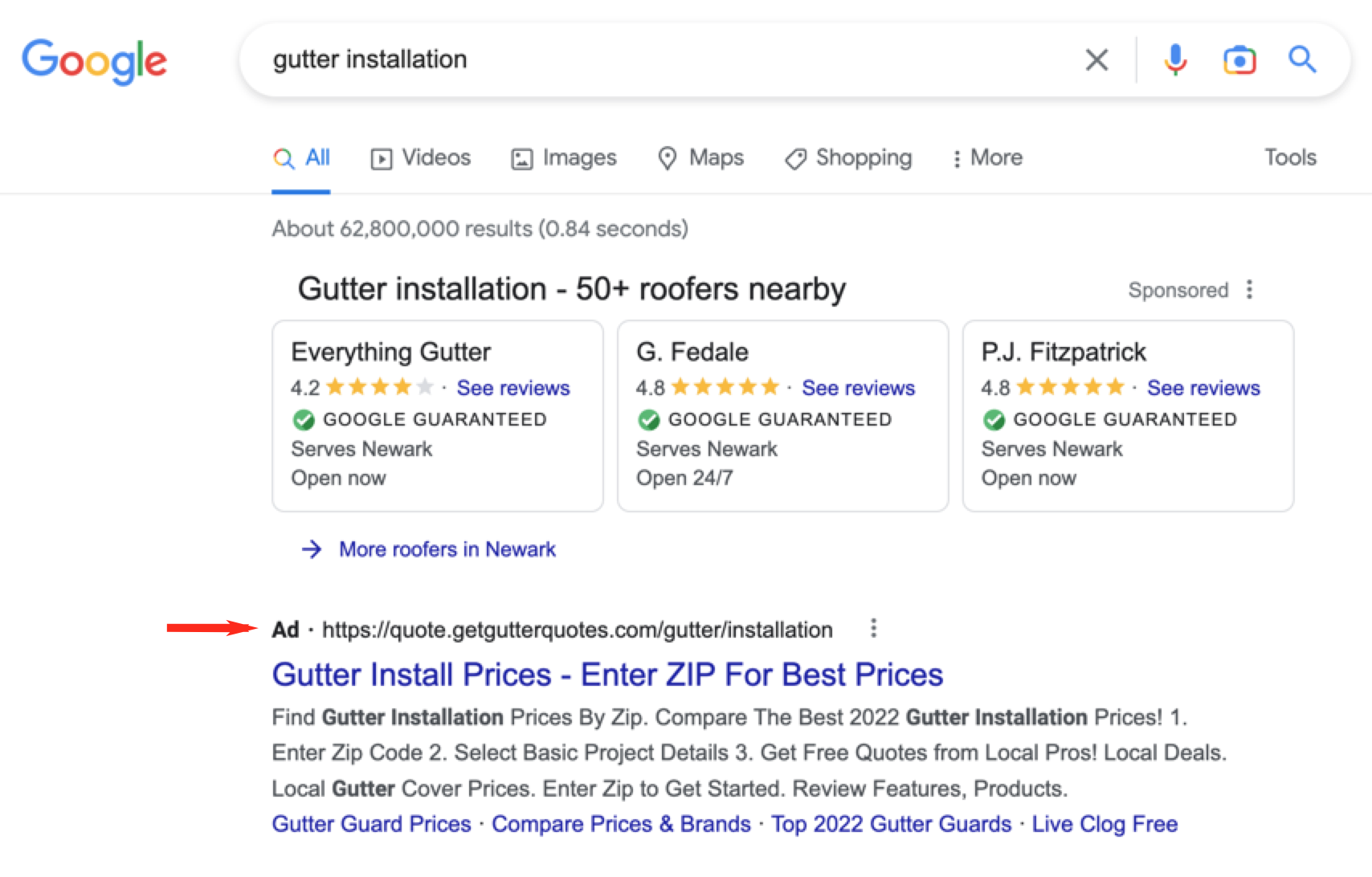 Pay-per-click (PPC) is a form of paid advertising where marketers pay a predetermined amount of money each time someone clicks on their ad.
Paying for people to click on your ad might sound scary but hear us out. PPC ads allow you to get your business in front of users looking for your services. It's a great way to attract and nurture new leads and increase brand visibility.
PPC works through a bidding system. Just like an auction, you offer a price you're willing to pay for a top ad spot on SERPs for a specific keyword or phrase. If you outbid your competitors who are also vying for a good ad spot, you'll see your ad pop up more on SERPs.
PPC is a great digital marketing strategy to use in conjunction with SEO because it can help you cover all the necessary bases with appearing on search engines. SEO helps you to appear on SERPs organically, while PPC advertises your business in high-visibility spots.
WebFX makes digital marketing for gutter installation companies easy
We're no strangers to working with businesses in different industries. In fact, we've worked with people in over 154 industries to create digital marketing strategies that drive revenue and attract new leads for our clients. Will you be next? We sure hope so!
Give us a call at 888-601-5359 to get started, or contact us online now.
Earn a 20% greater ROI with WebFX
Increase your leads, sales, and revenue with digital marketing