As a lawyer, you're probably aware that there's a lot of software for keeping track of your clients and cases. However, maybe you haven't heard about all the customer relationship management (CRM) solutions specifically made for and used by law firms.
If you need help choosing the best CRM for law firms, we've got you covered.
In this guide, we've put together a list detailing the top ten CRM platforms for law firms. For more marketing content to take your firm to the next level, subscribe to our marketing newsletter, Revenue Weekly.
Don't miss our Marketing Manager Insider emails!
Join 200,000 smart marketers and get the month's hottest marketing news and insights delivered straight to your inbox!
Enter your email below:
"*" indicates required fields
(Don't worry, we'll never share your information!)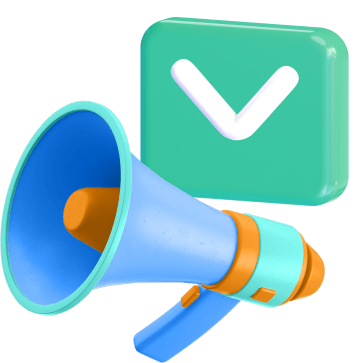 10 popular CRMs for law firms
It's essential to have a law firm CRM tailored to your specific needs. Whether you need a CRM that offers document templates or one that's easy to use, we've covered you with our list of the top ten CRMs for law firms:
1. Nutshell

Starting price: $16 per user per month
First on our list of the best CRM software for law firms is Nutshell. Designed to be as user-friendly as possible, Nutshell is a hassle-free all-in-one CRM solution.
With Nutshell, you can:
Track and manage your leads through every stage in your sales funnel
Automate repetitive tasks, like data entry and email sending
Send automatic, personalized email drip sequences
Access detailed sales performance and marketing reports
And much more
Nutshell includes all the tools and features you need to expertly generate and convert more leads. Plus, Nutshell's support team is always on hand to help you maximize revenue with each feature whenever you need assistance.
If you're looking for a top-notch law firm CRM, Nutshell has you covered.
2. Abacus Next

Starting price: $69.99/user/month
Pros
If you're looking for an accounting solution that's easy to use, Abacus Next is a great option. This private cloud server and desktop software can save you around nine hours weekly. You'll gain access to excellent accounting features like billable time tracking against clients and cases, legal calendar automation, and more.
Plus, Abacus Next integrates with tons of other apps, so you can easily manage all your business processes in one place.
Cons
Some users noted that they needed to wait on technical support for lengthy periods and that their currency databases weren't compatible with the software. Others said they found the initial setup and report formats to be challenging to navigate, lending to a slight learning curve.
3. Clio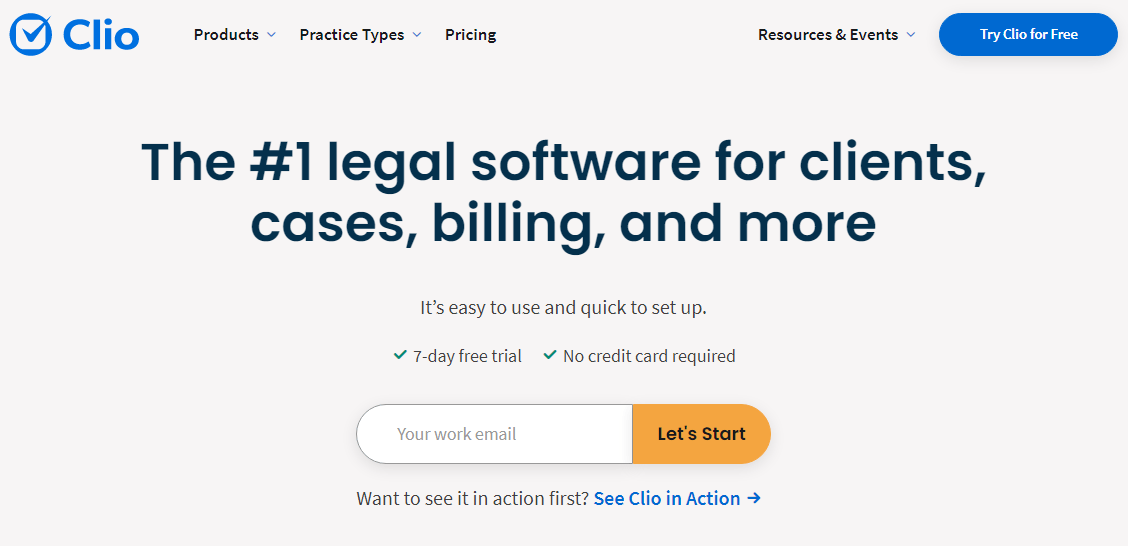 Starting price: $39/user/month
Pros
With a free seven-day trial and affordable monthly plans, Clio is an exceptional choice for anyone on a budget.
Clio also offers 24/5 support, learning resources, and a dedicated security team to ensure you have everything you need to run your business.
This CRM has made waves for over a decade with instant and free updates, easy remote access, complementary migration assistance, and more than 100 integrative partners.
Cons
Depending on your needs, customization might not be as flexible as you'd like. If you manage a small firm, Clio might be just the CRM software for law firms you need to keep track of your clients and their cases.
4. Casepeer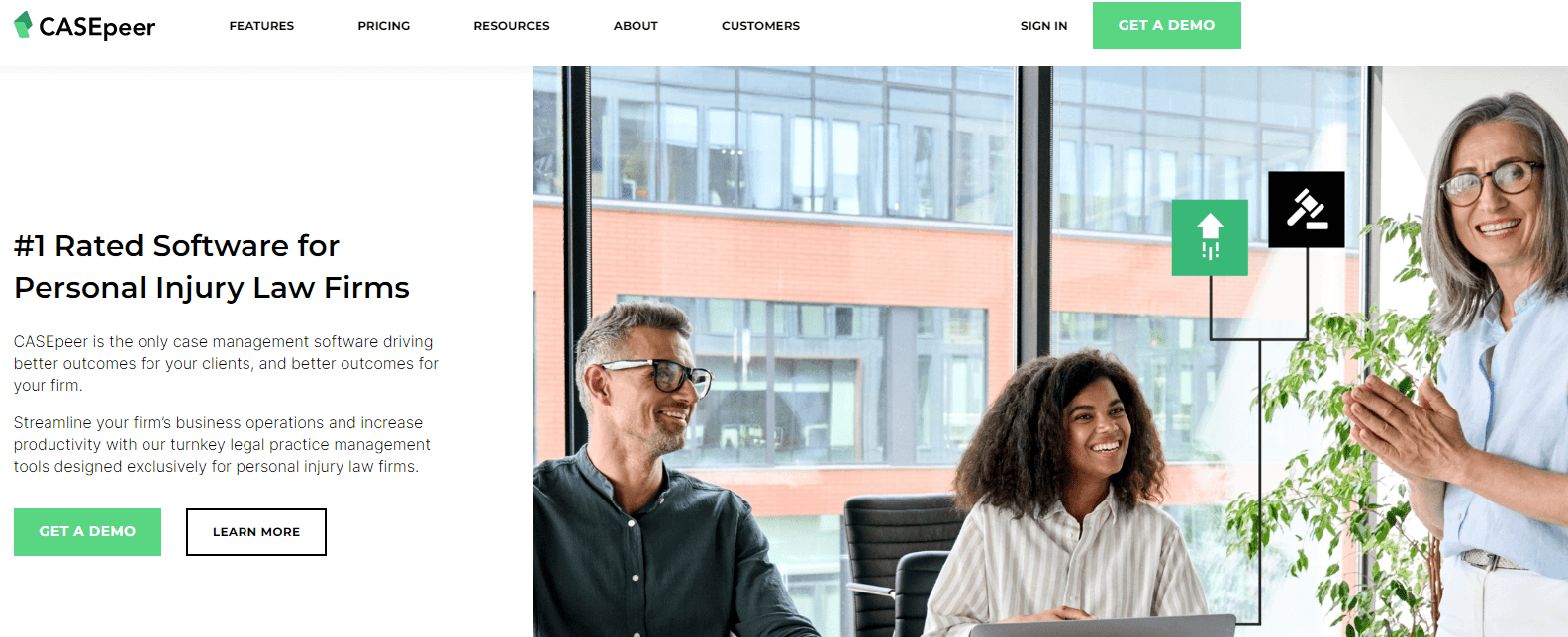 Starting price: $89/user/month
Pros
Casepeer is a top-rated software for personal injury law firms. It offers a variety of features such as client intake, case management, time and expense tracking, and more.
Since launching, this software has had constant improvements and upgrades. Customers rave about how easy it is to manage their cases from start to finish using Casepeer's interactive user interface (UI).
Casepeer boasts over 50 turn-key reports, including graphs, charts, text reports, and more. Clients can text or email photos directly into their case file, so firms never have to worry about losing an important photo or document again.
Cons
Users report that they would like more flexibility when working with data in their databases. Also, there's no billing or invoicing feature, which many users have requested.
5. Cosmolex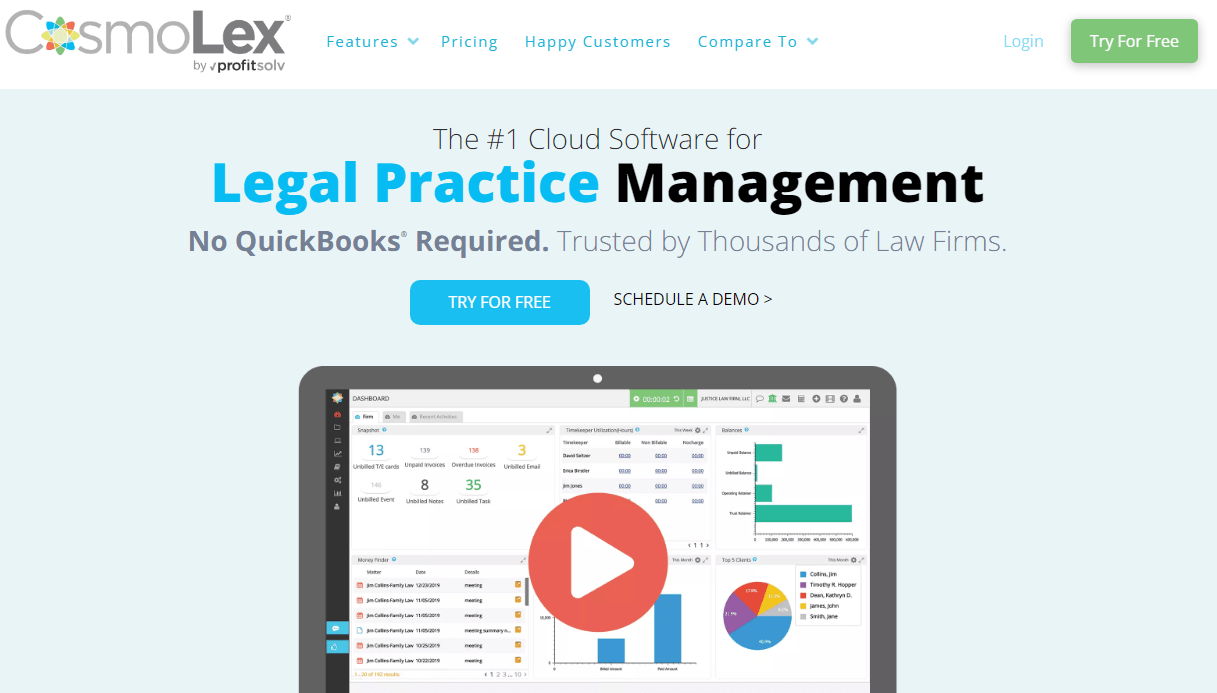 Starting price: $89/user/month
Pros
Fifth on our list of the best law firm CRMs is Cosmolex. Cosmolex CRM is a cloud-based software that helps law firms manage their clients, projects, and cases. It provides a customizable and easy-to-use interface with a client portal, email management, and accounting functions.
Thousands of law firms across the globe use this software to manage their client relationships and cases effectively.
With no setup fees or long-term contracts, outstanding customer service, and a free 10-day trial, it's no surprise thousands of firms choose Cosmolex.
Cons
According to users, the only real cons of Cosmolex CRM are its one-time onboarding fee and lack of ability to track the date of loss or statutes of limitation.
6. InterAction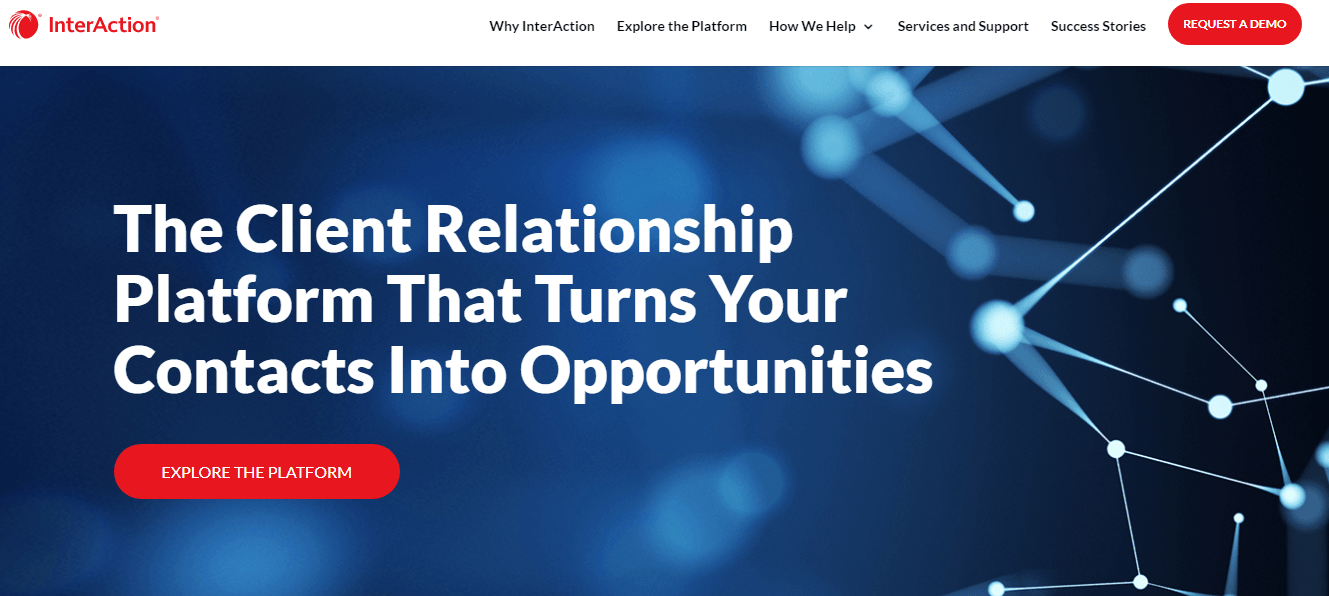 Starting price: Unknown, contact their team for pricing.
Pros
InterAction CRM helps you capture and analyze data, identify patterns and provide valuable insights for firm growth. This law firm CRM includes access to a community where you can connect with others in the field, attend webinars or read expert leadership articles.
Almost a third of all law firms utilize this hybrid cloud system to build custom integrations and turn their contacts into opportunities.
Cons
New users should know that this CRM doesn't offer a free trial and may require paid add-ons to unlock additional features.
7. Lawmatics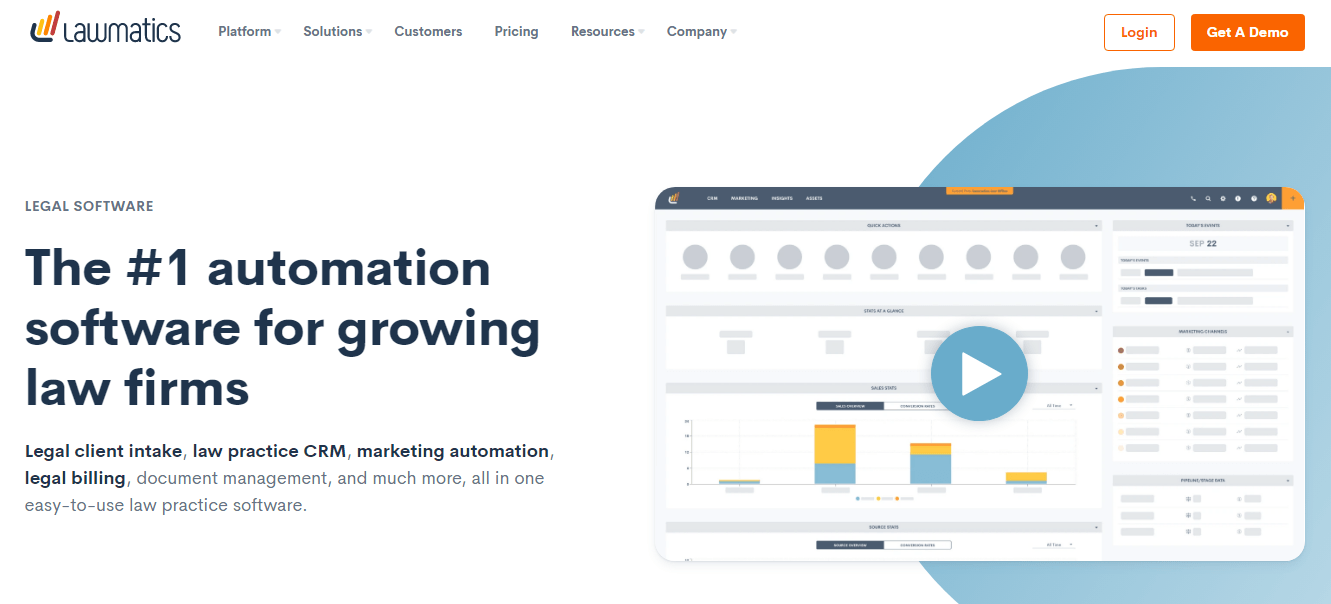 Starting price: $199/month
Pros
Although at a higher price point, Lawmatics will help you manage your clients, track marketing efforts, and send out email drip marketing automation campaigns. You can also use the dashboard to track your ROI on marketing campaigns and see who's engaging with your content.
Lawmatics lets you send out SMS/text messaging and payments to any number of customers in one go, so you can save both time and money to ensure everyone gets what they need.
Cons
Users should note that this is not a turnkey solution. However, the slew of features makes the higher price point worth it for many firms.
8. LawGro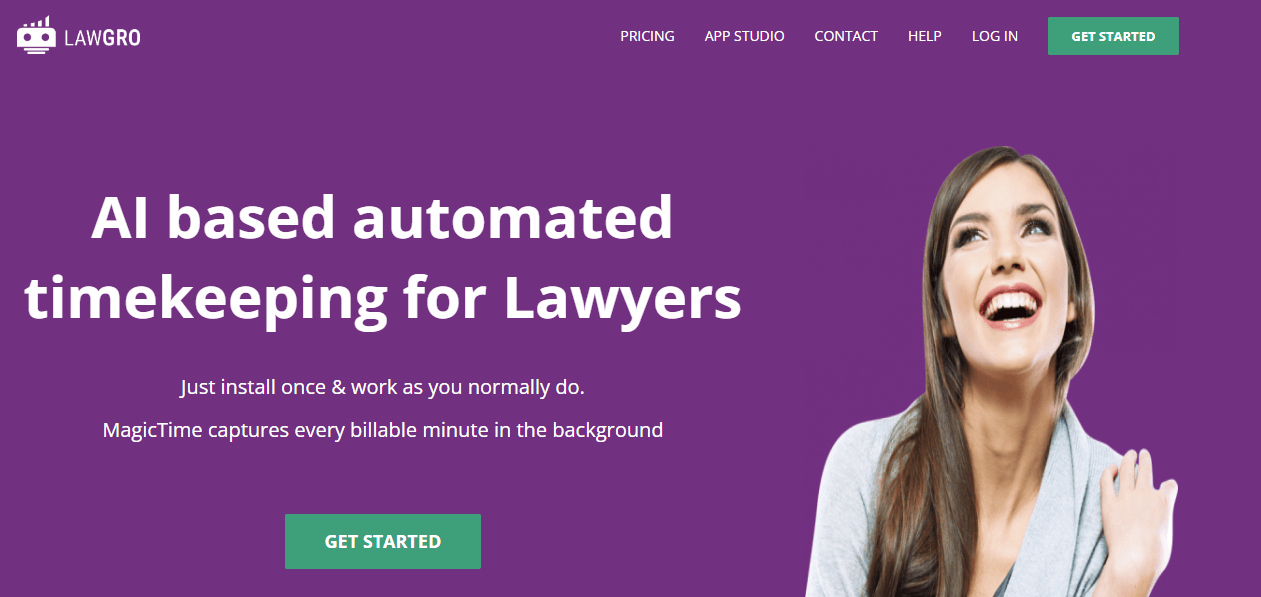 Starting price: $34/month
Pros
LawGro CRM is a new way to manage your law firm. It's an artificial intelligence (AI)-powered, customizable tool that allows you to create and customize a workflow that works best for you and your team. This cloud-based platform automates a law firm's most tedious and repetitive tasks, like managing leads and documents.
It also has a personalized AI assistant, which can help your firm stay on top of cases by automatically filling documents, and categorizing and tagging captured activities.
On top of the lower price point, your firm can try LawGro's law firm CRM through their 30-day free trial.
Cons
Some users claim they have trouble creating new templates and wish for desktop deployment options. However, LawGro still has features in beta testing, so issue resolution comes quickly.
9. Litify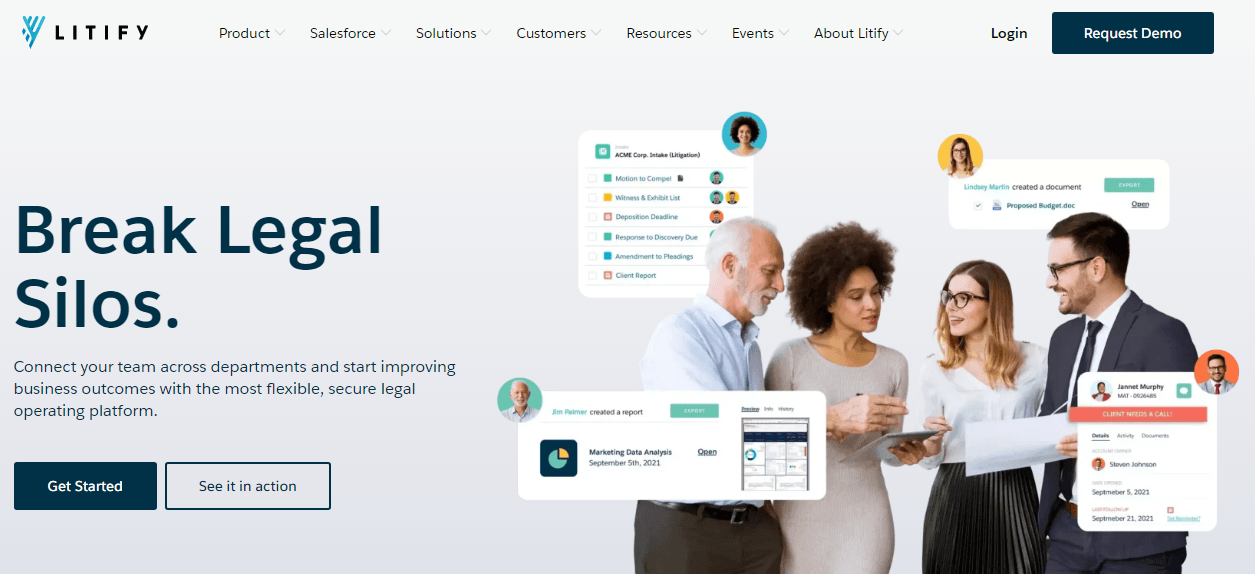 Starting price: $65/user/month
Pros
Litify is one of the most popular solutions for case management. Its modular design makes it highly customizable, allowing you to fit Litify into your business model easily.
Litify's intake application structure makes the intake process simple and fast. Staff will help you migrate your data from another CRM, and users can set triggers for alerts when high-value cases come in.
Cons
This beloved CRM has minimal reported complaints. However, reports claim this CRM software for law firms has fewer integrations than competitors.
10. PracticePanther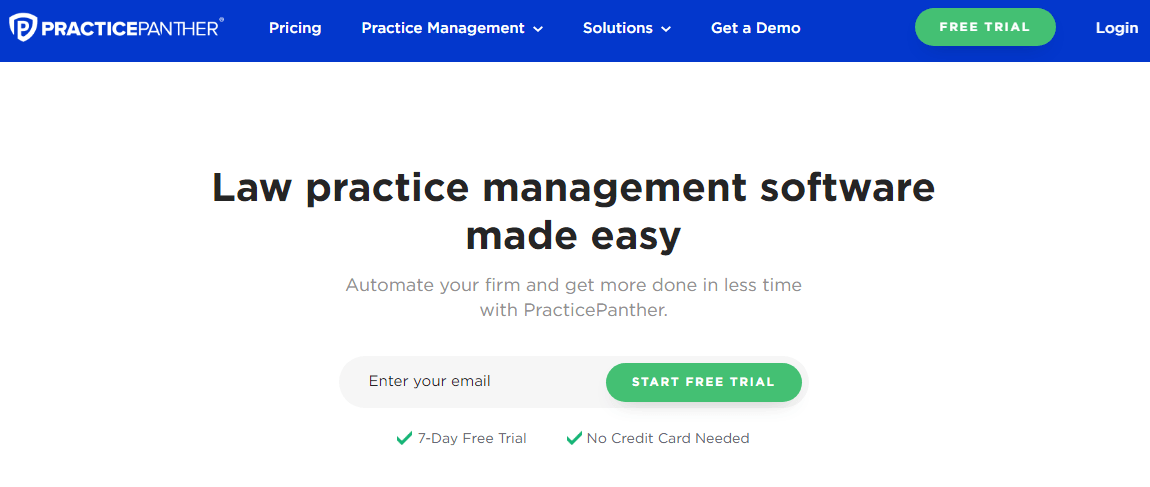 Starting price: $49/user/month
Pros
PracticePanther is an incredible option for firms of all sizes. Its intuitive case management and military-grade encryption make it a good choice for any group looking for a secure and easy way to manage their clients. PracticePanther has a great dashboard to keep track of caseloads and billing.
The seven-day free trial and continuous updates are just some ways PracticePanther ensures the CRM stays relevant, so you can stay up-to-date on the latest in technology without having to worry about upgrading or switching platforms.
Cons
Users report challenges in customizing templates and issues with customer service. Workflow automation has a learning curve, but once you get the hang of it, PracticePanther CRM can help you manage your business more efficiently than before.
Measuring the metrics that affect your bottom line.
Are you interested in custom reporting that is specific to your unique business needs? Powered by MarketingCloudFX, WebFX creates custom reports based on the metrics that matter most to your company.
Leads

Transactions

Calls

Revenue
Learn More

Optimize your law firm with WebFX!
At WebFX, we know that your marketing is only as good as your data management. That's why we created Nutshell, our CRM data management software. Use it to track essential customer data and optimize your marketing and sales for maximum impact.
Ready to learn more about how it works or get started? Contact us online or chat with us at 888-601-5359 today!