Are you looking to earn more leads for your nursing home facility? If so, a strong digital marketing plan can help you reach people who are looking for the right assisted living facility.
On this page, we'll provide you with four nursing home marketing ideas to help you get started with your digital marketing campaign. If you need help setting up your digital marketing campaign, call us today at 888-601-5359 or contact us online to speak with a strategist.
Let's get started with the four best marketing ideas for nursing homes, which include the following:
1. Optimize for local SEO
Local search engine optimization (SEO) is crucial to your nursing home marketing plan. With local SEO, your nursing home will appear higher in search results when people in your area search for nursing home facilities.
When users conduct a local search, search engines display a list of relevant, local businesses — and they display them at the top of search results in a box with a map.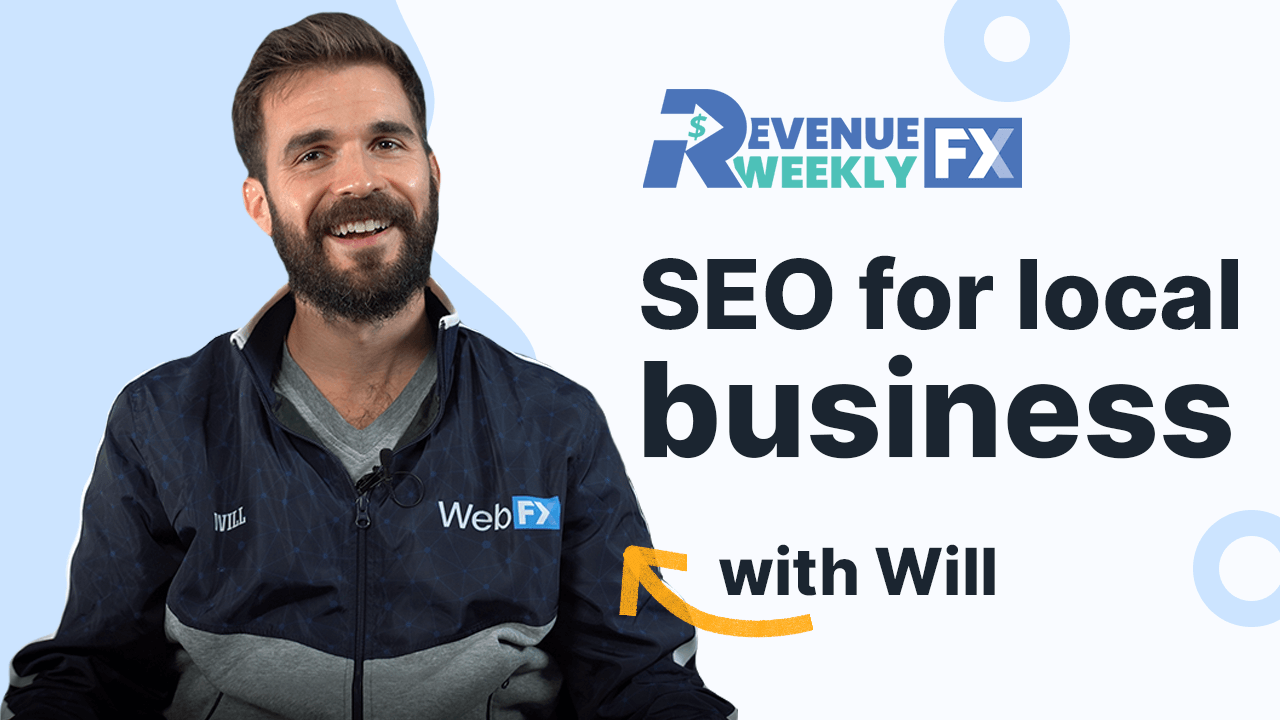 If you want your nursing home listing to appear in these search results, you must claim your Google Business Profile (GBP) listing. Once you've claimed your listing, you can fill out important information about your facility, including your contact info and hours of operation.

In addition to traditional SEO strategies like optimizing your website and creating custom content, you'll need to claim your GBP listing to reach more local leads.
When it comes to choosing a nursing home, people want to learn as much as they can about your facility. Filling out your GBP profile will provide searchers with more information about your facility and encourage them to take the next step and contact you.
By optimizing for local SEO as a part of your nursing home marketing strategy, you'll help your business connect with people interested in your nursing home facility.

Hear What It's Like to Work With WebFX!

"WebFX gets it done! They've done a great job working with our changing vision and goals, and their turnaround times are wonderful. All staff are professional, timely, and friendly."
Healthcare
2. Build your social media presence
Social media is a powerful tool for helping your business connect with leads interested in nursing care facilities. If you want to reach people who are looking for nursing homes, you must invest in building your social media presence.
First, you'll want to start by choosing your platform. It's best to choose platforms that your audience frequents the most. This ensures that you're reaching them where they're most likely to engage.
You can reach people on Facebook, Twitter, Instagram, Pinterest, and LinkedIn. Keep in mind that you're targeting elderly people and their children. In many cases, the older children are the ones helping make the decision for the parents.
Social media provides you with the opportunity to showcase the positive aspects of your nursing home facility. People want to see that your nursing home is a good fit and safe option for them or their parents. It's important that you highlight all the awesome features of your nursing home to ensure that your audience picks your facility.

With this marketing idea for skilled nursing facilities, you can create photos, videos, and link to content to highlight the positive aspects of your facility. This is a great way to build a positive reputation with your audience and get them to choose your nursing home.
If you're looking for some more marketing ideas for assisted living facilities, call us today at 888-601-5359 to speak with a strategist to see how WebFX can help your business reach new leads.
3. Run pay-per-click (PPC) ads
Pay-per-click (PPC) ads are a valuable way for your assisted living facility to obtain valuable leads. These are paid advertisements that appear at the top of the search results, above the organic listings. PPC ads are valuable for attracting leads that are more likely to convert.
In fact, PPC leads are 50 percent more likely to convert than organic leads. These are people who know exactly what they want and just need to find the right business to fulfill their needs.
Nursing home searches are need-based. Most people who search for nursing homes know they need one, they just want to find the one that is right. By using a PPC ad, you put your business ahead of the competition.
One way to make your PPC ad stand out from the crowd is creating a call-only campaign. These campaigns are only available on mobile. Instead of clicking on your ad, people call the phone number attached to your ad and speak to someone directly.
A call is worth more than a click. If someone calls your assisted living facility to learn more, they're starting to narrow their focus to find the right facility. You can provide them with a lot more information and answer their questions if they call your senior center.
PPC ads are a great nursing home advertisement for your facility. You'll help attract leads that are highly interested in your nursing home. It's a great way to earn conversions for your business.
4. Use video
Video marketing is a great digital marketing idea for your assisted living community. It's a great way to increase admission to your nursing home. Videos are extremely popular and help provide more information than most mediums.
With the rise in popularity of platforms like YouTube, video has become a strong force in the digital marketing world and in how to market a nursing home. Considering people are 10 times more likely to interact with a video than a block of text, video can have a huge impact on how your audience interacts with your brand.
You can cover a number of subjects with videos. This is a great opportunity to give people a tour of your facility, provide testimonials, or introduce them to your staff. You can also create detailed videos about the services you provide for seniors too.

This is valuable content that gets your audience to engage and take interest in your facility. They'll get a first-hand look at your nursing home before getting to visit it. A video with a tour of your facility can make a huge impact that drives these leads to contact your facility directly.
Videos make it easier to digest information than written content. Your audience can obtain more information in a one-minute video than an entire page of text. It's a valuable tool that will help you attract more people to your nursing home facility.
Our digital marketing campaigns impact the metrics that improve your bottom line.
See More Results

WebFX has driven the following results for clients:

$3 billion
In client revenue

7.8 million
Leads for our clients

5.2 million
Client phone calls
WebFX will put your nursing home marketing ideas into action
A strong digital marketing campaign will help your nursing home reach new leads for your business. With many digital marketing methods available to your business, you have multiple opportunities to reach out and capture leads. At WebFX, we have over 25 years of experience running digital marketing campaigns.
We're a full-service digital marketing company that specializes in marketing ideas for assisted living facilities. We have a team of 500+ experts that will bring their knowledge and expertise to your campaign. Our team of experts will help you develop a campaign that maximizes your results.
If you're looking for a nursing home marketing expert that drives results, look no further than WebFX. In the last five years, we've driven over $3 billion in sales and over 7.8 million leads for our clients. Our team of experts customizes your digital marketing campaign to help your business grow.
Don't believe us? Just ask our clients! Check out our 1020+ client testimonials that attest to the great work we do!
Get started with nursing home marketing
Ready to take your nursing home marketing to new heights?
Contact us online or call us today at 888-601-5359 to speak with a strategist about our digital marketing services.
We look forward to helping you grow!
Earn a 20% greater ROI with WebFX