Online lead generation can be hard for many engineering firms. You have brilliant engineers, top-notch equipment, and great results. Why aren't customers flocking to your firm?
Engineering firms face a unique barrier when it comes to lead generation: much of the work you do is hard to demonstrate to potential customers.
A law firm, for example, can point to a recent court case and say to potential leads: "we just won a settlement worth $xx,xxx for our last client by doing x, y, and z."
Unfortunately, it can be difficult to mimic this approach as an engineering firm. Your processes and results are often technically complex, and generally inaccessible to those without a background in engineering.
On this page, we'll explain exactly how you can tackle this problem so that you end up with the leads you need to help your business grow.
WebFX can help your engineering company earn more leads online. Contact us at 888-601-5359 to learn more.
37% of marketers say that generating high-quality leads was one of their biggest challenges.
We want to decrease that percentage.
WebFX can help you generate high-quality leads with a customized marketing strategy.
Learn More About Lead Generation Services
1. Understand your target demographic
You already know generally who's approaching you for business. You probably know what industries your firm serves best, what businesses can benefit from your work, and so on.
But you need to go deeper. In order to bridge the gap of engineering knowledge that separates your firm and potential customers, you need to understand who you're marketing to on a more personal level.
The best way of accomplishing this is by researching and constructing marketing personas. You want to establish general information regarding things like:
Average level of education
Budgetary expectations
Experience with engineering firms
And so on. Generalized marketing doesn't work for engineering firms, simply because the work you do is so customized in the first place.

Hear What It's Like to Work With WebFX!

"We've been working with WebFX for over a year now, and it's clear we made the right choice! Our stats have gone through the roof and we've seen the quality of our leads improve dramatically over past 12-15 months."
Engineering Company
2. Educate potential customers
After you've established exactly who it is you're marketing to, you need to have an education process in place.
Understanding what different engineering companies do can be very confusing for many people, because there's usually such a big knowledge gap. To address this, you have to be on the same page as potential leads.
For example, let's say you're a civil engineering firm competing for a contract to design and install new, more durable transmission towers for a certain area.
When potential clients visit your site, it's because they want to learn about what you can do for them. So when you discuss highly technical projects, it's absolutely necessary that you explain them in a way that doesn't require an engineering degree to understand.
In other words, you need to speak their language. Avoid confusing visitors with obscure jargon, and explain to them in clear terms: "this design will save you $x,xxx over 10 years but will cost more upfront, while this one will initially be cheaper but will need replacing after 5 years."
Potential customers want to know exactly what they can expect from you, and will be much more likely to partner with your firm if you connect with them in a clear, straightforward way.
How exactly can you accomplish that? With content marketing.
3. Use content marketing
Content marketing is the process of driving traffic and leads through content creation. The content can be just about anything you want, as long as it provides value to potential customers.
As an engineering firm, you're in an especially good position for content marketing because you have a skilled group of people with the ability to discuss complex, in-depth topics. You can take essentially any engineering topic and turn it into an ebook, webinar, in-person conference, blog post, or infographic that demystifies exactly what you do for potential customers.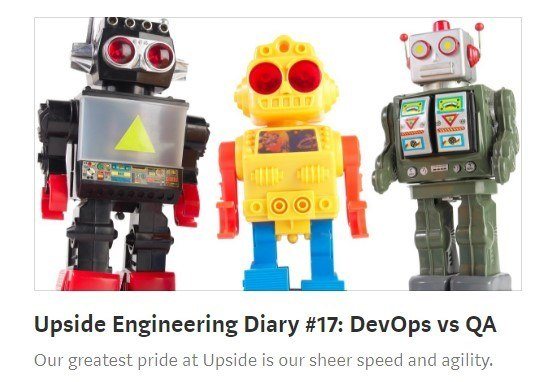 Another great point of entry for content marketing is to ask current and past clients about their experiences working with your firm. It's very likely that you'll be able to identify common points of friction, misunderstandings, and so on that you can then address with a solid content strategy.
Content marketing works because it's human nature for people to gravitate towards things that are interesting and entertaining. By making the work your firm does accessible and understandable, you'll build trust with potential leads and establish your firm as an engineering authority that cares about educating clients rather than just taking their money.
Content marketing is also great because it allows you to generate leads. Although you don't want to "gate" every piece of content you create, you can ask visitors for their names and email addresses to download or access certain guides that are particularly valuable.
If you're looking for an easy place to start, you can get an informational blog for your engineering firm up and running in as little as a day or two!
From there, you can expand into more complex webinars, instructional videos, and whatever else you think might be effective for your firm.
You can also check out our free content marketing guide for more ideas to jump-start your lead generation strategy.
Attract more engineering leads with WebFX
If you're looking for a professional solution to your lead generation needs, we'd love to help.
At WebFX, we're a full-service digital marketing agency that works with engineering firms across the country. We understand the industry, and we also know exactly what it takes to execute successful lead generation campaigns for your firm.
Plus, we offer a hassle-free CRM for engineers, Nutshell. With Nutshell, you'll have all the resources and tools you need to generate and convert more leads with ease.
Contact us today for more information or a free quote!
Earn a 20% greater ROI with WebFX