Maintaining a positive reputation for your casino is critical to your continued success. Even though you work hard to create a safe and fun environment for your patrons, you can't control what people say or do when they leave your gambling floor. And if they're down on their luck, they might not blame their luck — they might blame you.
All it takes is a couple bad reviews or negative comments to hurt your casino's business. To make sure you don't lose business to customer complaints or baseless allegations, you need a reputation management campaign.
Keep reading to learn more, and contact us at 888-601-5359!
Our digital marketing campaigns impact the metrics that improve your bottom line.
See More Results

WebFX has driven the following results for clients:

$3 billion
In client revenue

7.8 million
Leads for our clients

5.2 million
Client phone calls
What is online reputation management?
Reputation management is the process of maintaining a positive public image online. It's a similar concept to public relations, except it deals exclusively with the online world.
There are a lot of different websites that can include negative sentiment about your business. All of them can damage your reputation, but not all of them are made equal — in other words, some sites are legitimate, and some aren't worth your time.
These are the sites that have the most potential to damage your casino's public image:
Review sites: Sites like Yelp regularly ask consumers for feedback on different companies. Unfortunately, this can include your casino. And because casinos have so much going on at once, complaints can range from bad food to a poor experience with a new blackjack dealer.
Hate sites: These sites are developed by people who simply want to be negative. They want an outlet for the negativity that they feel toward a whole range of different targets, and sometimes your casino might fall in their crosshairs. Most of the time, these sites aren't legitimate, and you can safely ignore them.
Media coverage: If a customer complaint gains a lot of steam, it's possible the media could pick it up. If that happens, it's in your best interest to contact the media outlet and present your side of the story as quickly as possible. Most media organizations like to offer a balanced view of a situation, so they'll be interested in hearing from you anyway.
Social media: Sometimes, customers will take to social media to share their dissatisfaction with your business. If that happens, you can either contact them directly or address the issue publicly to save face. While this might not sound effective, a quick response to an unhappy customer could be all it takes to change their mind.
Most of the time, these are the kinds of websites that you'll find if your reputation is under fire. Responding to them quickly and professionally is critical to maintaining a positive, professional reputation.
Hear What It's Like to Work With WebFX!

"WebFX for us has been much more like a partnership than a client-customer relationship. They really feel like they part of our team. We feel very fortunate to have found them."
Travel And Recreation Company
Why is online reputation management especially important for casinos?
Casinos encourage fun, excitement, and limitless possibility. They're places for people to enjoy themselves and live out their dreams of potentially hitting it big on the slots or land a double-zero in roulette. It might not be likely, but everyone's willing to try their luck and have a good time at a casino.
That's the kind of image that a successful casino enjoys. But when your reputation is under fire — whether that's from unhappy gamblers or anti-casino activists — you can't just let them kick you around. You need to take action and stand up for your casino to make it successful.
If you won't, who will?
Tips for online reputation management for casinos
When your casino is the target of upset customers and negative sentiment, you have a couple ways you can fight back. These tips are all intended to give you control over situations that previously chipped away at your good name through professional, courteous actions. Basically, you're going to prove you're worthy of a good reputation by killing with kindness.
Track mentions on social media
When you use social networks like Facebook and Twitter, you can look up any mentions of your casino. Just type in your business's name in the search bar and check out the results.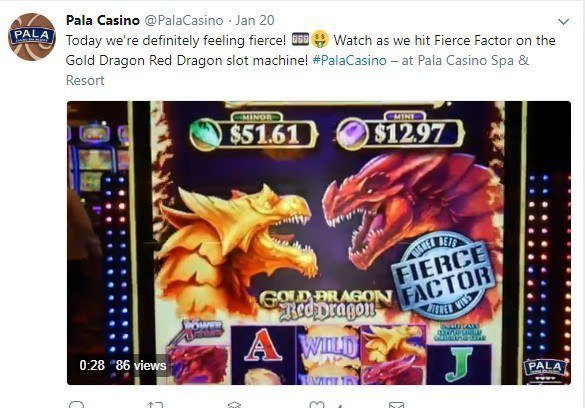 If everyone seems to be enjoying themselves online, then you're in the clear. In fact, you can (and should) reach out to a few of them, and thank them for their patronage! It's a great way to show the public that you're an active and involved business presence.
On the other hand, if people are posting negative comments on social media, you should engage them as soon as possible. A quick public message that asks for details about their concern or a private message is a great way to defuse a potentially volatile situation. Plus, it gives you control over the negativity by publicly addressing it.
Encourage positive reviews
If you find negative reviews of your casino on different websites, you can encourage your happy customers to start leaving positive reviews. You can do this on your website, social media accounts, or even in your own casino. Asking happy customers to talk about their experiences on Yelp and other popular sites is a great way to improve your image without a lot of work on your end.
Time to Level Up Your Sales
Our long list of services helps you grow every aspect of your business with marketing strategies that are proven to increase bottom-line metrics like revenue and conversions.
In the past 5 years, we've managed more than 12.9 MILLION transactions across our client base.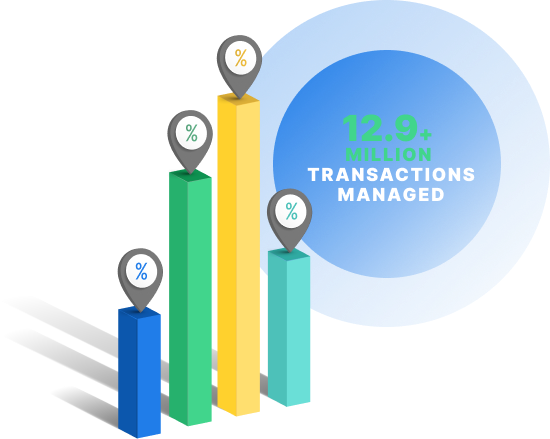 WebFX knows reputation management
Here at WebFX, we take pride in getting our clients the results that they need, so their company can grow — and we'll do the same for you! Our team of experienced reputation management experts knows how to respond to customer criticism and create a positive online image of your company. And when your casino has a good reputation, you can start bringing in new customers all the time!
Are you ready to get more gamblers at your tables and slots? Contact us today to create a custom reputation management plan for your casino!
Earn a 20% greater ROI with WebFX