International search engine optimization (SEO) is one of the best ways to help your business reach a global market.
But what exactly is it? International SEO is the process of optimizing your website so search engines know which countries you want to target and which languages your business uses.
It's helpful to think of international SEO as geotargeting. However, instead of optimizing your website to reach more customers from your city or state, you optimize it for different countries and languages.
On this page, we'll provide you with six tips to help you implement international SEO into your digital marketing plan. If you need help integrating international SEO, call us today at 888-601-5359 to speak with a strategist.
Let's get started!
Independent research from Clutch has named WebFX the
top SEO company

in the United States.

Clutch has personally interviewed more than 250 WebFX clients to discuss their experience partnering with us.

Read More Clutch Reviews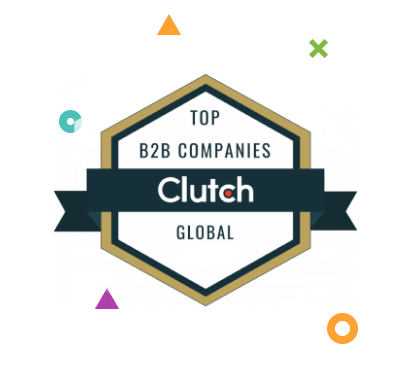 1. Conduct keyword research
Just like regular SEO, keyword research is an important part of international SEO. Conducting keyword research helps you find the right keywords for your campaign. Keywords are an integral part of your SEO plan because they help drive in leads that are the most interested in your business.
When you conduct keyword research, you can use numerous keyword research tools to help you find the right keywords. If you want to drive the best results for your campaign, focus on long-tail keywords.
Long-tail keywords are keywords that contain three or more words. An example of this type of keyword is "Italian restaurants near Harrisburg, PA." Long-tail keywords are specific, and they tell you exactly what your audience is hoping to find.
These keywords are better for your campaign because they drive more valuable leads. If leads search your specific keywords, you know they are interested in your business.
Long-tail keywords are more valuable than short-tail keywords, which only contain one or two words. Short-tail keywords like "Italian food" are too generic, and don't signify search intent. Is the person trying to find an Italian food restaurant, or are they looking for recipes?
Once you conduct keyword research, you'll want to translate the keywords into the languages you are targeting. It's important that you don't rely on a translation machine, but rather a native of the country (we'll dive into this more later).
By conducting keyword research, you'll find the right keywords for your campaign and integrate them into your international SEO plan.
2. Focus on language targeting
If you want to reach international markets with your international SEO plan, you need to focus on language targeting. Many companies focus on targeting specific countries, like Germany, France, or Spain because they offer French, German, and Spanish language options.
The problem with this is that there are other countries that speak these languages. If you only focus on France because you want to reach French speakers, you'll miss out on countries like Canada, Belgium, and Luxembourg who all speak French.
You can still target specific countries, but it is important to consider expanding beyond countries. Language targeting is a great way to do that.
To ensure that you reach all potential international leads, it is best to focus on language targeting rather than country targeting. When you develop your site, you'll want to implement the "hreflang" tag to indicate the languages your site offers.
The hreflang tag tells Google the language you want to use a specific page. The code can be placed in the HTTP header, sitemap, or the on-page markup. It's a specific code that will help your website display the right language to the people who access your site.
When you integrate different languages, ensure that each language's site is mostly in that language. Don't direct people to a French page and have an English title. Elements like your title, navigation, and content should be in the appropriate language.
It is also important that you don't automatically direct users to a different language based on their location. Someone visiting France from another country may be looking at your business, but they don't speak French. Instead of automatically changing, offer a suggested language that allows users to decide which language is best for them.
3. Avoid machine translations
As stated previously, you don't want to rely on machine translation for your international pages. While it seems like an easy way to translate your pages, machine translation is very inaccurate. You'll end up translating pages that don't make sense to your audience.
This will produce a poor user experience for your audience. If you're trying to appeal to an international market, it is best that you put in the time and effort to market to them correctly. Without proper translation, you'll fall victim to poor SEO targeting.
To drive the best results with your international SEO plan, you'll want to rely on a fluent speaker of the language or a native from one of the countries that speaks that language. This will help you get a more accurate translation for your pages.
When you use proper translations, you'll drive more organic traffic to your international pages. It will help you obtain more qualified leads because the content will make sense to them.
4. Create URLs for international pages
To drive the best results with your international SEO plan, you need to create separate pages that are dedicated to your international markets. There are three main ways to create URLs for your international site
ccTLD
ccTLD stands for country code top-level domain. This is a two-letter code that indicates which country the website is registered. The URL is set up like "examplesite.us (country abbreviation)."
Subdomain
Your business also has the option to use a subdomain. This domain is specifically for your international pages. The URL looks like "us.examplesite.com."
Subdirectory
The subdirectory option focuses more on making a page on your site that is dedicated to a specific language or country. The site URL looks like "examplesite.com/us."
By creating URLs for your international pages, you'll direct your audience straight to them. It helps you segment your site to create different sites for your various markets. You'll help guide international clients to the right website.
5. Reflect culture in your design
If you want to make the most of your international SEO plan, you need to immerse yourself in the culture. It is important that your site content and design is culturally appropriate for your audience. It will provide them with a better experience on your site.
First, you'll want to ensure that all things on your site are formatted properly. You'll want to use the local language, currency, and time zone. These are things specific to their region, so you want to ensure that they are integrated properly to create a seamless experience.
You'll also want to look at things like addresses and phone numbers to ensure they are properly formatted. These are little touches that will make a huge impact on your audience.
On the design side, research countries first to understand how they perceive different colors and designs. Your design may work in the U.S., but other countries may not find it appealing. Take time to research targeted countries and understand how they react to certain designs.
This will help you create a better site for your international audience. You'll provide them with a site that is interesting and engaging for them, which will keep them on your site longer.
6. Translate content into different languages
When you create great content, you want to share it with leads in all markets. To ensure your international leads can read your content, duplicate and translate your content for them.
Google won't penalize you for duplicating content. When you produce it in a different language, Google understands your purpose and allows you to create your content in various languages.
When you duplicate your content, make alterations to fit the culture. Some phrases or terminology may not make sense to other cultures. You will keep the concept behind the content, but focus on translating and phrasing it in a way that makes sense to your international audience.
Translating your content into different languages is a great way to help your content rank in different search results. You'll help more leads from different international markets find your content. It's a great way to create content that appeals to all members of your audience
Content marketing also has a huge impact on SEO performance. It keeps leads engaged on your site longer and gets them interested in your business. This will help boost your SEO ranking, so you can reach more valuable leads.
By duplicating and translating content into different languages, you'll provide great content to all of your leads.
Reach international leads with an SEO plan from WebFX
International SEO is an important part of your digital marketing plan if you have leads from different countries. If you want to engage these leads, invest in international SEO to reach them the best way possible. At WebFX, we have over 25 years of experience creating SEO plans that work for our clients.
We're a full-service digital marketing company that specializes in international SEO. Our team of 500+ experts will help you optimize your site for international markets. We know what it takes to help you reach international leads.
If you want a company that drives results, look no further. To date, we've driven over $3 billion in sales and over 7.8 million leads for our clients. We focus on creating a plan that works for our clients and drives valuable results
Our clients love the work we do for them. In fact, we have over 1020 client testimonials that attest to the great work we do. Check them out to see what it's like to partner with a top international SEO company like WebFX!
Get started today
If you're ready to start driving in more international leads, contact us online or call us today at 888-601-5359 to speak with a strategist about your customized international SEO plan.
We look forward to hearing from you!
How Is Your Website's SEO?
Use our free tool to get your score calculated in under 60 seconds.