3 Ways SEO Will Help Your Branding Efforts
SEO and branding often go hand in hand, even though many marketers consider them separate concepts. They depend on largely the same factors: Improving your SEO efforts will improve your branding, and improving your branding efforts will open up new SEO opportunities. If you want to maintain a strong overall marketing strategy, it's important to understand the relationship between SEO and branding.
What's the difference?
Before we get into specifics, it's useful to qualify the differences between SEO and branding.
At the most basic level, SEO is a marketing channel and branding is not. You can use SEO to attract users to your website and familiarize them with your company, while branding is the message, culture, and overall image associated with your business.
Marketing channels like SEO are used as a way of communicating your brand's message to potential customers. So while the process of "branding" occurs through various marketing efforts, branding in and of itself is not marketing.
1. SEO helps to shape your brand
Many marketers mistakenly think that they have the final say in how their brand is perceived. The truth is that a brand is actually defined by the customers and their understanding of what a business does.
Here's a very blunt, oversimplified example: You could set up a business named "Best Pencils In The World, Inc.", and do everything you can to build out a brand known for its high quality pencils. But, if customers end up loving your pens and hating your pencils, "Best Pencils In The World, Inc." may very well become known as "that awesome pen company."
That being said, it is possible to create a general "shape" for your brand, and to nudge it in a specific direction with smart SEO.
Proper keyword research and content creation are excellent methods of doing so. When you decide what keywords you want to rank for, you're strongly encouraging a connection between your brand and those specific search queries.
For example, if you want to become a big brand name in the bulk office supplies vertical, you'd want to rank for keywords relating to "office supplies," "office pens," and similar phrases. You wouldn't necessarily want to rank for "comfortable desk chair," because it sends a mixed branding message that's contrary to your intentions.
In this way, proper SEO can help you influence the public perception of your brand.
2. SEO and branding are "means" to the same end
Fundamentally, the goal of both SEO and branding is to increase the visibility (and bottom line) of your business by becoming an authority in your industry. Because of this, you can't really focus on "just SEO" without also increasing awareness of your brand – it's a logical sequence.
When it comes to increasing your company's authority online, the same principles apply to both SEO and branding. Link building, for example, has long been a critical part of SEO. The more well-regarded websites that link to your website, the better your pages rank in SERPS. The better your pages rank in the SERPS, the more visible your brand is and the stronger your branding becomes.
What Is Performance Branding? Check Out the Blog Post
3. Brand stacking
When you've achieved a high level of brand visibility, you can use SEO to rank specifically for branded keywords. This, in turn, further increases your brand visibility and brand authority.
"Brand stacking" describes a change in Google's search algorithm made some years ago that rewards branded search queries with multiple first-page listings from the same domain.
In the past, a company would be lucky to have 2 listings on the front page. After the brand stacking change was implemented, some companies saw as many as 6-8 pages from a single domain listed on the first page.
This is another example of how you can achieve strong brand influence primarily through high quality SEO work.
Independent research from Clutch has named WebFX the
top SEO company

in the United States.

Clutch has personally interviewed more than 250 WebFX clients to discuss their experience partnering with us.

Read More Clutch Reviews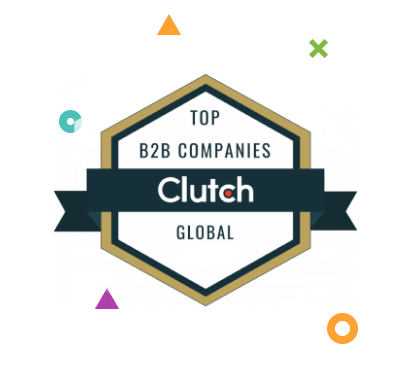 Ready to ramp up your branding efforts?
If you want to establish a strong brand, you simply cannot ignore the power of good SEO work. As far as digital marketing goes, SEO is the number one way to increase the visibility and market share of your brand.
One of the best parts of SEO is that you can start implementing it on your own! Check out our SEO for beginners guide, or our on-page SEO checklist to get started today.
If you don't have the time or resources to do SEO in-house, or if you just want the knowledge of a professional, we can help! At WebFX, our expert team of Internet Marketers has years of experience helping our clients to establish strong brands through SEO and other Internet marketing tactics.
Contact us today for more information or a free quote!
How Is Your Website's SEO?
Use our free tool to get your score calculated in under 60 seconds.