Agency

Online Advertising Agency
Online Advertising Agency
Online advertising has quickly become one of the most profitable ways for your business to grow. But what exactly does an online advertising agency do? And how do you tell the good ones from the bad ones? Beyond that, why should you trust what you read from WebFX? We'll cover those three questions so you can figure out the best course of action for your company when working with an online advertising agency. You can also call us anytime at 888-601-5359 to speak with one of our Internet marketing experts!
What do online advertising agencies do for me?
Online advertising agencies are experts in digital marketing strategies.
There are a lot of digital marketing strategies in the world, so we won't cover all of them here.
But you've probably heard of these big-name concepts.
Content marketing is the process of creating new pages, text, and multimedia for your company's website.
"Content" has such a broad definition because it performs a broad range of jobs. You can use it to introduce someone to your company, sell a product, update them on your industry, and much more.
These are the most common types of content you'll find on a website:
Blogs
Article pages
Images
Infographics
Videos
Interactive tools
Each of these content types performs a specific job well, although all of them are versatile enough to do almost anything you want.
So how does content marketing tie into online advertising agencies?
Any online ad agency will know that content is the foundation of success in digital advertising.
With content, you attract people to your site, encourage them to buy, and finally convert them into leads or paying customers (depending on your business).
Best of all, an digital agency knows that when you add content to a site, that content stays on that site indefinitely. The longer it's on your site, the more it'll benefit your company, too!
But content is just the beginning. Online ad agencies know that you can't rest on your laurels.
That's why they offer services like search engine optimization.
Search engine optimization (SEO) is the process of improving your site so Google can read, understand, and categorize it better.
Most of the time, that means using proper spelling and grammar as you create content. But it also means using correct and up-to-date HTML code on the back-end of your site.
That code &mash; called "technical SEO" — acts like a series of road signs that directs Google's algorithm as it navigates your site.
Unfortunately, even Google's sophisticated algorithm can't figure out how to "see" images or "watch" videos.
That's why online ad agencies encourage their clients to use "alt tags" in their code.
These tags are used to describe multimedia elements on a page that Google otherwise can't understand. So whenever you add an image or video to your site, it's also important to add an alt tag and a three- or four-word description about that element.
On top of that, an online ad agency also knows that SEO requires using some other critically-important tags like the title tag.
This tag goes at the top of every page on your site to give it a title, just like a book. Google then sees that title and assumes that all the text, images, and other content on that page pertains to that title.
When the page's title and content are coordinated properly, Google will rank the page higher in search results than it did previously.
Why?
Because Google understands it better!
If you're new to the idea of SEO, all of this could sound a little overwhelming. You can learn a little more about how SEO improves long-term revenue with the video below.
While online ad agencies do a whole lot more than just these two strategies, these are the two you'll hear most often.
You can learn more about other strategies by visiting any of our pages on these topics:
Again, this isn't a comprehensive list of online advertising agency services. But it's a start to familiarize you with what to expect.
So we've covered what online ad agencies do. But what separates the good ones from the bad?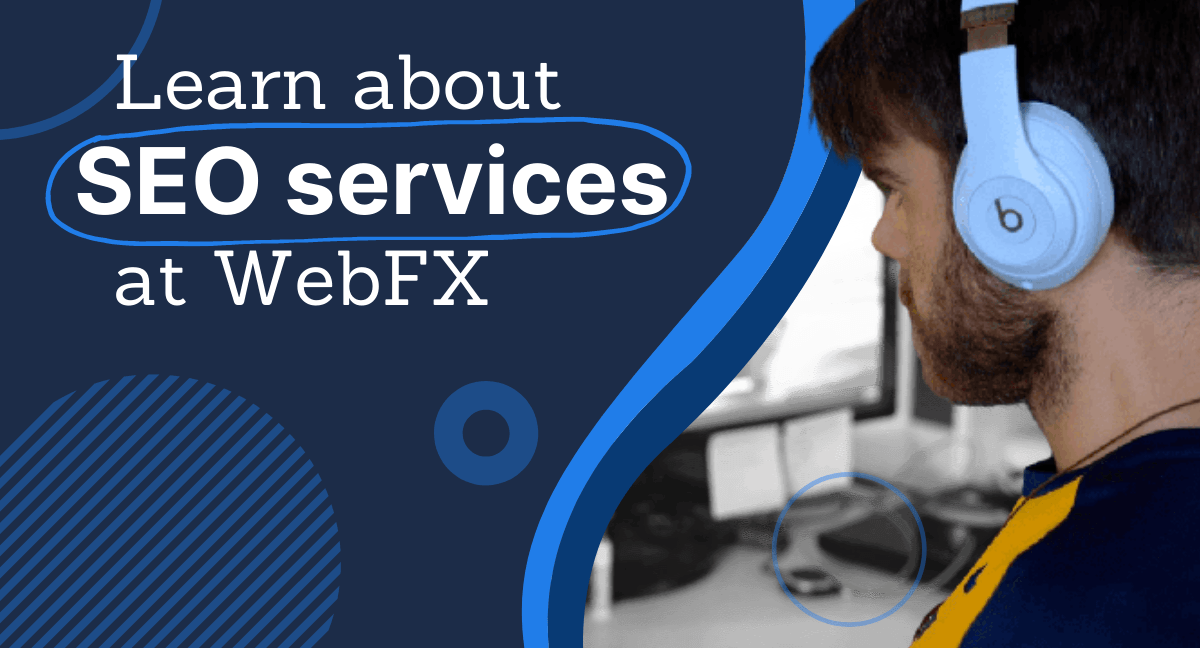 What makes a good online advertising agency?
With so many online ad agencies out there, it's obvious that some of them are going to be better than others.
After all, only one company can be #1 in its industry.
So what qualities define a good online ad agency? And why?
We'll start with the most obvious answer — skill.
If you want to be #1, you have to be skilled in your trade.
The best online ad agencies will be able to perform a range of different tasks well — maybe even exceptionally.
Those tasks can include any of the services we've listed above. And if an agency is excellent at something, they'll probably earn a few awards for their work.
They should also show that they're good at what they claim to be their specialties.
So if you're looking at an online ad agency that boasts about their web design accomplishments, they should have a top-notch website themselves that looks great on any device.
If they book themselves as a content marketing company, then they should have some best-written and top-ranked pages you've ever seen in Google search results.
The reasoning behind this is the same for vetting any other company.
If someone says they're good at something, they should be able to do it for themselves.
By the way — if this is your first time jumping into online advertising, you should also know how much you can expect to pay up front.
To learn more, you can check out this video that covers the cost of a website.
But skill is just the beginning. If an online ad agency doesn't have a guiding, driving force behind them, it won't amount to much.
2. Goals
If an online ad agency is going to succeed, it has to demonstrate that it can achieve goals.
The best way for it to do that is to collect testimonials from its past clients.
Typically, clients are focused on one element of marketing — return on investment (ROI).
So if an online advertising agency can satisfy a client so much that they get a testimonial, you can be sure that agency works with goals in mind.
Generally, the best agencies will have more than 100 testimonials. Others may have a few dozen, and newly-started agencies may only have 10 or so.
Still, an online ad agency with a lot of testimonials shows that they know how to serve the interest of their individual clients.
That places them a cut above their competitors — especially competitors that offer a one-size-fits-all, cookie-cutter advertising strategy that doesn't take individual client needs into account.
But even with skills and goals, there's still one more element of a good online ad agency that everyone should know.
3. Consistency
Consistency is an online ad agency's ability to regularly deliver results on the schedule that they promise.
You can find signs of consistency most often in an online ad agency's testimonial page. There, the agency's clients should say whether they got the services they wanted.
If the testimonials are positive, you know the agency can regularly deliver.
You can also cross-reference an online ad agency with its reviews on Facebook, Google My Business, or Yelp.
These outlets will show you negative impressions of an agency so you can weigh them against the agency's testimonials.
If it looks like too many people have written negative reviews, you can bet that the agency doesn't work at a level of consistency that helps its clients.
In other words, you can move onto another agency.
So now that we've covered what online ad agencies do and what makes the good ones stand apart, we should cover one last question.
Why should you care what we have to say?
Why should I listen to WebFX?
Good question. We don't blame you for asking. In fact, you should ask this question about every online ad agency.
Fortunately, we have answers for you.
Expertise
At WebFX, we have a team of more than 500+ Internet marketers who are at the top of their game.
We actively reward those who go above and beyond for their clients, and we even have incentive packages lined up for team members who want to learn, grow, and improve in the long run.
Our marketers are tasked with staying up-to-date on all online advertising news, and they're so experienced that they know the absolute best ways to promote companies in just about every industry.
Best of all, no one on our team is afraid of trying new things. If we come up with a new idea that could benefit your business, we'll give it a shot — and take responsibility for the results!
In a nutshell, you'll be hard-pressed to find a team more eager, experienced, and honest than the one at WebFX.
Adaptability
WebFX has been around since the late 1990s. In fact, the company's history goes back further than Google itself.
In that time, we've lived through and adapted to every single search engine update that's ever happened, managing to set ourselves apart from our competitors while delivering outstanding results for our clients.
We get to know each of our clients, their needs, their goals, and their industries. This allows us to create unique, custom strategies tailored to each of our clients. You'll never get a cookie-cutter strategy when you work with us.
That's why we retain 91% or more of our clients every year — we give them the red-carpet treatment every day.
Testimonials
Speaking of the red carpet treatment, WebFX has more client testimonials than any other online ad agency in the world.
That's partly because we've been around longer than most other online ad agencies. But mainly it's because we're dedicated to satisfying our clients.
Online advertising agency FAQs
What is an online advertising agency?
Online advertising agencies promote their clients' brands, products, and services, using digital marketing tactics such as pay-per-click (PPC) advertising, content marketing, and search engine optimization (SEO).
How much does it cost to work with an online advertising agency?
The cost of online advertising depends on factors such as the channels you use, the extent of your campaigns, and the agency you choose. On average, small-to-medium-sized businesses (SMBs) spend from $2500 to $12,000 per month on digital marketing.
Hear from our clients
Hear from Bud and Tony's Truck Parts to learn how WebFX helped their business grow with Internet marketing.
At WebFX, your success is our success. We have an active interest in improving your business according to your criteria, so you can thrive in your industry. For every dollar you spend with us, we want you to get more in return.
After all, that's the cornerstone of online advertising success. If you're going to succeed, you need to see that return.
At WebFX, we'll ensure that you have a digital marketing package that is fit for your unique business needs.
Work with the best: WebFX
Ready to start your online advertising strategy?
We're ready to help!
Contact us today to set up a custom ad strategy that'll help your business thrive online!
Learn more about online advertising!