The Digital Advertising Agency Behind 650+ Ad Campaigns
As a digital advertising agency, it's essential to keep the end goal of your campaign in mind. When you work with WebFX, your goals are prioritized and are at the forefront of every campaign. Always pressing toward the end goal is what allows our digital ad agency to drive astronomical results for our clients — and you could be next.
Capture more revenue with a top digital ad agency
With more than 650 paid ad campaigns managed, plus a client retention rate of 91%, WebFX is a top digital advertising agency for businesses worldwide. As your partner, you can trust our agency and dedicated account managers to deliver results.
In the past five years alone, we've helped our clients' businesses earn over $3 billion in revenue
Get a preview of what our award-winning digital advertising company can do for your business and team, below. Browse our services, plus learn how to research and find the best digital ad agency for your business.
If you'd like to chat about our digital advertising services, contact us online or call 888-601-5359!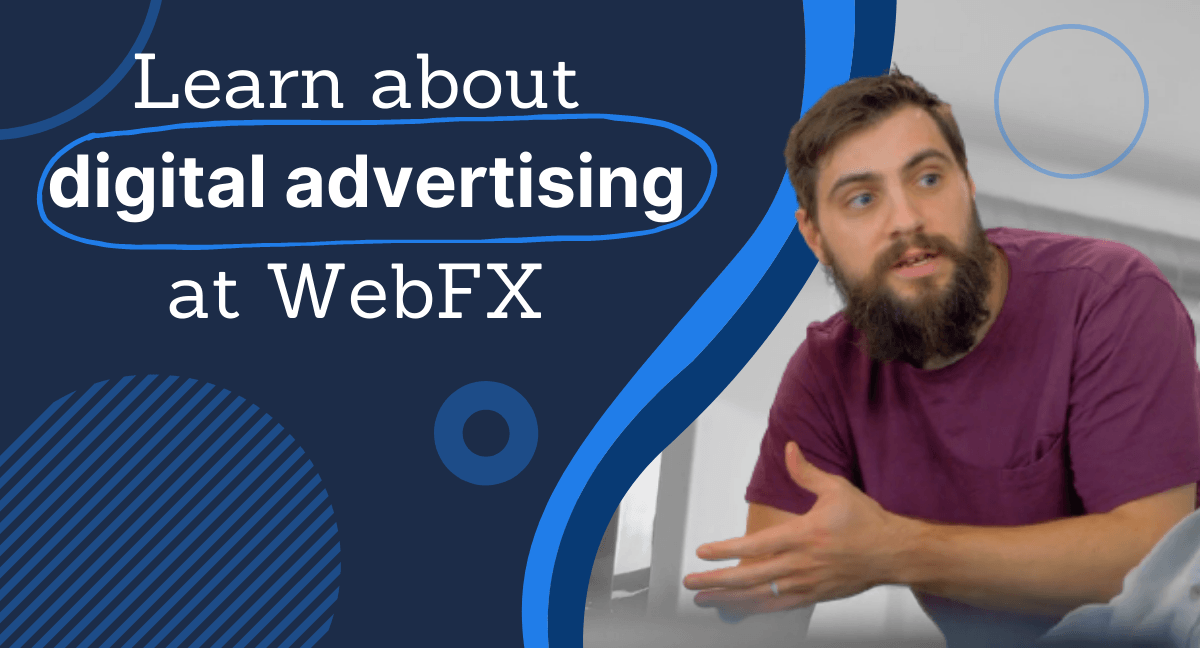 Our digital advertising agency's services
When you choose WebFX as your digital ad agency, you can access all the online advertising services you need to succeed. Whether you're looking to launch a remarketing campaign, a set of Display Network ads, or a dual advertising and search engine optimization (SEO) strategy, you can count on WebFX.
Get a preview of our digital ad agency's top 3 services
At WebFX, our digital advertising company drives results with strategies like SEO, PPC, and social. Learn more about the expertise, research, and time that goes into creating your company's custom strategy with this preview of our top digital marketing services.
Learn how we increased traffic by over 40%, and conversions by over 100% for an ecommerce client.
Read the Case Study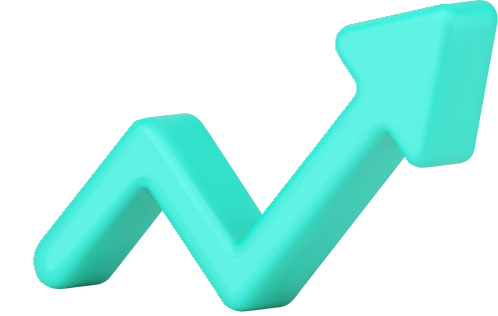 Search engine optimization (SEO)
SEO is one of the most popular digital advertising strategies out there, and if you want interested customers to be able to find your business easily, it's the strategy for you.
Although SEO is considered a strategy in itself, it's made up of many other sub-strategies that work together to make your business more visible online.
The main goal of SEO is to improve your ranking in search engine results pages (SERPs). Your placement on these pages is crucial for lead acquisition.
Over 95% of clicks go to websites that show up on the first page of search results. This means that if you show up on pages two, three, and so on, there's only a five percent chance that users will see your website. And that percentage decreases with each passing results page.
Here are some of the most important sub-strategies that our digital advertising agency uses to make SEO a successful strategy:
Keyword research and targeting
Keyword research is one of the first steps any digital ad agency takes when you decide to work with them. It gives them a ton of valuable information about your industry and helps them understand what kind of content to create to rank at the top of SERPs.
Information that digital ad companies pay most attention to include competition and search volume:
Competition gives our agency an idea of what we're up against if we were to target a keyword. It tells us how difficult it will be to rank for that specific keyword.
Search volume is exactly what you might think — the amount of times users search for a specific keyword.
These two key pieces of information help our digital advertising firm decide on the keywords that are most beneficial to your campaign, and not just with SEO. Keyword research is also crucial to strategies like content marketing and pay-per-click advertising (PPC).
Our digital ad agency will research two different kinds of keywords, general and long-tail:
General keywords are short and to the point and aren't detailed. General keyword examples include terms like "pasta," "keyboards," or "decor." When our digital ad agency researches these kinds of keywords, we'll likely find that the competition level and search volume is extremely high. This commonly makes general keywords extremely hard to rank highly for, which is why digital ad agencies also research long-tail keywords.
Long-tail keywords are more like phrases than terms. They are longer and more detailed than general keywords and can be extremely beneficial to your digital ad campaign. Examples of long-tail keywords might include "baked ziti pasta recipe," "backlit ergonomic keyboard," or "décor for a yellow living space." Long-tail keywords typically have a low competition level and a low-to-moderate search volume. Long-tail keywords are much easier to rank for, but don't get as much search traffic since they're so detailed. Not everyone searches for "décor for a yellow living space." However, the benefit of long-tail keywords is that when a person does search for that specific term, they're usually ready to buy.
Content creation
After our digital advertising agency performs keyword research and comes up with a list of useful keywords for your campaign, we'll start a content creation initiative. The purpose of keyword research is to find keywords to build pages around, which is where content creation comes in.
Different keywords lend themselves to different kinds of content, which is something that your digital ad company will sort out when they plan your content strategy.
For example, there is blog content, long-form content, and service page content. All are different and serve important purposes.
Blogs create a constant flow of new, informative information, which search engines like Google love.
Long-form content, which is typically longer than 2,000 words, often ranks well in Google since it shows that a business is extremely knowledgeable on the topic.
Service page content is also extremely important because it serves as explanatory text for your products and services. Someone could find your service pages based on what they use as a search query, which means these pages can entice potential customers to convert.
User experience testing
When it comes to your website, Google pays attention to every single detail. If you want your content to rank highly in SERPs, the information on your site pages isn't the only thing you have to worry about.
Google's job is to provide the best information to search engine users. They want to ensure that the results they provide offer the best, most high-quality information on any given topic, but they also want to make sure that the website hosting the content is easy and enjoyable to use.
That's where user experience testing comes in.
Website user analysis allows a digital advertising agency to get into the minds of your site visitors. Through user experience testing, they'll be able to determine how easy it is for site visitors to use and navigate your website and make tweaks accordingly.
The way users interact with your website can determine things like dwell time, which is how long users spend on your website, and bounce rate, which is the percentage of site visitors that leave your website after only visiting one page.
Google's algorithm considers both metrics when ranking your website, which is why it's so important to get a low dwell time or a high bounce rate cleared up immediately. Our digital advertising agency can help you do so!
Page speed optimization
Page speed is another factor that Google considers when ranking your website.
If your page takes longer than three seconds to load, users will likely bounce away, which — you guessed it, increases your bounce rate. A low page speed can affect your ranking page position, which is why digital ad companies that provide SEO will likely recommend page speed optimization services.
WebFX offers page speed optimization services that can work with your content and user experience to ensure that users enjoy their time spent on your website.
Pay-per-click advertising (PPC)
When most people hear the term digital advertising, they likely think about online ads. As you can see, online advertising isn't the only strategy that digital advertising agencies offer, but PPC management is one of the most popular ones.
Pay-per-click (PPC) advertising is a cost-effective strategy for targeting your most-qualified customers, as you only pay when a user clicks on your ad. PPC ads appear above organic results on SERPs and as display ads on various websites.
PPC ads work using a bidding system. You'll bid against your competitors for the keywords you want to target. If you're among the top bids, your ad will show up at the top of search results.
Our digital advertising agency will use keyword research, much like SEO, to ensure that your ads target the perfect audience, as well as create ad copy and design landing pages formulated to entice users to convert.
Social media marketing
Social media marketing is another popular service that our digital advertising company offers.
Social media platforms like Facebook, Instagram, Twitter, and LinkedIn create great opportunities to connect and interact with your target audience. Not only that, but you'll also be able to boost your brand awareness since your posts reach far more people than just your friends and followers.
For example, when one of your friends shares something that you post on Facebook, their friends can now see your content, too. Similar on Twitter, if one of your followers retweets your content, their friends can now see your content as well.
The bottom line? Users don't have to follow you to see your content, so it reaches much farther than you might think. That makes it an excellent platform for advertising.
Not only can you share links from your website, links to your blog, or exciting information about your business, but you can also use ad features on social platforms to produce ads for your company.
Facebook, Instagram, and Twitter all have ad platforms that are similar to Google ads in that they run on a bidding system.
Our digital ad company offers both social media advertising services and organic social media management. We can create and implement a custom social media strategy for your business that includes both of these elements, so you can make the most of your social media presence.
WebFX is a partner businesses trust.
Hear from HydroWorx, who saw a 236% increase in organic sessions with WebFX services.
Watch the Video Testimonial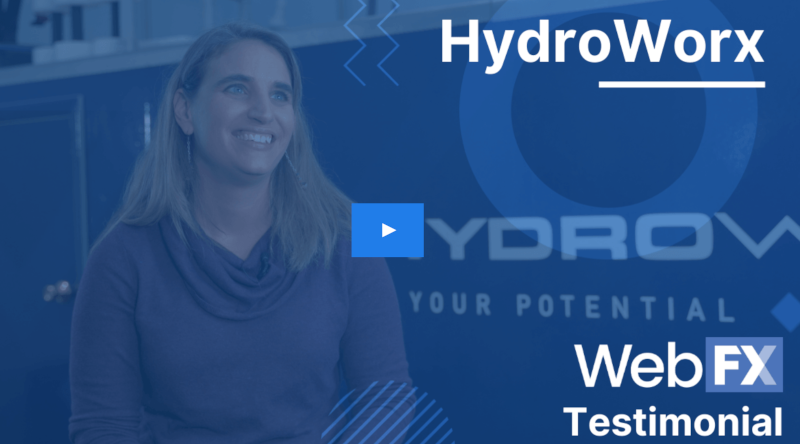 "WebFX is lightyears above any other digital marketing agency we have worked with. I can't say enough about how easy they have made this process and how accommodating WebFX has been to my entire team. I will never stop recommending WebFX!"
Credit Union
"WebFX has always been very informative with every step we take with our site. I appreciate that we always see what they will be doing with our site before it is implemented."
Abrasives Manufacturer
"WebFX has helped take our website to new heights. Using cutting edge technology and evolving with all the changes Google among others throw at you. We trust WebFX completely with our site and look forward to the continued growth they are helping us achieve. Best marketing decision we have made was hiring WebFX!"
Agriculture
What does a digital advertising agency do?
With so many digital marketing services out there, it's hard to determine what kind of agency you need to help you reach your business goals. Before we give you some tips on how to choose the best digital ad agency, let's talk about what a digital advertising agency can do for you and your business!
A digital advertising firm offers strategies that help your company successfully advertise your business online. There are many strategies to use for advertising, along with the various platforms available to advertise with.
The best digital advertising companies offer many different digital strategies that can be applied to different platforms to increase the effectiveness of your campaign.
Just think, as your products and services appear on more and more platforms, your business is bound to be top of mind when a customer is in the market for what you have to offer.
4 tips to help you choose the best digital advertising agency
With so many digital ad companies out there, it can become a chore to hunt for the perfect one. However, there are a few key features that you should pay attention to make your decision a little easier.
1. They respond to your contact form in a timely manner
If you're on the hunt for the perfect web marketing company and find one that you're interested in, you'll probably feel compelled to fill out and submit a contact form. This lets the agency know that you're interested in what they have to offer, and potentially want to work with them.
If a digital advertising company takes more than a week to get back to your contact form, you should consider looking elsewhere.
Contact forms are top-of-mind to the best digital advertising agencies, and they'll always be timely about responding to interested customers.
Not to mention, if they're not timely about responding to a contact form, it likely means they won't be too responsive during your campaign, either. This can lead to a lot of headaches, and if you want to stop the problem before it starts, consider a digital advertising agency that replies to you promptly.
2. They have a lot of positive reviews
The best digital ad agencies boast tons of positive reviews on platforms like Google Business Profile as well as third-party review sites like UpCity and Clutch.
When a past customer cares enough to write a positive review about a digital ad agency, you know they've provided them with fantastic results.
Not to mention, positive reviews act as votes of confidence from past clients. These essentially work as recommendations — the more reviews an agency has, the better!
3. They've been in business for years
The best digital advertising agencies didn't put their roots down a week ago. In order to see results, you should search for an agency that has been in business for years.
Did you know that WebFX has more than 25 years of experience? That's a lot of campaigns! Needless to say, we've been around the block enough times to know how to craft a digital advertising strategy for your business.
Similarly, agencies gain the knowledge they need to offer effective advertising campaigns through trial and error with different industries. If an agency is just starting, they likely don't have the experience necessary to create a campaign that drives fantastic results for your business.
4. They're transparent
Transparency is critical in any relationship, including your relationship with your digital advertising agency. A few things that an ad agency should always provide transparency for include:
Pricing: The best digital ad agencies will always be transparent with their pricing. They'll post the cost of their services online to make the process more efficient for everyone involved. Not only does transparent pricing allow a client to decide if they can afford an agency's services, but it also ensures that only serious, qualified candidates contact the agency.
Campaign reporting: The digital advertising company that you work with should offer transparent campaign reporting as a part of their services. Without reporting, you'll be out of the loop as far as campaign successes and results — whether they're good or bad. You want an ad agency that will communicate openly with you about every detail of your campaign — where it's falling short, what elements should be tweaked, and what you should expect moving forward.
Work with one of the best digital advertising agencies in the world
If you want to reap all the benefits of the many digital ad strategies available, WebFX is here for you!
We offer tons of digital advertising services that can help take your business to new heights, including:
We have a full team of over 500+ in-house specialists who are experts at their craft and can help drive amazing results for your business. We're based in Harrisburg, PA and have offices around the U.S. in places like Jacksonville, FL, Dallas, TX, and Boston, MA.
Speaking of results, in the last five years alone, WebFX was able to drive over $3 billion in client revenue, as well as over 7.8 million leads.
With 1000+ raving client testimonials, we've been able to prove that we're one of the best in the business, and we can't wait to help your business thrive.
Ready to Grow? Get your FREE Quote Today!
"We measure our success by how much we WOW our clients."

Bill Craig
WebFX President
Drive revenue with a proven digital advertising agency
If you'd like to kick off a digital ad campaign with WebFX, feel free to contact us online or give us a call at 888-601-5359! We can't wait to use digital advertising to grow your business's revenue!
Learn more about digital advertising pricing, services, and industry tips!
Digital Advertising Services
Digital Advertising Design Services
Learn More About Digital Advertising