5 Ecommerce Marketing Strategies That Work in 2023
Ecommerce is one of the most competitive industries on the Internet. Whether you sell jewelry, sports gear, or anything in between, there are bound to be competitors vying for clicks and customers. So, how can you promote your ecommerce marketing strategies to stand out from the competition in 2023?
With using ecommerce marketing strategies like social media and search engine optimization, your online store can build brand awareness, drive sales, and grow in one of the most competitive industries.
Keep reading to learn more about the best strategies for marketing an ecommerce website. Plus, discover why ecommerce digital marketing is critical to online businesses, and see real-life examples from ecommerce companies.
If you need professional help with best marketing for ecommerce, WebFX can help. Give us a call at 888-601-5359 or contact us online today!
Time to Level Up Your Sales
Our long list of services helps you grow every aspect of your business with marketing strategies that are proven to increase bottom-line metrics like revenue and conversions.
In the past 5 years, we've managed more than 12.9 MILLION transactions across our client base.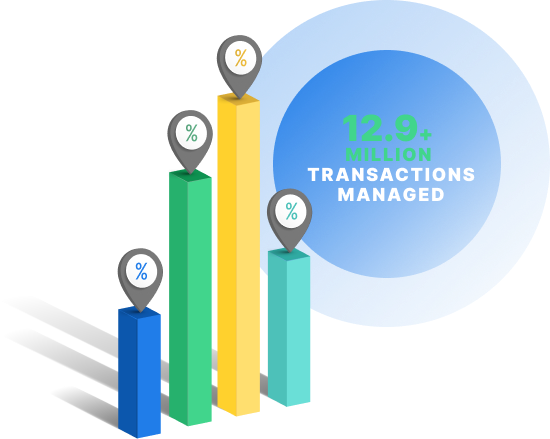 Keep reading to learn more about these five best marketing strategies for ecommerce
1. Search engine optimization (SEO)
When you operate an online store, it's important for customers to be able to find your site. Are you struggling to rank in search engine results? Search engine optimization (SEO) can help drive traffic to your ecommerce website.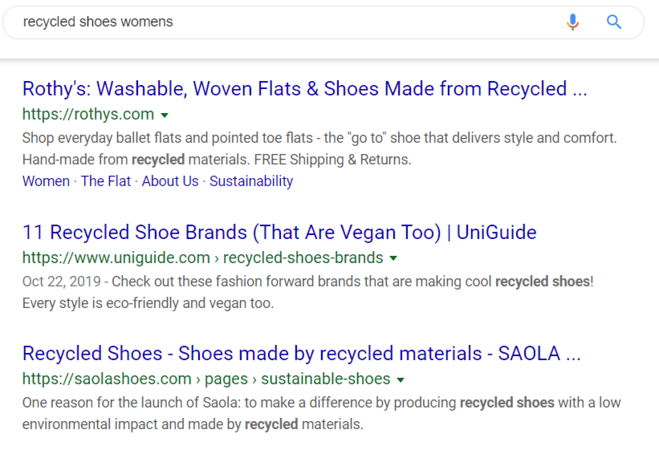 By identifying and targeting keywords and phrases that shoppers use to find your products, you can increase the flow of qualified traffic to your site. Ecommerce SEO makes it easier for potential customers to find and browse your site at any time. And optimizing your website will improve user experience and bring in more targeted traffic.
SEO is especially important for ecommerce stores because customers are typically ready to buy when searching for a particular product. Without this ecommerce marketing strategy, which is one of the best marketing for ecommerce, they might not even know your store exists. Increasing the visibility of your website with ecommerce SEO boosts incoming leads and maximizes your profits.
2. Pay-per-click ads (PPC)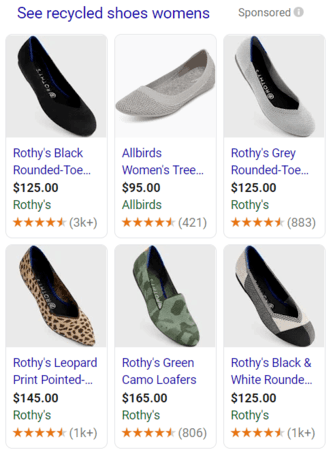 You might be wondering why your ecommerce website needs pay-per-click advertising (PPC) if you rank for keywords organically. PPC advertising is extremely helpful for generating traffic to your ecommerce website while you establish organic rankings, and also contributes as best marketing for ecommerce.
Unless you're an incredibly niche industry with huge amounts of traffic and almost zero competition, you'll probably want to rely on PPC ads to drive traffic — at least at the start of marketing your ecommerce website.
With Google Ads, you can set your ads to display when people search for certain keywords. If people don't click on your ads, you won't pay a cent. The results can be instant, and PPC ads often pay for themselves if you target the right keywords.
3. Social media
Considering the fact that 71% of adults online use social media, chances are pretty high that you'll be able to reach your target market with Facebook, Twitter, YouTube, or other social media sites.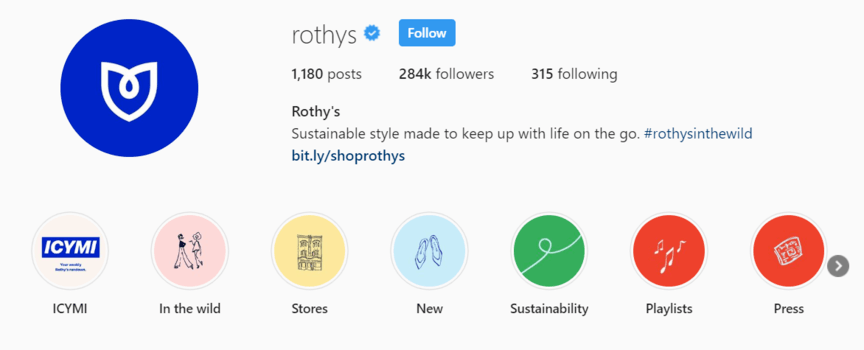 Social media is a great opportunity to get the word out about your ecommerce products, events, and promotions, which is why it's one of the most recommended ecommerce website marketing strategies.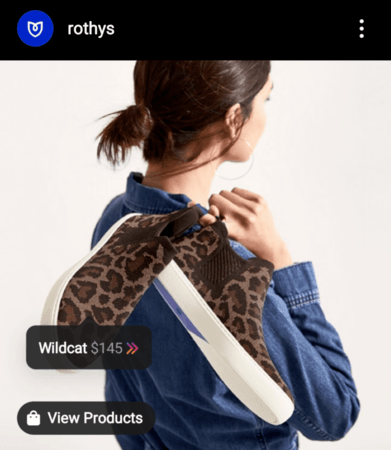 You can also use social media to encourage customer feedback and build a fan base. If customers like your products, they are more likely to share your content on social media. This helps position your ecommerce website as a valuable source, and great reviews build trust among potential customers.
4. Content marketing
Creating and sharing valuable content online is essential for ecommerce companies. Search engines love quality content, and distributing it online can help boost your rankings.

Don't be afraid to experiment with different types of content when it comes to this ecommerce marketing strategy.
Blogs are great, but they may not achieve the results you want on their own. Consider supplementing your blog content with engaging infographics or downloadable guides.
If site visitors find your content useful, you increase your chances of gaining loyal customers. Plus, you'll gain some cred as an authoritative source in your industry. It's a win-win situation!
5. Email marketing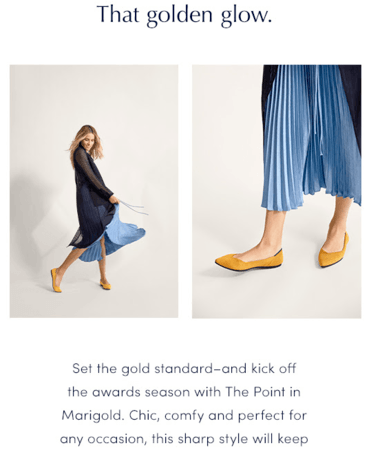 If you have a solid content marketing strategy, email is a great way to share your latest updates and posts, as well as support other strategies in your ecommerce marketing plan.
You can also advertise new products, offer coupons, and hold contests.
Add a signup form on your ecommerce website, and encourage visitors to add their email addresses to receive updates.
You may also consider adding an option for people to subscribe to your email when they check out.
Email marketing is an effective ecommerce marketing strategy for driving traffic, clicks, and purchases – all important metrics for any ecommerce business.
Independent research from Clutch has named WebFX the
top SEO company

in the United States.

Clutch has personally interviewed more than 250 WebFX clients to discuss their experience partnering with us.

Read More Clutch Reviews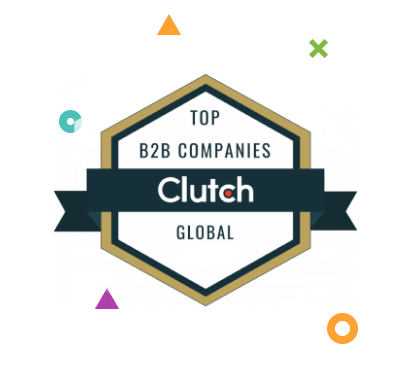 Why bother with ecommerce website marketing?
Ecommerce website marketing is essential for online businesses. And effective marketing helps distinguish your brand from other sites.
Without Internet marketing, competitors will likely rank higher than you in search engine results—even if your site is eye-catching and user-friendly. To outperform other retailers online, your ecommerce company needs to use search engine optimization (SEO) and implement a comprehensive Internet marketing plan.
When you have an online store, it's important to drive traffic to your website. Creating and implementing an ecommerce site marketing plan for your ecommerce company can help increase the number of online leads and boost conversions.
Choosing the best ecommerce marketing strategies makes it easy for potential customers to find your website. Many online sales take place because customers are looking for a specific product or service.
By optimizing your website, your company is more likely to show up in search engine results for keywords related to your offerings. As an ecommerce store, you probably sell lots of products and have a lot of keyword variations to target.
But without SEO and a strategic marketing plan, your competitors will rank higher in search results. Even if your website is beautifully designed, you need a solid SEO strategy to drive qualified traffic to your site and increase your online revenue.
Get a professional ecommerce marketing strategy
At WebFX, we understand the competitive nature of ecommerce and how to promote the best ecommerce marketing strategies for your business.
Our ecommerce marketing packages are comprehensive and will provide you with everything you need to determine relevant keywords, incorporate them throughout your website, analyze and adjust your conversion process, create quality content, and rank in the top search engine results.
Based on our award-winning search engine optimization plans, our ecommerce packages include services that will improve your online presence for the best results possible.
Ready to take the next step in your ecommerce marketing journey?
At WebFX, we understand that planning an ecommerce marketing strategy is hard work. We're here for you! Contact us today, and let our team of Internet marketing experts help you design and implement a custom plan for marketing your ecommerce website.
Find out how WebFX can improve your strategy with our ecommerce marketing services. Call 888-601-5359 or contact us online today for a free evaluation.
Earn a 20% greater ROI with WebFX