Why Use Email Marketing Services?
Deciding how to invest your marketing dollars is a big decision. You want to choose the method that delivers the best results and reaches the largest audience, but you also don't want to spend an excessive amount to do so.
Email marketing is one of the best Internet marketing strategies you can invest in. And it's one of the only forms of direct outreach that people actually want to receive.
Using email marketing services gives you the unique ability to communicate with potential and current customers in ways they enjoy – whether it's sending special offers, sharing industry news, or providing helpful tips.
On this page, we'll take a look at why email marketing is so beneficial, and how partnering with an agency for email marketing services can help you make the most of your investment.
Contact us online or call us 888-601-5359 to speak with a strategist, or keep reading to learn more about whether your business can benefit from email marketing services.
What can email marketing do for your business?
Email marketing is one of the most effective strategies for customer acquisition, conversion, and retention. Below, we'll break that down further and explain why you should use email marketing services and what they do for you.
1. Strengthen relationships with customers
Building strong connections with customers is essential for establishing relationships and encouraging repeat purchases. When you use email marketing services, you have the ability to remain in the back of their mind and be their first choice when they're ready to purchase a product or service you offer.
Email marketing also allows you to personalize messages to individual members of your target audience. For example, a person is much more likely to click on something that says, "Hey Ted, here's a helpful resource for you," and actually contains something relevant to their interests, than something generic.
Using email marketing gives you the capability to personalize your emails based on subscribers' behavior as well. For example, if someone downloads a free guide on your site, you can follow up with additional resources similar to it. The more helpful you are to the subscriber, the more trust you build.
The more you communicate with customers and express that you care, the stronger your relationship will be. And the better relationships you establish with customers, the more likely they will be to convert.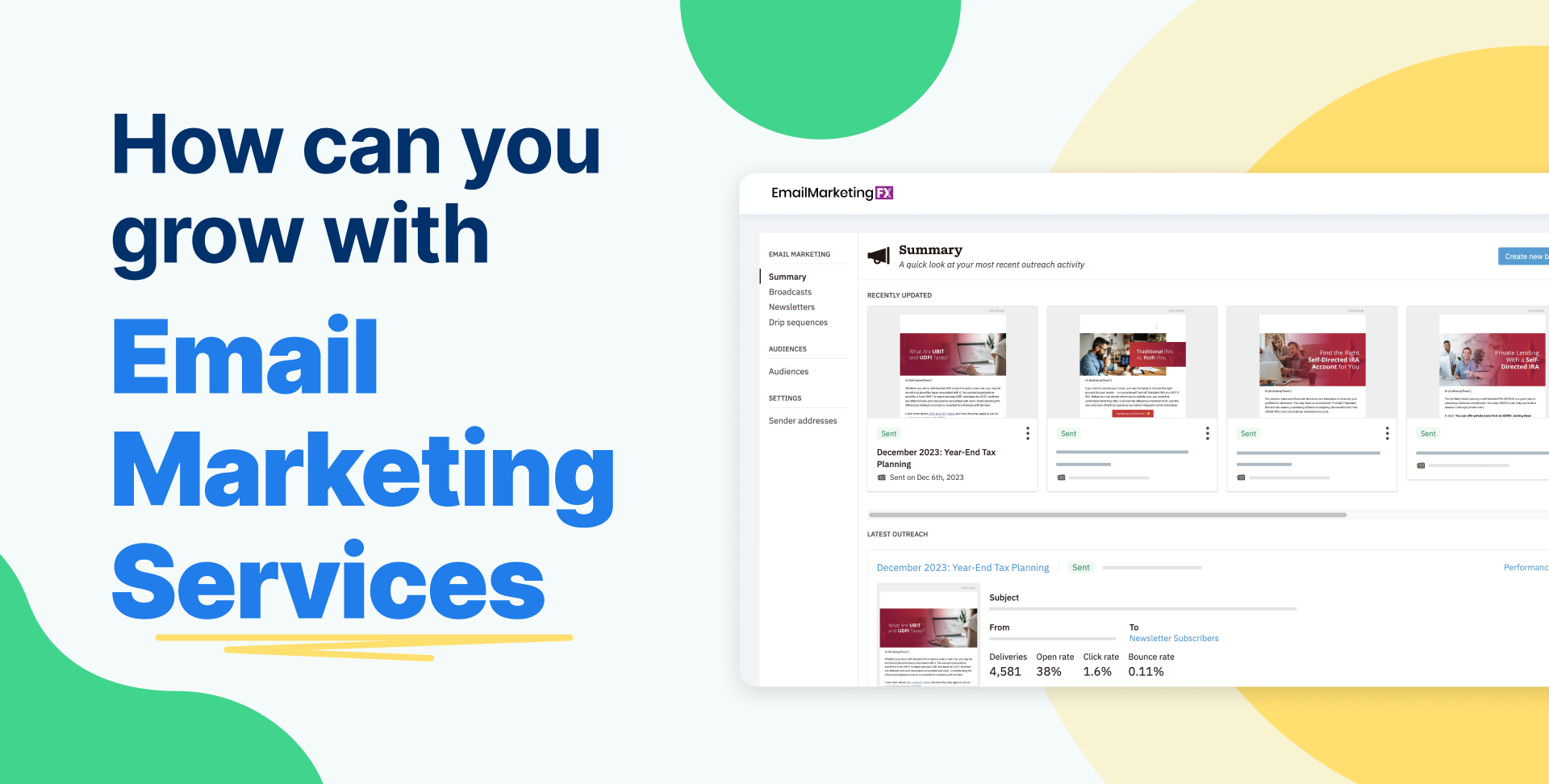 2. Build brand awareness
Every time you send an email, you increase customers' knowledge of your brand. And the more you increase your brand awareness, the more value you add to your business.
As you build brand awareness, you also build brand loyalty. People do business with companies they are familiar with and trust, and each time you share important industry news, helpful tips, or offer special promotions, customers find you more credible.
When you regularly send useful emails to subscribers, they come to expect them. They start to anticipate and expect your email in their inbox. The more familiar they become with your brand, the more likely they are to think of your company when they need products or services from someone in your industry.
3. Reach people on any device
One of the issues with traditional marketing is that you have to be dependent on your audience being receptive to your ads when you broadcast them. If they change the channels when your commercial comes on, is that an effective use of your budget? If they don't tune into the right radio station at the exact moment your ad plays, how will they hear about your new product?
Email marketing eliminates these concerns about reaching your target audience. You can reach them on any device, anytime, anywhere. Whether they're sitting at home on the couch or out running errands, they can choose to open your email when they have the time. And since two-thirds of people open email on a mobile device, email marketing is one of the best ways to reach them.
Since email can be checked on a computer, smartphone, or tablet, it's one of the most versatile channels for marketers today.
4. Easily monitor results
One of the biggest benefits of any digital marketing channel is that it's easy to track results, and email is no exception. You can monitor your open rates, and clickthrough rates, and even which subject lines and topics are most effective in reaching your target audience. Doing so gives you a better understanding of what kinds of content to include in your emails, and how to improve your campaigns over time.
The data you collect from your email marketing campaigns makes it easy to determine how you should adjust your strategy to be more successful. For example, you can use A/B testing with your subject lines to determine which gets a better response from your target audience and then make changes to increase engagement.
5. Promote services/products
Although not all of your emails should be promotional, email can be a great channel for promoting new products or services. Although you should be careful not to sound too salesy, it can be a great way to let potential customers know what you're offering.

You can also create promotional emails to correspond with different times of the year. For example, if you're marketing a department store, you could send emails about your swimsuits or pool accessories during the summer months, but change your emails to promote your snow blowers in the winter months. Customizing your emails this way also makes them more helpful and relevant to your subscribers.
6. Share helpful industry news
You can use email newsletters to share interesting and relevant industry news.
Subscribers are more likely to open your emails if there is consistently something beneficial to them inside. If you're a solar company, for example, your audience may enjoy relevant and recently published information about green initiatives.
The more value you provide in your email marketing campaign, the more attention it will attract.
7. Provide information about special offers
Use email marketing services to share information about special offers or promotions you're running. If you have a sale approaching, send emails with all of the details your subscribers need to take advantage of it.
People who have signed up for your email list have actively communicated that they want to hear from you. This means they're likely interested in knowing when you have special promotions running, and sending this information in an email is great way to encourage them to make a purchase.
8. Earn a high return on investment
In comparison to traditional forms of marketing, using email marketing is extremely cost-effective. You're not paying for print or ad space, and you're also not wasting money to promote your business to people who aren't interested.
This contributes to a significant average return on investment. In fact, for every $1 you invest in email marketing, you have the potential to earn an ROI of $44.25!
Your time investment is significantly less, too. Putting together an email template can take less than two hours. And after you've done the first one, you can reuse email templates and update the content and graphics.
With traditional marketing, you spend time and money on hiring designers to create advertisements, as well as vetting and selecting stations, publications, and other mediums. Plus, there's a much longer delay between when you create your advertisement and when your audience receives it. Email marketing is direct and gets results fast.
Good agencies have more than 50 testimonials.
Great agencies have more than 100 testimonials.
WebFX has over 1000+ glowing client testimonials.
See What Makes Us Stand out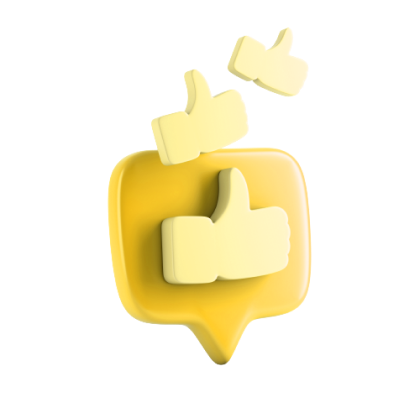 Working with an email marketing agency
Email marketing provides an array of benefits to both you and your potential customers, but only if you use it correctly. The best way to ensure success and maximize your ROI is to work with an agency that has experience with email marketing.
Managing your email list and creating effective segments can be overwhelming, especially when you're managing other channels. An experienced email marketer will handle this part of the process, and help you build your list with even more subscribers.
If someone opts into to your email list through a specific promotion or page, for example, they should be added to the list segment most likely to lead to them converting. Then, you can send them emails tailored to their interests and improve your chances that they'll ultimately become a customer.
Coming up with a basic design template for your emails may seem simple, but today, your templates need to be designed to reach subscribers on a variety of devices and screen sizes. Plus, different segments likely require designs tailored specifically to them, which can be extremely time consuming.
An email marketing agency will work with you to create themes and designs that work well with your branding, and test them across multiple devices.
A worthwhile email marketing agency will even write your monthly email content for you.
When you partner with one of the top email marketing companies, you don't have to worry about campaign management taking time away from your other marketing channels to make your email marketing a success. So if you're ready to start using email to reach and convert more customers, email marketing services from WebFX can help.
WebFX knows email marketing
At WebFX, we've driven over $3 billion in sales and more than 7.8 million leads for our clients, so we know what it takes to succeed online. We're one of the top email marketing companies in the nation and our team of dedicated experts will help you achieve your email marketing goals.
We also have our own email marketing software, EmailMarketingFX, which we'll use to simplify the process of creating and monitoring your emails. This proprietary tool makes it easy to manage lists and campaigns, significantly reducing the cost of your email marketing strategy. It also tracks your emails and detects trends and preferences from your target audience, so that we can create the most effective email marketing strategy for your business.
Working with a knowledgeable and experienced email marketing service means you don't have to worry about your campaigns. We'll work with you to create a strategy tailored to your needs and goals, then work continuously to improve your results.
Contact us today to learn more about how we can help you use email marketing services to increase leads and drive sales!