Did you know that 46% of the clicks in Google search results go to the top three paid ads shown on the page? Considering that most search results are organic, paid advertising has a sizeable advantage when it comes to showing up in Google.
If you're looking to boost your auto manufacturing marketing efforts, pay-per-click (PPC) advertising is the strategy for you. But how can you get the best results from your auto manufacturing PPC campaigns?
We'll look at six different answers to how to get the best auto manufacturing PPC results below, so read on to learn more. Then partner with WebFX — the agency with over 1020 client testimonials — for our auto PPC services. Just call 888-601-5359 or contact us online today!
Good agencies have more than 50 testimonials.
Great agencies have more than 100 testimonials.
WebFX has over 1000+ glowing client testimonials.
See What Makes Us Stand out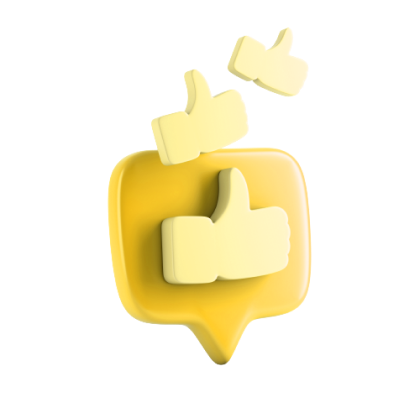 6 top-notch tips for improving auto manufacturing PPC
PPC depends heavily on Google's algorithms and the movements of your competitors. However, there are a few proven strategies that are sure to improve the quality of your campaign.
Here are six effective ways to boost PPC for auto manufacturing!
1. Target relevant, long-tail keywords
Keywords are an integral part of any auto manufacturing paid advertising campaign.
Within Google Ads, you can target specific keywords with your ads. The keywords you target should ideally be two things: Long-tail and relevant.
Long-tail keywords are keywords that are several words long. They're valuable for two reasons:
Specificity: Because they contain more words, long-tail keywords are more specific to particular search intents, allowing you to better reach your target audience.
Competition: The increased specificity of long-tail keywords means a narrower range of businesses targets them, so you have less competition.
Generally, long-tail keywords are preferable to those that are only one word long.
Your keywords should also be relevant to your business and your ads. Make sure your ads are only appearing for keywords that relate to what they're advertising. If you're running an ad for car model X, don't use it to target the keyword "car model Y."
2. Use branded keywords
While we're on the subject of keywords, there's an additional type of keyword that can boost PPC for auto manufacturing: Branded keywords. Branded keywords are those that incorporate the name of a specific brand rather than just being a generic term.

To start with, you should consider targeting keywords that include your own brand name. After all, PPC ads appear above organic results. So, if someone searches directly for your brand, you don't want a PPC ad from your competitor to be the first thing they see.
Anyone who searches for your brand name is searching specifically for you, so you may want to make sure you claim that traffic. Otherwise, you leave the door open for your competition to steal it.
Speaking of competitors, though, you can also target some of their branded keywords. You don't want them stealing your traffic, but if you can manage to steal theirs, it can be a huge benefit to your auto manufacturing PPC.
3. Watch your competitors
Imagine that you craft what seems to be the perfect PPC campaign. You're doing right ,yet somehow, your competition's PPC outperforms yours. You've done everything you know to do — how can you beat them?
The easiest way is to simply look at what they're doing that you aren't.
If they're winning ad clicks, they're doing something better than you to win those superior results, so if you want to surpass them, just look at their campaign. Specifically, you can focus on things like:
The competition's ad creatives
Competitors' ad copy
Keywords your competitors target
Once you've seen what your competitors are doing in these areas, you can implement the same strategies — but better!
To that end, you should make sure to keep a close eye on all your competition. On top of getting insights into what they're doing right, you can also look for opportunities to outperform them in their weaker areas.
4. Create a negative keyword list
Targeting a healthy variety of keywords is ideal, but there are some keywords you don't want your ads showing up for. That's why you should take the time to compile a list of negative keywords.
To return to our earlier example, let's say you have an ad for car model X. Naturally, you'll target the keyword "car model X." But that leaves open the possibility that your ad will appear for a keyword like "car model X wiper blades."
Since your ad isn't about wiper blades, you won't want your ad to appear for that keyword.
How can you fix this? By adding "car model X wiper blades" as a negative keyword in Google Ads. That will ensure that your ads aren't wasted on people who won't be interested in the product you're advertising.
5. Hone your audience targeting
One of the things that makes PPC for auto manufacturing so effective is that it allows you to directly target certain groups of users.
When you run PPC campaigns through Google Ads, you're running ads through Google itself. That means you can harness the fact that Google has access to countless users' Google profiles to target your ads toward specific groups.
Some features you can target people based on include:
Age
Gender
Ethnicity
Occupation
Location
This setup means you can essentially plug in all the characteristics of your target audience for any given ad and direct it exclusively to that group. Just like using long-tail keywords, doing so will help you reach a much more specific audience and drive more relevant site traffic.
6. Monitor and test your ads
Your auto manufacturing paid advertising campaign won't be successful if you don't take the time to monitor and test your ads.
When it comes to PPC, it's essential to continuously monitor the progress of your campaigns and adjust accordingly.
Google Ads allows you to view a variety of metrics related to your PPC ads, including click-through rate and conversion rate. Use these metrics to determine which ads are doing well, and which ones aren't. For the ones that aren't, you may want to replace them with something else.
Additionally, be sure to test out new ads frequently. You don't want to get stuck using the same exact ads for years on end, so be sure you devote a certain portion of your PPC budget to trying out new things.
Hear What It's Like to Work With WebFX!

"I've had multiple marketing companies in the past 4 years. All didn't last longer than 6-12 months. They were all filling my head with the dream and always failed to deliver results for a reasonable price. I can safely say Web FX is what I have been searching for all this time. Reasonable price, but more importantly, the results are real, my target audience has been met, and our lead generation is fantastic and high quality. We are booked two weeks out during our slowest months of the year! The communication their team gives you along the whole way is incredible. Only 2-3 months in with them and I'm beyond satisfied."
Automotive Manufacturer
Give your PPC an added boost with WebFX's auto PPC services
Ready to turn all your PPC dreams into a reality? Let WebFX help you get there! With over 25 years of experience optimizing paid advertising campaigns, we know how to drive results for your business.
With our auto PPC services, you'll get help improving your PPC strategy for every one of the tips above. You'll also receive a dedicated account representative to work one-on-one with you for every step of the process.
To partner with us, just call 888-601-5359 or contact us online today!
Earn a 20% greater ROI with WebFX