When you work at an auto manufacturer, you're working for a big company. But that doesn't mean that your company doesn't need search engine optimization (SEO) to succeed online. Today, practically everyone uses the Internet to research cars, trucks, motorcycles, ATVs, and more before they buy them, and they want to know as much as possible, like:
Features of an automobile.
Comparisons of popular models.
Recalls for the latest models.
Pricing and financing details.
Mechanics that specialize in your autos.
Given these facts, it's important for all auto manufacturers to have a strong web presence that incorporates SEO strategies. SEO for auto manufacturers is essential in a day and age when the Internet is the primary tool that people use to learn about automobiles of any type, especially when they want to make a purchase.
To get your auto manufacturing company on the right track, you can use a handful of basic SEO techniques. And WebFX can help! Call 888-601-5359 or contact us online today to determine which SEO techniques are right for you and how they can increase sales significantly. Or continue reading below to learn some basic SEO tips!
Good agencies have more than 50 testimonials.
Great agencies have more than 100 testimonials.
WebFX has over 1000+ glowing client testimonials.
See What Makes Us Stand out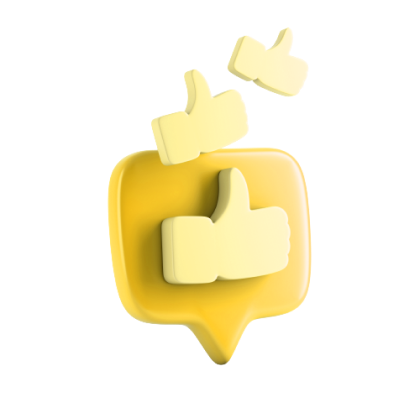 1. Create an informative, well-designed, and user-friendly website
Every automotive manufacturer should have a website, and most manufacturers already do and practice SEO. That means if you haven't started an SEO plan yet, you have to catch up to your competition.
One of the best ways to improve your SEO is to make sure you have a user-friendly website with lots of information. When users can easily navigate your website, they can find what they want quickly and easily, and that means they're more likely to stay on your site for a long time.
Additionally, search engines like Google also read your website with automated bots in a process called "crawling." When your site is easy to read for people, it's also easy to read for Google, and that helps them list your site in search results pages for keywords that are relevant to your industry.

Hear What It's Like to Work With WebFX!

"I've had multiple marketing companies in the past 4 years. All didn't last longer than 6-12 months. They were all filling my head with the dream and always failed to deliver results for a reasonable price. I can safely say Web FX is what I have been searching for all this time. Reasonable price, but more importantly, the results are real, my target audience has been met, and our lead generation is fantastic and high quality. We are booked two weeks out during our slowest months of the year! The communication their team gives you along the whole way is incredible. Only 2-3 months in with them and I'm beyond satisfied."
Automotive Manufacturer
2. Regularly update and add to your site
After you have a website, you have an easily-accessible platform that you can use to engage potential customers in thousands of ways. The key to constantly attracting new visitors to your site and ranking well in Google searches is to constantly add new content to your website. New text content is especially important since users and search engines can read it easily.
One of the easiest ways to add to your site is with a blog. Every new post you make gives your website another page, and that gives you a brand new opportunity to attract visitors. Plus, it encourages Google to crawl your site more often so you can rank better.

But just because you're adding new pages doesn't mean you should delete old ones. In fact, when an older page continually draws traffic or encourages conversions, you should keep it so that it continues to work for your business. Those old pages can also attract external links to your website, which are valuable SEO resources.
And speaking of links…
3. Encourage links to your website
When another website links to yours, search engines interpret that link as a vote of confidence that you're producing high-quality, user-friendly content that engages visitors. Also, when you get links from more authoritative websites, like world-famous news publications, Google gives that link more weight since it came from a trusted source.
But just because links are important doesn't mean you want to hoard them, and you definitely don't want to pay for them. Earning low-quality links and paying for huge quantities of links worked in SEO in the early days, but it doesn't anymore, and both of those situations could actually wind up hurting your website. In fact, buying links could earn you a penalty from Google that makes your site harder to find.
4. Link to other pages on your website
Linking to your own pages helps users find additional pages that are relevant to their interests. It keeps them on your site longer, and it shows them that you're a knowledgeable, trustworthy authority in your industry. For auto manufacturers, that's essential.
On top of that, linking to your own site's pages helps Google and other search engines crawl your site. Each internal link acts like a bridge, allowing Google to cross to the next page, then the next, and then the next. Once Google has jumped through a couple links, it has a great idea of how your website is structured, which helps it recommend your pages to search engine users.
5. Optimize your site's code and elements
People and Google both hate to wait a long time for a page to load. In fact, long load times can hurt your SEO by providing a poor user experience. The best way to fix this is to streamline your website's code and optimize its elements.
This requires checking the back-end coding of your pages to make sure every piece of HTML code is serving a purpose. If you see a tag somewhere that isn't doing something, delete it. Every tag counts, no matter how small!
On top of that, it's important to make sure your graphics are compressed and optimized for quick load times. People and search engines love images, but they still want them to load quickly. The key is to find a balance between fast load times and image quality so your page loads in a second or two, but your customers still enjoy quality graphics.
WebFX specializes in SEO for automotive manufacturers
These are only the basics of SEO, and if you're too busy running your automotive manufacturer to implement a full strategy, WebFX could be a great fit for you! We're a full-service Internet marketing agency that's been using SEO since the 90's to increase traffic, conversions, and revenue for businesses in practically every industry. We'll do the same for you!
Do you want your website to make you more money? Contact us today to start creating your company's unique SEO strategy!
Earn a 20% greater ROI with WebFX