Great web design can help your church reach more people, grow your congregation, and have a greater impact on your community.
If you want to spice up your church's web design, check out these tips, and learn how web design plans from WebFX can help by contacting us online.
Keep reading to find out more, and give our website design agency a call at 888-601-5359.
3 benefits of web design for churches
Web design has a number of benefits for churches like yours. Let's take a look at the top three.
1. Web design creates a great first impression
Many times, your website is the first interaction people have with your church. And great web design can help ensure that they have a great first impression.
Your website is a reflection of your church, your mission, and your personality. Sites that are cluttered and outdated can give visitors a bad taste or leave them feeling unwelcome.
Keeping your website updated with the latest information and a fresh design is a great way to engage potential visitors and invite them to learn more about your church and the programs you offer.
2. Increased awareness
Great web design can also boost your rankings in search results and help more people find out about your church.
As your church ranks higher in search results, you will gain awareness, and people may even recommend your church to friends and family members.
You can also incorporate key branding elements like your logo on your website so that people know what sets your church apart from other churches in the area.
3. More visitors who spend time on your pages
If you want to attract more visitors and keep them on your site, great web design can help.
Less than impressive design can send visitors scrambling to exit your site. But great web design can keep visitors engaged on your pages, so they can learn more about your church and contact you for more information and to get involved.
For example, having a simple navigation bar can allow site visitors to find exactly what they're looking for, quickly. If they're looking for times that you offer services, they'll easily be able to find that information with a navigation bar that has a "services" tab.
This may not seem like a big deal, but websites that aren't easy to navigate often times result in users bouncing to another website to find what they're looking for – so navigation is key to user engagement.
Another part of great web design is graphics and videos, which can also help to increase engagement on your pages.
How much does it cost to build the website of your dreams?
Use our FREE website design cost calculator to get an idea!
Web Design Cost Calculator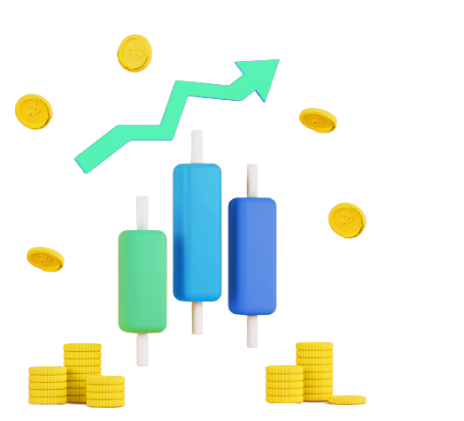 Hear What It's Like to Work With WebFX!

"WebFX has helped us to reach the people who are looking for us. Not only is our message clear, but our audience is able to find us."
Church In Nyc
6 web design tips for churches
Looking for some fresh ways to spice up your church's web design? Check out these six web design tips.
1. Add fresh content
First, it's important to keep your church's website updated with fresh, informative content.
You can create pages on your site to address questions or topics that may interest visitors or members of your congregation. In addition, you can consider adding a blog to your site and adding the latest news, events, and information about your church.
You'll also want to add an "About" section so that people can learn more about your church's beliefs, mission, and leadership.
Visual content, such as photos and videos, can give people an inside look at your church. And they help people feel more comfortable since they will know what to expect when planning a visit.
Search engines and users alike love fresh content. So, including updated content on your site can help your site appear higher in search results and also help to engage new visitors.
2. Create a section for new attendees
You can also consider adding a section to your site for new attendees.
There, you can provide information about your service times, special events and programs, and ways to get involved at your church. This is a great way to engage new visitors and encourage them to contact you or visit your location.
3. Streamline navigation
It's also important to streamline your site's navigation, so people can find the information they need quickly and easily.
Instead of cluttering your navigation menu with tons of links, try to link to key information like your service times, programs, and directions.

This will prevent visitors from getting frustrated and leaving your site before they learn about your church.
You should also make it easy for people to get in touch with your church. So be sure to display your contact information clearly on your site.
4. Include calls to action
Next, don't forget to include calls to action on your site.
For example, you can include special pages and options for people who want to get involved, give online, or get in touch to plug into your church community.
Including calls to action make it easy as possible for people to find the information they need and take the next steps with your church, whether that be joining a small group, volunteering for children's ministry, or giving an online tithe.
5. Incorporate responsive design
Today, more than 60% of online searches take place from mobile devices.
This means that if your site doesn't incorporate responsive design, you could be missing out on traffic and losing visitors to your church.
Responsive design ensures that your website looks great and displays properly across a number of platforms including desktops, smartphones, and even tablets. This means that no matter the screen size, users will be able to get the full experience of your site.
It'll also mean that users will easily be able to click small buttons, and a keyboard will pop up with contact forms.
6. Don't neglect site maintenance
You might think that after you launch your site, your job is finished. But that's not the case.
In order to continue to look and perform at its best, your church's website needs regular maintenance.
Be sure to keep your site content fresh with the latest information about events and programs. And pay attention to service time changes or special events so that you can keep site visitors updated with the latest info.
If you need help making sure that your church's website is looking and performing at its best, WebFX is here to help.
We offer website maintenance plans to ensure that your site continues to function at its prime for years to come.
WebFX is a top web design company
WebFX is an award-winning web design company.
Whether you want to refresh your church's website design or create a new site from scratch, we can help!
Our talented designers know what it takes to create websites that not only look great, but also perform well in search results. In addition, we offer responsive design, so your site will display perfectly across a number of platforms including desktops, smartphones, and tablets.
We know what it takes to create attractive, functional websites for churches just like yours. And we'll go above and beyond to ensure that you're fully satisfied with your site design.
Need a church website fast?
If you need a website fast, there's no need to worry.
With our RainmakerFX package, we can combine your existing branding with one of our custom themes. This means we can have your site up and running in 30 days.
Our RainmakerFX plans include hosting, 20 pages of content, and 2 custom lead forms. They are also fully responsive and designed to help you convert more leads, so you'll get the most out of your online presence.
Check out our custom RainmakerFX templates to learn more.
What do our clients have to say?
At WebFX, we know we have what it takes to create top-notch website designs for your church. But don't just take our word for it!
We have more than 1020 testimonials from satisfied clients. You can also check out our portfolio to view our custom design projects.
Learn more about church web design services
Want to learn more about how web design plans from WebFX can help your church reach more people and grow your congregation?
Check out our custom web design plans, and contact us today to speak with a strategist.
We're excited to hear from you!
Earn a 20% greater ROI with WebFX