When you design your website, you want it to reflect your event planning business. A fresh, clean, and modern web design will help you attract valuable leads. With your website being the heart of your digital marketing campaign, it's crucial that you invest in its design.
On this page, we'll provide you with five tips for building an effective event planning website. If you need help building your dream website, call us today at 888-601-5359 or contact us online to speak with a strategist.
Let's get started!
We'll help you create a website that stands out.
"WebFX has been instrumental in helping us develop a new website, allowing us to be a leader in our industry."
Learn More About Our Web Design Services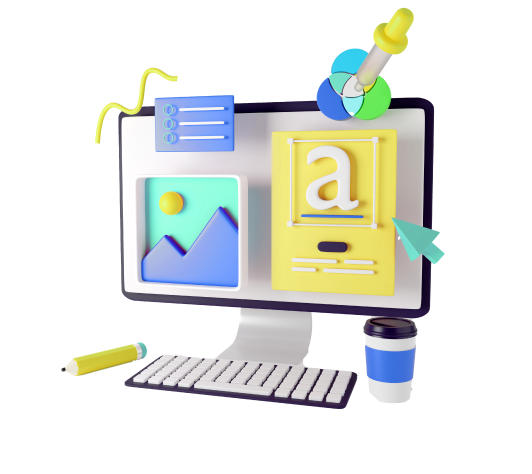 1. Customize your website
A customized website will drive the best results for your event planning business. Many companies opt to use cookie-cutter templates to easily build their sites. However, these templates don't allow you to fully customize your site — and they don't help your site stand out online.
If you don't have a unique website, it's harder to build brand recognition with your audience. When people are familiar with your brand, they are more likely to choose your event planning business over the competition.
When it comes to customization, you'll want to incorporate a color scheme that is unique to your event planning business. Color selection has a strong impact on your audience, and choosing a color scheme that fits your brand makes it easier for them to remember your business.
If you think about big companies like McDonald's and Walmart, their color schemes are unique and memorable. When people see marketing materials from them, they immediately recognize the brands.
You can help your audience easily recognize your business by customizing your brand style. This involves choosing your color scheme, fonts, and other stylistic choices. All of these design elements help you customize your site and make it more memorable for your audience.
Building a customized website will help you earn more leads and customers for your business.

Hear What It's Like to Work With WebFX!

"We have been thrilled with the service we get from WebFx and will be continuing to use them in the future. I highly recommend them to any business owner (unless you are our competition)."
Lighting Consulting Company
2. Integrate responsive design
Responsive design is an important part of building your website. Your audience will access your event planning site via a number of devices. If you want your pages to look good on mobile phones, tablets, and desktop computers, you must invest in responsive design.
Responsive design ensures that your site looks good on all devices. No matter the device, your website will adjust to accommodate users.
Imagine trying to access the desktop version of your website on a mobile device. Everything would be small and cause mobile users to zoom in and out to access information on your page. This wouldn't provide a positive user experience and would cause leads to leave your page.
Integrating responsive design ensures your website adjusts no matter what device your audience uses. This will keep leads engaged on your page longer, which means they spend more time getting to know your event planning business.
If you aren't sure how to integrate responsive design, our team of over 500 experts can help. Call us today at 888-601-5359 to learn more about our customized websites with responsive design.
3. Use visuals
Visual elements are an important part of your website. Your audience doesn't want to enter your site and see walls of text. This makes them feel overwhelmed and immediately causes them to leave your event planning website.
When you add visual elements, you break up the text on your website. Visuals add points of interest that draw in your audience and engage them. They make your website more appealing, too.
There are numerous types of visual elements you can add to your site. These include photos, videos, and infographics.
Photos are the most common visual elements you'll see on websites. Many companies use authentic photos of their facilities, products/services, and staff. These photos help give your leads insight into your business and add a visual pop to your information.
If you have facts and figures that you want to highlight, infographics are a great way for you to highlight that information. You can break down information for your audience and ensure they grasp the most important information.
Videos are also crucial for engaging your audience and encouraging them to remain on your site. In addition, videos allow you to quickly share important information about your business and services.
If you want to create an interesting and engaging site, add visual elements to your event planning website.
4. Simplify your navigation
Your site's navigation is a key element of your event planning website. It determines how easily your audience can find and access information. You want to ensure your site's navigation is simple and easy to use, so your audience can access information easily.
If your navigation is complicated or difficult to use, you risk using leads. People don't want to spend time trying to find important information. They want to access information quickly, so you need to have navigation that makes it easy for them to find it.
Use broad headings that encompass numerous topics. This will help keep your site organized. For instance, you can have tabs like "About Us" and "Services" and then add subtopics beneath them. So, if someone was looking for wedding planning services, they could look under "Services" and see "Wedding Planning" as a category.
By making your navigation simple and easy to use, you'll keep leads on your site longer. This will lead to more conversions and customers for your event planning business.
5. Test your website
When you finish the first version of your event management website, you must test it. The first version you create will never be perfect. It's important to test your website to see where you can improve.
Conduct A/B testing to see if there are ways for you to improve elements on your site. When you conduct testing, you can test both big and small elements on your page.
You want to test one element at a time and refrain from testing multiple elements. This will muddle the results and make it challenging for you to know what's causing the increase or decrease in traffic. If you test each change individually, you'll see how the change impacts your site.
By testing your event planning website, you will put out the best version of your site.
WebFX is a top web design company
If you want to drive effective results with your website, you must invest in your website's design. An updated, modern design will help you drive leads to your event planning website and keep them on it. At WebFX, our team of 500+ experts will help you create the website of your dreams.
We're a full-service digital marketing company that specializes in customized website design. With over 25 years of experience, we know how to build websites that drive results. We're dedicated to helping you create the website of your dreams.
If you're looking for a web design company that drives results, look no further than WebFX. In the last five years, we've driven over $3 billion in sales and over 7.8 million leads for our clients. We focus on helping our clients achieve results that help them grow their business.
Don't just take our word for it. Ask our clients! Check out our 1020+ client testimonials that attest to the awesome work we do for them.
Build your dream website today
If you're ready to start building your dream event planning website, contact us online or call us today at 888-601-5359 to speak with a strategist about starting your web design project.
We look forward to hearing from you!
Earn a 20% greater ROI with WebFX