Your website is the foundation of your online presence. It's where users come to make a purchase after finding your site on a search engine, on social media, or elsewhere.
Did you know that 75% of users' judgment of a website's credibility is based on design? If users don't think your site is credible, they're not going to want to place an order, so investing in professional web design for delivery services is essential.
WebFX can create a website for your delivery company that users love, and that leads to conversions. Our designers have won more than 50 web design awards, and we have hundreds of satisfied customers across a variety of industries.
Keep reading to learn more about web design for delivery services.
We'll help you create a website that stands out.
"WebFX has been instrumental in helping us develop a new website, allowing us to be a leader in our industry."
Learn More About Our Web Design Services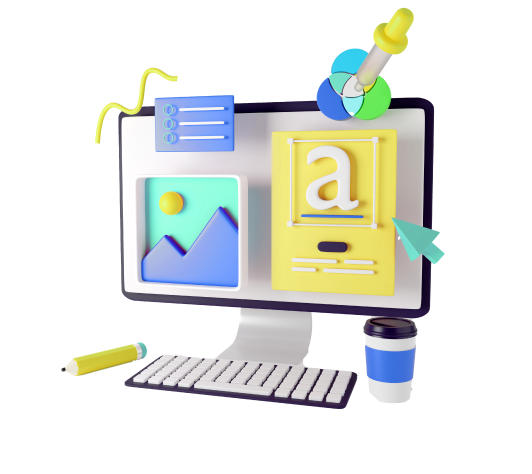 How to make a food ordering website
What is the process for how to make a food ordering website or a website for another kind of delivery service company?
Here are the main steps to follow:
Define your goals: The first step is to define your main goals for your website. As a delivery website, you may want to educate customers about your services and drive orders, for example. When you work with WebFX, you'll get a dedicated project manager who will talk through your needs and goals with you.
Create a plan: The next step is to create a sitemap, which is essentially an outline for your website.
Create homepage prototypes: A good place to start designing a website is the homepage. When you work with us, our team will send you several homepage prototypes for your approval.
Create inner-page prototypes: You can then work on the rest of the pages on your website. The exact pages your website includes depends on your goals, but some common examples include blogs, forms, about pages, and contact pages.
Add features: Then, you can start adding in your website's other features, including interactive elements, ecommerce functionality, and custom maps. These features provide the functionality your site needs to allow users to place orders and get the items they need.
Finish building out and optimizing your site: Next, finish building out your website and optimize it for conversions and visibility in search engines. At WebFX, we complete this step after you've reviewed every element of your site to ensure it meets your needs.
Test your site: Before you launch your website, perform testing to ensure it works right across various browsers and devices and is driving conversions effectively. At WebFX, we make sure to test every element of your site thoroughly and run A/B tests to optimize your site's features for conversions.
Review your site: Conduct one last review of your site before you launch it. This review helps prevent errors that might frustrate or confuse users after launch.
Launch your site: Now, your website is ready to go live and start increasing sales for your delivery business. It's time to launch your website!
Hear What It's Like to Work With WebFX!

"WebFX did amazing work creating a new website for us on a tight schedule. They have taken the time to learn about our business and give us ideas of how to make our digital marketing better. We still have work to do with WebFX but overall very pleased."
Professional Service
Things to include in your online food delivery website design
When it comes to web design for delivery services, there are a few characteristics you definitely want your website to have.
These features will ensure your site provides your customers with a convenient user experience. They'll also help users find and place orders through your site.
Our food delivery website builder services
Our award-winning web design services can help you build your brand and get more orders for your delivery business.
Here are some of our top services related to web design for delivery services:
New website design: We can build a custom website from the ground up for you that's tailored to your needs and goals.
Website redesign: Does your website need a refresh? We can take your existing website and update it to help boost your traffic and conversions.
Rapid website design: Want a simple website done fast? We'll incorporate your branding into one of our online order website templates to create a results-driving site that's ready to go in 30 days.
Blog design: We can also custom-design a blog for you and integrate it into WordPress.
Landing page design: Your landing pages are crucial to your marketing campaigns. Our custom static and dynamic landing pages drive results.
508 compliance design: We also offer artificial intelligence-powered audits and remediation for Americans with Disabilities Act (ADA) and Section 508 compliance.
Website user experience analysis: Investing in user experience (UX) can provide a return on investment (ROI) of $100 for every $1 invested. We can analyze and optimize your website for UX.
Check out our portfolio to see some of our web design work!
How much does it cost to build the website of your dreams?
Use our FREE website design cost calculator to get an idea!
Web Design Cost Calculator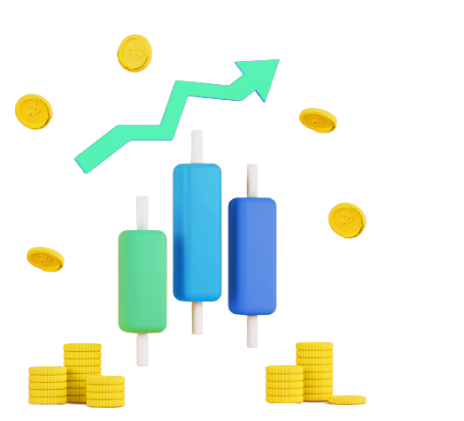 3 benefits of professional online food delivery website design
Working with a professional food delivery website builder provides several advantages.
Some top benefits include:
1. Optimized user experience
Improving your UX has such a high ROI because good UX encourages users to spend more time on your site, increasing the chances they'll make a purchase.
One aspect of good UX is fast load times. Slow-loading websites cause $2.6 billion in revenue loss every year.
Another is making your site easy to navigate to help users quickly find what they need. Grubhub, for example, lists the top restaurant categories in your area to make it easy to find the food you're in the mood for.
2. Improved search rankings
About 93% of online experiences begin with a search engine, and 75% of users don't go past the first page of search results. That's why you need your site to rank well for relevant search terms. A well-designed website that's optimized for search engines can help make this happen.
3. Increased conversion rates
Ultimately, working with a professional food delivery website builder can increase your conversions, whether that means users place an order or download your mobile app. Through increasing traffic, improving UX, and optimizing for conversions, our web design services can help you meet your goals.
Below is an example of a call to action (CTA) on Postmates' website to download their app. Improving CTAs is an important step in optimizing for conversions.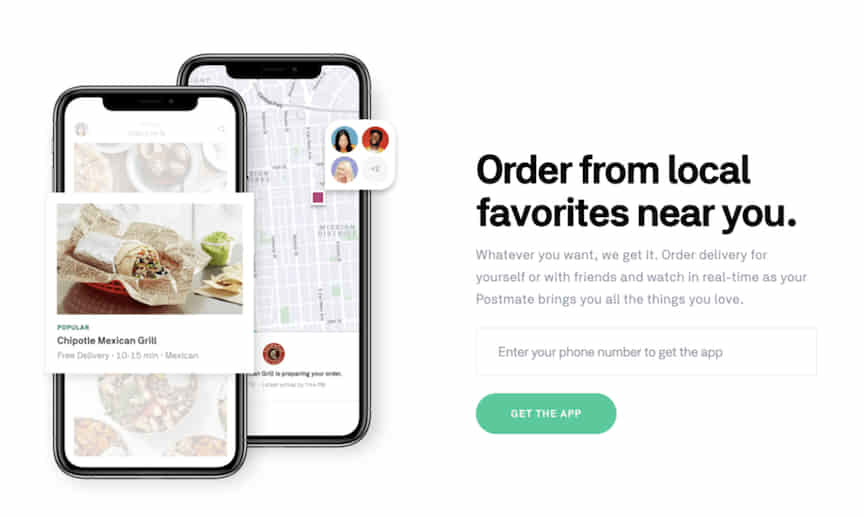 Web design for delivery services from WebFX
At WebFX, we know how to make a food ordering website or other delivery services website that gets more traffic, leads, and conversions. We have more than 25 years of experience and a team of more than 500 digital marketing experts who are ready to help you reach your business goals.
In addition to our web design services, we also offer a range of other digital marketing services, including SEO and pay-per-click (PPC) management.
To learn more, explore our portfolio and our free web design resources. You can also contact us online or at 888-601-5359 to speak with a web design specialist today.
Earn a 20% greater ROI with WebFX