As a property management company, you rely on referrals and traditional advertising methods to attract new business. But did you know that search engine optimization (SEO)can help you reach new customers that might not see your advertisements?
Property management companies need to work hard to attract prospects, convince them to convert, and turn them into paying customers. You have to push sales while fostering trust and showing the customer that you're on their side. That's a lot to consider, but with the right SEO strategy, you can do all of that and more to expand your reach to new customers.
To learn more, contact us at 888-601-5359!
Independent research from Clutch has named WebFX the
top SEO company

in the United States.

Clutch has personally interviewed more than 250 WebFX clients to discuss their experience partnering with us.

Read More Clutch Reviews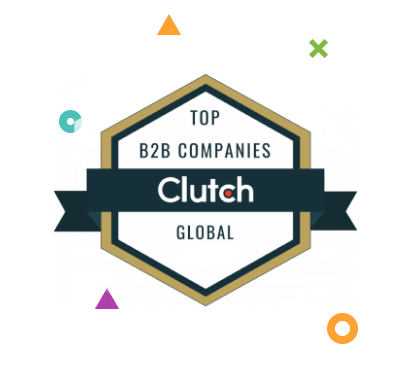 What is SEO?
SEO includes a range of different strategies that website owners can implement to help their pages show up better in search engines. SEO is especially crucial for property management because people look for places to rent and buy online. Now, more than ever before, the internet is the most popular place to connect with potential residents.
To make sure you properly reach out to those prospects, there are some strategies to help you right away.
1. Know your keywords
Keywords are the terms that your potential customers use to research your industry. To make sure they can find you, you also need to use those terms on your website. Determine the keywords that are important to your business, research them with tools like KeywordsFX and Keyword Tool, and use them naturally throughout your website.
However, you don't want to use keywords too much — it'll make your site appear spammy and unreliable.
2. Focus on local
Location is critically important when it comes to SEO for property management. After all, if you're in Philadelphia, you don't want to attract property owners and renters from Seattle. Your efforts should be focused on the local area, and your search terms should be location-specific to attract qualified leads.
Location-specific keywords can include the name of your city, town, or region, and you can increase the chance someone will find you by including your business's name, address, and phone number on your website. In addition, you can create a Google Business Profile page and a Google+ account for your company, both of which help you show up for relevant searches in your area.
3. Optimize every page
Every page on your website is an opportunity to attract new customers. Each individual page has tons of SEO potential, and it also has the potential to convert site visitors into paying customers. While there are dozens of SEO considerations for each page, these few standards will lay the foundation for your web presence:
URLs. Keep URLs short, so they're easy to understand, and separate words with dashes (-) for easy reading. Concise, descriptive URLs also help search engines understand the topic of a page.
Heading tags. These tags alert search engines — and your readers — of the page's topic. The most important heading tag is <h1>, which is the ultimate name of a page.
Page titles. Search engines look to title tags (<title>, </title>) to tell them what to display in search engine results pages. These titles should be different from your headings, and you can use them with keywords and your brand name for outstanding effect.
4. Use a simple site design
Keep your site design simple, yet elegant. This will make it easier for the search engines to crawl your site, and it'll also be easier to read for users. Basically, the easier you make your site to read for both search engines and users, the better results you'll see.

5. Incorporate social media
Connecting with social media channels will help you reach and interact with the right audience. SEO for properly management always involves a solid social media plan. Here are a few tips:
Connect your social platforms. You can post Instagram pictures on Pinterest, and post a tweet on Facebook. This makes it easier on you, and it also ensures your posts reach more people.
Share content. Your social media presences basically give you consistent audiences that want to hear from you, so you should show them what you make on your site. When you share content consistently, you show possible customers that you're an active business that cares about your image and your potential customers.
Hear What It's Like to Work With WebFX!

"WebFX has been fantastic to work with! Their knowledge and consistent communication of tasks and project milestones is exceptional. I never feel like I am being sold to and instead I am able to have conversations about specific SEO and web related topics that I was unable to have with other SEO vendors."
Property Management Company In Pennsylvania
WebFX can help with property management SEO
WebFX is a full-service Internet marketing agency that specializes in SEO and SEO marketing. We know all the different strategies that websites can use to show up in search engines while also fostering a community around their brand. We've helped businesses take huge leaps in growth, and we can do the same for you.
Contact us today to create an SEO plan that is specific to your business. You'll be glad you did.
Earn a 20% greater ROI with WebFX