Property managers deal directly with tenants, market rental properties, collect rent, handle maintenance issues, and even pursue evictions. On top of all of this, they're also responsible for attracting new tenants and providing all of the information they need before signing a lease.
So how can property management companies connect with prospective renters and turn them into qualified leads?
On this page, we'll take a look at how property managers can use lead generation strategies to drum up business and increase revenue. If you're ready to earn more leads for your property management company, you can contact us at 888-601-5359!
Partner with a team of ecommerce masters!
WebFX campaigns have delivered more than 12,936,451 ecommerce transactions in the last 5 years
Read the Case Studies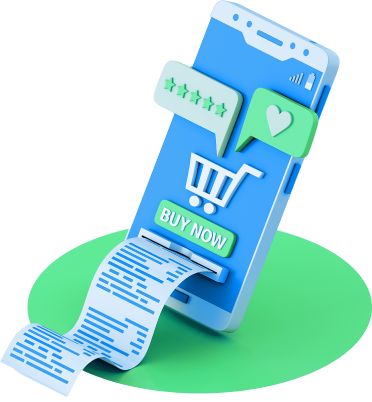 Why is lead generation important for property management?
A number of property managers rely on word of mouth referrals to generate business, but that doesn't always result in a steady pool of customers.
Today, online marketing strategies help project management companies reach more people than they ever could with traditional marketing methods. However, this is only valuable if you can turn them into leads.
A strong lead generation strategy prevents property managers from spending time and money attracting the wrong audience.
Instead, it allows you to focus on attracting prospects who are most interested in your properties. In addition, lead generation allows property managers to refine their overall marketing efforts. Lead generation is a multi-step process, and at each step of the process, the number of prospects gets smaller.
This may seem counter-intuitive, but it helps you sift through the pool of potential clients, selecting only the most qualified.

Hear What It's Like to Work With WebFX!

"WebFX has been fantastic to work with! Their knowledge and consistent communication of tasks and project milestones is exceptional. I never feel like I am being sold to and instead I am able to have conversations about specific SEO and web related topics that I was unable to have with other SEO vendors."
Property Management Company In Pennsylvania
How can property managers generate more leads?
Now that we've established the importance of lead generation for property managers, let's take a look at some specific lead generation strategies that can take your property management company to the next level.
1. Search engine optimization (SEO)
Search engine optimization (SEO) refers to the process by which websites are optimized in order to rank higher in search results for targeted keywords and phrases.
When someone searches for property managers in your area, you want your company to appear at the top of search results, and SEO can help.
You can start by identifying the keywords and phrases people use when searching for your services. Then, you can incorporate those terms in your page titles, your content, and key locations on your website.
In addition, you can claim your free Google My Business listing and update it with information such as your hours, phone number, and directions. This allows you to control how your business appears in Google Search and Maps.
You can also add photos of your business and respond to reviews.
2. Pay-per-click (PPC) advertising
With pay-per-click (PPC) advertising, you can select which keywords you want to trigger your advertisements. For example, you could bid to reach users searching for "apartments in Harrisburg PA."
If your bid is among the highest, your ad will display above organic results for that phrase.
And you only pay when people click your advertisements, so if they don't drive traffic to your site, you won't pay a cent.
One of the main benefits of PPC advertising is that the results are instantaneous. Unlike search engine optimization (SEO), which can take several weeks to show results, PPC campaigns can start sending targeted traffic to your website the minute they are clicked to go live.
3. Offer premium content
When people begin their search for an apartment or house, many will turn to popular search engines, like Google. So it's important for you to maintain a presence online where your best prospects are searching.
Not only that, but you should provide the information they need once they arrive at your site. This can range from blog posts and article pages to longer, more in-depth "premium" content.
In addition, you can choose to "gate" your most valuable content and require people to enter their email addresses to receive access. You can then follow up with people who downloaded your content and provide more targeted information and tips that will aid in their search.
4. Email marketing
Now that you've assembled an email list, you can follow up with interested leads.
After people sign up for a resource on your website, you can send them a welcome email with some more information to help them get familiar with your company.
Then, you can set up automated email messages to reach each recipient with more targeted information.
Not everyone is ready to commit when they first find out about your property management company. Email marketing is a great way to nurture potential leads and provide them with more information about the services you provide.
5. Social media
Social media is also a great way for property managers to connect with potential clients online.
In addition to Facebook and Twitter, LinkedIn is an effective networking tool, and it helps property managers connect with people looking for their services.
Property managers can also use YouTube to post videos that showcase their work. For example, you can make a highlight reel of the properties you manage and the services you provide.
Do you manage a particularly impressive property? Let people know! It will make them excited about your work and position your property management company as an industry leader.
37% of marketers say that generating high-quality leads was one of their biggest challenges.
We want to decrease that percentage.
WebFX can help you generate high-quality leads with a customized marketing strategy.
Learn More About Lead Generation Services
Want to generate more leads for your company?
Are you a property manager looking to generate more leads? Stop wasting time and energy on marketing campaigns that attract the wrong audience.
At WebFX, our team of lead generation experts work with hundreds of companies across the United States, and we understand what it takes to drive results for property managers.
Contact us today to learn more, and start driving qualified traffic to your property management website.
Earn a 20% greater ROI with WebFX